It's amazing both how fast cars are today, and how fast they were 50 year ago. Granted, we didn't have quite anything like the Bugatti Veyron in the 1970s, but a healthy selection of supercars were already on the scene, scaring the bejesus out of their drivers and the general public. Let's look at the specifics, awarding the title based solely on zero-to-60 times and top speeds. Keep in mind that these are not the only useful metrics in judging automotive performance!
1970s: Lamborghini Countach LP400 and Ferrari Daytona 365 GTB/4
These two are absolute icons of the era, and very close in performance. Lamborghini claimed the first Countach LP400 could reach 186 mph, giving it an edge over the Daytona, but its actual top speed was more like 170 mph, with a zero-to-60 time that wouldn't impress today; 5.6 seconds. The Daytona was probably faster when rubber contacted road.
But the Countach was a huge revelation in 1974, though the basic styling had already been seen in the Lancia Stratos. The Countach had a rear mid-engine layout, the first of its kind for a civilian V12. The five-speed transmission was mounted in the middle of the car, between the seats.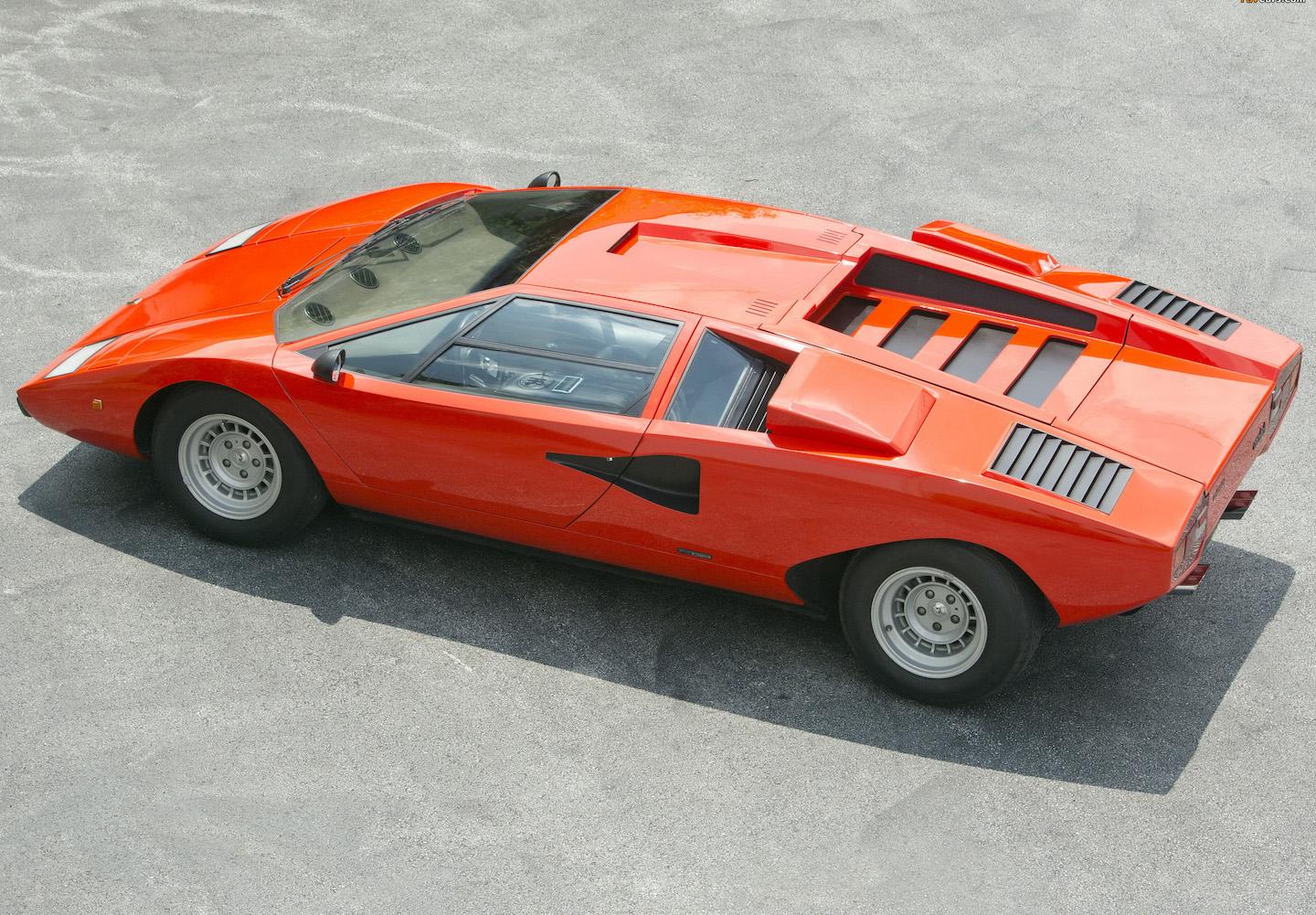 Originally seen with 3.9-liter displacement, it produced 374 horsepower. It was later enlarged to five liters, as seen in the 1982 LP500S. There were six Weber carbs, until fuel injection arrived with the LP5000 QV.
These cars were global superstars: I once saw a Countach with Qatar plates in the parking lot of a Michelin-starred Cuban restaurant in Miami. For coolness at the time, only the Ferrari Daytona was a rival.
Actually introduced in 1968, it had staying power and was produced into 1973. The Daytona was traditional, front-engine, rear-drive. This was the last car produced before Enzo Ferrari sold his company to Fiat (remember that memorable scene in Ford vs. Ferrari?). Power also came from a V-12, this one of 4.4-liter displacement producing 347 horsepower and 318 pound-feet of torque. Top speed was 174 mph (just edging the Lambo's real-world figure, and acceleration to 60 took 5.4 (ditto).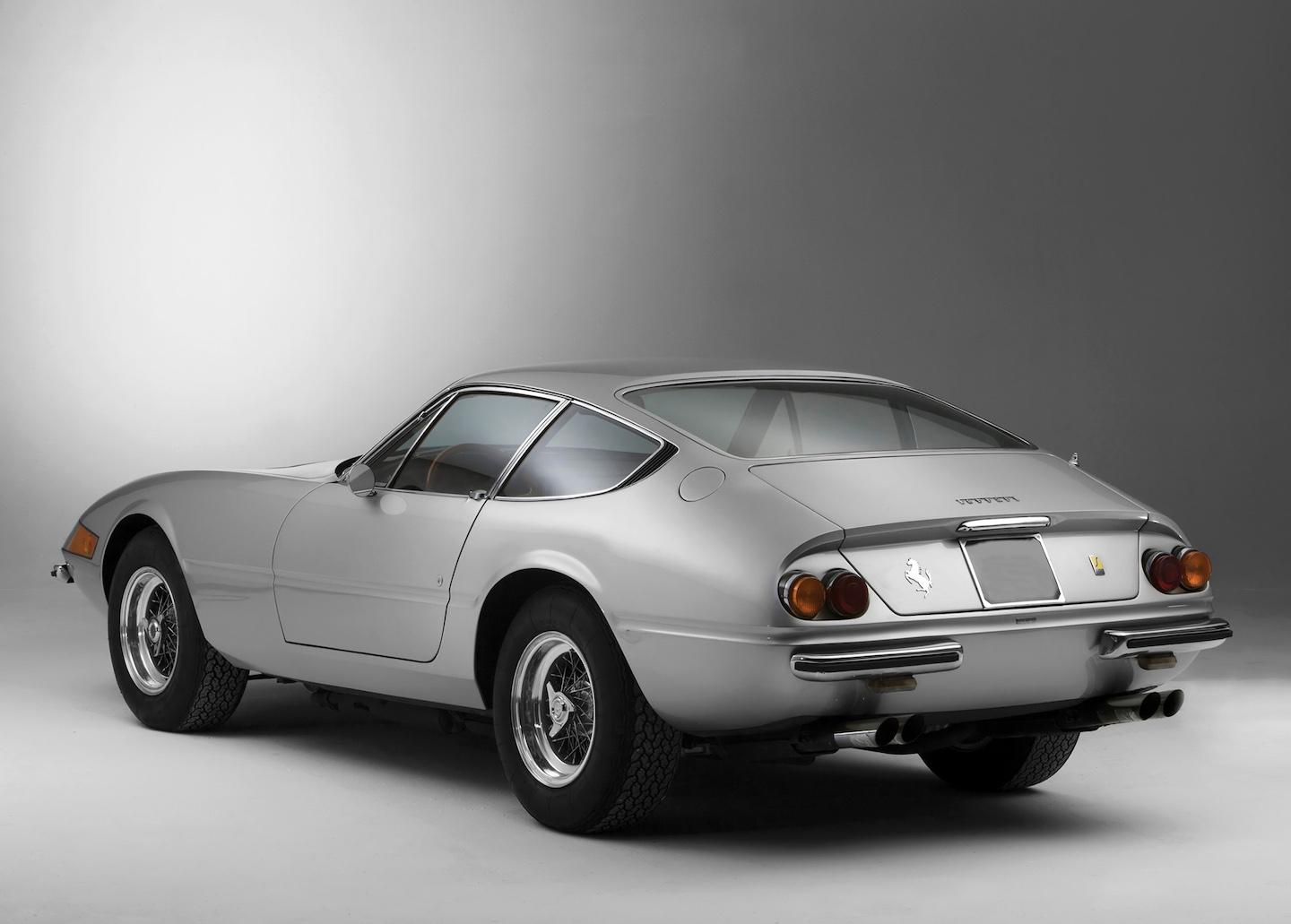 The market has spoken: the Daytona is the more valuable car now. The styling stands up better, for one thing. The rarest Daytonas are the original Spyders. Ten years ago, they were a $1,000,000 car; now it's more like $2,000,000—if you can find a real one. There are a lot of conversions out there. The Lambos? Well, they're more like $300,000.
Competition: Maserati Bora, Lamborghini Miura P400 SV, Aston Martin V8 Vantage, Lancia Stratos HF, Ferrari Boxer 512 BB, Lotus Esprit S1, Porsche 911 Turbo 3.3 (930, Turbo Carrera).
1980s: Ferrari F40
The fastest car available to the public in the 1980s was the Ferrari F40, launched in 1987 and still an icon. It inspired countless schoolboy fantasies and dorm posters by breaking the 200-mph barrier. The F40 could reach 201 mph, but it's unclear if one ever actually achieved that milestone. I see claimed zero-to-60 times of 3.1 seconds (insane for the time) to 3.8 seconds.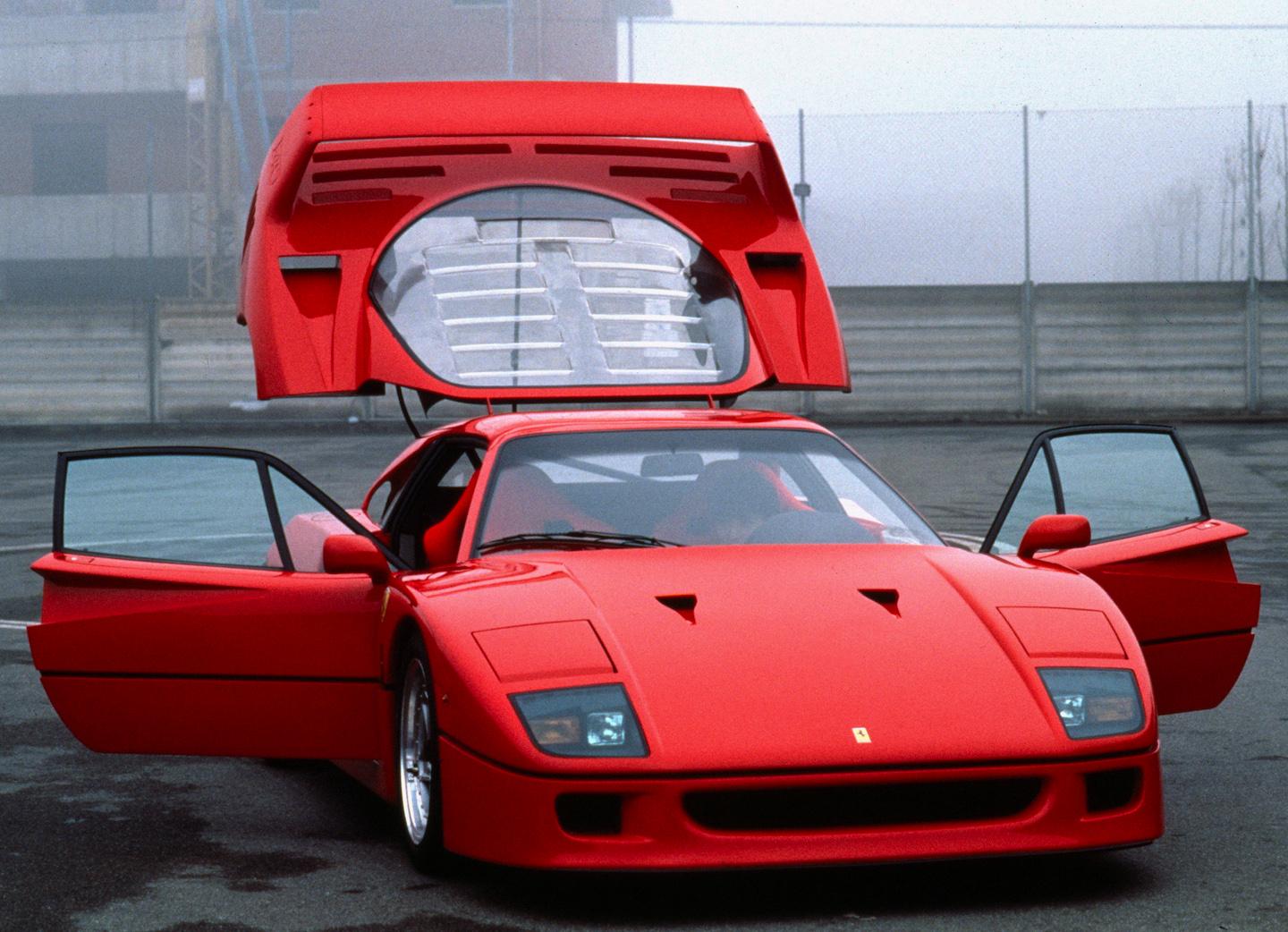 The formula was brutal: 3,000 pounds of curb weight coupled to a twin-turbo three-liter V8 producing 471 horsepower and 424 pound-feet of torque. Just 1,315 were produced, which was a lot more than intended. The initial run was to be just 400 cars, but huge demand for the $400,000 supercar kept the production line humming from 1987 until 1992. A pox on speculators, prices then crashed. They're appreciating again now.
A 1991 F40 sold for $1,682,500 at RM Sotheby's Monterey in August 2019. A 1992 example failed to sell at Amelia Island this past March.
Competition: Porsche 959, Ferrari 288 GTO, 512 BB and Testarossa, Aston Martin V8 Vantage Zagato, Buick Grand National, Lamborghini Countach.
1990s: McLaren F1
The win here is interesting in light of F1 designer Gordon Murray preparing his successor to that career highlight, the 654-horsepower GMA T.50. In 1993, an F1 achieved 231 mph at the Nardo ring in Italy. And then, in 1998, an F1 achieved 242.956 mph on a track in Germany. Driver Andy Wallace (a Le Mans winner and a Very British Person) pointed out that such a speed is "quite fast, isn't it?" Yes!
What do you need to know about this unusual three-seat supercar? Road & Track called it, "the world's greatest car." British magazine Autocar said about it in 1994, "The McLaren F1 is the finest driving machine yet built for the public road," and the F1 is still impressive all these years later.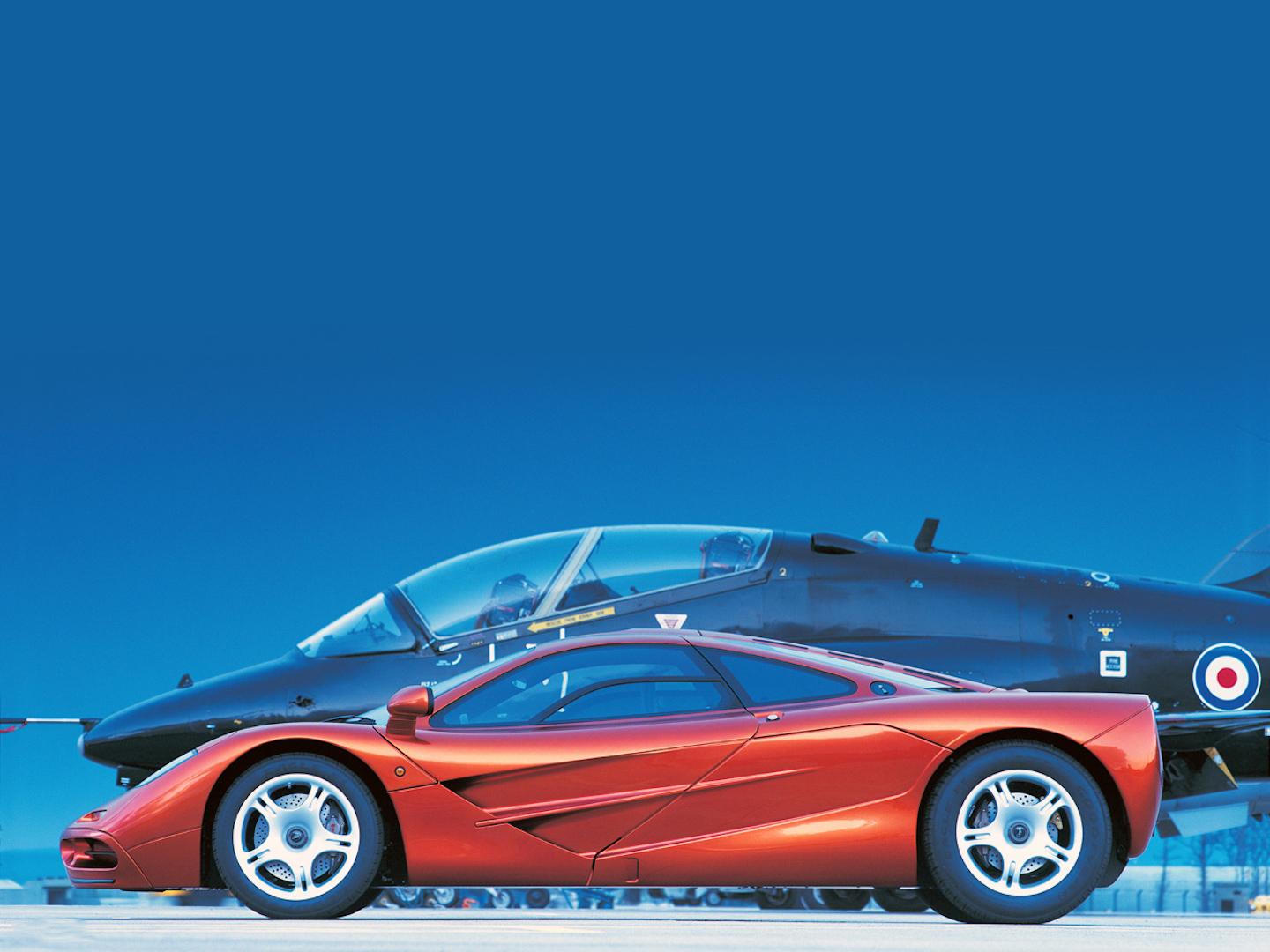 The 6.1-liter BMW-derived V12 was naturally aspirated, and coupled to a six-speed manual. What helped this car put twin turbos in the shade was its lightweight (2,505-pound) curb weight, thanks to then-novel high-tech materials such as titanium, carbon fiber, and Kevlar. It's commonplace now (especially among supercars), but the F1 was one of the very first cars to use a carbon-fiber monocoque chassis.
Another advantage was aerodynamics. The F1's coefficient of drag was 0.32, compared to 0.36 for the Bugatti Veyron and 0.357 for the SSC Ultimate Aero TT. And it stayed on the ground without big wings (an anathema to Murray). In 2019, an LM-spec F1 sold for $19,805,000 at RM Sotheby's during Monterey Car Week.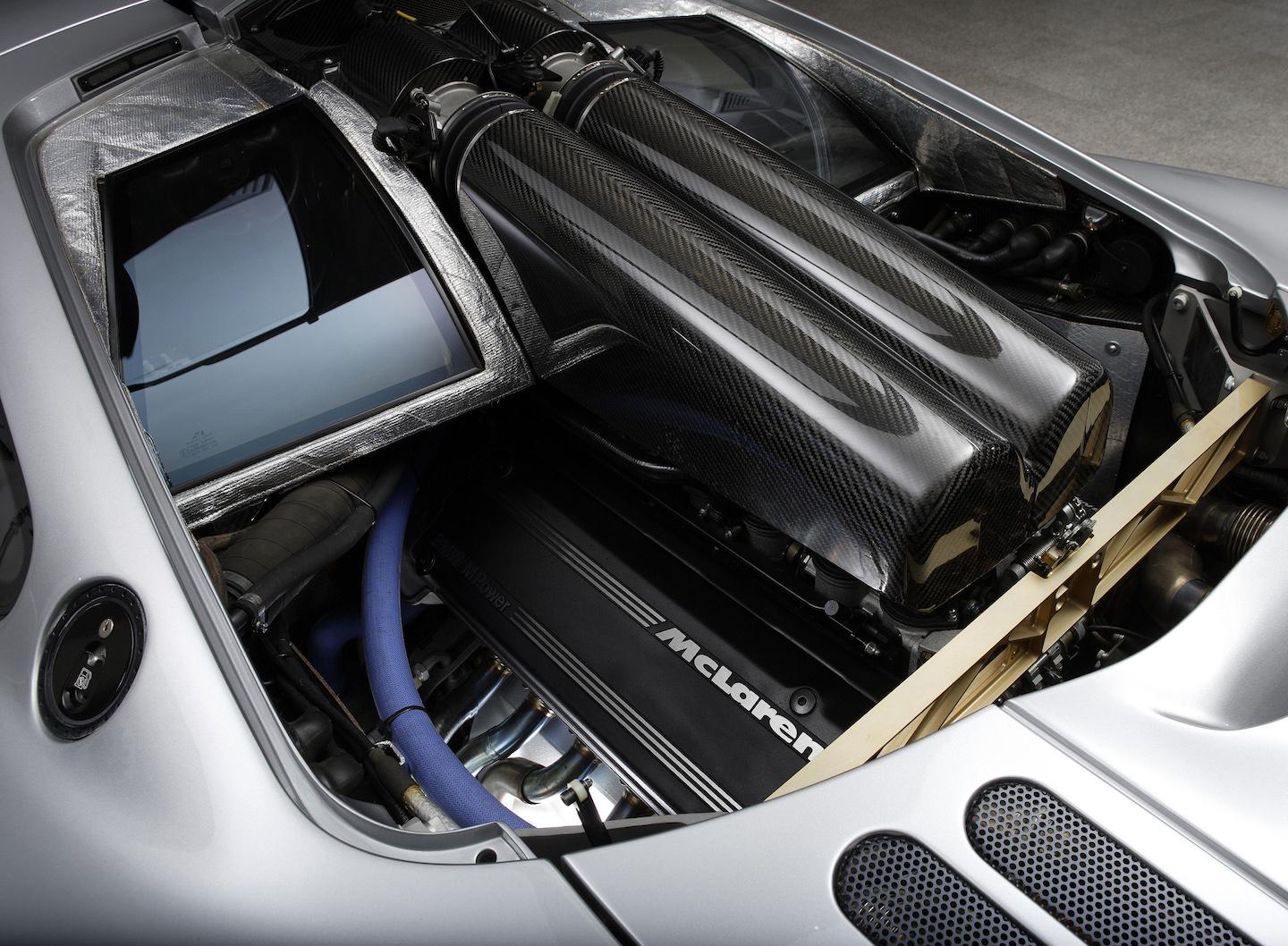 The Bugatti EB 110 could perhaps be listed here instead, but let's give the last word to Jay Leno, who noted that the F1 was close to $1,000,000 when introduced. "How much better could the million-dollar one be?" he asked. "Is it really three or four times better than a Lamborghini or Ferrari? And of course it was, but nobody knew it at the time."
The F1's zero-to-60 time was 3.2 seconds, and you already know it could reach almost 243 mph.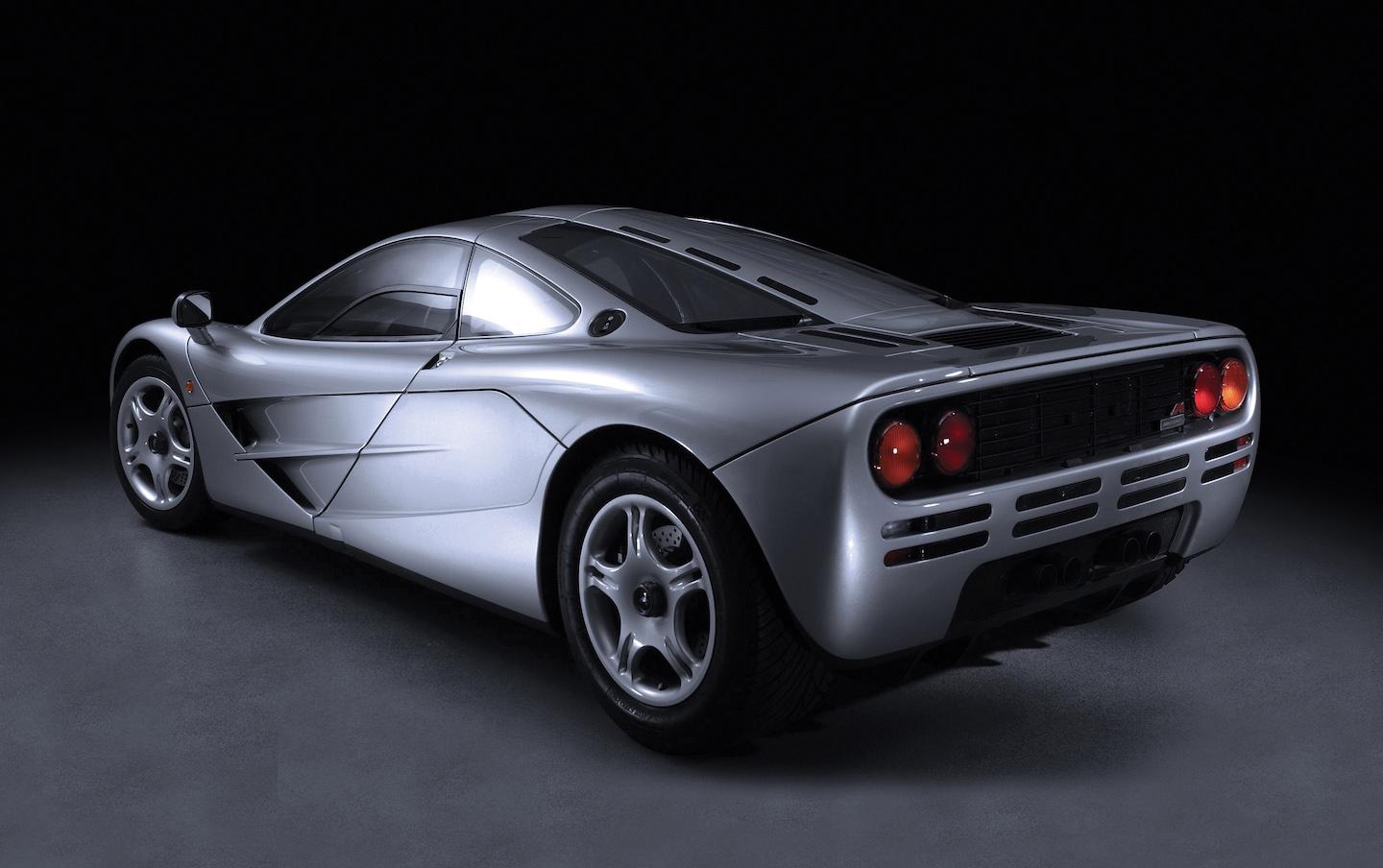 Competition: Bugatti EB 110, Vector M12, RUF CTR-2, Pagani Zonda, Jaguar XJ220, Lamborghini Diablo GT, Honda NSX, Dodge Viper, various Ferraris (355, 512M, F50), Porsche 911 GT2.
2000s: Porsche 918 Spyder
I had the good fortune of writing up the introduction of this car for the New York Times, and the statistics still astonish: twin electric motors producing 285 horsepower coupled to a 608-horsepower, 4.6-liter V8. It's as groundbreaking as the 959 was in its day. But the 959 couldn't get to 60 mph in 2.6 seconds. And it's a plug-in hybrid—with 830 pound-feet of torque to all four wheels! Electric-only range is 16 miles.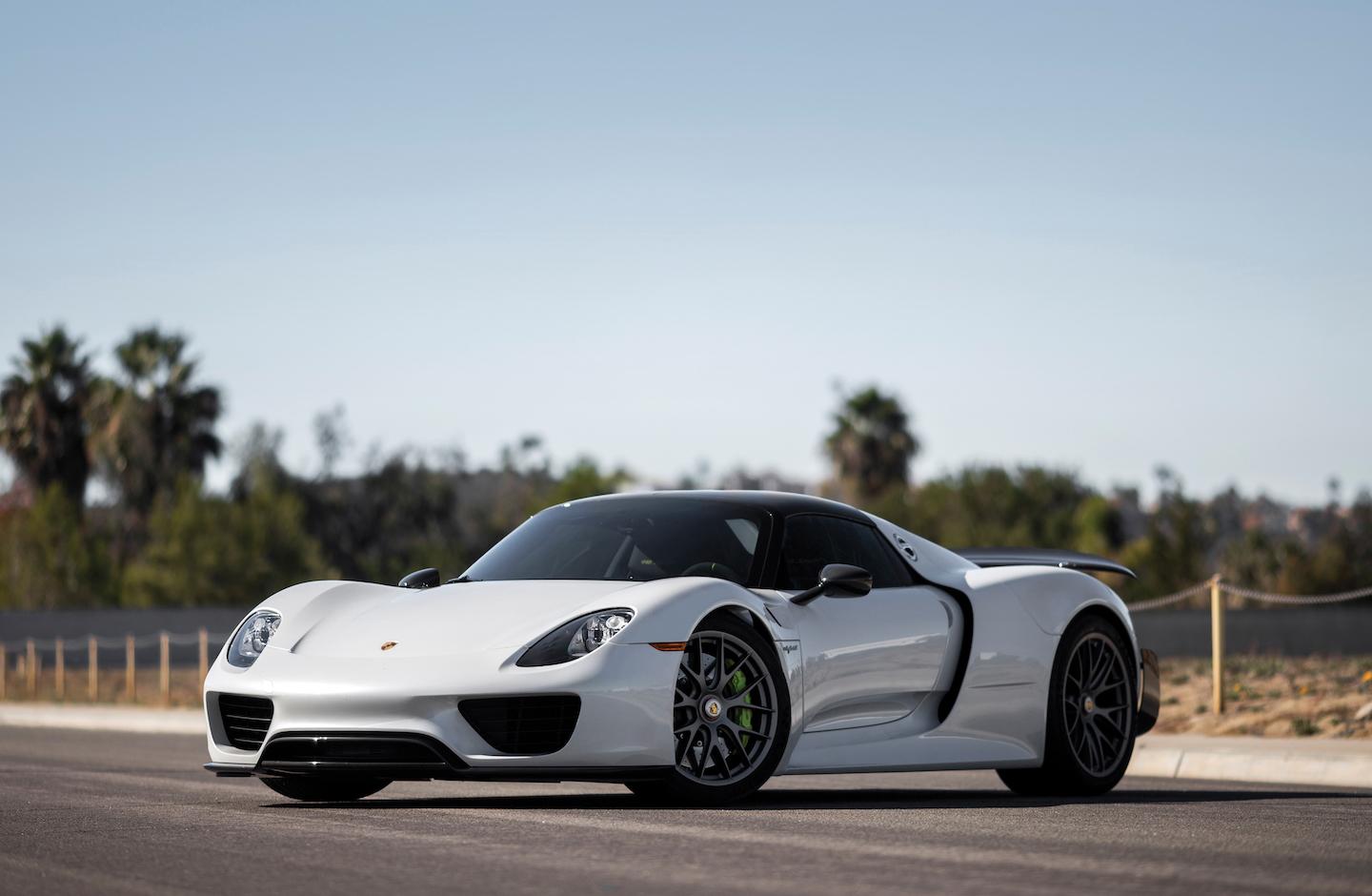 Is the Spyder a "green car"? Ha ha, not really. It was said to be capable of 78 miles per gallon, but that was only if you drove it really gently. And who's going to do that? Aren't they more likely to go nuts and try to reach the car's top speed, reportedly 214 mph? Even with just lithium-ion battery power, you could reach 94 mph.
There were just 918 Spyders built, and they were eagerly scarfed up despite the $845,000 bottom line. It was a decent investment, though some other supercars available then would have yielded better returns. A 2015 example sold for €1,101,875 (roughly $1,300,000 million) in Paris last year.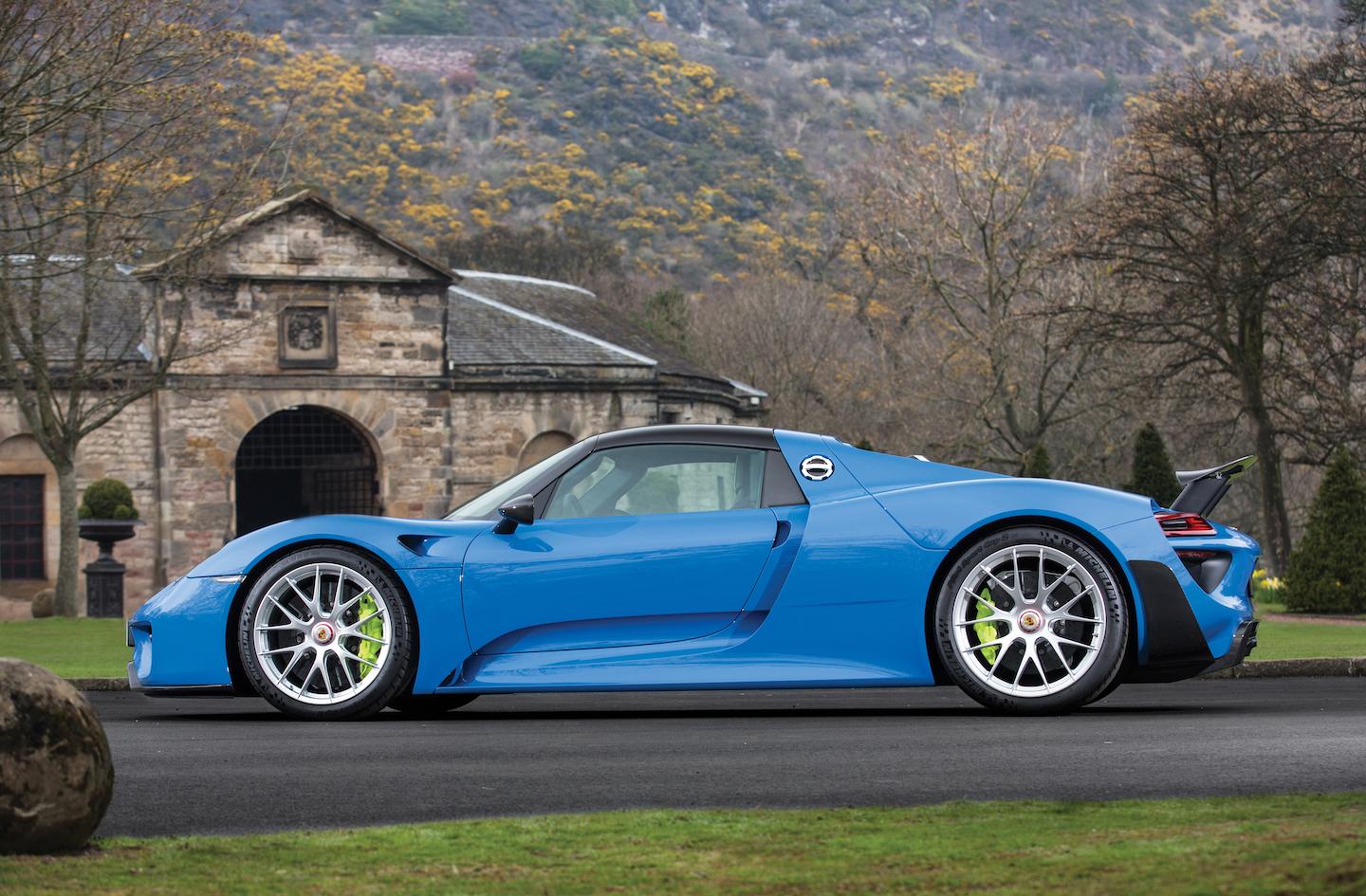 Competition: Ford GT, Lamborghini Murcielago, Ferrari Enzo and 430 Scuderia, Audi R8, Bugatti Veyron, Porsche 911 T3, Koenigsegg CCX.
2010s: Bugatti Veyron 16.4 Super Sport
About time we got to Bugatti! This iteration of the Veyron, debuting in 2010, earns its place here with a 2.5-second zero-to-60 time. Only 30 of these cars were made, with a goosed engine output of 1,184 horsepower. Aerodynamic performance was also improved for this edition. To keep the tires intact, speed was limited to 258 mph. They went faster: James May of Top Gear saw 259.49 mph in one of these, and Bugatti test driver Pierre Henri Raphanel reached 269.806.
Principally designed by Hartmut Warkuß, the Veyron earned Car of the Decade honors from Top Gear, and was recognized in the Guinness World Records as the fastest street-legal car of its time. It was only on the market until 2015, with many special editions. Only 450 were built before the Chiron replaced it in 2016.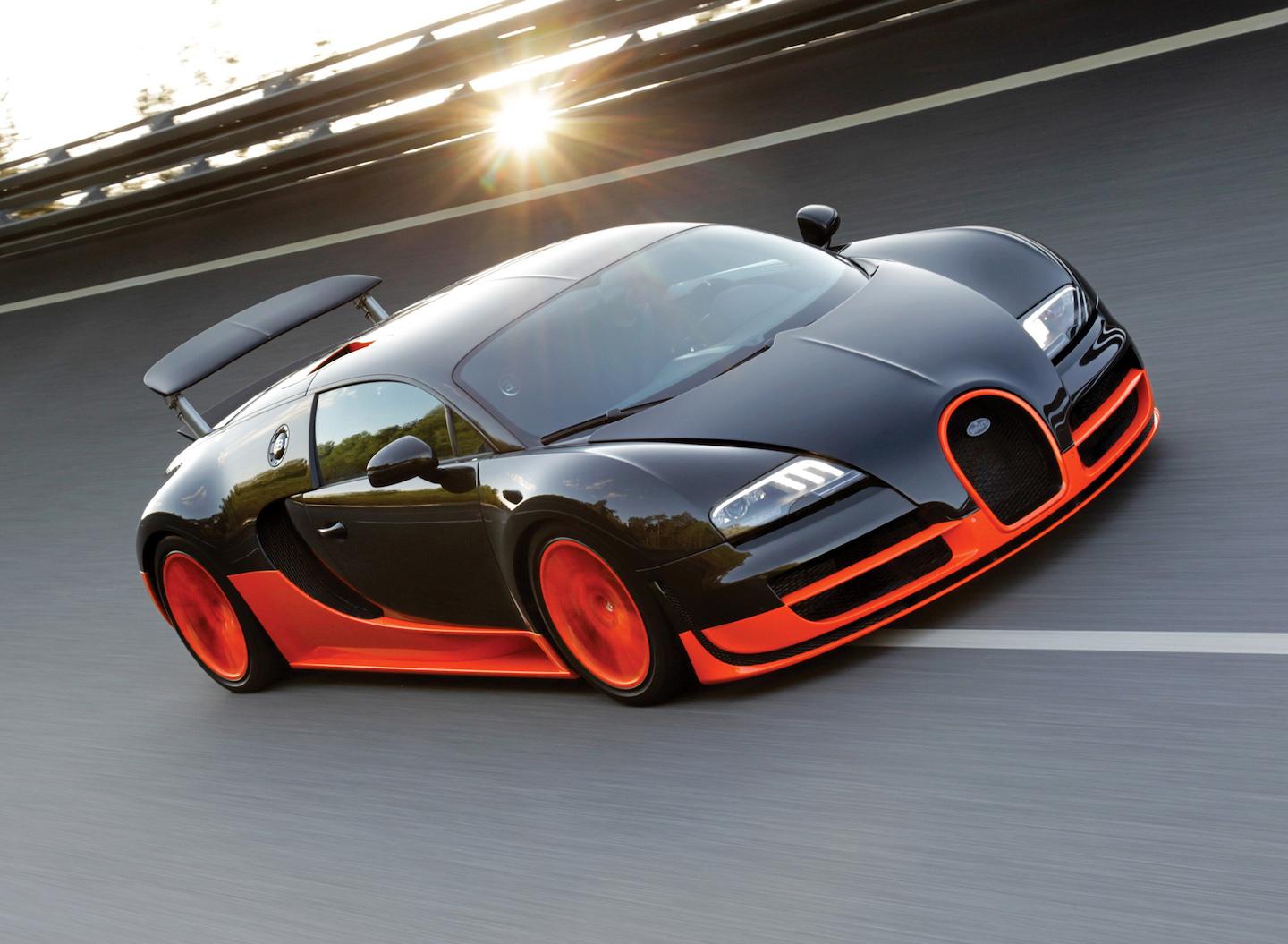 The basic mid-mounted engine unit was an eight-liter W16 with four turbochargers. It drove all four wheels through a seven-speed transmission by Ricardo that was an early example of dual-clutch technology.
Here's Automobile magazine's take:
"The absurd power [987 horsepower] resulted in equally absurd performance figures. Dashing from 0–60 mph takes 2.5 seconds, which may seem commonplace in this era of electric super-sedans that brush against the two-second barrier, but consider that the hottest Ferrari of 2005 could only muster the same speed in a lumbering four seconds flat. By the time that Ferrari F430 hit 60 mph, the Veyron is nearly at 100 mph; when the F430 finally kisses its top speed of 196 mph, the Veyron is surging toward its world-beating 253 mph v-max. All this for an initial price of around $1.25 million.
Indeed, that officially certified 253-mph top speed made it the fastest car in the word for a few years, yanking the crown from the mighty McLaren F1—or the Koenigsegg CCR, depending on your definition of production car."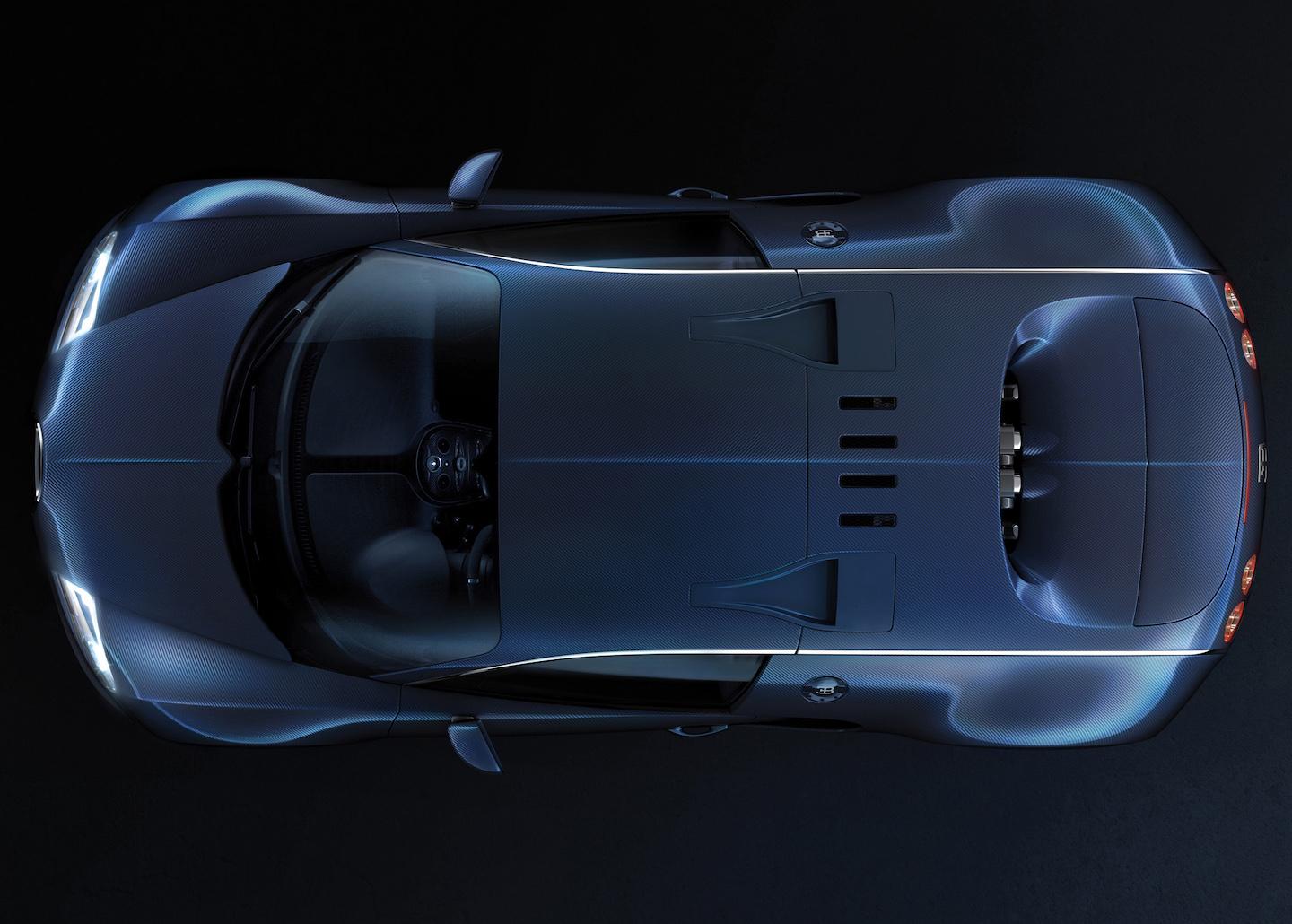 A 2014 Bugatti Veyron 16.4 Grand Sport Vitesse reached $1,750,000 million at the Bonhams Quail auction in Los Angeles on August 14 this year.
And because there will always be naysayers, let's certify that Koenigsegg's 1,030-horsepower Agera SG went 278 mph in Nevada in 2017. Of course, there will only be 25 of these hand-crafted cars. But, yes, that's faster than the Veyron.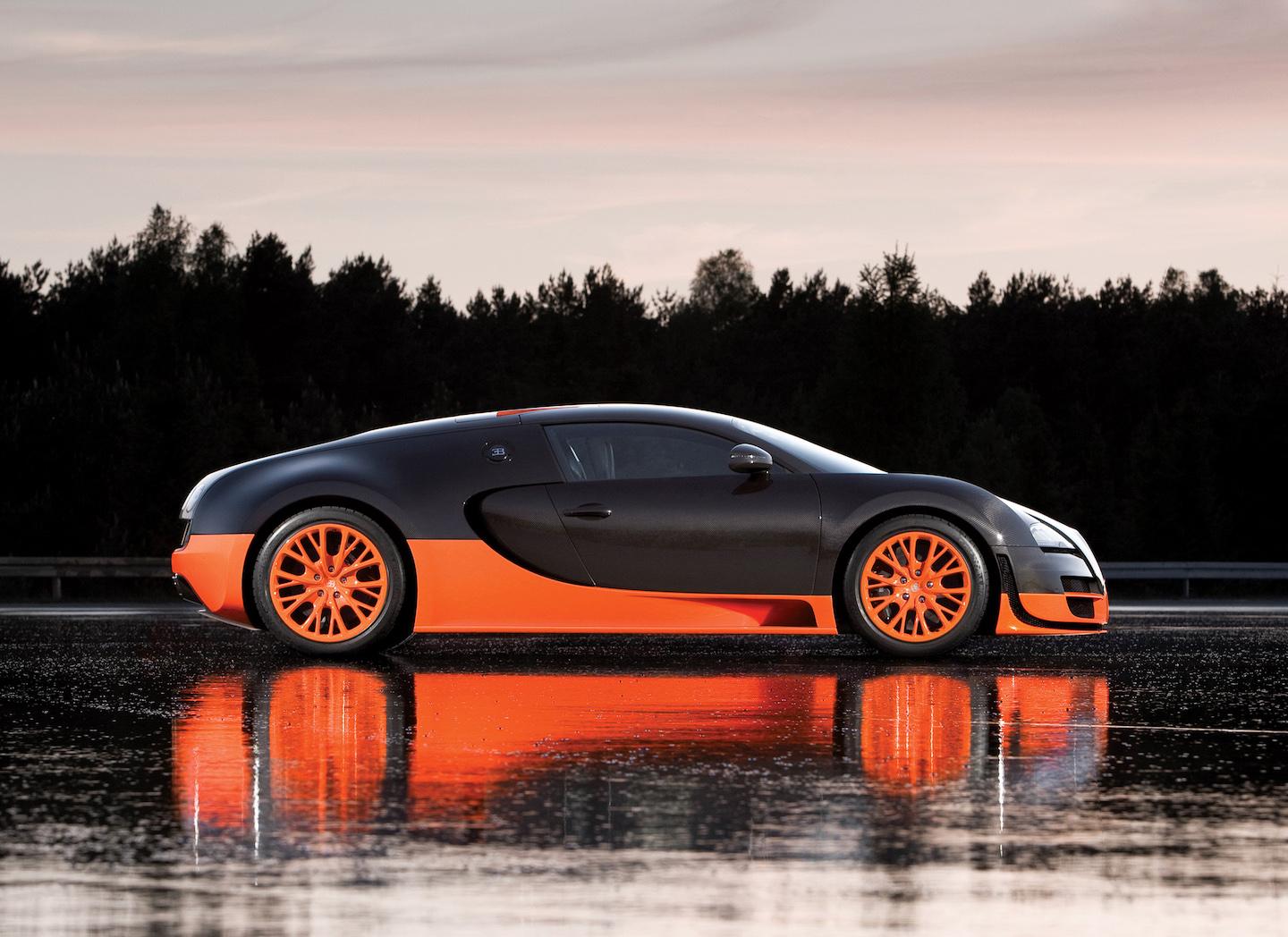 Competition: 2010 Lamborghini Murcilago LP670-4 Super Veloce, Koenigsegg Agera SG, Ferrari 458 Italia, Porsche 911 and Panamera Turbos, Chevrolet Corvette ZR-1, Nissan GT-R SpecV.
We can't yet claim a fastest car for the 2020s yet, as the decade has only just begun. Right now the Bugatti Chiron, with 261 mph on tap, would seem to be the winner. Koenigsegg says its upcoming Jesko will go more than 300 mph.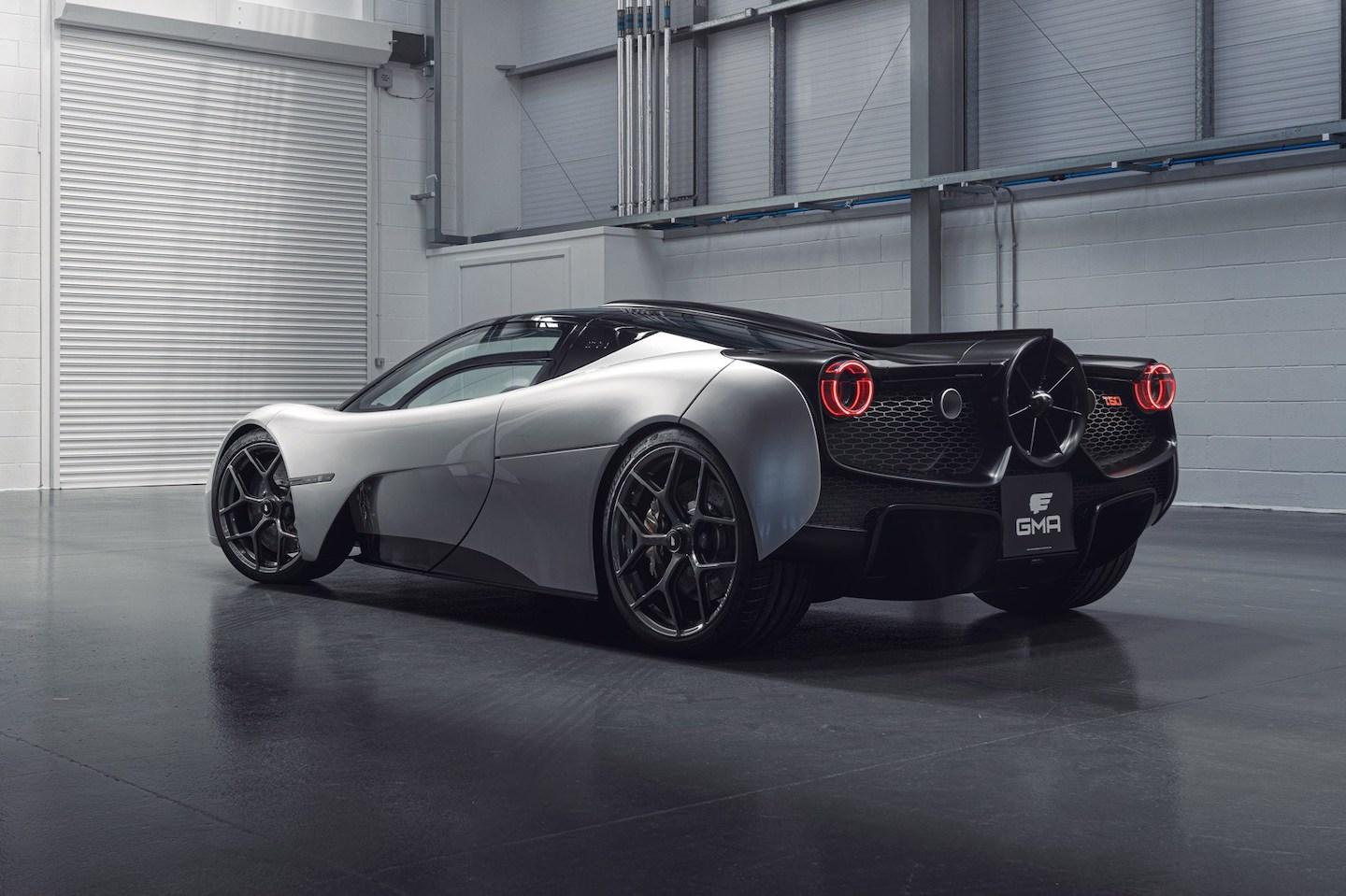 But don't count out the other Gordon Murray car mentioned above, the GMA T.50 (though some reports estimate 220 mph). Murray himself decries measuring cars this way—he says it's all about balance, feel, and how the car actually performs on road and track, and we all know he's right, don't we?
Images: Bugatti, Ferrari, Lamborghini, McLaren, Porsche