Reliability is typically of low importance to the new supercar buyer. No one wants to be left stranded, but things have come a long way from the days of the carbureted Lamborghini Countach, and even something with the reliability reputation of a modern McLaren is downright dependable in comparison.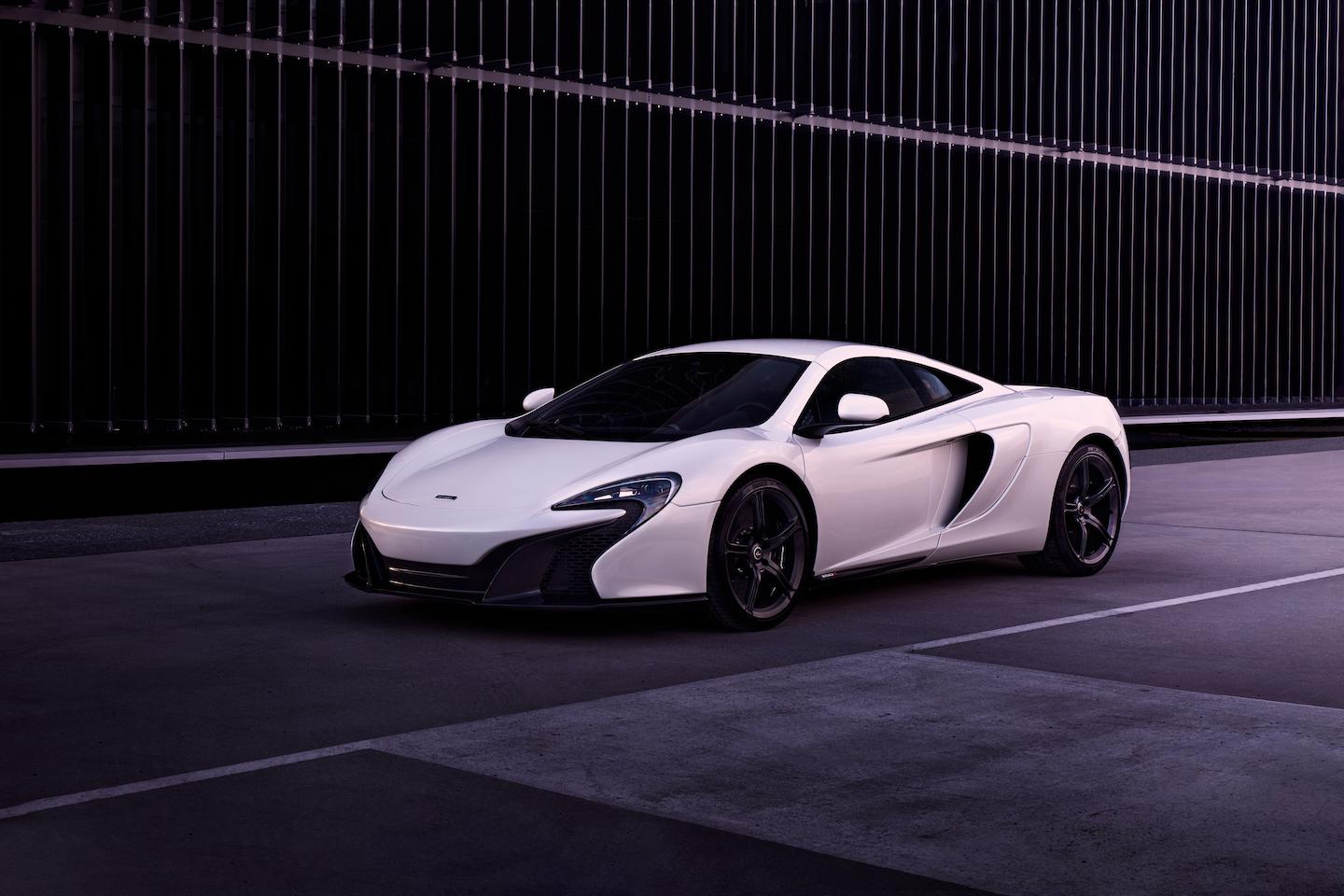 You may not agree with everything on this list, but we've found that much of the controversy surrounding a list like this stems from a varying understanding of what makes a supercar, so we're going to tackle that question first. What makes a supercar? It's tough to draw any hard and fast conclusions, lest you risk excluding some rather important and notable candidates. In the case of this list, not every model may satisfy as your ideal notion of a supercar, but every car discussed below possesses a number of important supercar qualifiers.
This breakdown will also serve as a good conversation about some of the least reliable supercars, as a number of the models mentioned here share some underlying similarities which most certainly had to do with them landing on this list.
Most Reliable Supercars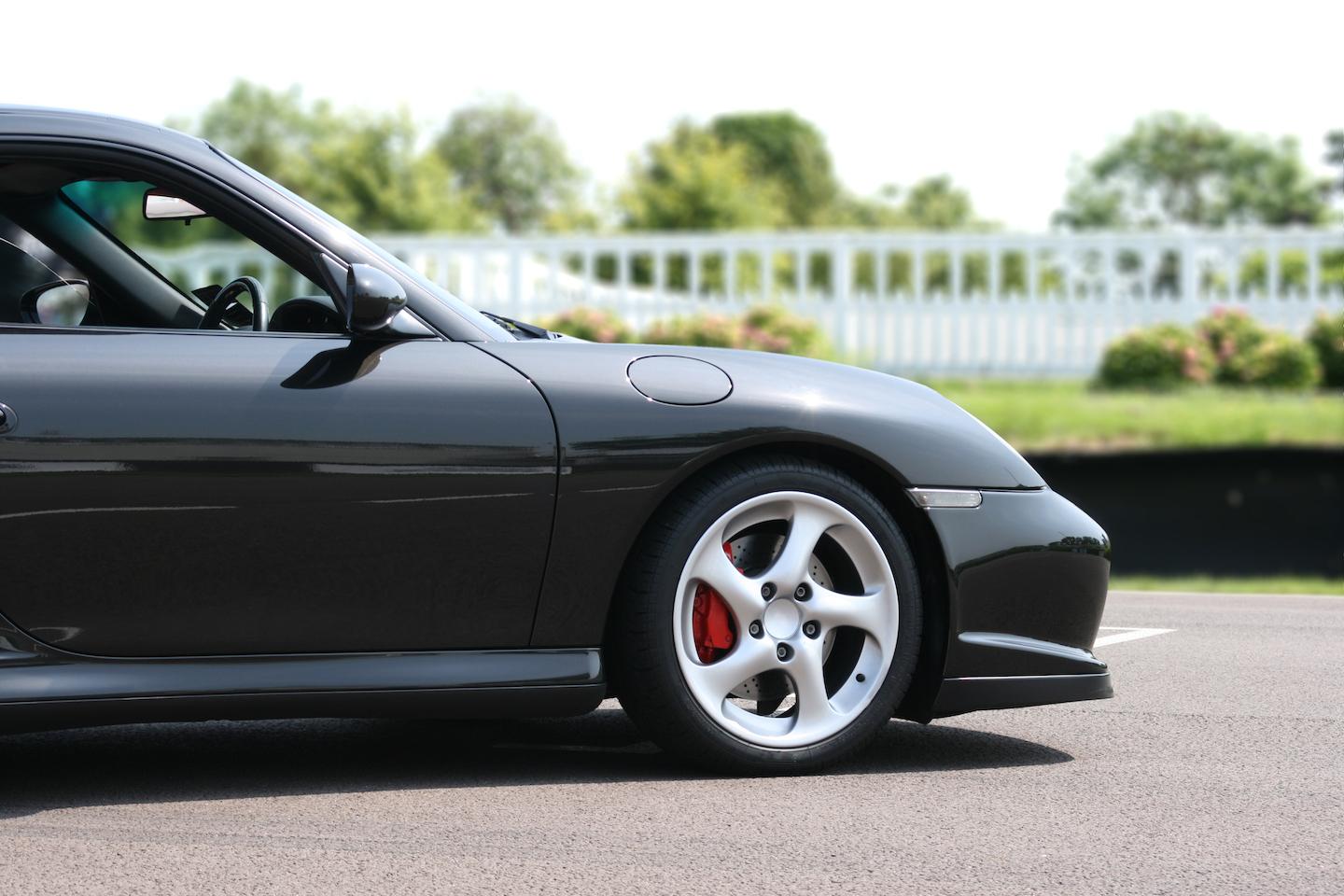 Porsche 911 Turbo
We know this is going to be a controversial one, but bear with us. While the 911 on its own doesn't immediately conjure up images and thoughts of other supercars in the minds of enthusiasts, over decades of evolutionary production, it has proven itself remarkably versatile, and more than capable of competing with the most capable cars on earth. The 911 first showed us what it was truly capable of in the 1970s, when factory racing efforts added turbocharging and widebody aero to the mix, and it wasn't long until these elements made their way into volume production road cars, beginning with the 930. Performance has always been great, but things hit their stride reliability-wise starting with the water-cooled 996 generation of the 911 Turbo, and have only gotten better since. If you're looking for a single performance car that can do it all (in all weather conditions), the Porsche 911 Turbo is a safe bet that will likely last as long as you want it to.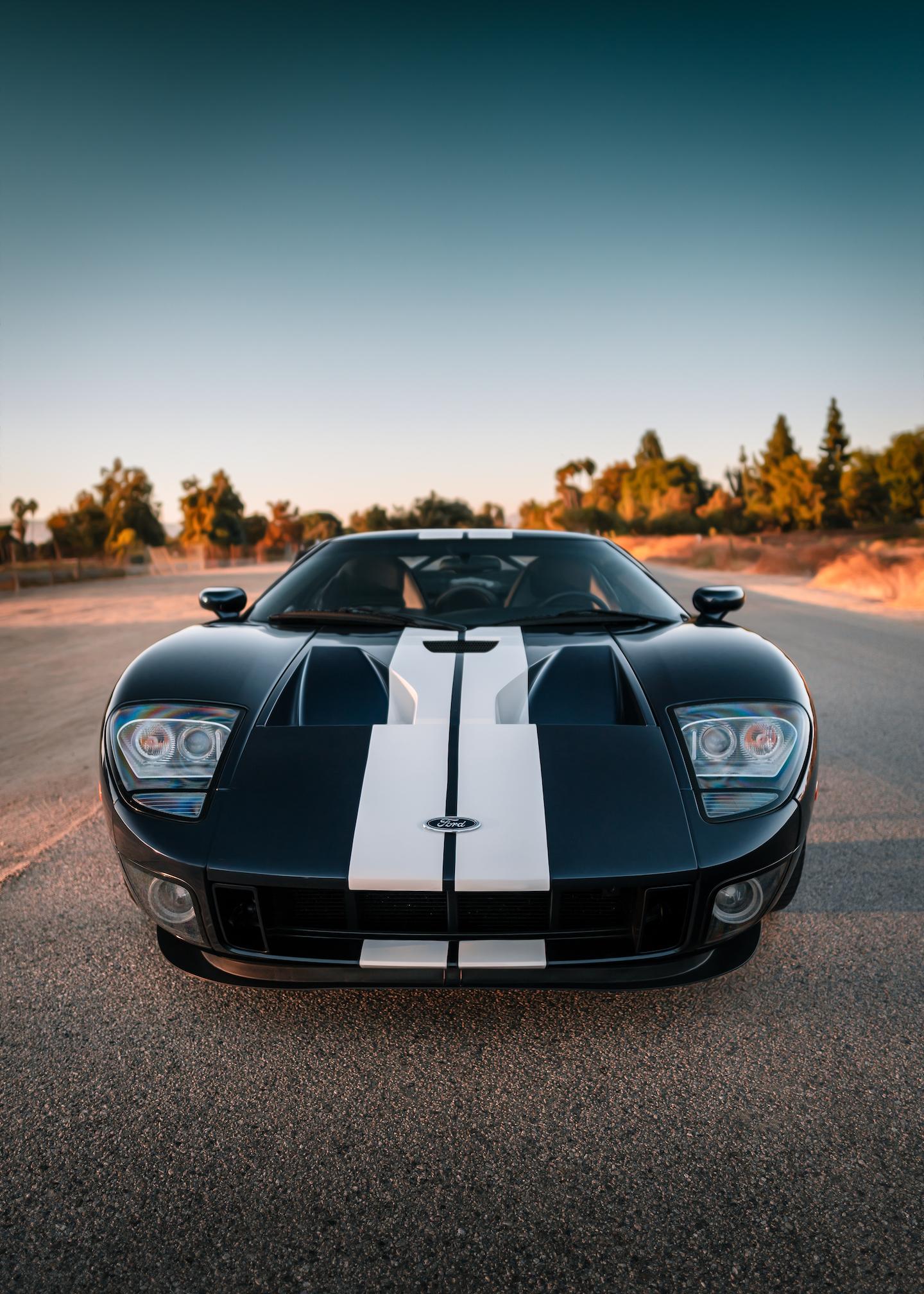 Ford GT
Either version of the contemporary Ford GT is a great choice for the enthusiast in search of a reliable supercar, and it's easy to see why. While some of the more exotic models that dominate the supercar realm often rely on their own proprietary designs and componentry for everything from the engine and transmission to the door handles and keys, Ford employed tried and true performance that's been around for decades. Instead of new engines, Ford used a supercharged version of its 5.4-liter Modular V8 for the first-generation GT road car, while the current example uses a specialized (and heavily juiced) variant of the 3.5-liter EcoBoost V6—easy qualifiers to rank them among the most reliable supercars. Before finding their way into mid-engine supercars, conventional mass-produced versions of these engines were put to the test through millions of miles of everyday use by consumers in everything from F-150s and Police Interceptors to Ford Transit vans, explorers, and Mustangs.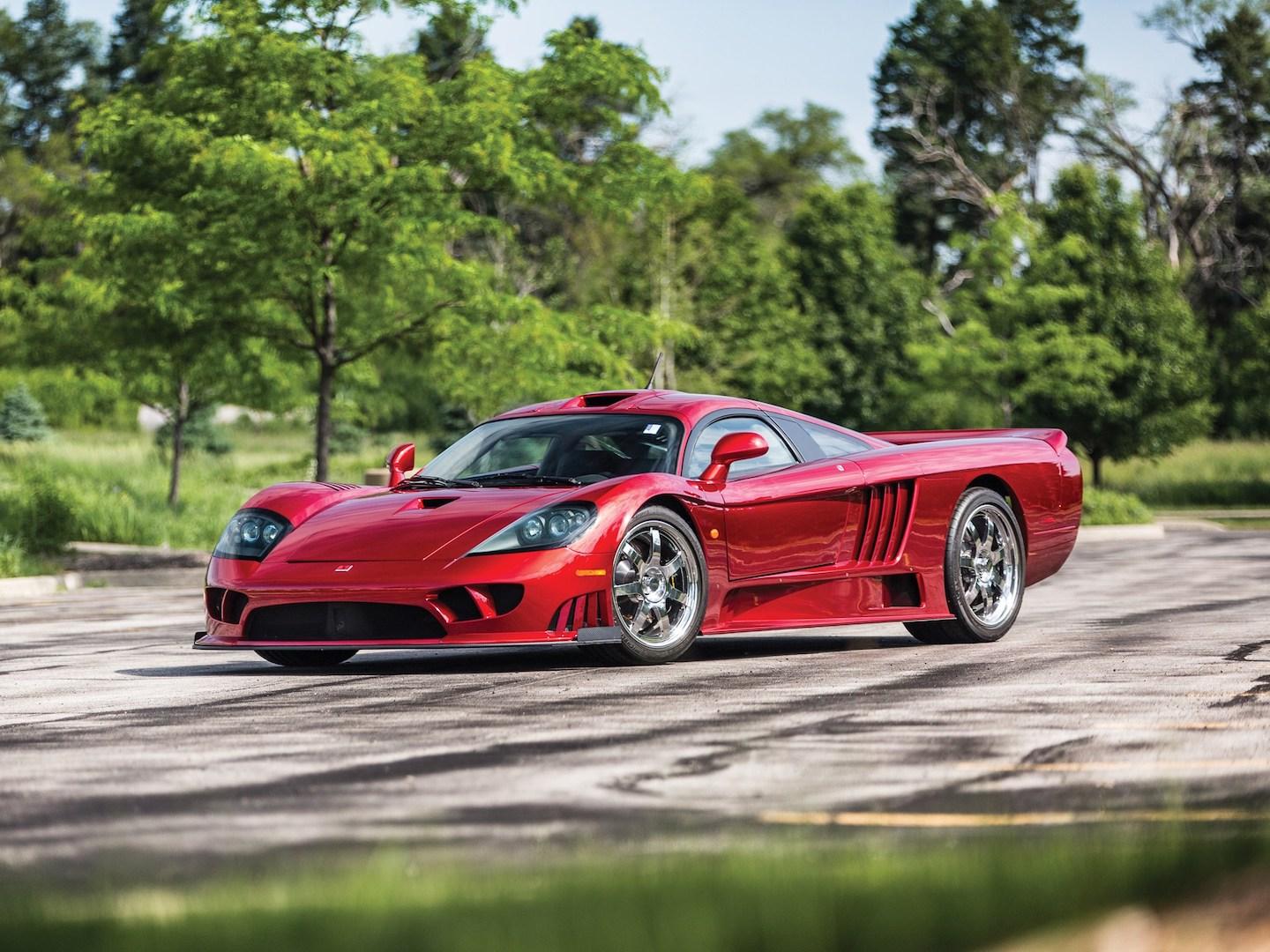 Saleen S7
The Ford GT provides a perfect segue into the Saleen S7, because it also uses a Ford V8 to make power. It's not as new as the Modular 5.4-liter unit of the 2004–2006 Ford GT, but the 427ci (7.0-liter) Windsor is derived from Ford's venerable small block V8, which was produced for nearly 40 years. The 427ci aluminum block version in the Saleen S7 is both bored and stroked to reach its new enlarged displacement (therefore not to be confused with the famous Ford 427 that helped win Le Mans), and naturally aspirated versions have output of 550 horsepower at 6,400 rpm. With a curb weight under 3,000 pounds and a six-speed manual sending power to the rear end, that was enough power to hit 60 from a dead stop in just 2.8 seconds, and to achieve an estimated top speed of 220 mph. Later on, Saleen offered the S7 Twin Turbo, which uses a pair of Garrett turbochargers for output of 750 horsepower at 6,300 rpm and 700 pound-feet of torque at 4,800. In 2006, an optional competition package was made available, further increasing horsepower to over 1,000.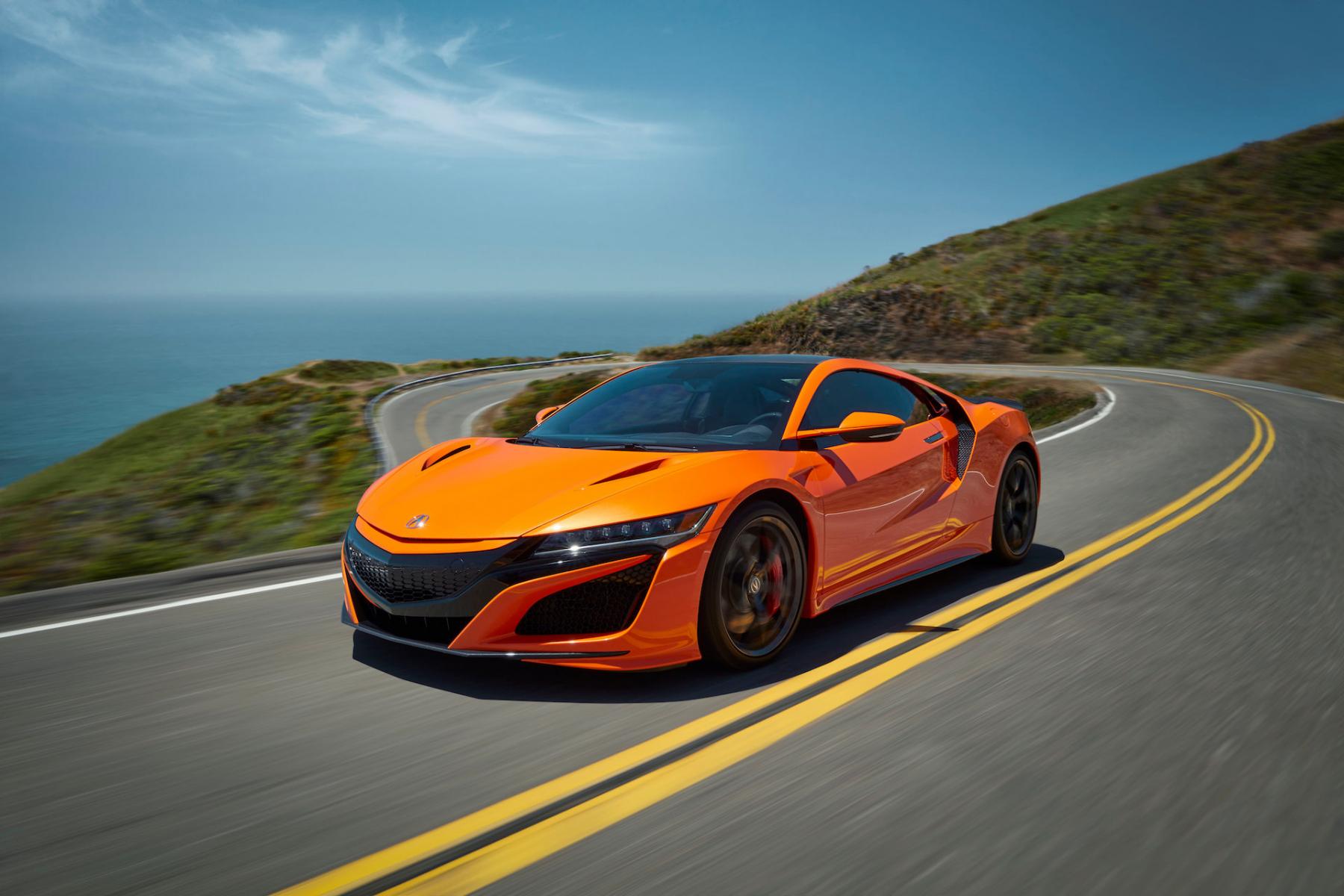 Acura NSX
Although the current Acura NSX combines internal combustion with electrification to achieve its level of performance, thus adding complexity, the underlying internal combustion powertrain is a fundamentally simple one. Just like the original NSX used a mid-mounted and uniquely modified version of the Honda C V6 engine (which proved itself exceptionally reliable), the current NSX uses a version of its direct descendent, the Honda J engine. Honda's J V6 has been in production since 1996 in at least some form, and has been used to power everything from the Honda Accord and Odyssey minivan to SUVs and trucks like the MDX, Ridgeline, and Pilot. The JNC1 V6 used in the NSX is obviously a highly specialized variant of the volume-produced design, using 75-degree angle and twin-turbochargers to develop 500 horsepower from 6,500 to 7,000 rpm and 406 pound-feet of torque from 2,000 to 6,000. But that doesn't preclude it from being reliable, something its manufacturer and predecessor earned a reputation for. No matter how you look at it, the Acura NSX has strong potential to be one of the most reliable supercars.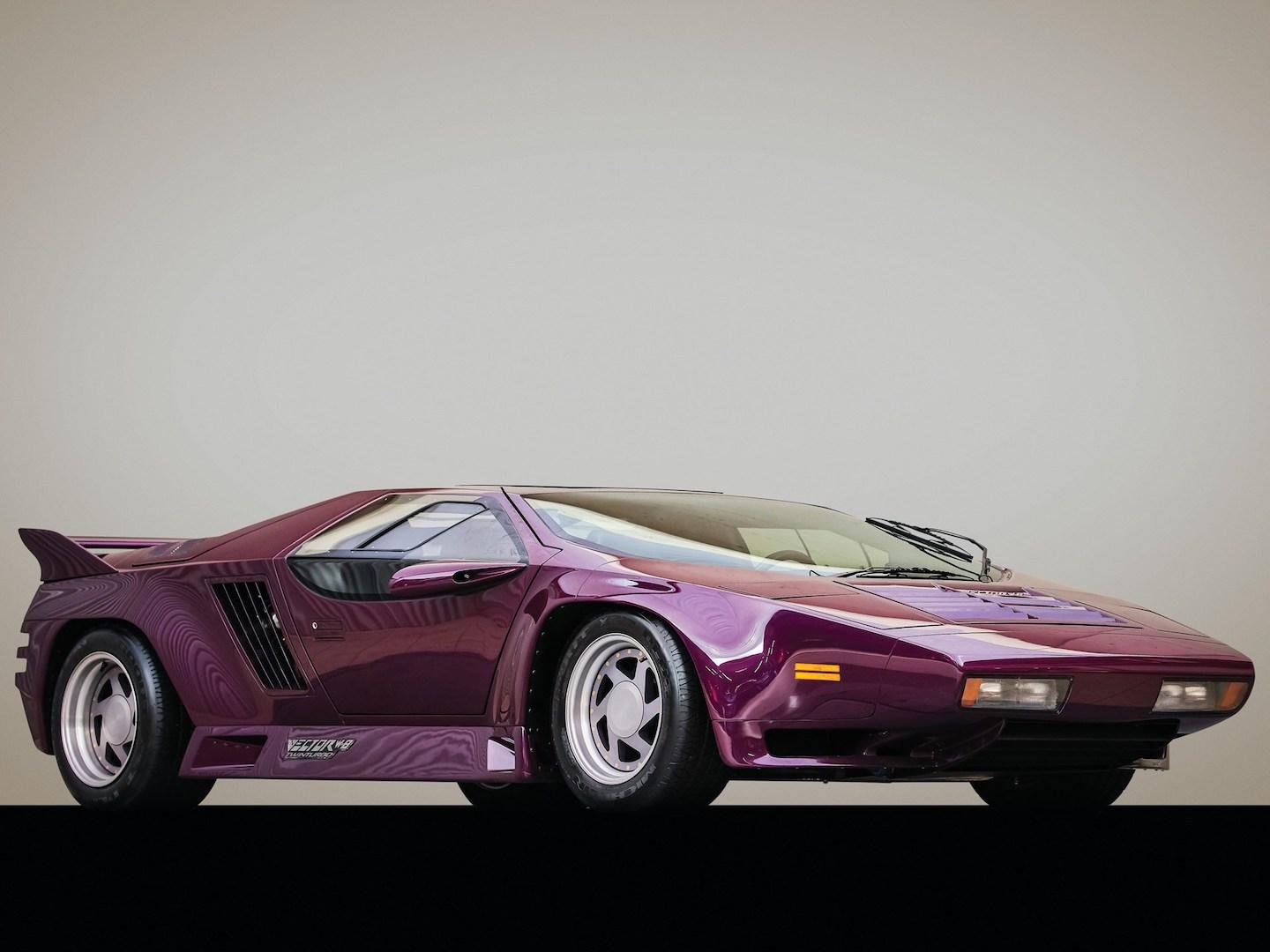 Vector W8
The Vector W8 never achieved the kind of volume production as other competitors mentioned here, but the first American supercar did use a fundamentally simple drivetrain with parts bin components taken from GM. These include the heavily modified twin-turbocharged V8 by Rodeck, which is based on a Chevrolet small block, albeit with heavy modifications including forged and stainless steel internals, and a re-sleevable 6.0-liter block. With variable boost pressure from 8.0 to 14 PSI, output ranged from an advertised 625 horsepower at 5,700 rpm and 649 pound-feet of torque at 4,900 to up to 1,200 estimated horsepower. Translating power to the rear end is a GM 3-speed Hydramatic, more specifically a development chain-driven front-drive 425 version used on cars like the Oldsmobile Toronado, 1970s Cadillacs, and GMC Motorhomes, which was flipped around for a rear-drive configuration.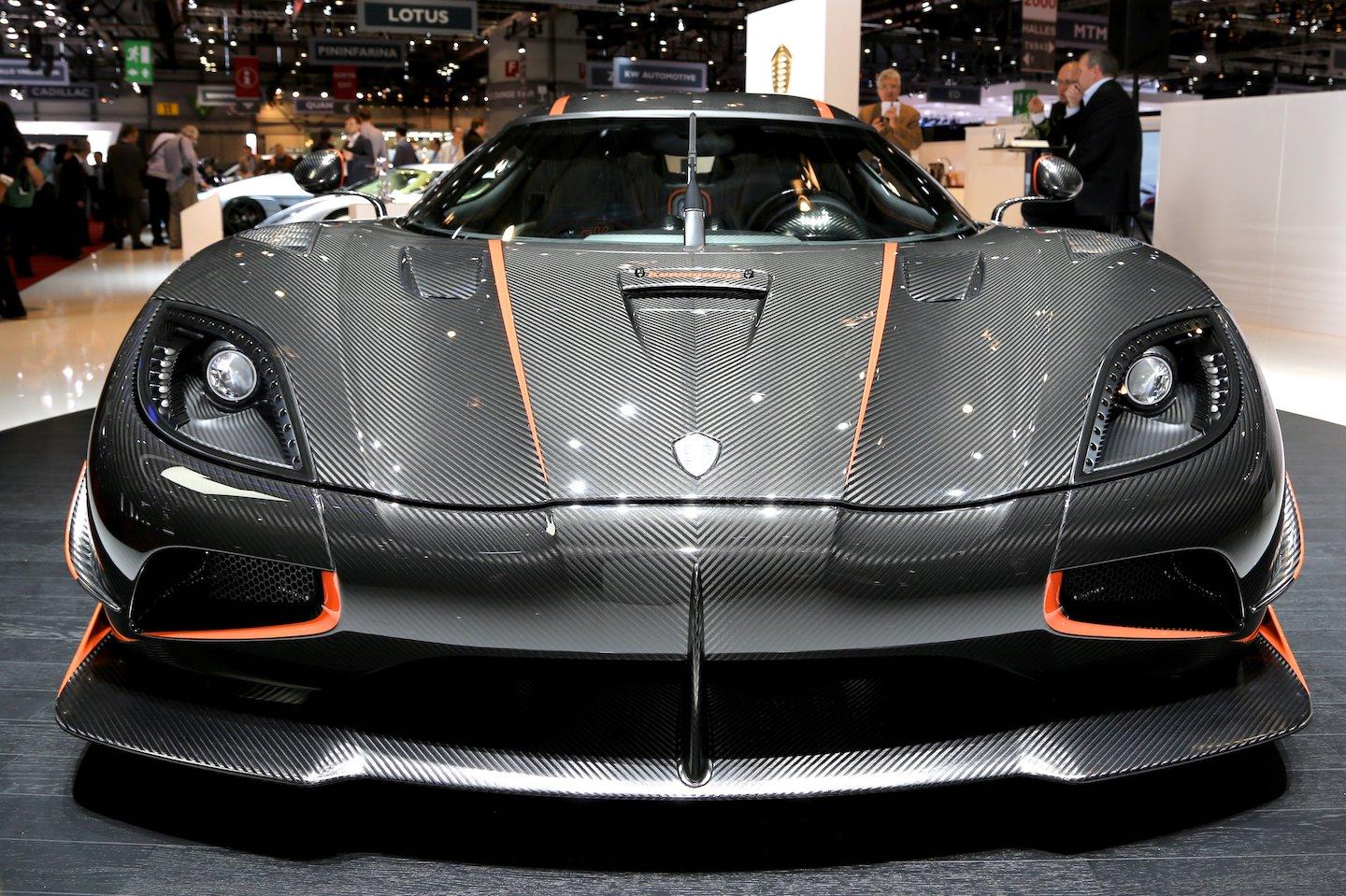 Koenigsegg Agera
The Koenigsegg Agera is currently the fastest production car in the world. In 2017, an RS version achieved a top speed of 277.87 mph, and hit a straight-line speed of 284.55. That is a truly mind-bending velocity, and you'd be forgiven for thinking it uses some kind of highly specialized engine with a cylinder count in the teens. I reality though, it's actually a design based on Ford's modular V8, with a 5.0-liter displacement. It isn't just any Ford Modular V8 though, as in its maximum state of tune, the Agera Final Edition develops a breathtaking 1,341 horsepower at 7,500 rpm, and 1,010 pound-feet of torque at 6,000—all from just eight cylinders displacing five liters and two superchargers.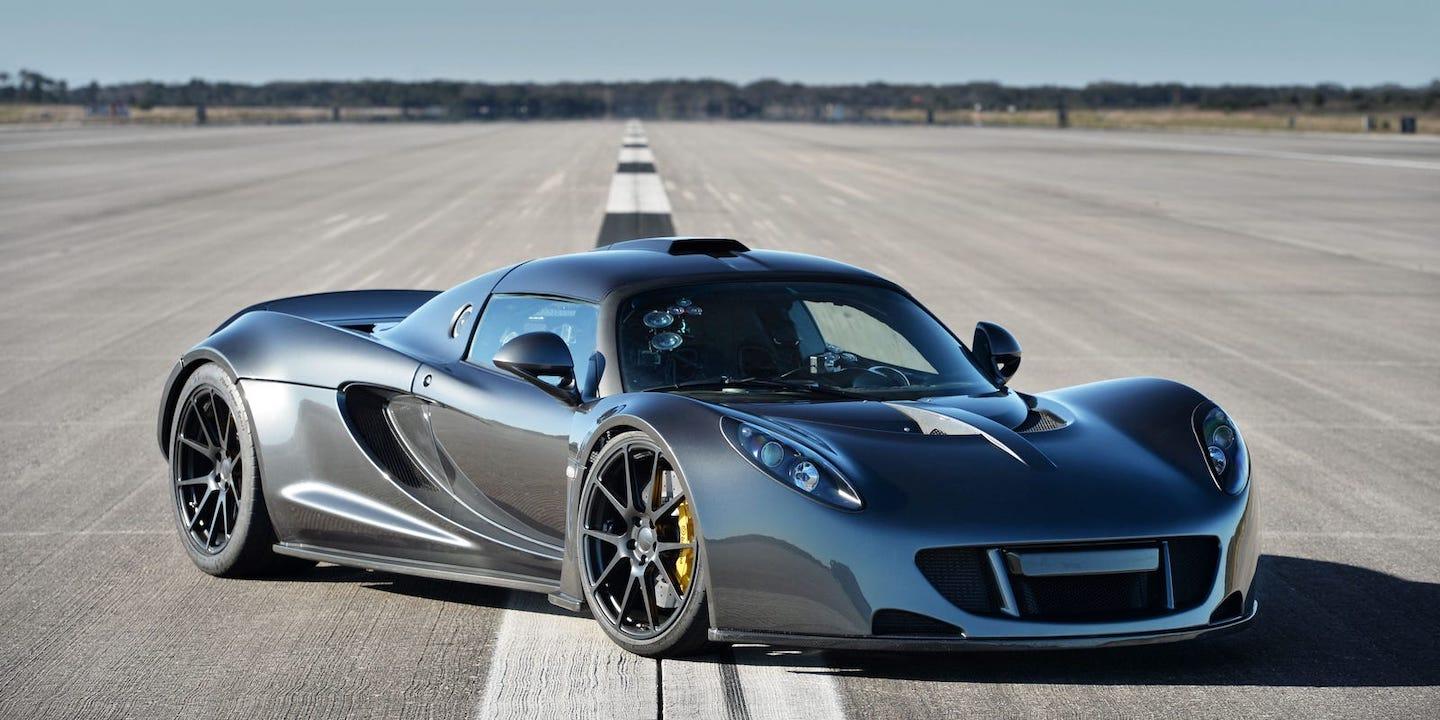 Hennessey Venom GT
Although its successor is due out this summer, the Hennessey Venom GT still packs breathtaking performance. It's also yet another largely American designed and built supercar, although it's important to note that the Venom GT uses structural chassis components that are made in England. Given its origin, you may not be particularly surprised to learn that the Venom GT uses a Chevrolet LS7 7.0-liter (427ci) V8 for motivation. Unlike the C6 Corvette Z06, in which this incredible engine first debuted however, the Venom uses a twin-turbocharged variant that develops between 800 and 1,244 horsepower at 6,600 rpm depending on which drive mode is engaged, along with 1,155 pound-feet of torque at 4,400 rpm. This large-displacement V8 is paired with a Ricardo six-speed manual, which was also used in the Ford GT. That name may sound familiar though, as it's the same company who produces engines and transmissions for McLaren, a company that builds what many believe to be among the least reliable supercars.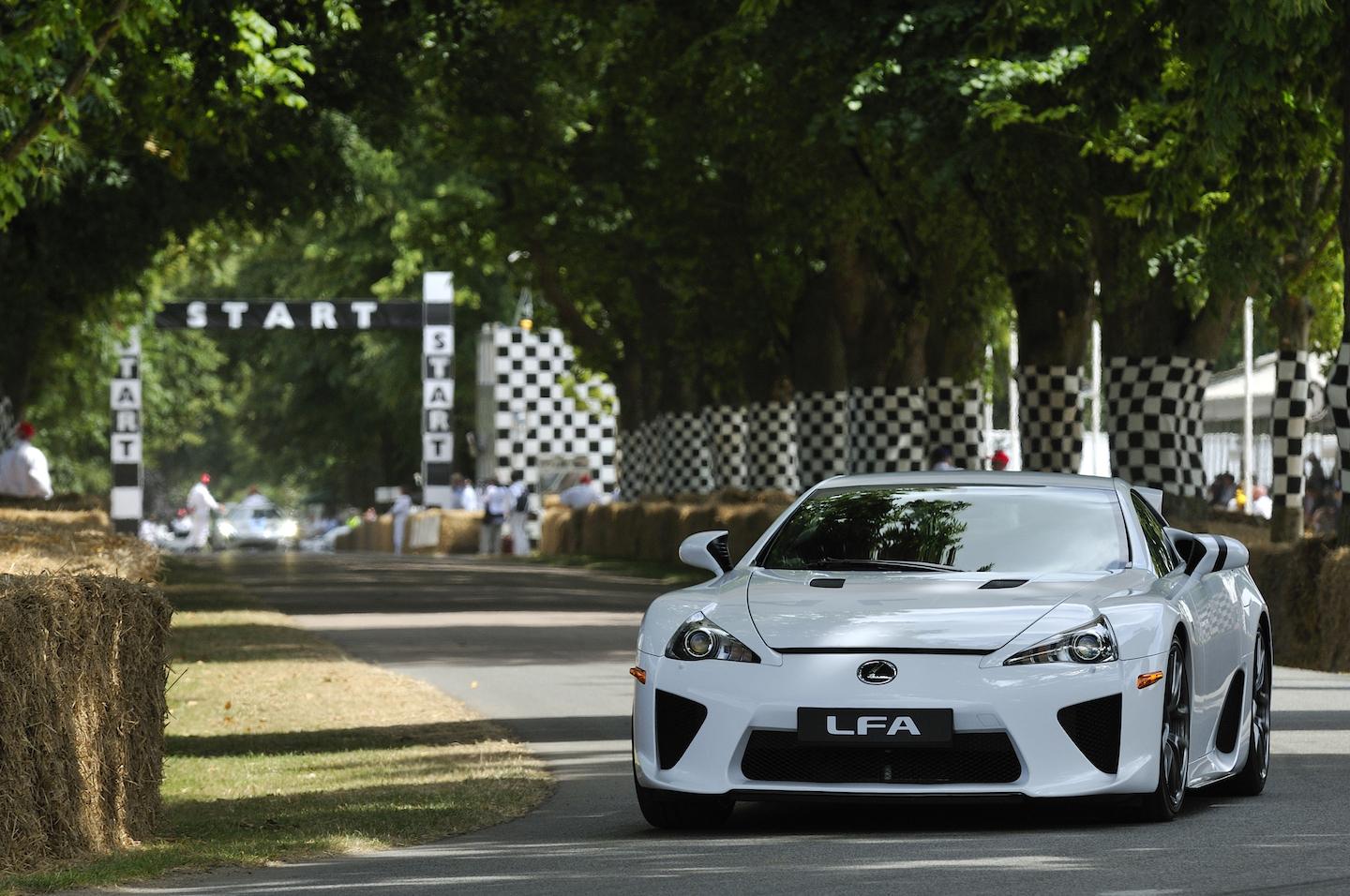 Lexus LFA
The name Lexus speaks for itself in terms of reliability. We won't be forgetting about the Million-Mile Lexus LS400 owned by Matt Farah anytime soon, and the brand built its reputation on selling cars that equaled their German rivals in terms of performance and amenities while absolutely dismissing them in terms of reliability and repair costs. To this day, nearly any Lexus can make a case for itself as a reliable driver, and the LFA seems to be no exception, effortlessly ranking among the most reliable supercars. Although it uses a model-specific V10 engine referred to as the 1LR-GUE, output of 552 horsepower at 8,700 rpm and 354 pound-feet of torque at 6,800 doesn't seem to have negatively influenced reliability. The even-firing 4.8-liter V10 redlines at an astonishing 9,000 rpm with fuel cut at 9,500, and because it gathers revs so quickly, required a digital tachometer in the instrument cluster. Not only is the LFA from a reliable manufacturer, like a few other cars on this list (Ford GT, Porsche 911 Turbo, Saleen S7, Acura NSX, and Nissan GT-R), a version proved itself in motorsport competition. It's also one of the best sounding cars of all time. What makes a supercar? The Lexus LFA has all of the right ingredients.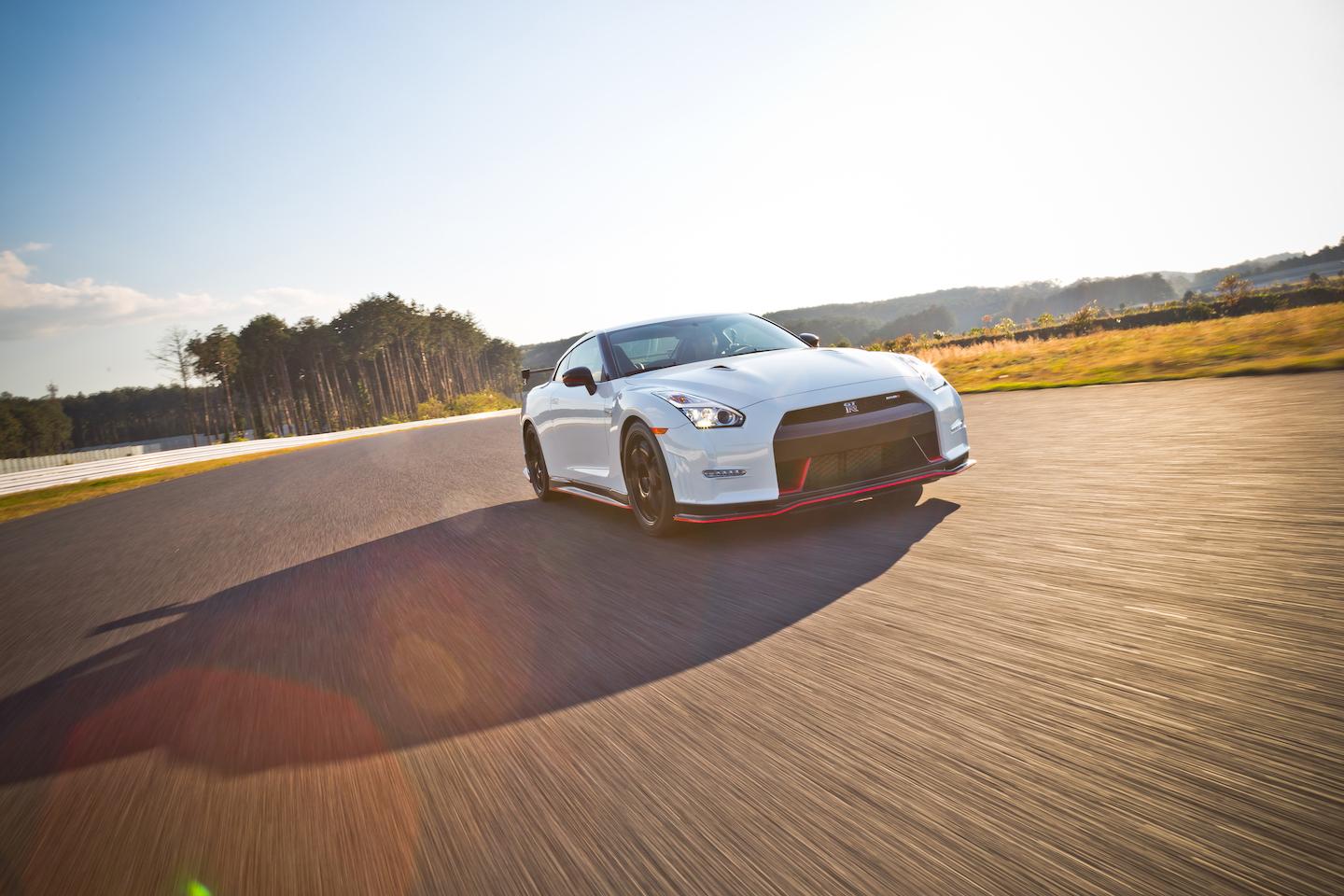 Nissan GT-R
The Nissan GT-R may not be your initial idea of a supercar, but it doesn't take much to transform what's already an incredible car in stock form into something that can take down world-beating exotics. The Nissan GT-R is perhaps the best example of this, combining a twin-turbo V6 and a six-speed dual-clutch automatic for incredible tuning potential and respectable reliability that handily beats that of supercars of Italian, German, or British manufacturing origin. While the GT-R uses a specialized engine, the underlying design is an evolution of the automaker's widely successful and ubiquitous VQ V6 engine which has been around since 1996, another characteristic shared with numerous other cars on this list. Since going on sale in in the US, output has increased steadily from 480 horsepower and 430 pound-feet of torque in 2009 to 600 and 481 respectively for the 2020 NISMO. The GT-R has also been a 200 mph-capable car for several years now.
The Last Word
What is the most reliable supercar? That depends on how you define supercar, and what reliability means to you. Is it the 2004–2006 Ford GT, the Lexus LFA, or Porsche 911 Turbo? It very well could be, as any of these cars has what makes a supercar, while also having demonstrated that they were built to last in the years post-unveiling. While the cars mentioned above share plenty in common, they also have plenty of contrasting characteristics that mean there's no line in the sand for what makes a supercar, or what traits make one reliable.
Photos via the respecti auto manufacturers, RM Sotheby's.