If you grew up as a car enthusiast during the 1980s, chances are good that one—or more—of a handful of exotic vehicles adorned your bedroom walls. During the era of Wall Street exuberance, eight-bit video game consoles, and questionable hair styles, the Lamborghini Countach, Ferrari Testarossa and Porsche 959 represented dream-machines for an entire generation. Due to their influence on people of a certain age, we've seen values increase over the past two decades as those that dreamed about them as kids have acquired the means to put them in their garages.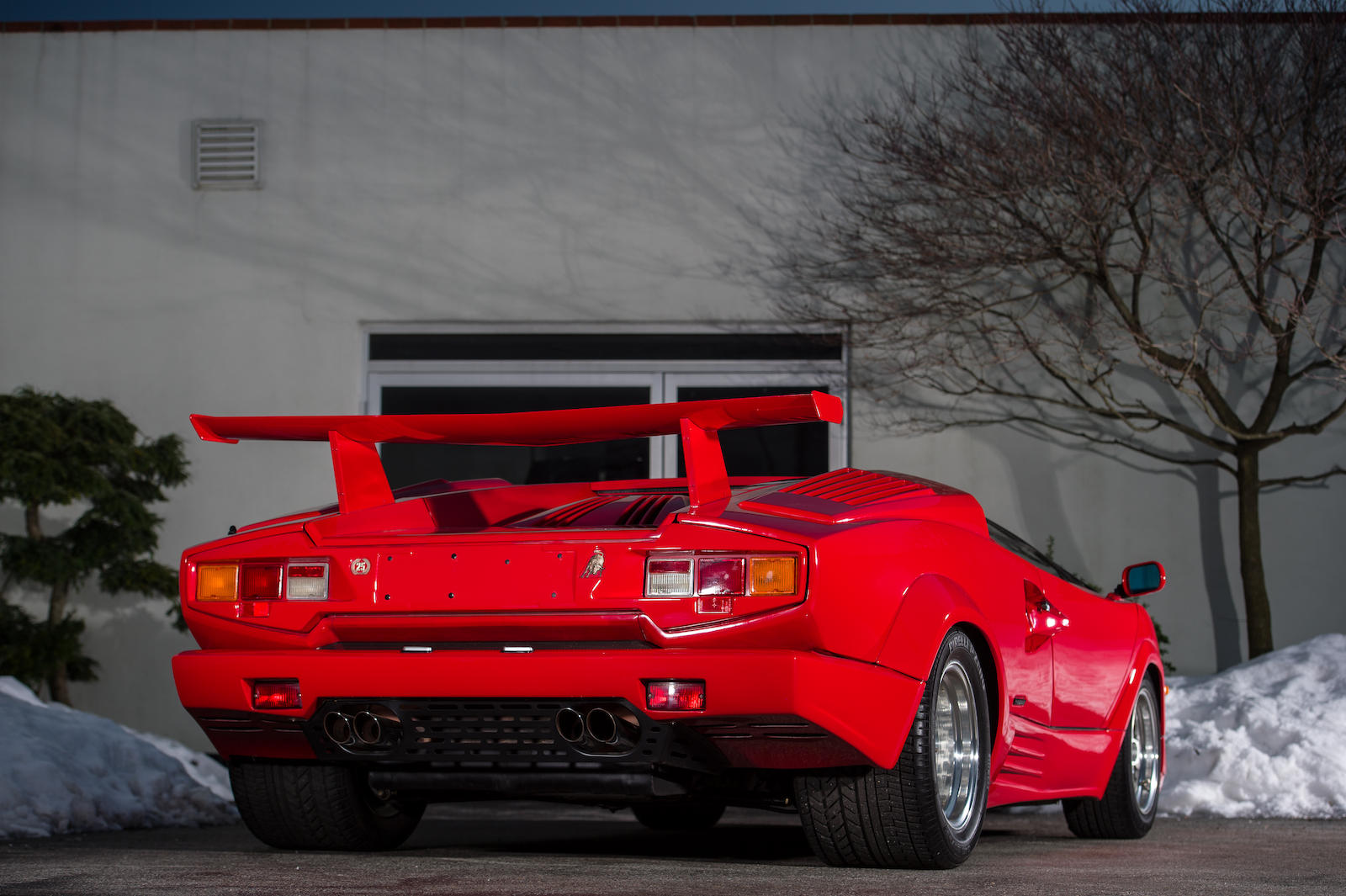 Lamborghini Countach
Perhaps no other automobile in history is more closely associated with a decade than the Lamborghini Countach. The first LP400 model was delivered in 1974 and featured a wedge shape penned by Marcel Gandini at the Bertone design studio. Radical styling was further enhanced by vertically opening scissor-style doors, an image undoubtedly burned into the heads of many young and impressionable car nuts. While the initial design was relatively uncluttered, by the 1980s the Countach had gained large fender flares, prominent bumpers to conform to updated safety regulations, and an optional rear wing offering no additional downforce but certainly sending the wow-factor over the top. The LP400 was powered by a 3.9-liter V12 producing 370 horsepower, but by 1985 the LP5000 Quattrovalvole utilized a 48-valve 5.2-liter V12 with well over 400 horsepower.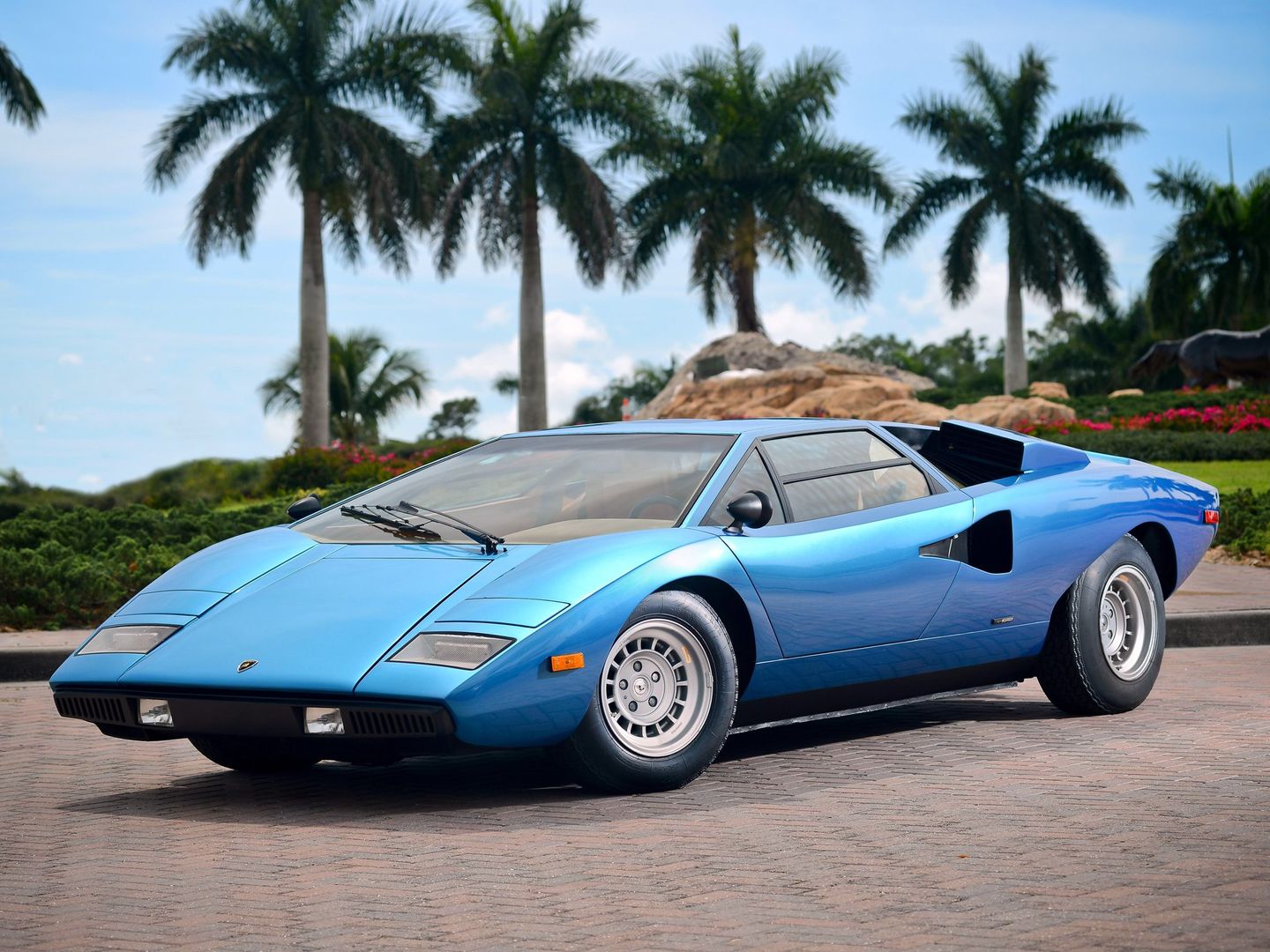 Over the course of sixteen years 1,983 Countach models were built, the majority of which were produced in the 1980s. Over the past two decades, values have risen significantly. Only 157 LP400 cars were built and trade hands for approximately $1,000,000 depending on condition. Later cars from the 1980s can bring $200,000–500,000 or more, far greater than they did just a decade ago. We at Bid Garage see the Countach as an unabashed icon that will always be instantly recognizable, and expect values to stay strong for many years to come.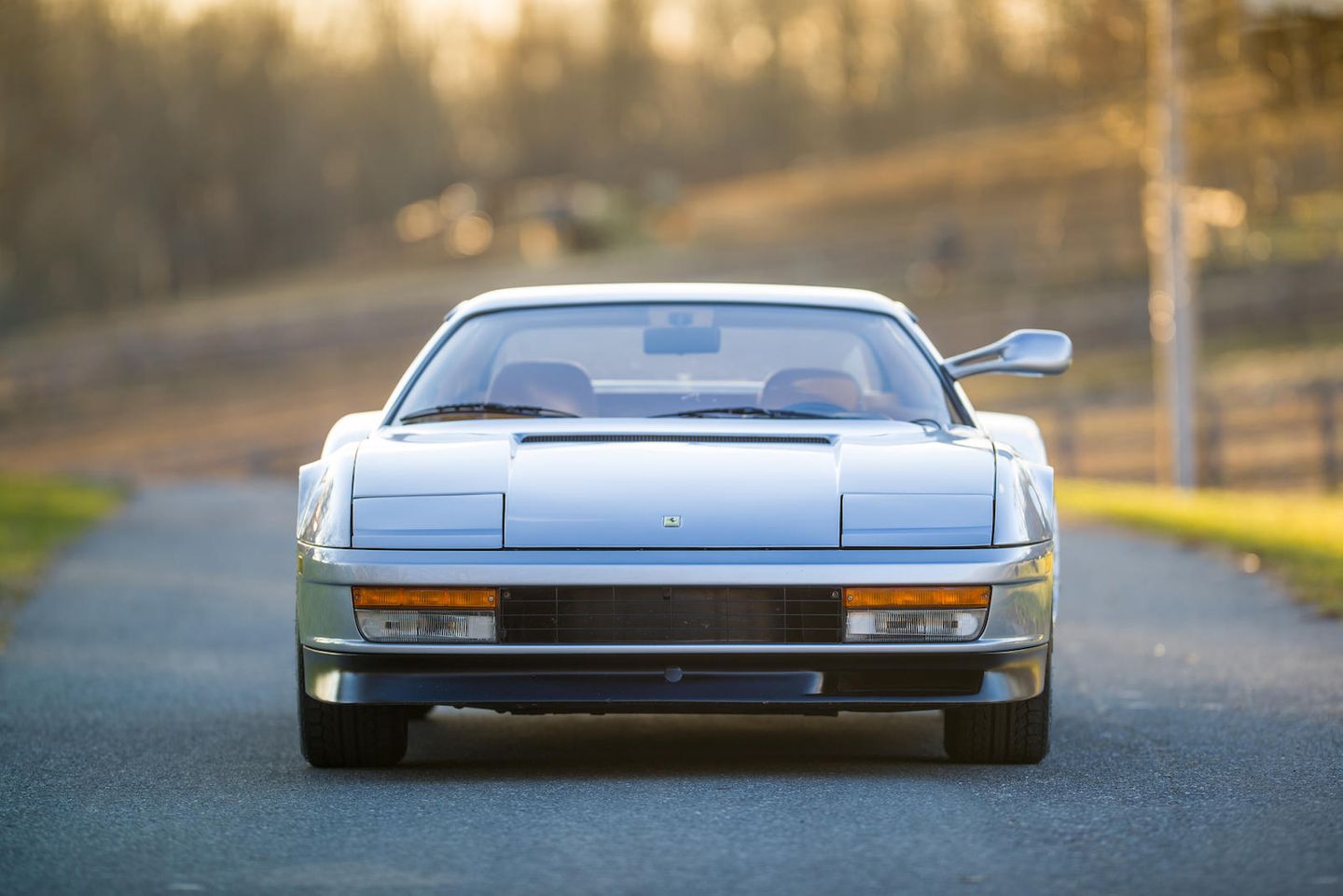 Ferrari Testarossa
The Countach wasn't the only 1980s icon hailing from Italy. The team in Maranello developed a big-power bruiser of their own in the form of the Ferrari Testarossa, with just over 7,000 examples built worldwide between 1984 and 1991.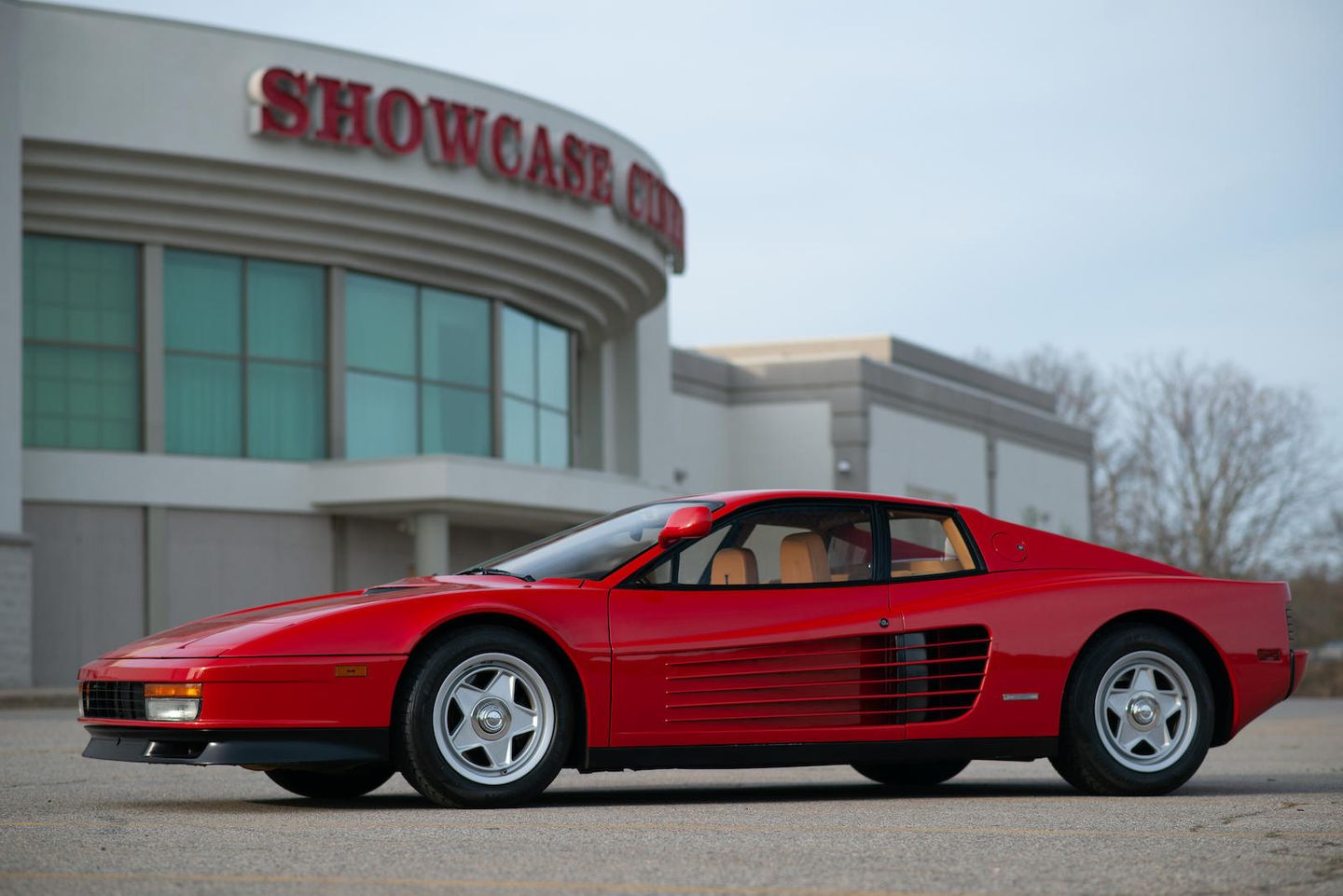 The Pininfarina-designed body featured a combination of hard creases along with horizontal strakes running along the sides of the car, ultimately feeding into side-mounted radiators. The addition of pop-up headlamps and an impressively wide stance leave no room for interpretation: this car is unmistakably 80's. A midship naturally-aspirated 4.9-liter V12 sent 385 horsepower power to the rear wheels through a dogleg five-speed manual gearbox, and could propel the car to approximately 180 mph.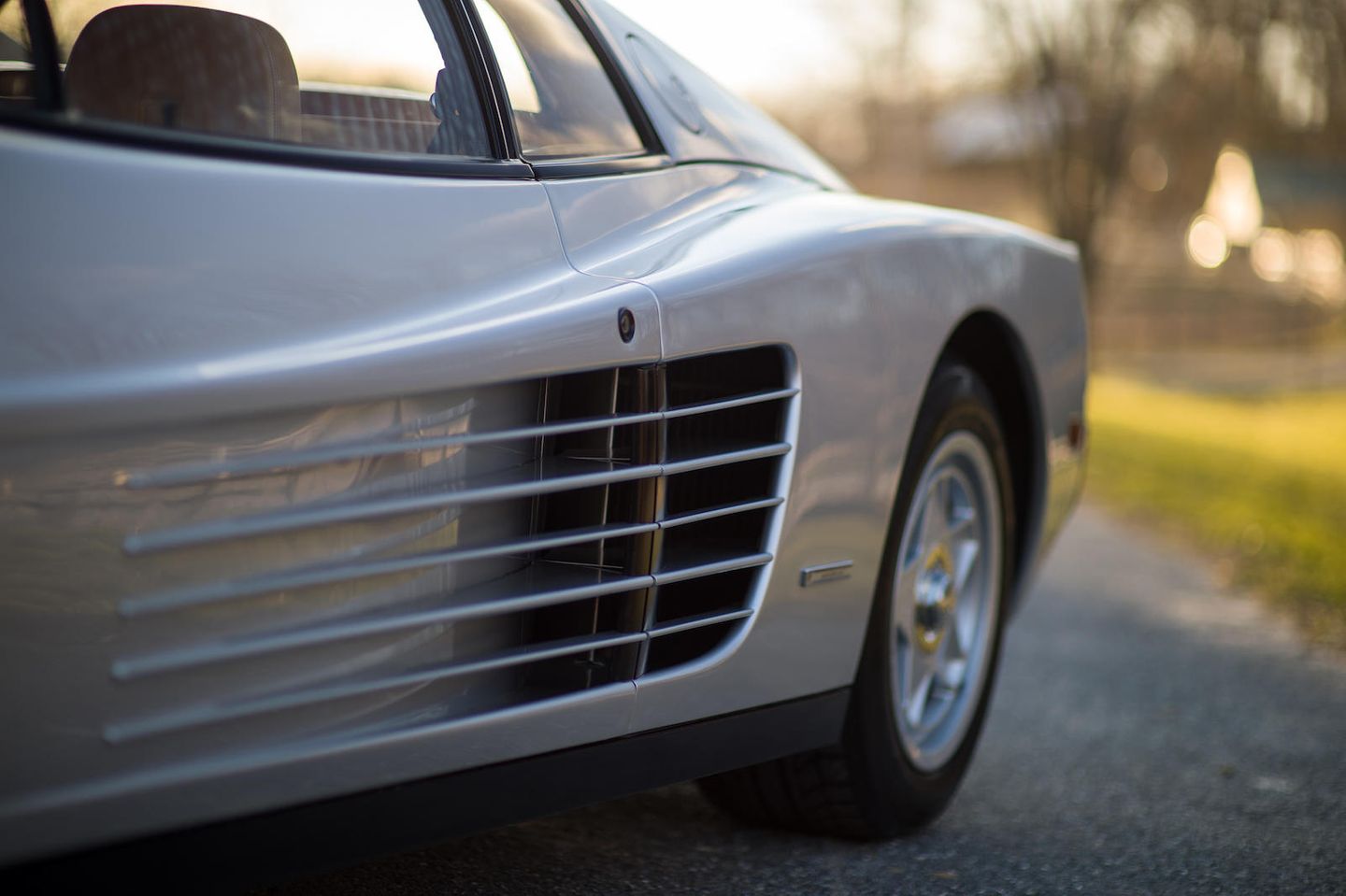 Like the Countach, Testarossa values have steadily risen in recent years with pristine low-mile examples bringing approximately $150,000. Between 1991–1994, Ferrari further developed the platform into the 512 TR, which boasted more power from a thoroughly re-worked engine along with improvements to additional mechanical systems and the interior. 512 TR values sit above the Testarossa accordingly.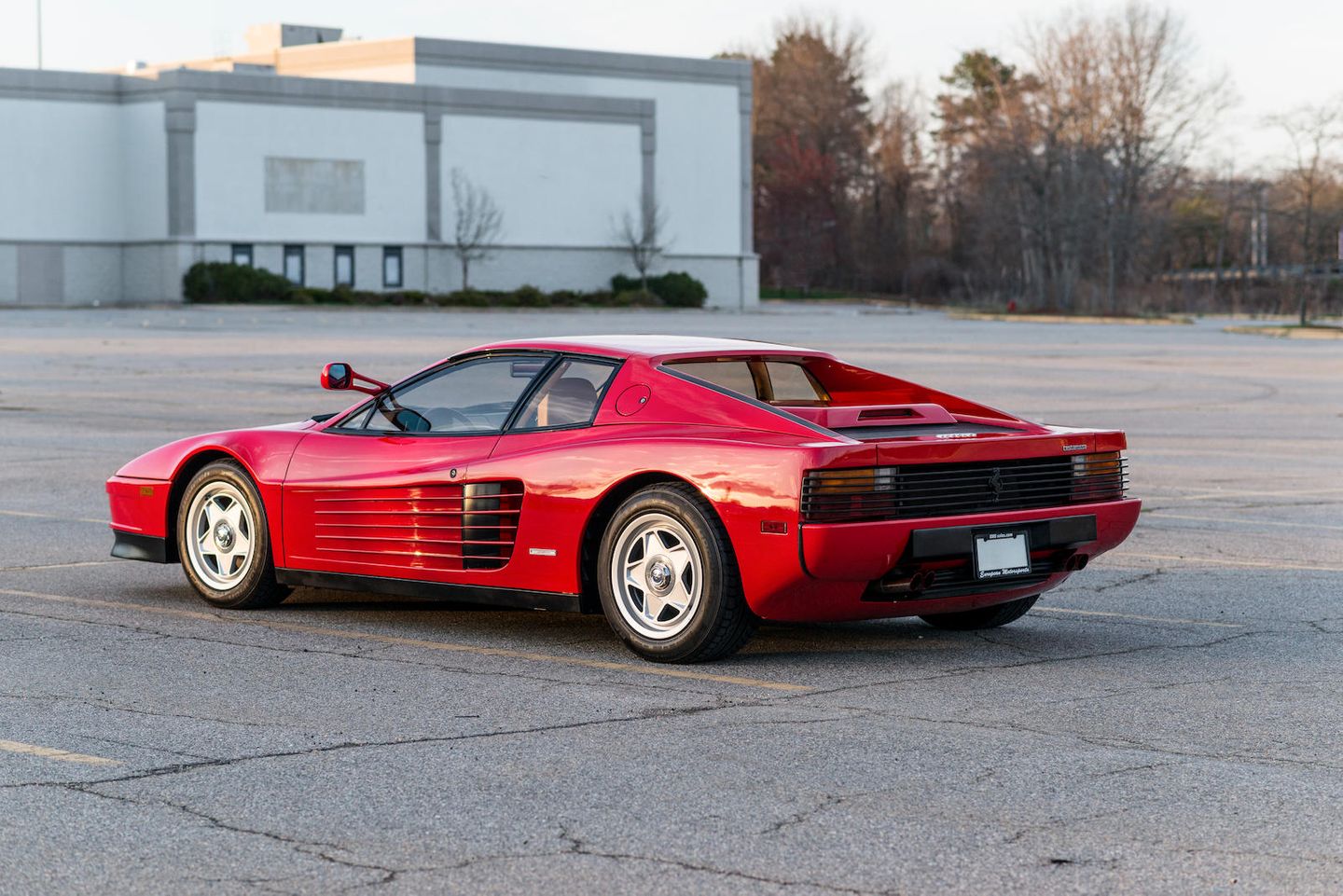 The Testarossa was perhaps more of a Grand Tourer compared to the wild Countach. However, just like its cousin from Sant'Agata Bolognese, the Testarossa will continue to turn heads and open wallets for years to come.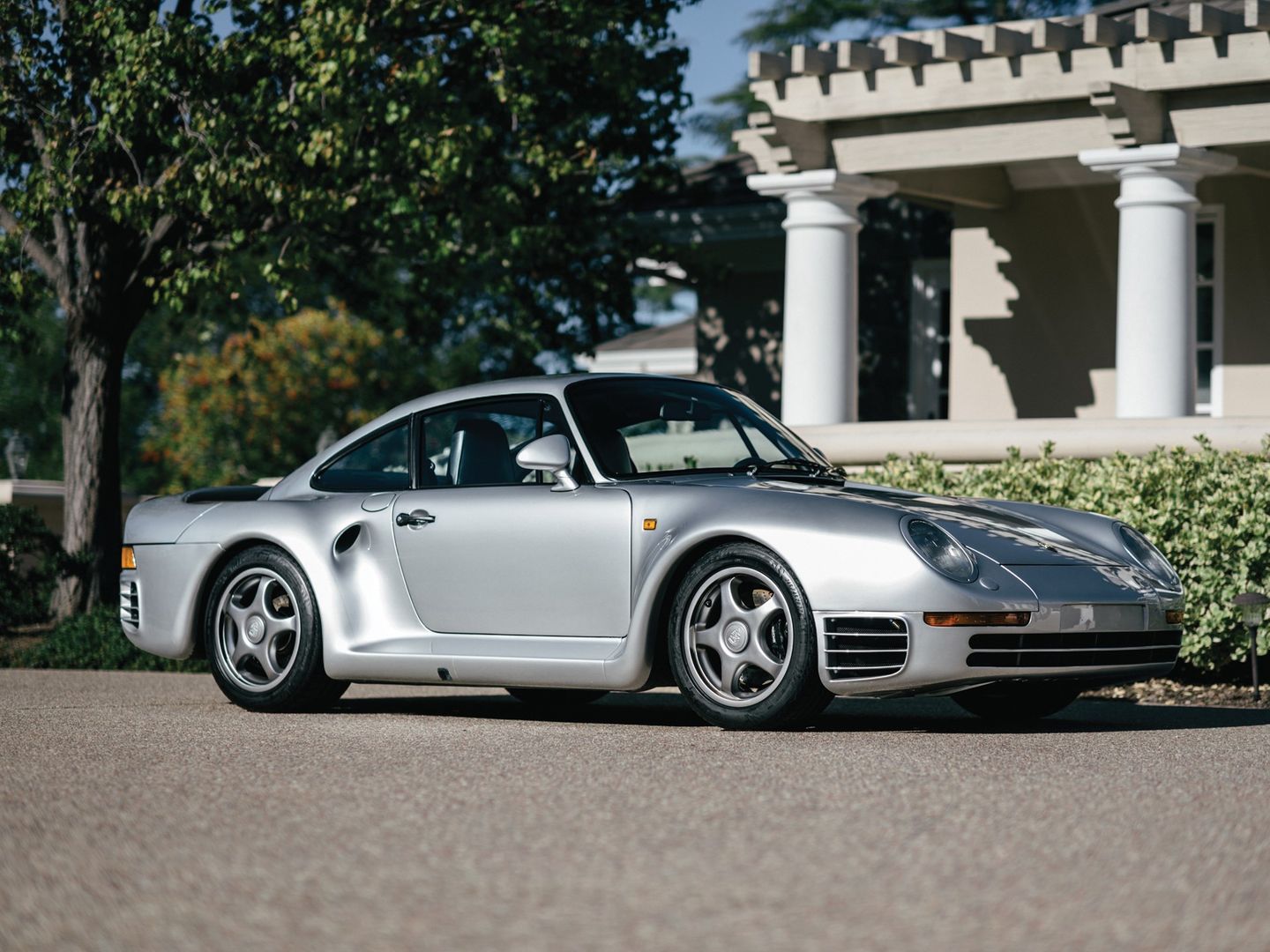 Porsche 959
Porsche also produced a flagship model which became an instant icon during the 1980s. In typical German fashion, the 959 focused less on outlandish styling and more on technical engineering to push road car performance further than had ever been seen.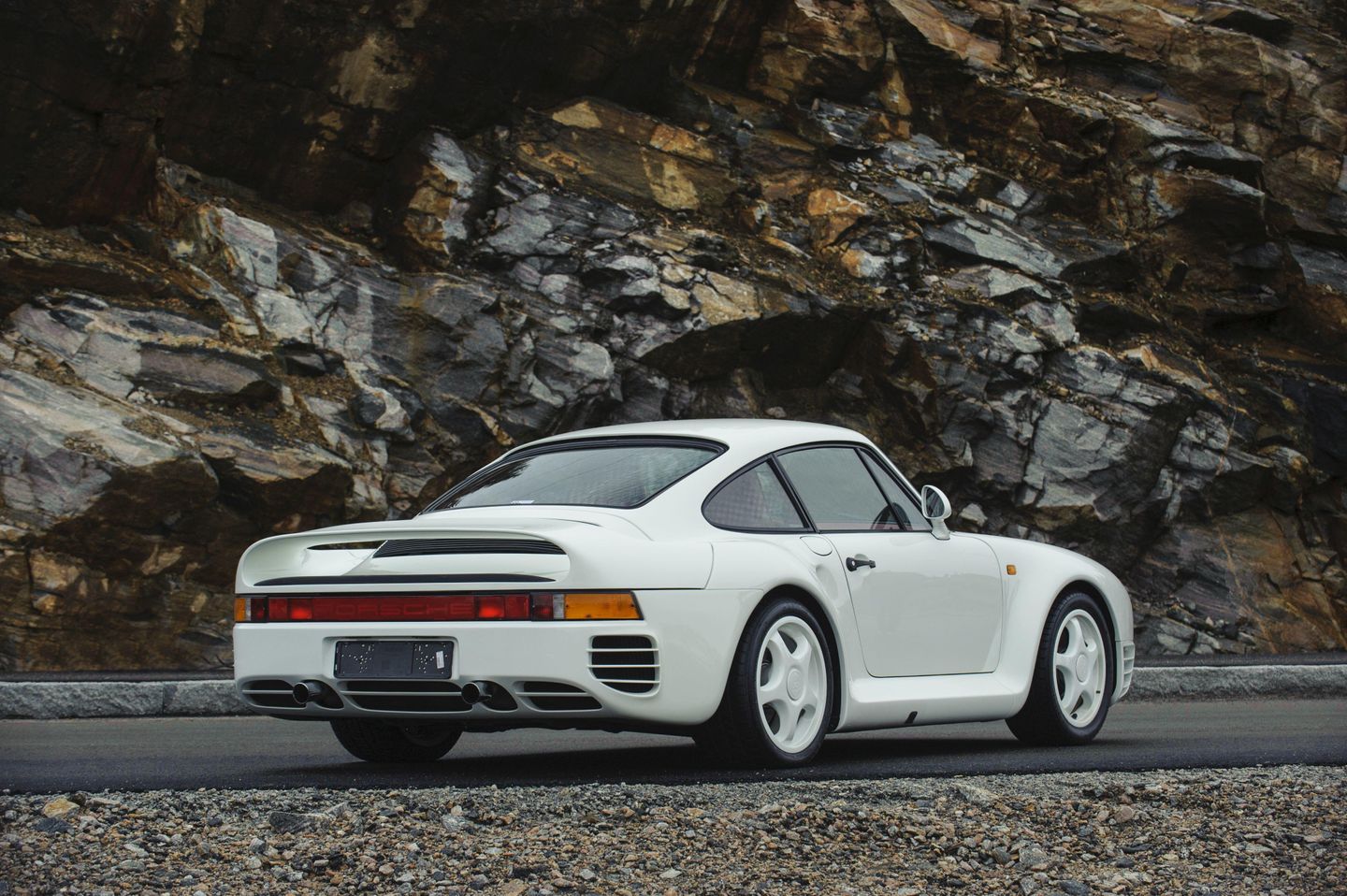 To the average person, the 959 likely appeared to be a modified G-body Carrera, however there was much more going on than initially meets the eye. Although the underlying stamping is derived from the conventional 911 of the era, in order to reduce weight, Porsche developed an aluminum and Kevlar composite material to construct the body panels and chassis, while the floor was constructed of Nomex. The body was stretched into a more aerodynamic form that both increased downforce and aided with mechanical cooling via ducts in front of each rear wheel.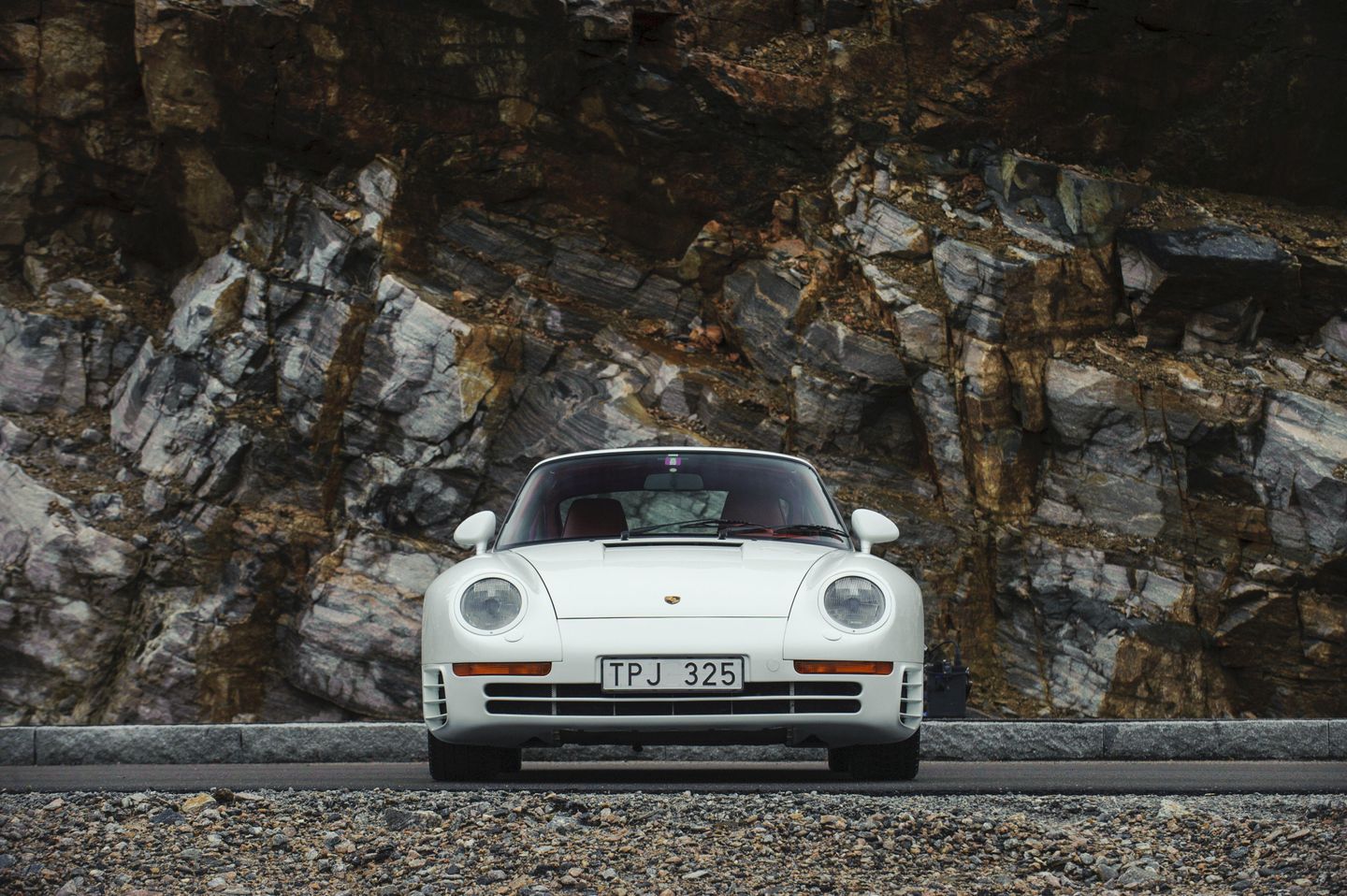 The 959's clear mission was to achieve extraordinary performance through advanced technology. As such, Porsche used a sequential twin-turbocharged 2.8-liter flat-six heavily based on engines found in the 956 and 962 race cars. The powerplant featured water-cooled cylinder heads (a sign of things to come) and developed 444 horsepower and 369 pound-feet of torque. This was good enough for zero to 60 mph in 3.6 seconds and a 198-mph top speed.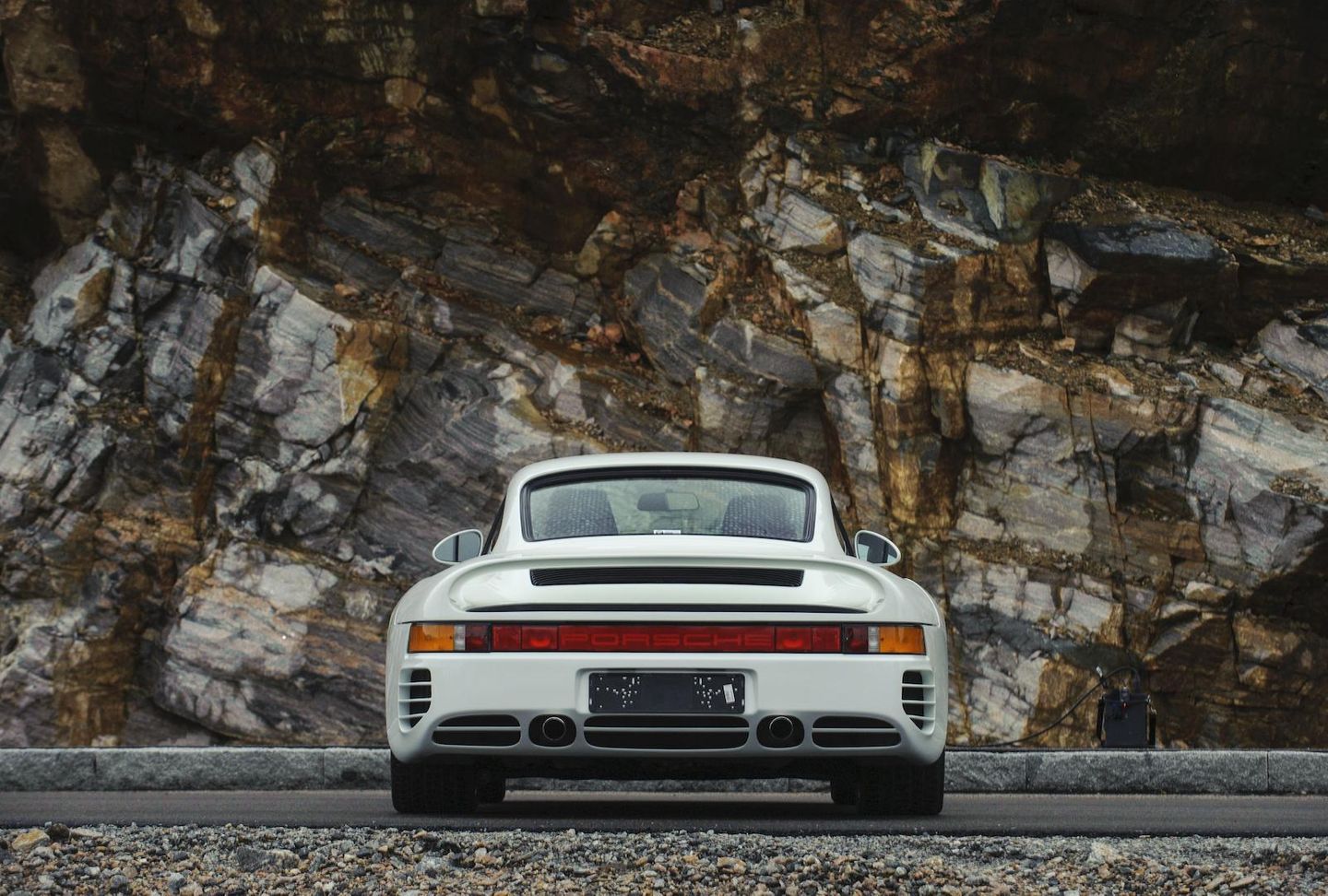 Further technical achievements included a variable all-wheel drive system (another precursor) that could send up to 80% of the power to the rear wheels while adapting to changing road conditions on the fly. An electronically-adjustable suspension system further enhanced stability. Porsche proved how capable the 959 platform was by taking first and second place at the 1986 Paris-Dakar rally, and to date, the most expensive 959 ever sold ($5,945,00) is one of these.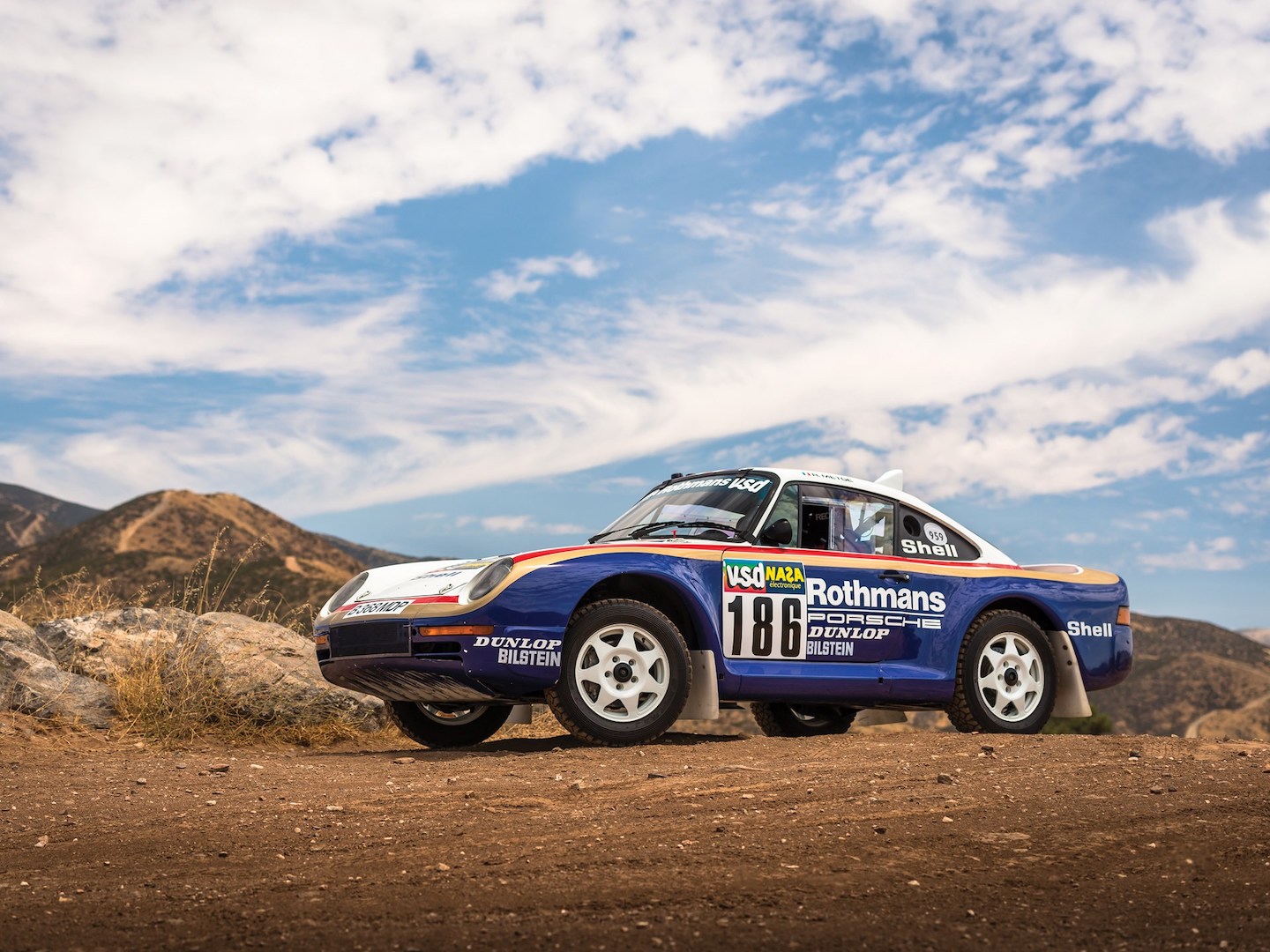 With the 959, Porsche showed enthusiasts just how far technology could push performance. They developed a program which influenced the capabilities of its road cars for decades to come. In total just 292 road-going 959s were built, and Porsche lost a significant amount of money on each unit sold due to massive research and development costs. Today, these cars change hands for just over $1 million, and we expect this strength to hold steady, if not increase, going into the future.
Conclusion
The 1980s were an extraordinary time to be a young car enthusiast. Manufacturers were pushing the envelopes of styling, engineering, and performance as had never been seen before. As nostalgia for these mythical models continues to grow, we expect the marketplace to remain strong and provide immense satisfaction for those lucky enough to own and drive these outstanding machines.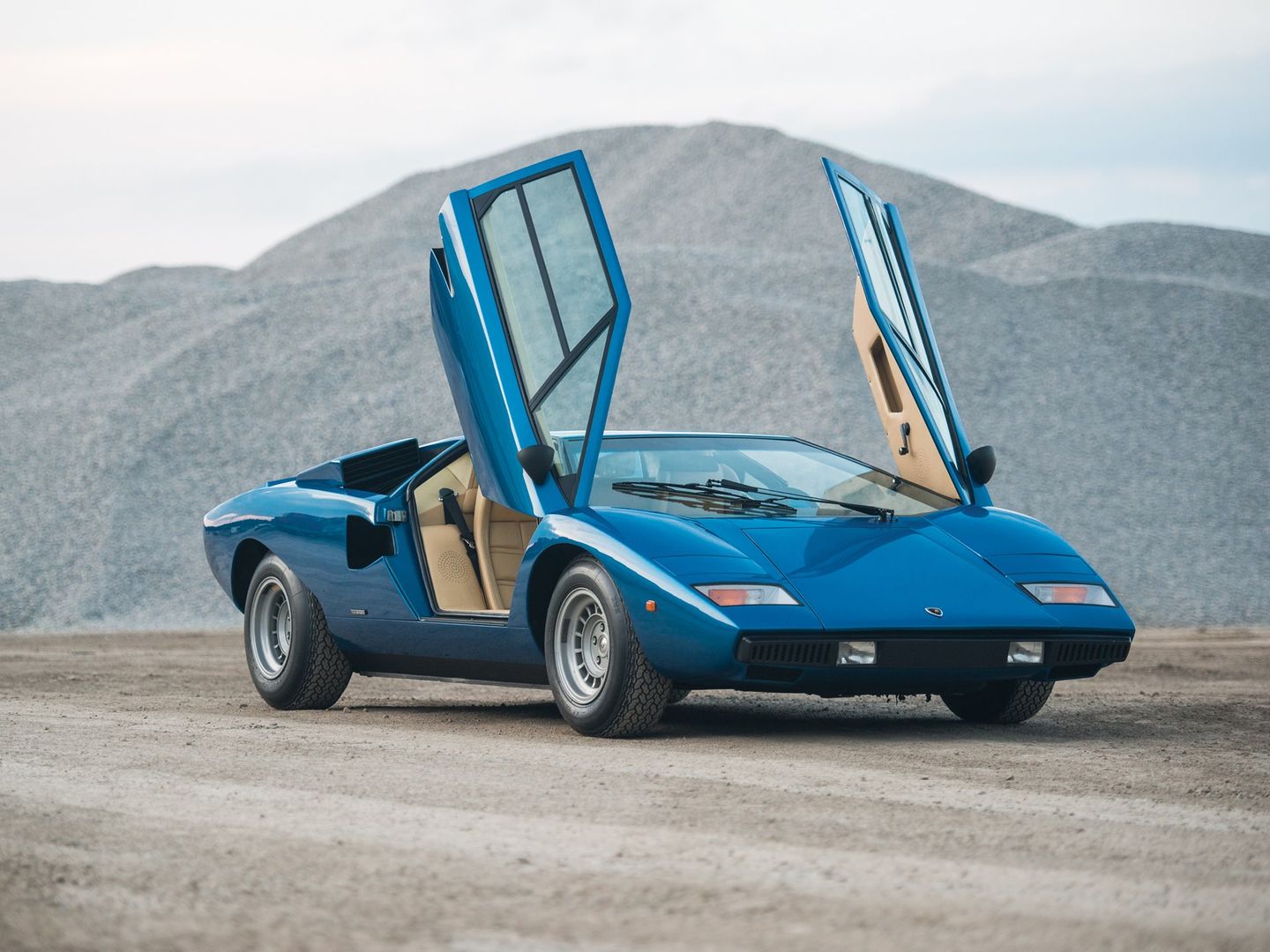 Photos via Bonhams, RM Sotheby's.
Powered by Froala Editor