Any Lotus Esprit is worth owning in our opinion, though this particular example is rather special and currently for sale. It was built for Colin Chapman—the founder of Lotus—and used as his personal car until his passing in December 1982. Additionally, Prime Minister Margaret Thatcher drove this exact car in August 1981 while Chapman showed her Lotus' latest offerings. Between Chapman and Thatcher, provenance doesn't get much more British than this. Oh, and it shows just 11,000 miles!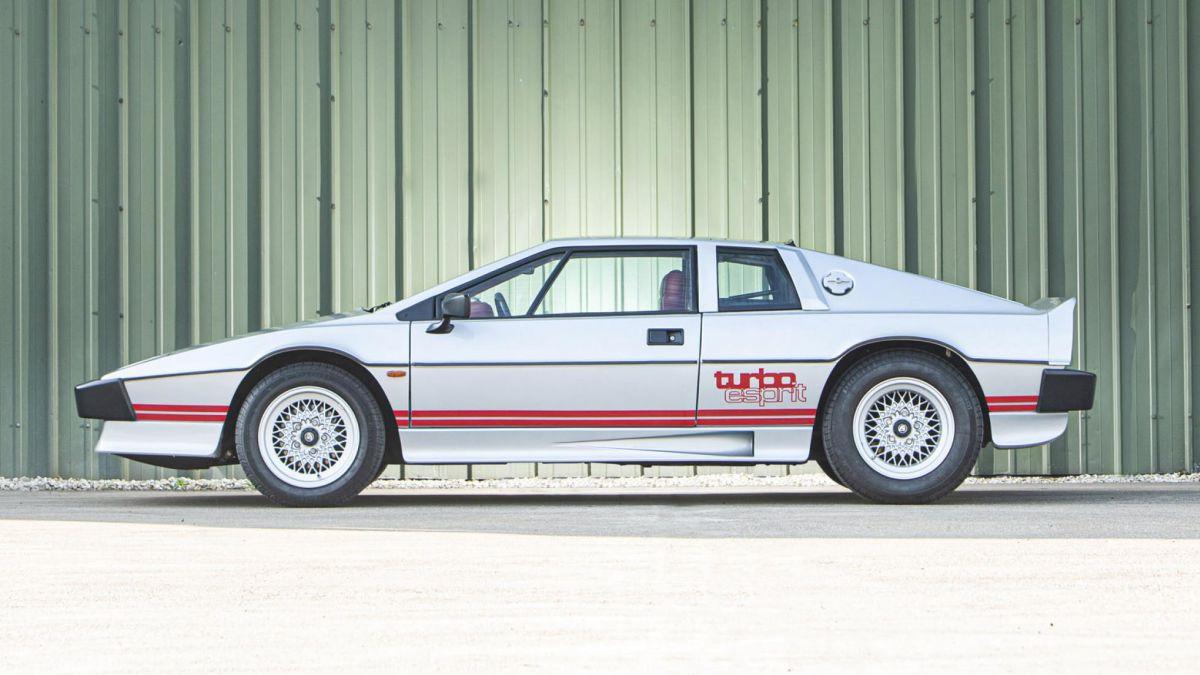 Chapman ordered this car to his personal tastes, with notable options including a specially-assembled and blueprinted engine, modified and lowered suspension, altered bodywork, power steering, air conditioning, high-performance brake pads, and several other tweaks. We think it looks sharp in metallic Silver with a red factory graphics package which denotes the force-fed engine.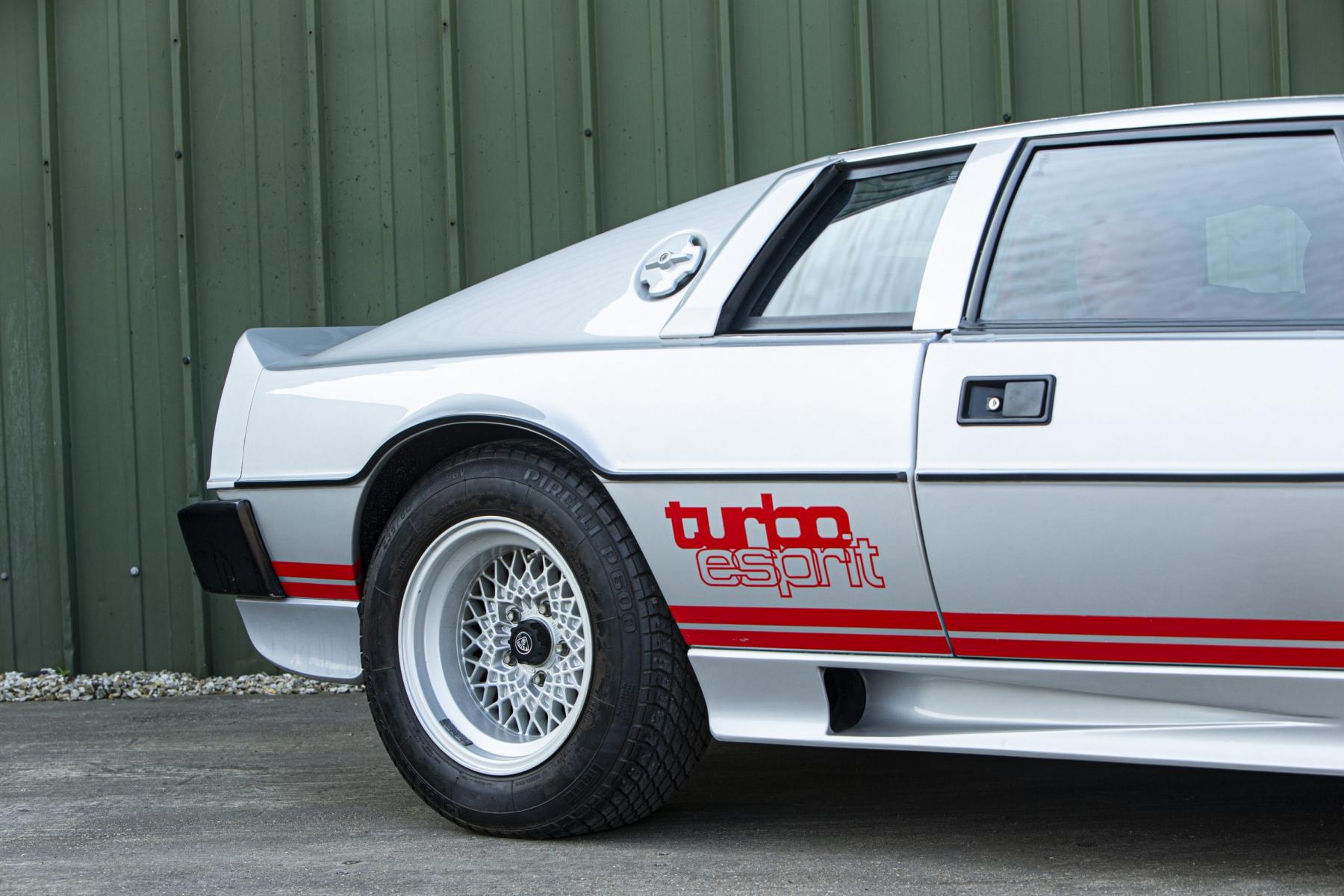 Mahle-BBS mesh alloy wheels are another notable option on this car. According to the current seller, this was the very first Esprit to be factory-fitted with these wheels. We love this kind of design on everything from an E30 to an LS400, but there's something special about the setup on this Turbo Esprit.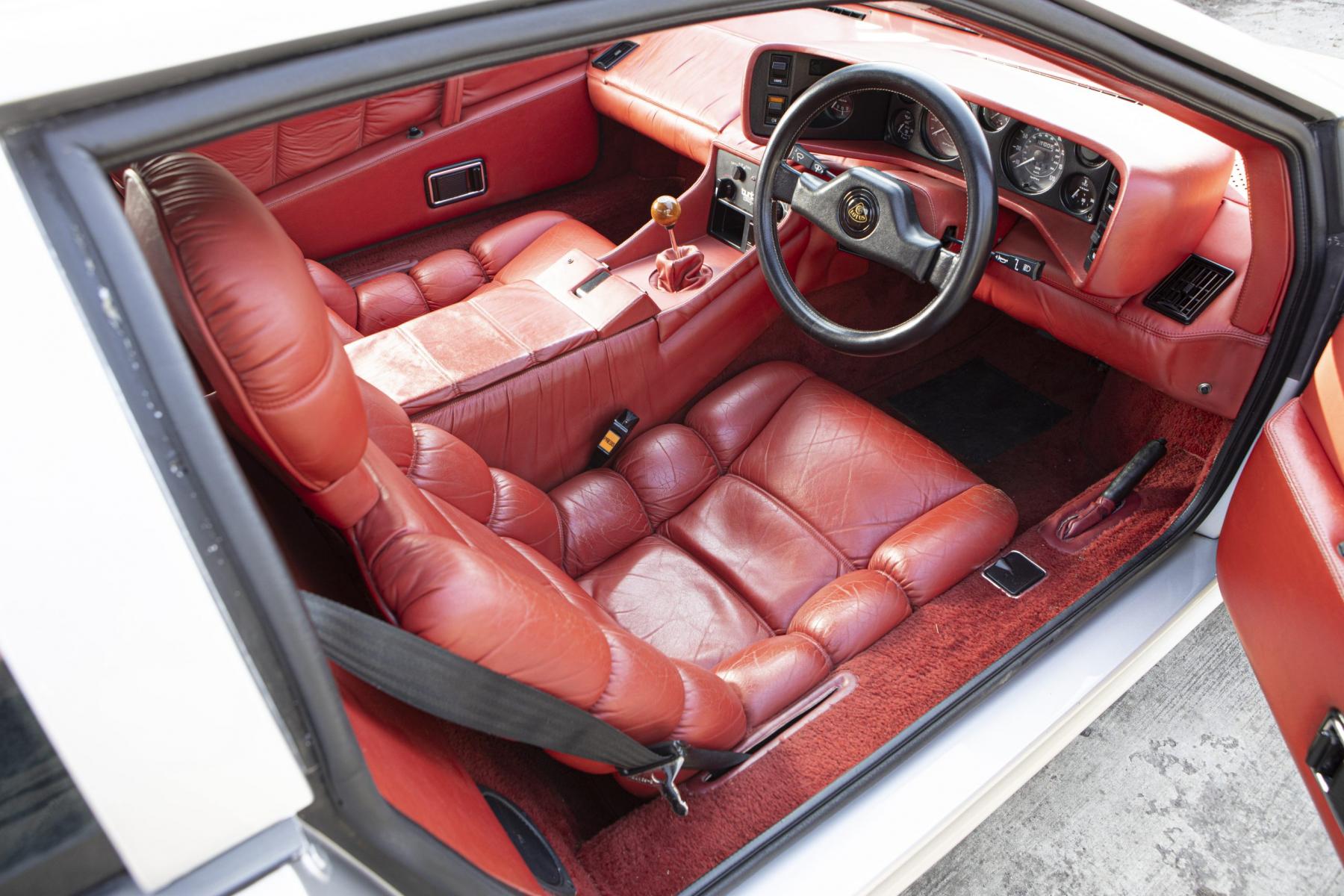 The cabin is trimmed in dark red leather, which matches those factory exterior graphics quite well. When ordering this car, Chapman opted for modified bodywork to reduce wind noise, as well as cabin air filters to mitigate pollen (Chapman reportedly suffered from hay fever). A Panasonic RM 610 roof-mounted stereo system was also equipped and is highlighted in the seller's photo gallery. It all comes together for one incredibly cool and undeniably 1980s interior.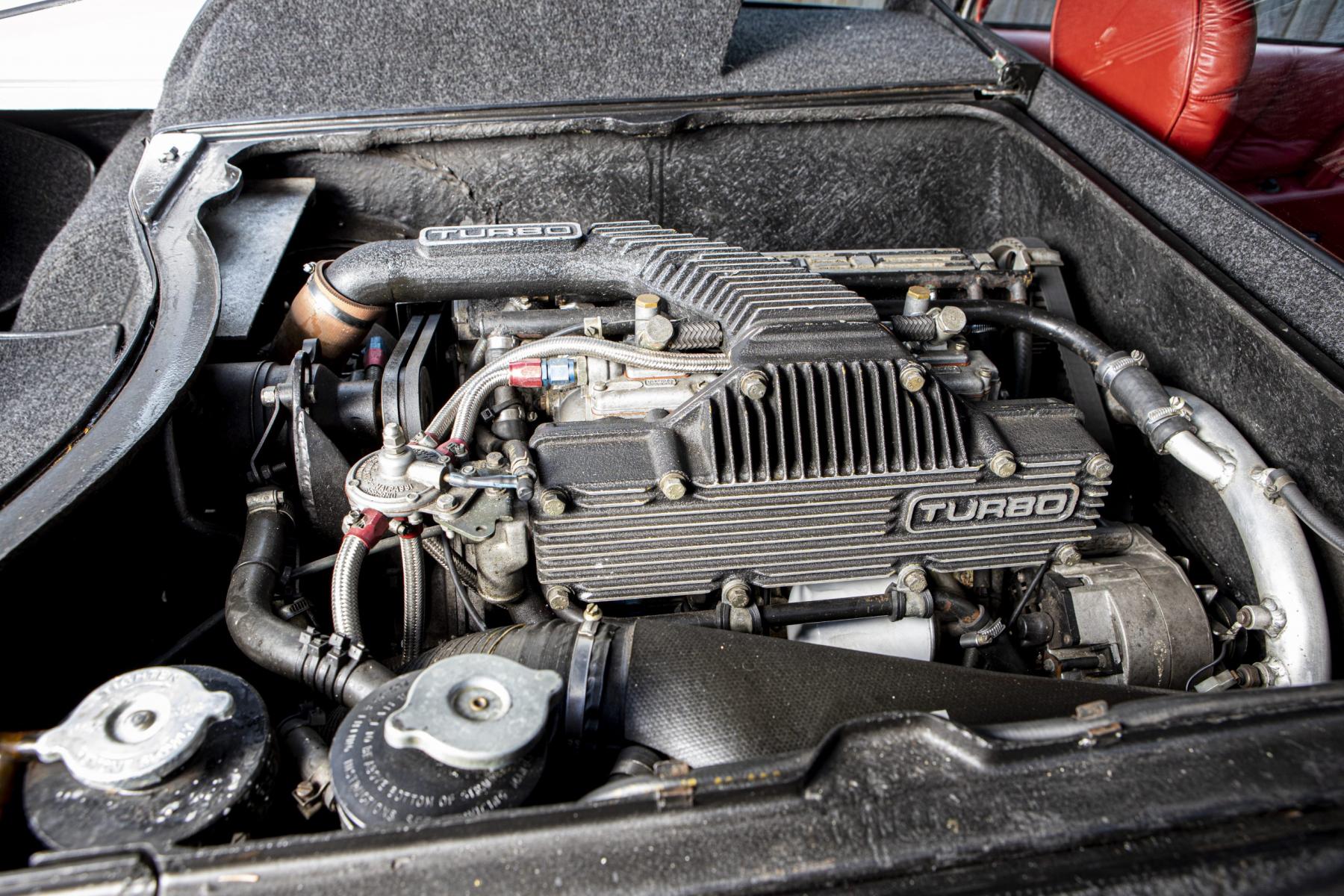 The midship turbocharged inline-four was blueprinted by the factory and looks tidy in the above photo. The seller's description notes this Esprit's ownership history back to new, and states that several recent services have been completed to prepare the car for its next owner.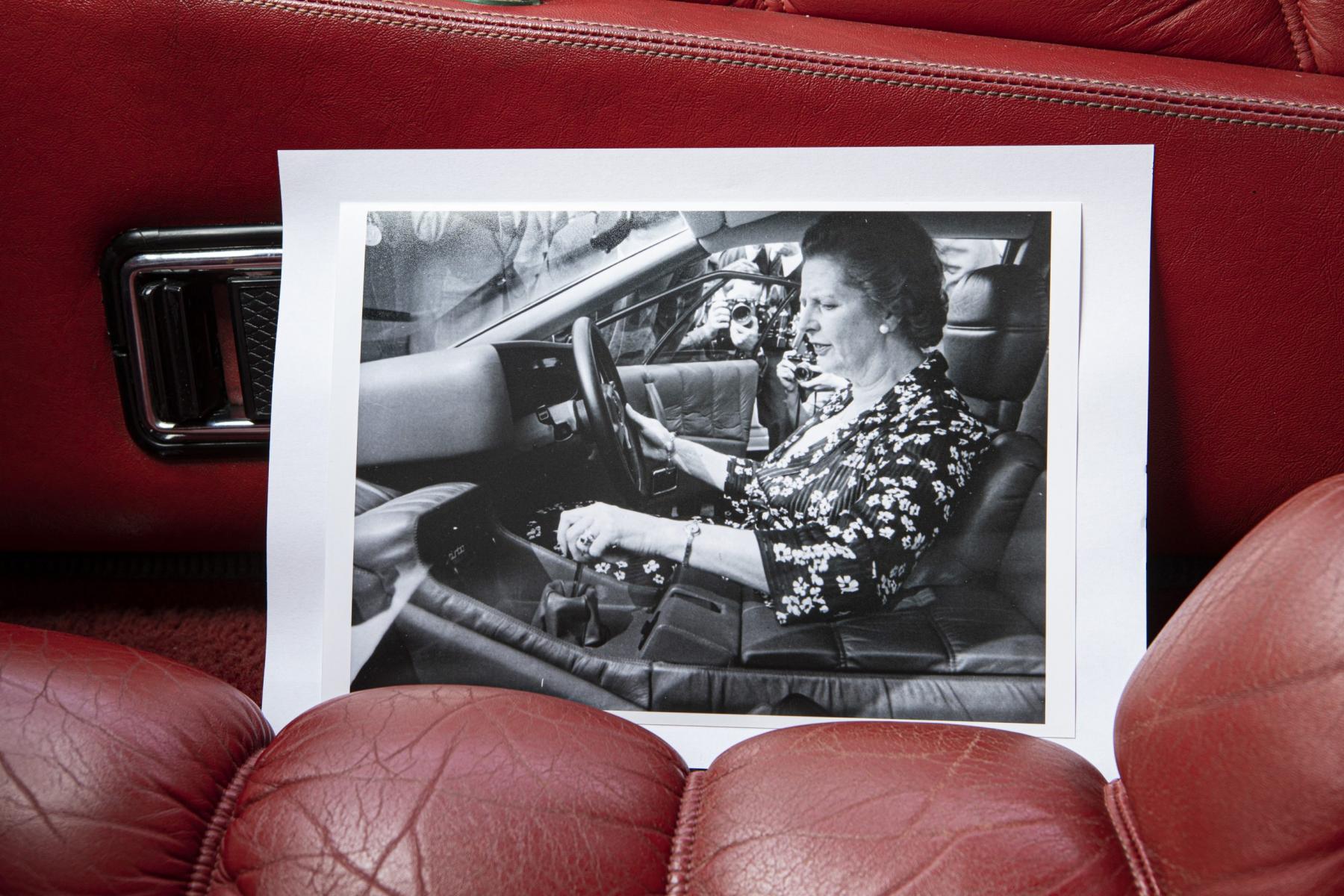 This Turbo Esprit has the enviable combination of interesting factory specifications, low mileage, known history from new, and provenance unlikely to be challenged by any other example. If you are a fan of Lotus, this is undoubtedly one of the marque's "holy grail" road cars. Per the seller, pricing is available upon request. Check it out here!