With the perfect blend of utility, driving dynamics, and styling, nothing beats the joy of a wagon. In today's SUV-crazed world, wagons have fallen out of mainstream car buying, but a niche group of long roof lovers continues to purchase and enjoy these automotive icons. To celebrate the greatness of wagons, we've compiled a list of some of our favorite compact or entry-level options to follow up on our first list of great mid-size manual wagons.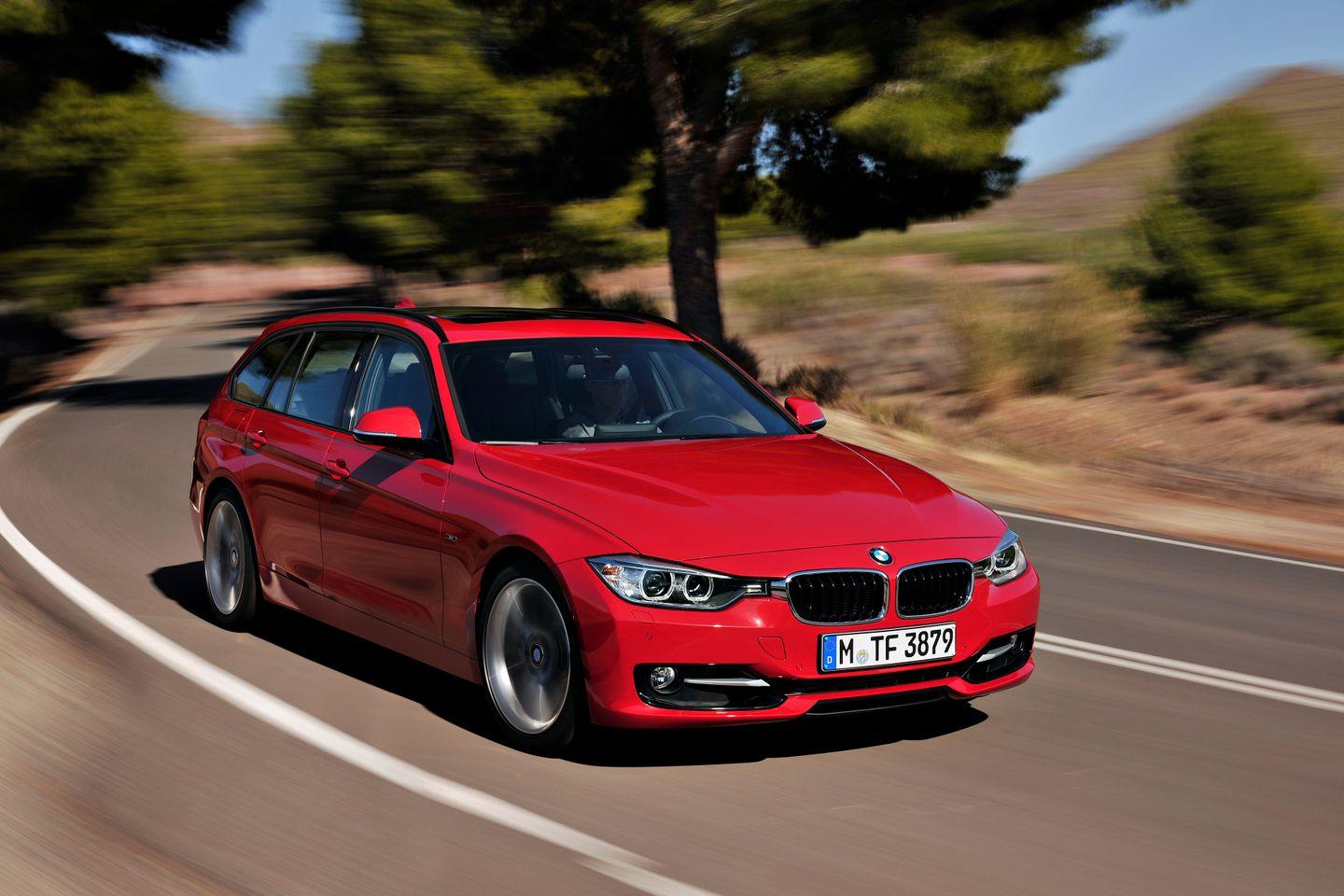 BMW 3 Series Sport Wagon
The 3 Series wagon combines the driving dynamics of BMW's legendary sedan with a cargo area large enough to make an X3 blush. With roots extending back to the E30 Touring, BMW 3 Series wagons are an important aspect of the brand's ability to offer a machine that perfectly blends driving pleasure with useable space. Although there was never a high-performance M3 wagon, there is still plenty to enjoy about the 3 Series wagon driving experience no matter the generation. Adding usability to a driver-focused platform is what makes wagons of all makes the car enthusiast's choice when it comes to practical transportation.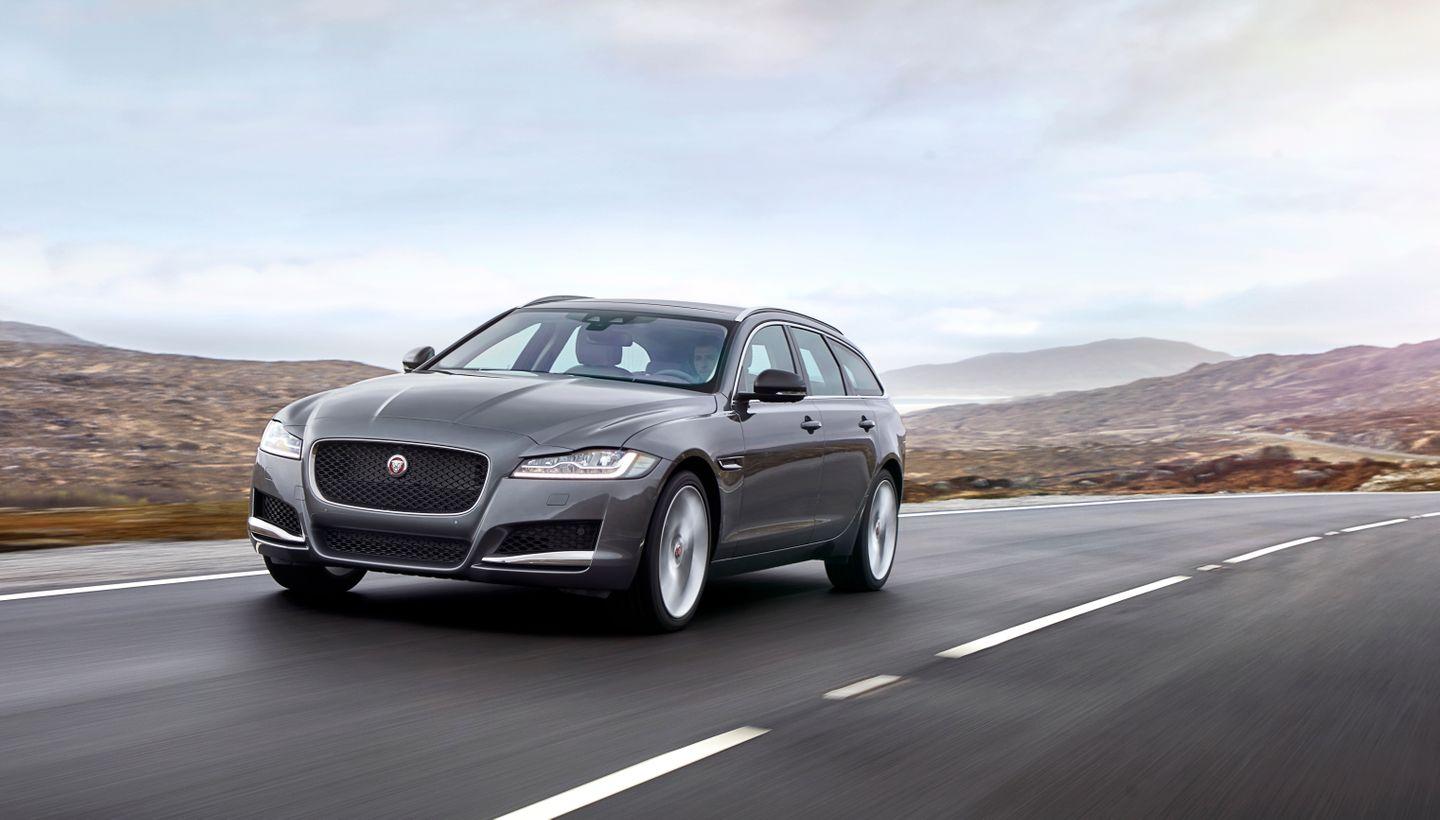 Jaguar XF Sportbrake
Jaguar's XF Sportbrake is an example of the added styling a station wagon can add to a sedan platform. This beautifully sculpted touring may have the presence of an impractical sports car, but its massive cargo area will easily hold a small dresser when your friends inevitably ask you to help them move. With the supercharged V6 engine good for 380 horsepower, the Jaguar XF Sportbrake has a zero-to-60 time of just 5.3 seconds. The best part of owning an XF Sportbrake is the exclusivity. In 2018 Jaguar only sold 99 XF Sportbrakes, making this one of the rarest modern production cars on the road.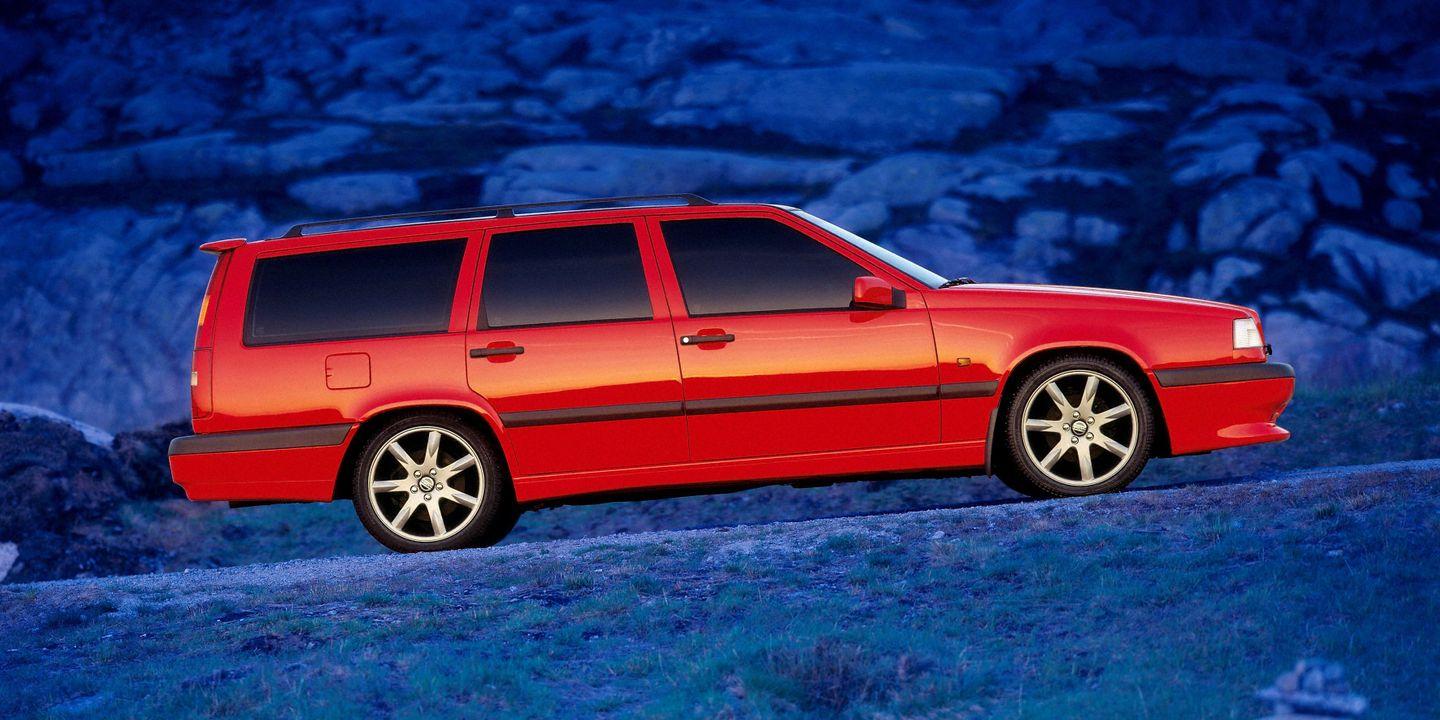 Volvo 850R
In the late 1990s, nobody was more synonyms with the family wagon than the fine folks at Volvo. The 850 wagons defined a generation of both drivers and occupants, and carried forward Volvo's tradition of boxy and safe vehicles. The 850 was more than just a Swedish moving van though, as it gained a cult following thanks to its involvement in touring car racing. There were even two performance trims, the T5-R and R that introduced some speed to Volvo's unlikely sleeper hero. The T5-R trim was introduced for the 1995 model year and quickly gained popularity. What started as a limited production run turned into a new 850 model which was renamed the R when Volvo continued sales in 1996. The turbocharged inline-five in the 850R was enough for a sub-six-second zero-to-60 time and a top speed of 150 mph—not bad for a grocery getter.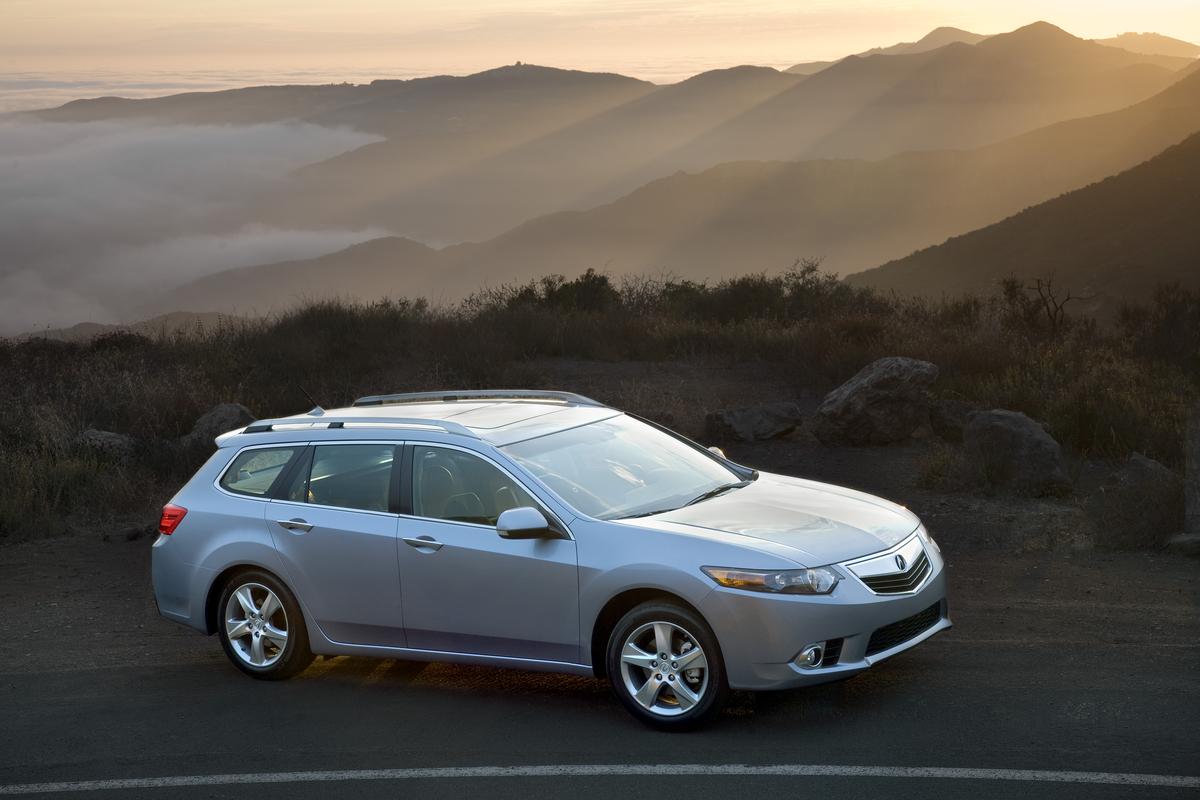 Acura TSX Sport Wagon
The Acura TSX Sport Wagon is a forgotten gem which represents the brief moment when Honda's luxury arm entered the world of wagons. Although the TSX wagon didn't have a massive impact on Acura's bottom line, this special vehicle offers the perfect blend for a desirable wagon. First, the incredibly rare TSX wagon made up just 14.3% of TSX sales in 2012. Second, the TSX wagon offers some of Acura's best handling dynamics backed by the sought after K24 2.4-liter inline-four engine. Finally, since this is an Acura product with a Honda twin-cam four, it is incredibly reliable. A reliable unique car that drives well—that's a hard combination to beat.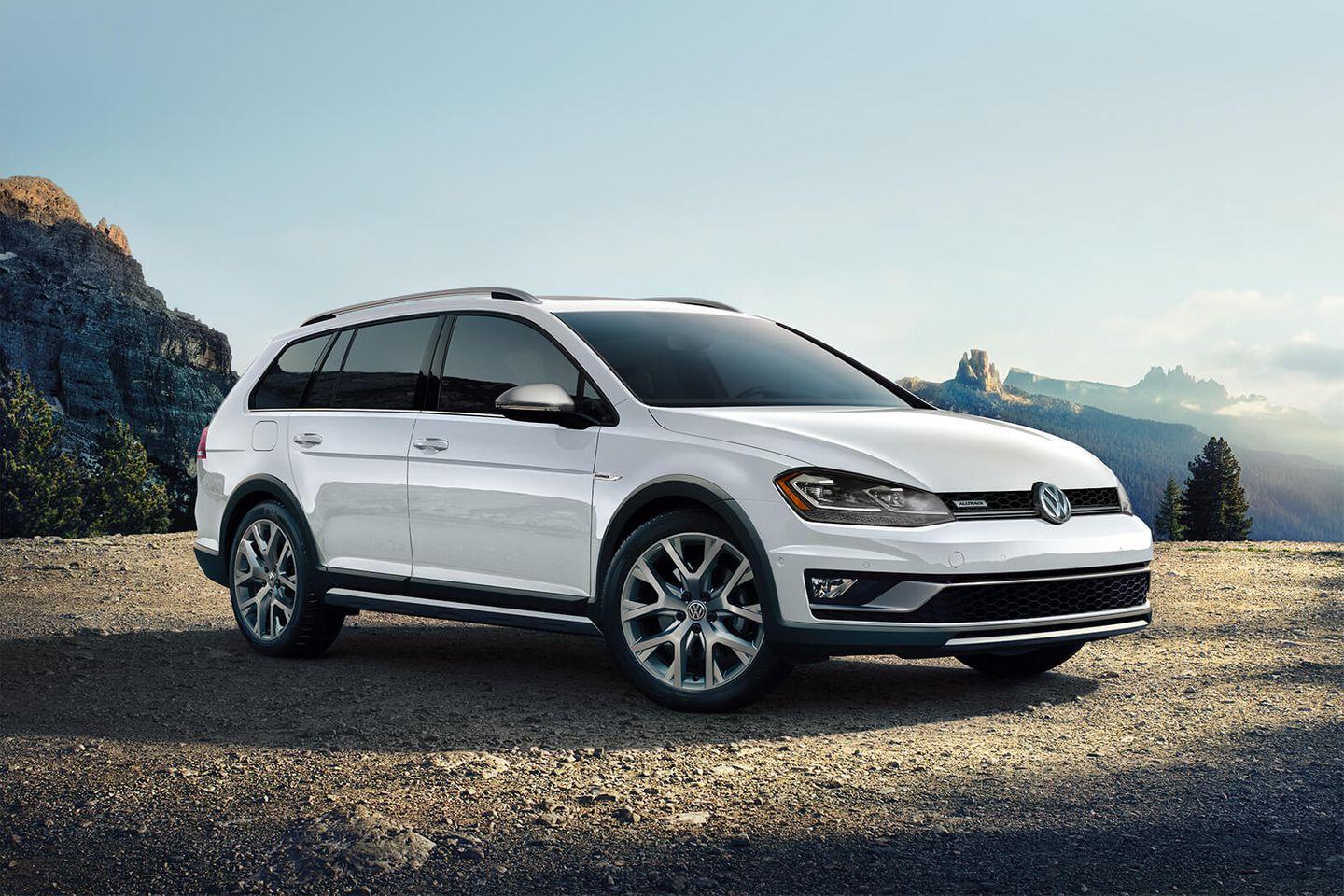 Golf Sportwagen
The Golf Sportwagen adds (even more) space and utility to the wildly popular Golf platform. Although Volkswagen has recently decided to end the sale of the Golf Sportwagen in the US, in favor of SUVs, there is still a strong supply of low-mileage examples in the secondary market. The Golf Sportwagen is a versatile platform and briefly used the diesel TDI powertrain alongside the gasoline 1.8-liter inline-four (the new direct-injected version, not the old Audi design). There's even an all-wheel-drive, off-road version called the Alltrack which benefits from higher ride height and unique exterior trim. In European markets, customers could even purchase a Golf R Sportwagen which leaves American customers seriously jealous. When it comes to affordable wagon transportation in a modern package, the versatile Golf Sportwagen is hard to beat in any trim. Add the AWD in the Alltrack, which can be had with a six-speed manual, and you have one car that can do it all.
Wagons offer the best of both worlds, seamlessly combining cargo capacity with superior driving dynamics. Thanks to a lower ride height and curb weight, wagons are a more efficient alternative to the SUVs and trucks that dominate modern roadways. Today we remember these special machines with our list that calls out a few of our favorite wagons, but in truth, we love them all just the same. These cars have a cult following that will only grow stronger as time goes on. Combine that with low production numbers and the collectible wagon market may be a growing segment worth paying close attention to.
Photos via the respective auto manufacturers.