Sport wagons and manual transmissions—ask most enthusiasts and they will tell you that they love both. The manual transmission take-rate is a mere sliver of the US new-car market, and they're only getting harder to find. However, there are a handful of instances in which the wagon and manual transmission combined to create automotive excellence. These gems provide space, pace, and the engagement of rowing your own gears. Below are a few of our favorite mid-sized three-pedal wagons from the past two decades.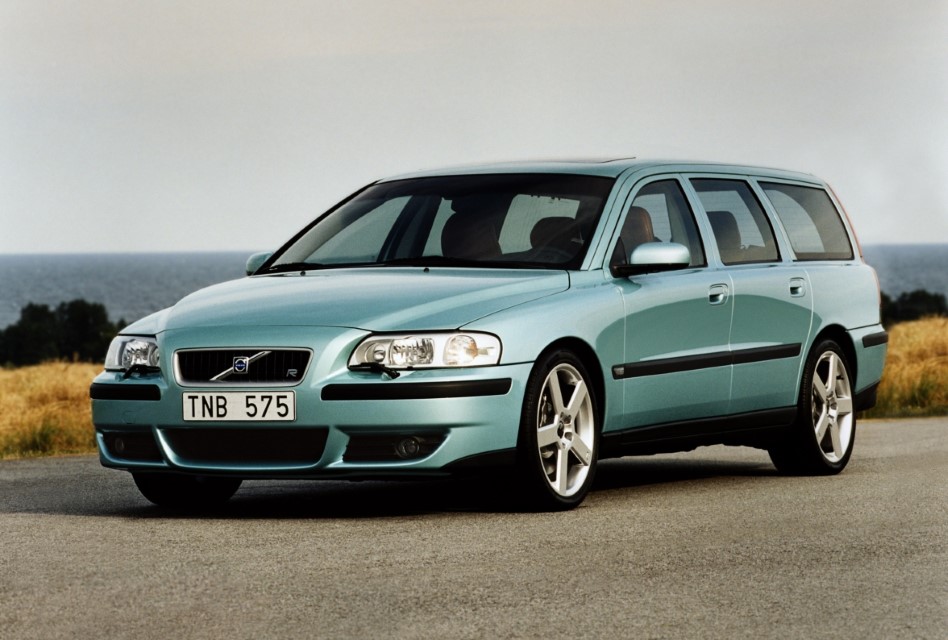 Volvo V70R (2004–2007)
Tell a non-enthusiast that you drive a Volvo wagon and they might laugh, but those in the know will show instant respect. Volvo has been synonymous with wagons for decades, and even raced the 850 variant in the British Touring Car Championship (BTCC) during the 1990s.
The second generation V70R reads like a Greatest Hits album of what we like to see in a Swedish performance wagon: five cylinders, all-wheel drive, uprated suspension and braking, and sporty yet restrained styling. The turbocharged 2.5-liter inline-five was good for 296 horsepower and 295 poound-feet of torque, while bolstered but oh-so-comfortable sport seats provide true long-distance comfort. V70Rs fitted with a six-speed manual transmission feature Volvo's quirky, "spaceball" shifter.
Just 3,407 V70R wagons were built for North America between 2004–2007. Those with a manual transmission command a premium and are sure to be sought after for years to come.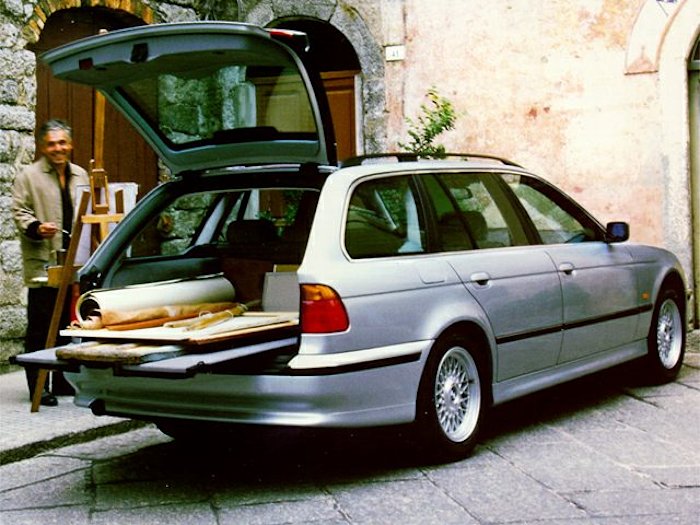 BMW E39 528i Sport Wagon (1999–2000)
If you're like us at BidGarage, when you think of the BMW 5 Series, the E39 chassis immediately comes to mind. These cars combine timeless styling with a modern driving experience and naturally-aspirated engines. The North American E39 5 Series was initially offered as a sedan, while the wagon variant hit our shores for the 1999 model year and was sold through 2003.
The 528i wagon was built for the 1999 and 2000 model years, and was offered with a five-speed manual transmission linked to its 2.8-liter inline-six. Output was a modest 190 horsepower and 207 lb-ft of torque, but smooth power delivery and the inherent balance of the E39 chassis made for an engaging drive. Combine this classic BMW powertrain with over 65 cubic-feet of cargo room and you've got yourself a fantastic do-it-all daily driver. The E39 528i was superseded by the 525i after 2000, and although the 525i can be had with a stick and comes with an updated M54 engine, it makes less power and torque.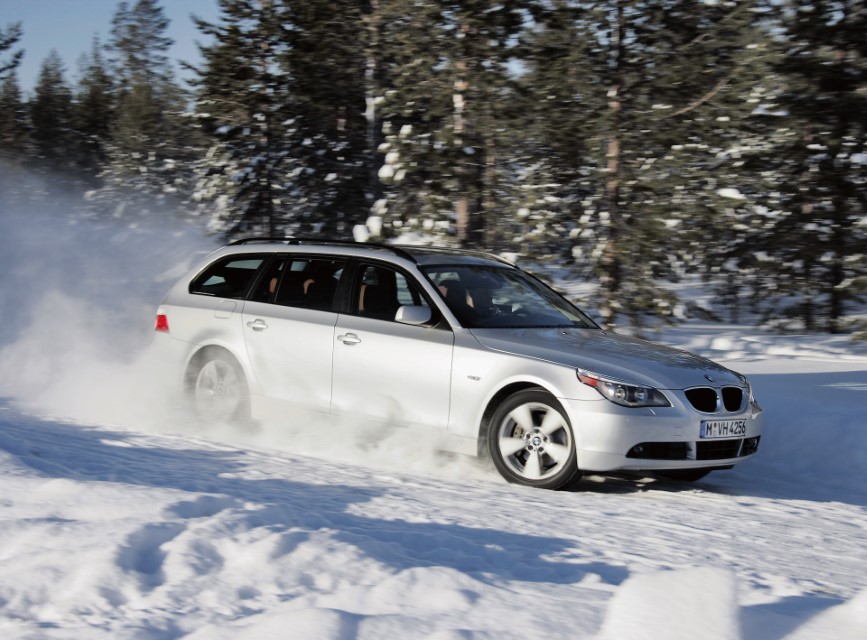 BMW E61 5 Series Sport Wagon (2004–2010)
Following the E39, the E60 took BMWs styling in a new direction, though the characteristics which have always made the 5 Series a great drive were retained.
Our favorite E60 wagon—internally dubbed the E61—is the 535i xDrive Sport Wagon, featuring a twin-turbocharged 3.0-liter inline-six with 300 horsepower and 300 pound-feet of torque. A fraction of these wagons were offered with a six-speed manual transmission and command a premium on the secondary market. And justifiably so, as the potent powerplant is connected to xDrive all-wheel drive while the high-tech cabin offers modern amenities such as a panoramic moonroof and a myriad of luxury features.
The E61's styling remains up for debate, but the comprehensive package of this highly-tunable twin-turbo three-pedal wagon (with xDrive) is undeniable. These aren't the only two BMW wagons we have our eye on, either, as the E91 3 Series could also be had with a stick.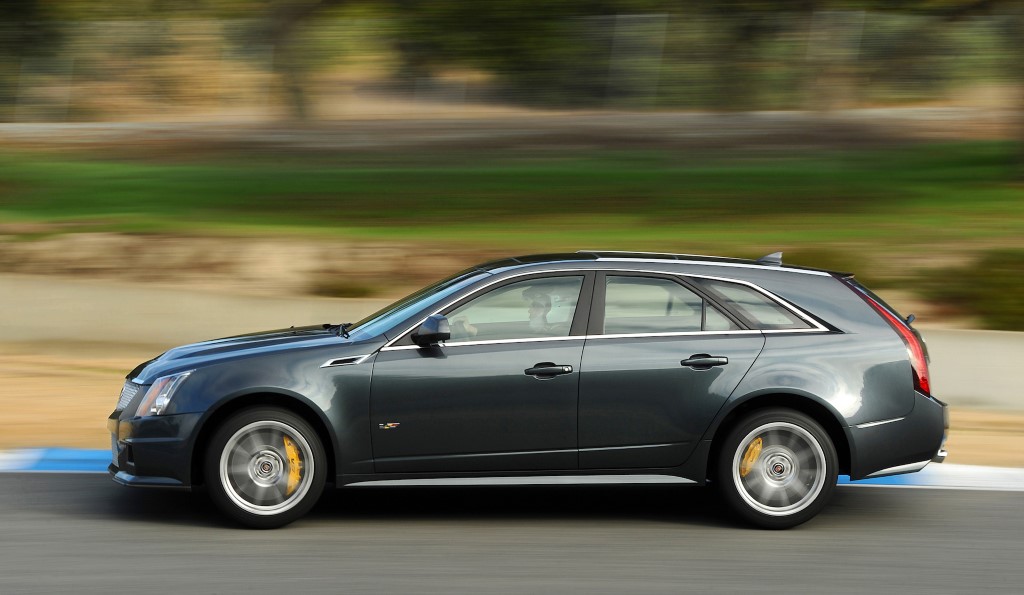 Cadillac CTS-V Wagon (2011–2014)
If the above options are too tame for you, let's talk about the bruiser of this bunch. The second-generation Cadillac CTS-V was offered as a sedan, coupe or wagon, with the latter sold in North America during the 2011–2014 model years.
Aggressive, angular bodywork is laid over a sorted chassis with magnetorheological ride control, while four-wheel Brembo brakes scrub speed as needed. And needed they will be, as the supercharged 6.2-liter V8 sends 556 horsepower and 551 pound-feet of torque exclusively to the rear wheels. An automatic transmission was offered, but the clear winner here is the available Tremec TR6060 six-speed manual.
With zero to 60 mph vanquished in approximately four seconds flat, the CTS-V wagon remains one of the most formidable wagons offered. We see three-pedal examples commanding a significant premium today, and wouldn't be surprised if values continue to climb as the segment and manual transmissions in general both dwindle.
Photos via the respective automakers.
Powered by Froala Editor