To put it simply, a sleeper is a car that harbors much more performance thank its exterior appearance would lead you to believe, and we absolutely adore these special machines. Sleepers provide all of the go of a performance car without all of the show. These machines are perfect for enthusiasts who like to fly under the radar or embarrass shouty performance cars with a dose of unexpected power. Since sleepers don't have a distinct exterior, many of them are either forgotten or missed by anyone ranging from from the general public to the fellow car enthusiast you just gapped. That's why we created our list of top sleepers you should know about.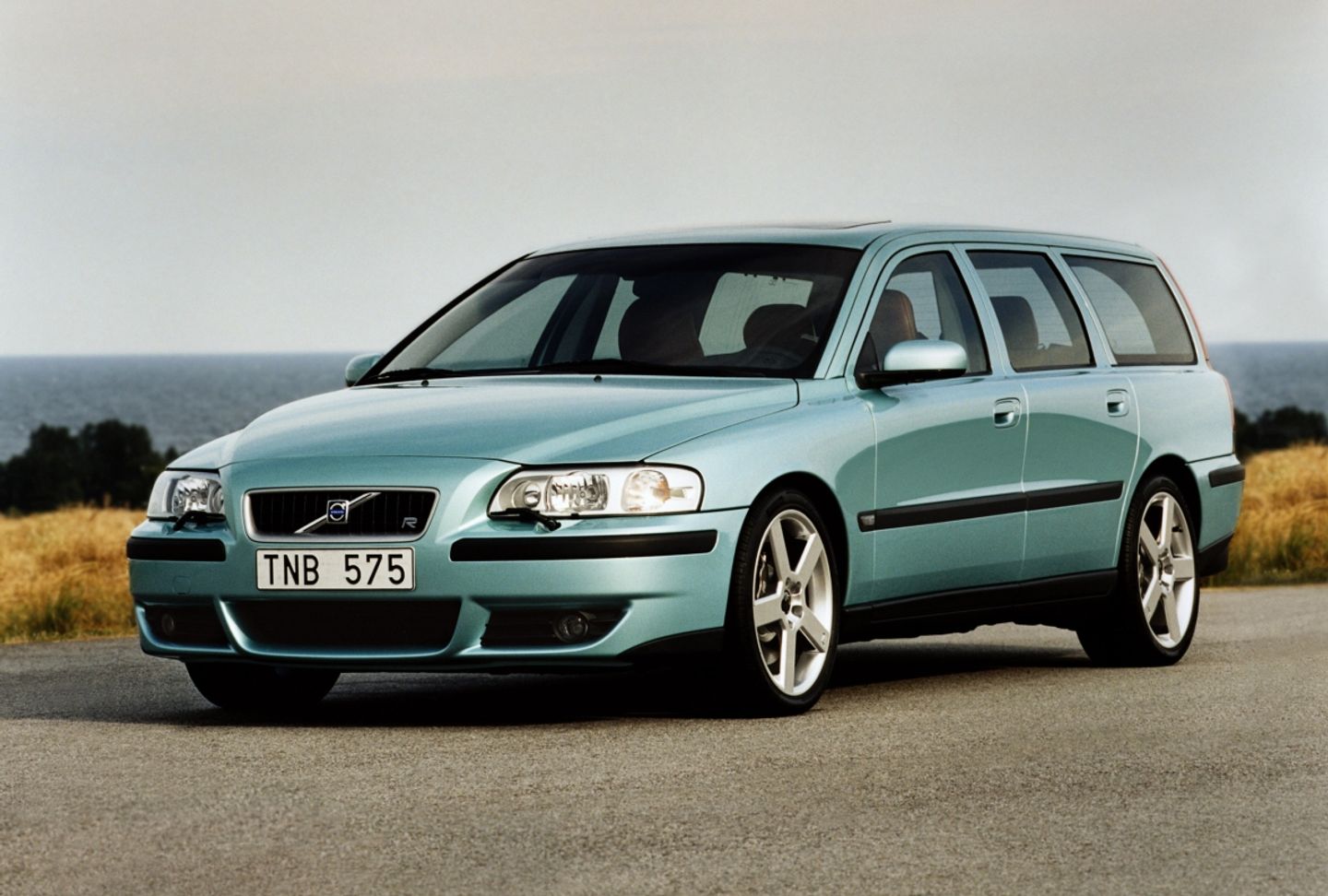 Volvo V70R
Let's start things off right with a high-performance Swedish station wagon powered by a turbocharged 2.5-liter inline-five engine mated to a six-speed manual transmission. Enter the Volvo V70R a sleeper wagon you need in your life. On the outside, the V70R offers barely any indication that it possesses a 300-horsepower engine under the hood putting power to the pavement with an all-wheel-drive system. This potent drivetrain meant many magazines claimed a 0 to 60 time of six seconds when new. The V70R even offers an adjustable suspension system that had three settings ranging from comfort to sport. Although it was meant to take on cars like the E46 M3, it never quite caught on, but Volvo still created a sleeper icon that is highly collectible in today's market, thanks in no small part to its station wagon utility.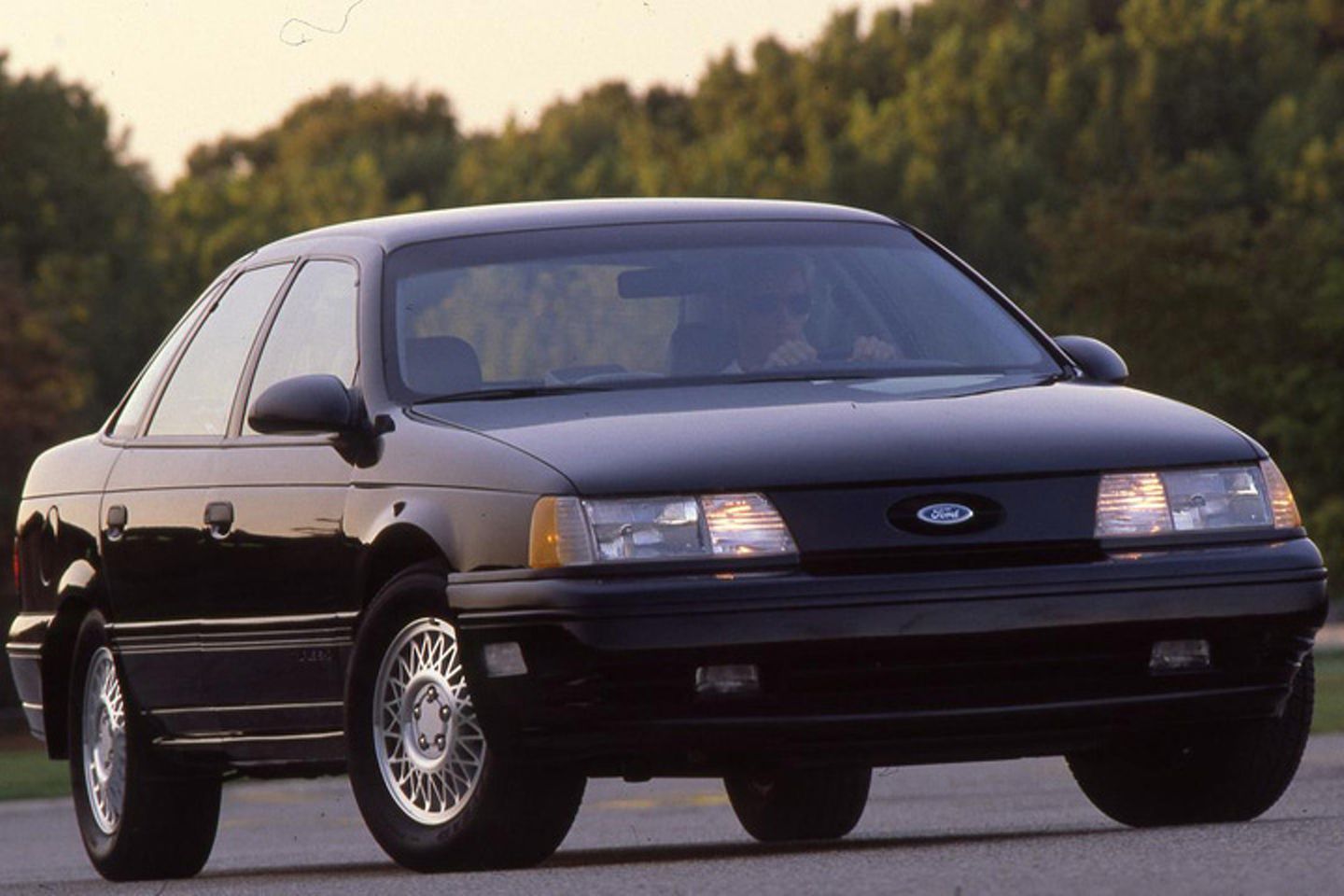 Ford Taurus SHO (First Generation)
The current generation turbo, AWD Ford Taurus SHO is regarded by many to be a sleeper, and although it's an impressive machine, it is no match for the iconic first-generation SHO back in its day. When the original Ford Taurus SHO hit the scene, it was quietly one of Ford's highest-performing vehicles, troubling the contemporary Mustang Cobra. The SHO's secret was a high-revving 3.0-liter V6 co-developed between Ford and Yamaha, the latter of whom handled the twin-cam cylinder heads. The SHO's impressive top-end pull made it a legend at high-speed highway runs and remains one of Ford's best-kept secrets. With a 0 to 60 time of 6.6 seconds in the early 1990s, the Taurus SHO was an unlikely performance icon.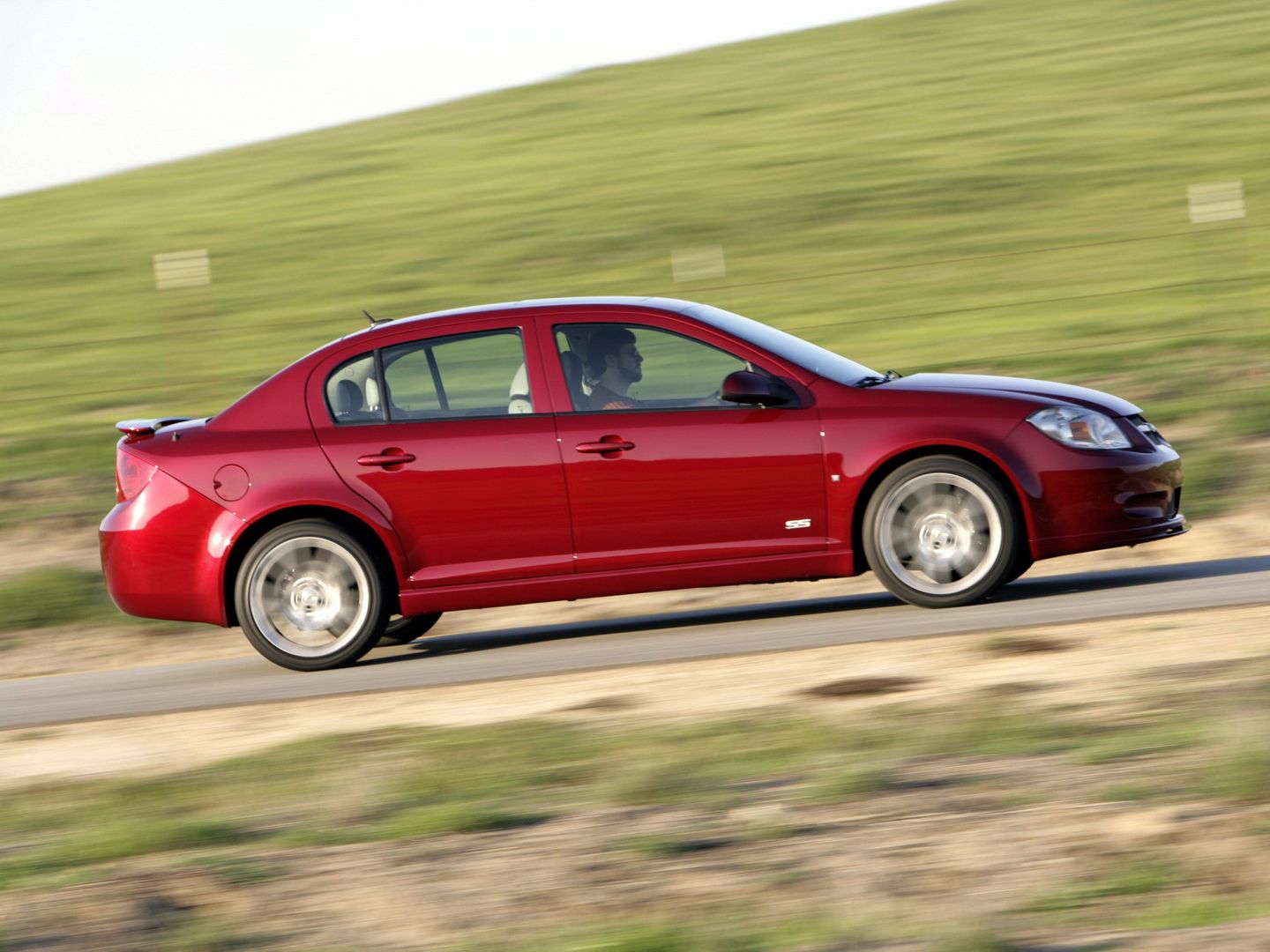 Chevrolet Cobalt SS
The Cobalt SS of the late 2000s was a cheap speed legend. First, the Cobalt SS used a supercharged 2.0-liter inline-four cylinder engine which offered a respectable 205 horsepower. This engine was eventually replaced with a turbocharged unit that offered an upgraded 260 horsepower. This performance was good enough to claim the title for the fastest front-wheel-drive car at the Nürburgring with a time of 8 minutes and 22 seconds in its day. Many may remember the Cobalt SS Coupe that boasted a very un-sleeper-like massive rear wing, but that's not the SS we're interested in. For the last two years of Cobalt SS production. from 2009 to 2010. Chevy offered an SS sedan with the same drivetrain but in a virtually stock sedan body. With plenty of Cobalt sedans on the road, a four-door SS sedan can easily blend in with the base-model crowd while hiding its high performance potential.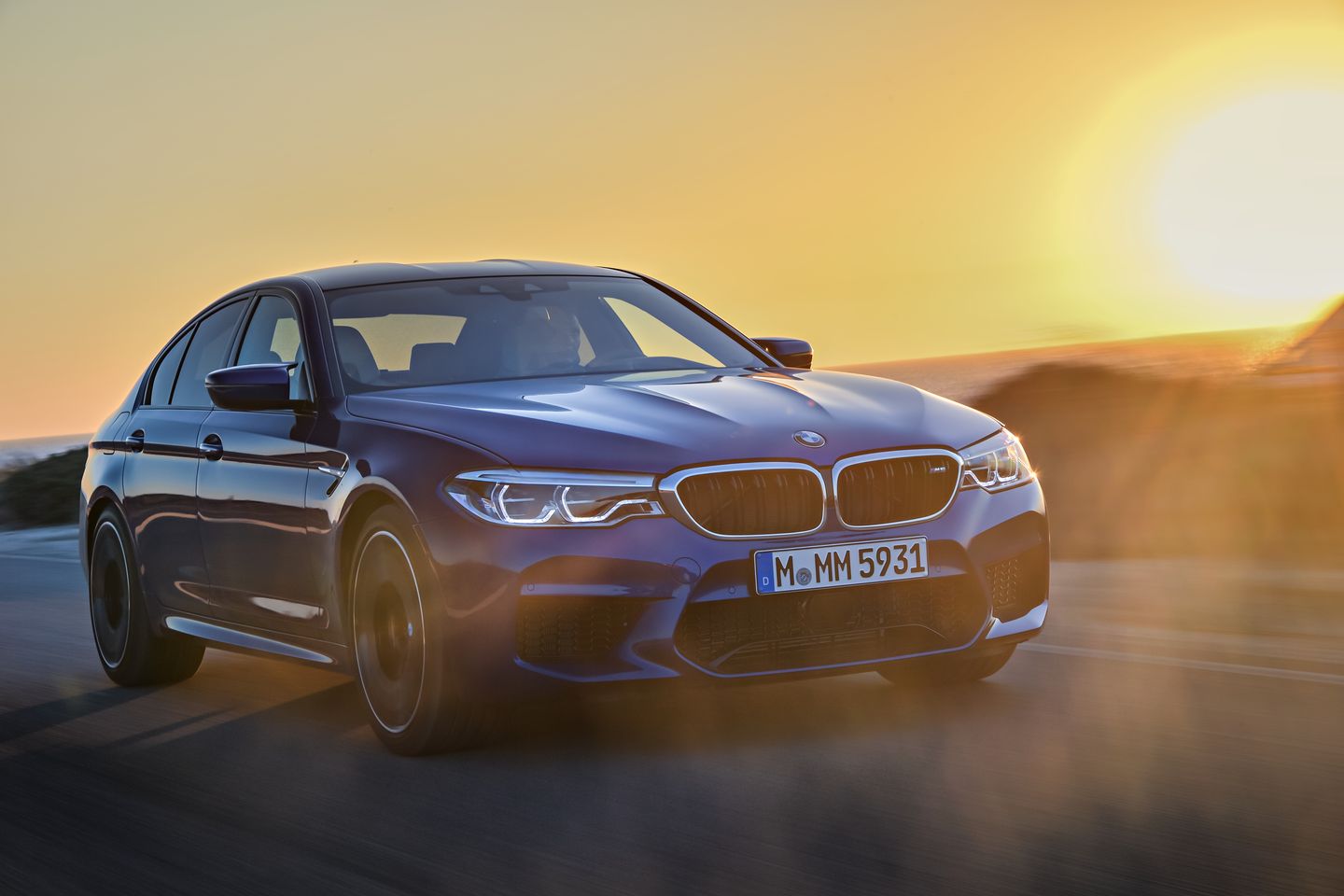 BMW M5 (F90)
The F90 BMW M5 is capable of a zero-to-60 run in just 2.8 seconds and a quarter-mile of 10.8 seconds at 129 mph. These numbers are impressive for a supercar, but truly sensational for a large German sedan shod with leather and heated and cooled seating that can also massage you. As a car enthusiast, you probably how to spot a modern M car, but to most people, they see just another four-door BMW. Enable launch control, however, or make use of the M xDrive's rear-wheel drive mode, and impressions will change faster than the rear tires can find traction.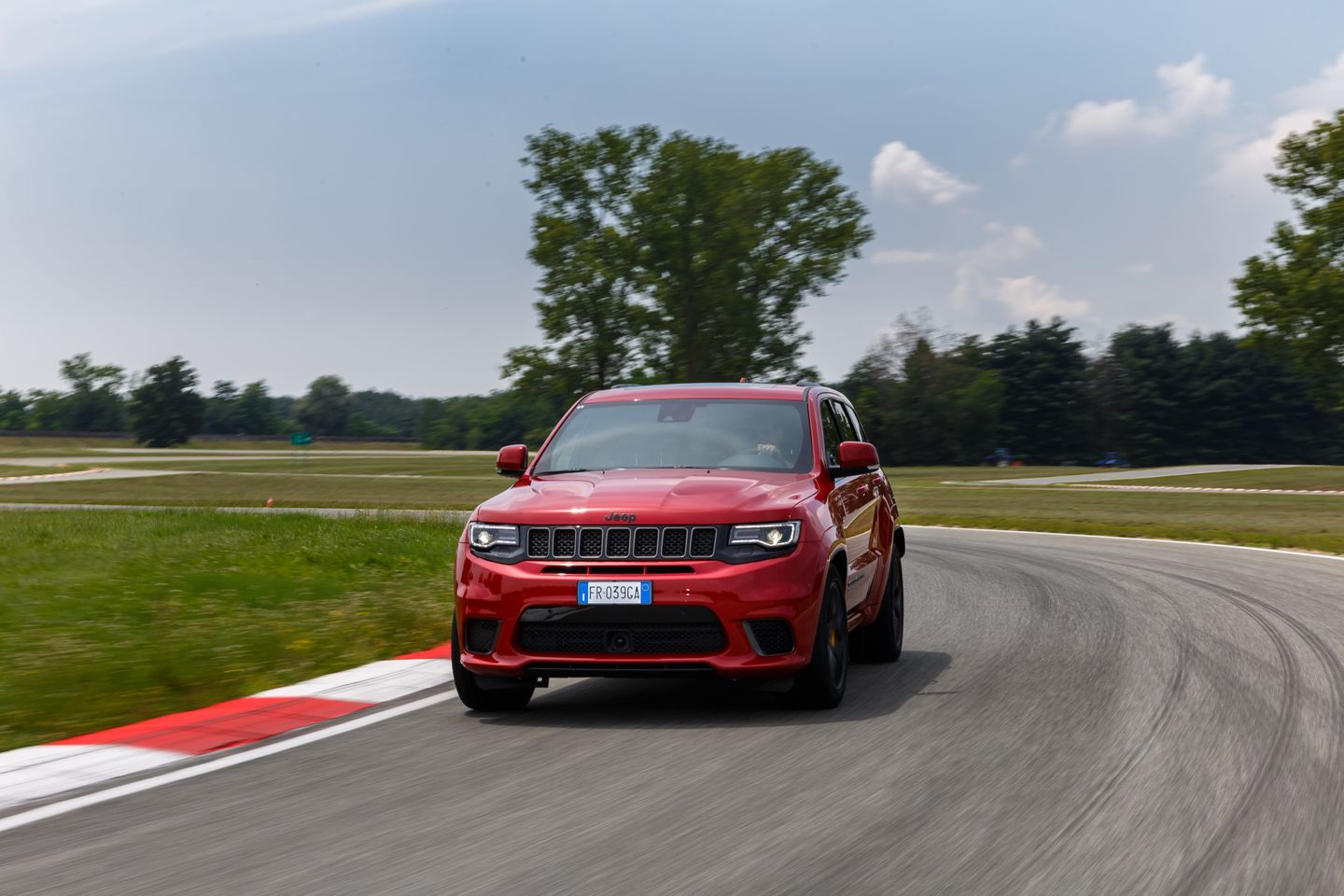 Jeep Grand Cherokee Trackhawk
The Jeep Grand Cherokee Trackhawk looks far too normal for an SUV with a 700-horsepower V8 nestled under its slightly reworked hood. If the Trackhawk didn't have such a glorious stock exhaust note, this SUV would be virtually invisible to the general public. The supercharged Grand Cherokee Track Hawk has the same engine from Dodge's Hellcats, but adds in the benefits of all-wheel-drive to control all of the massive lump of American horsepower and results in a 3.5-second zero-to-60 acceleration time—in a Jeep!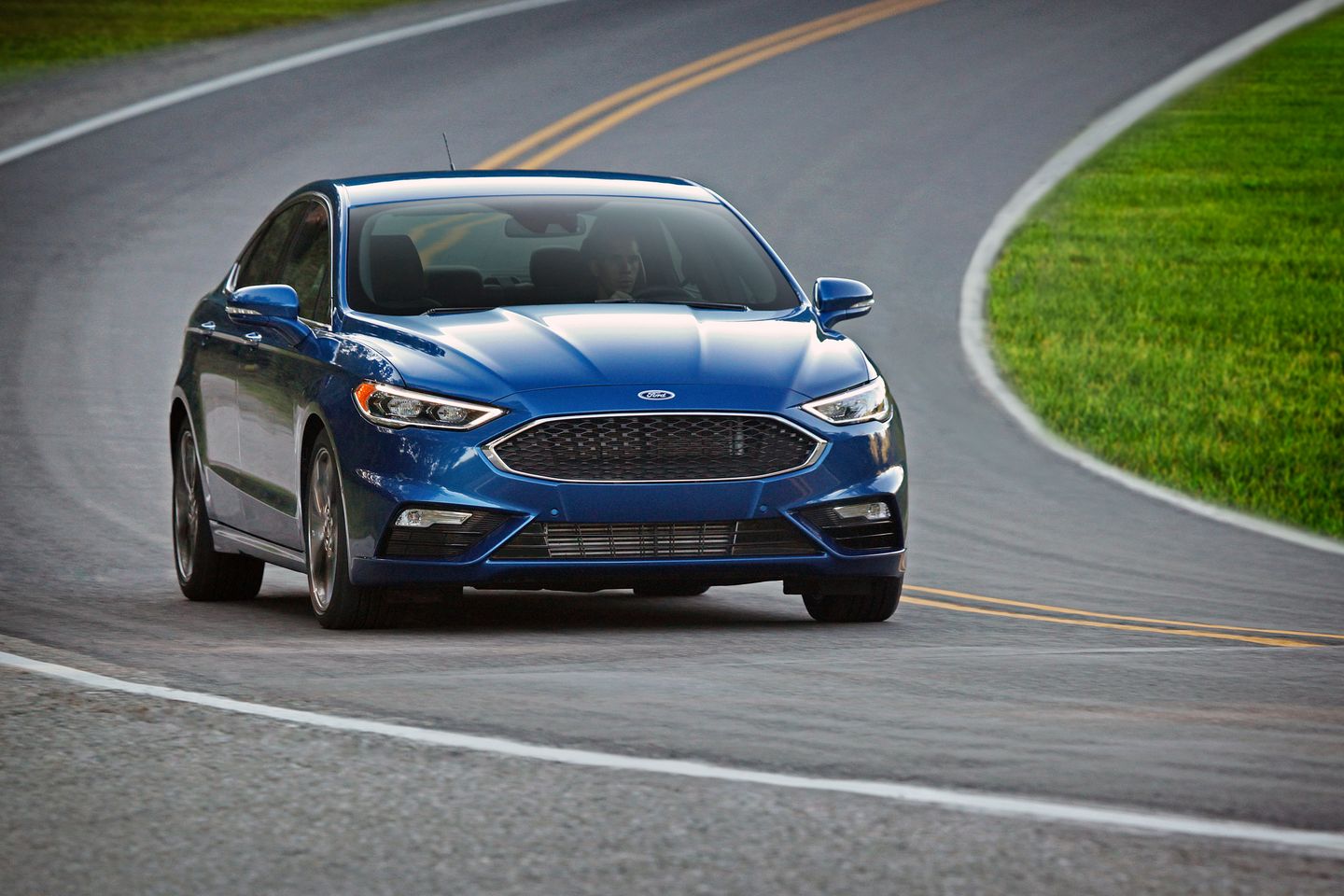 Ford Fusion Sport (2.7-liter EcoBoost V6)
One relatively unknown sleeper is the modern Ford Fusion Sport. This forgotten performance sedan uses a similar twin-turbo 2.7-liter V6 engine from the base F-150 which produces a respectable 325 horsepower and 380 pound-feet of torque. This is good for a zero-to-60 time of 5.1 seconds thanks to a standard all-wheel-drive system and adaptive suspension. On the outside, the Fusion Sport is barely distinguishable from conventional Fusion lineup, making it the perfect sleeper version of what Ford advertises as a, "fuel-efficient mid-size sedan."
Sleepers may not always grab the same headlines they deserve but their ambiguity adds to the charm of these special cars. For the enthusiast looking for a more reserved way to express their automotive passion, there's nothing better than something you can drive unabashedly every day, and many of the sleepers we've named here fill that role perfectly.
Photos via BMW AG, Fiat Chrysler, Ford Motor Company, General Motors, Volvo.
Powered by Froala Editor