In today's rapidly-evolving collector car market, it can be difficult to keep pace with values for some of our favorite vintage machines. Take for example the Pontiac Firebird, produced across four distinct generations over five decades. With more than 2,000,000 made between 1967 and 2002, there are still many survivors around to enjoy today.
So, let's take a closer look at Pontiac's pony and figure out exactly how much a Firebird is worth using examples from each generation.
First-Generation Pontiac Firebird 1967–1969
The first-generation Pontiac Firebird was somewhat of a consolation prize for the division, as GM killed off their prototype Banshee sports car in order to protect Chevy Corvette sales. GM management allowed Pontiac to build a muscle car based on Chevrolet's Camaro instead, giving the brand access to the burgeoning pony car segment pioneered by the first-generation Ford Mustang just a few years earlier. The resulting vehicle had similar lines to the Camaro, but with distinct styling cues like a one-piece grille/front bumper and segmented taillights similar to those seen on Pontiac's muscle machine, the original GTO.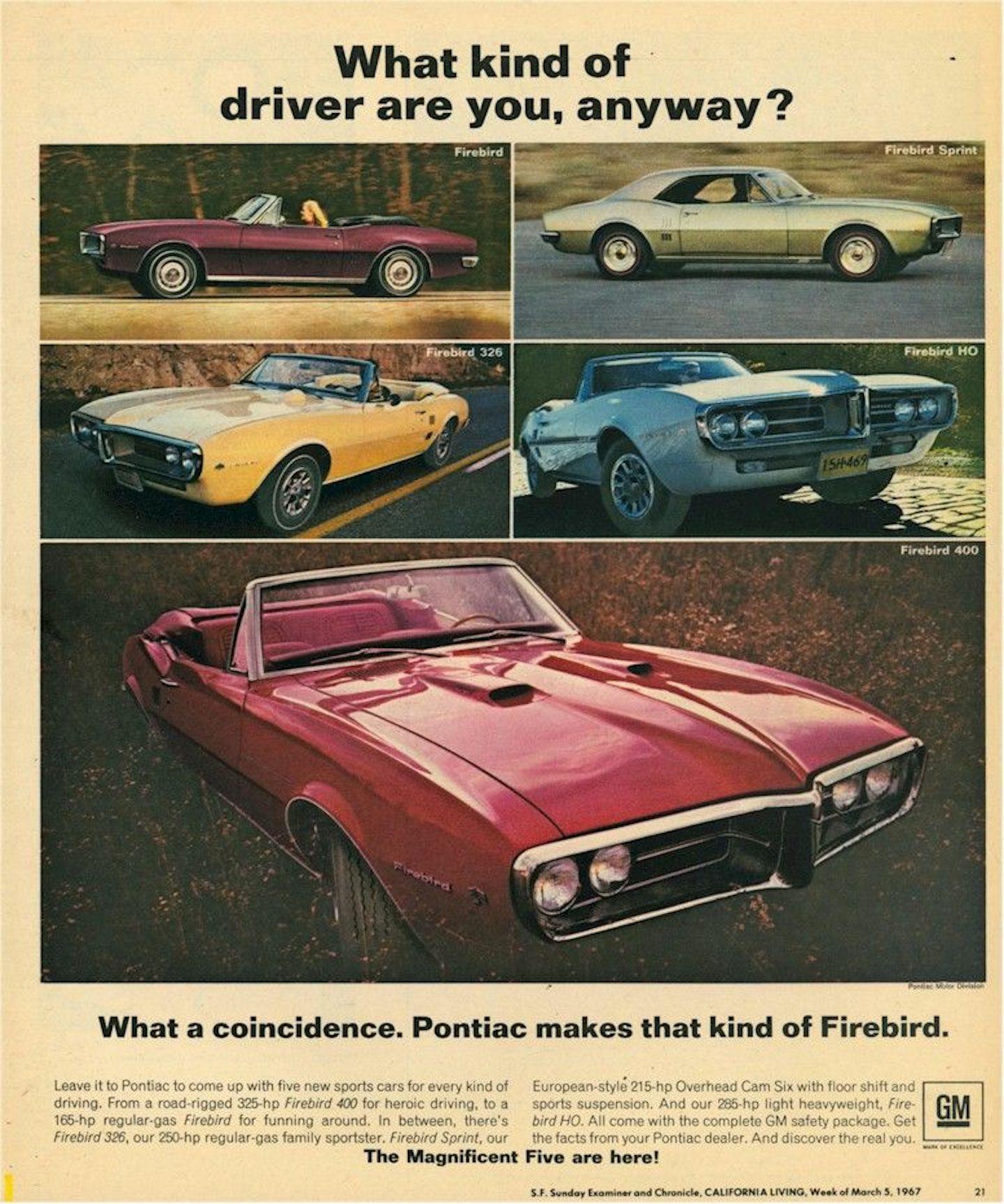 During its brief run, the first-generation Pontiac Firebird offered numerous engine options, from a base 165-horse straight-six through a wide array of V8s, including small block and big block options producing anywhere from 250 to 325 horsepower. The birth of the Trans Am was marked with a handling package by the same name, referencing contemporary Trans Am racing—some of the most spectacular of any era, niche, or region.
So, what's a first-generation Pontiac Firebird worth? Well, like most cars, it all comes down to condition. For starters, the average 2020 auction sale price of a first-generation Pontiac Firebird is $23,460. Further breaking that figure down, a "fair" condition example will likely run anywhere from $3,500 to $17,000. Cars in "good" condition trade hands for anywhere between $17,000 and $22,000, while cars in "excellent" condition demand anything from there to the moon.
Second-Generation Pontiac Firebird 1970–1981
The 1970 Pontiac Firebird hit dealerships in February of that year, following numerous production delays. This gen of Firebird ditched the convertible option and was only offered as a coupe. The Firebird really came into its own during this second generation and saw numerous special editions that became icons all their own.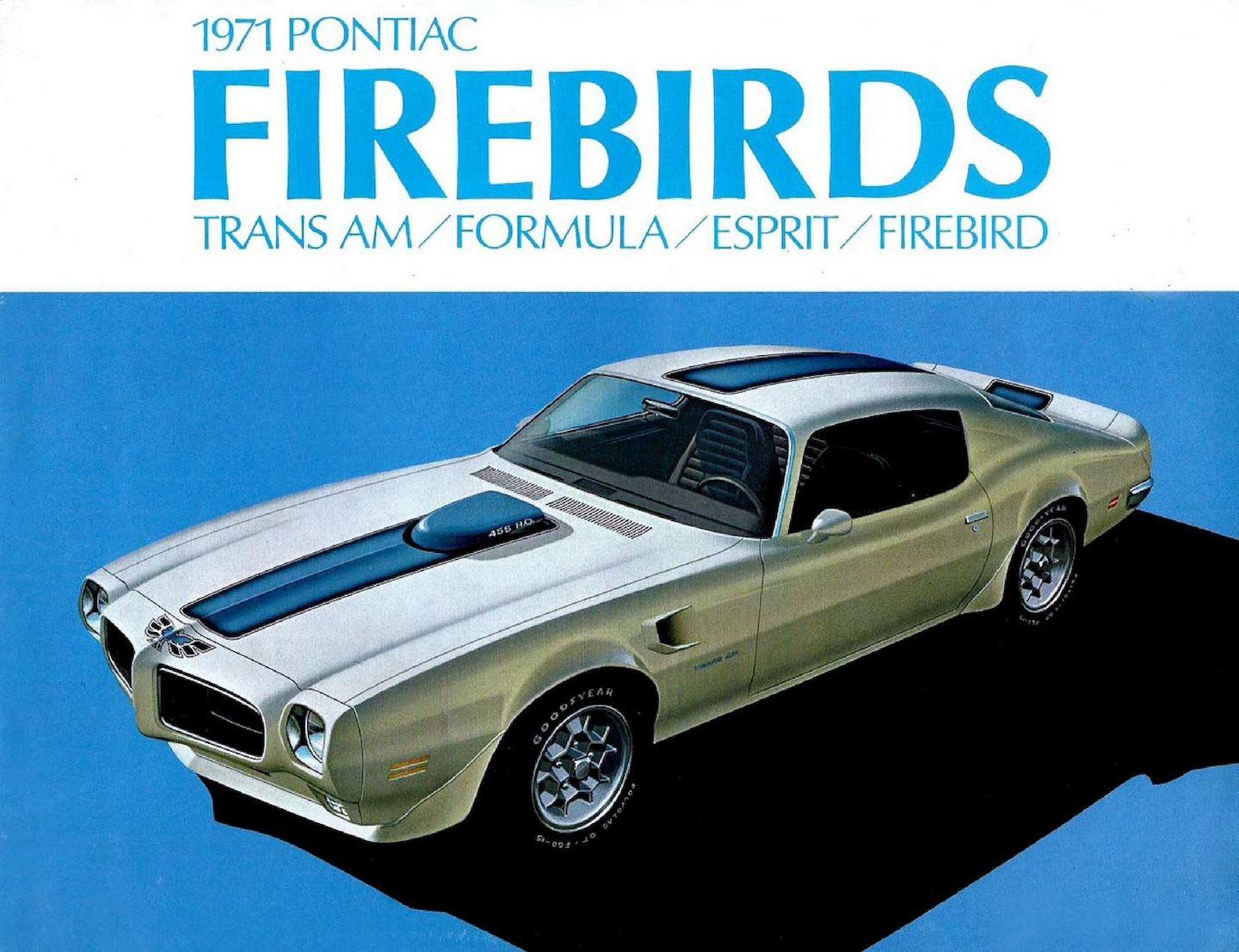 Over the life of the second-generation Firebird, Pontiac offered over 14 different engine options, pulling some of the best and worst engines GM had to offer at the time. This list included numerous iterations of 400 ci (6.6-liter) V8s, the legendary 455 ci (7.5-liter), and then in the early 1980s, a turbocharged 301.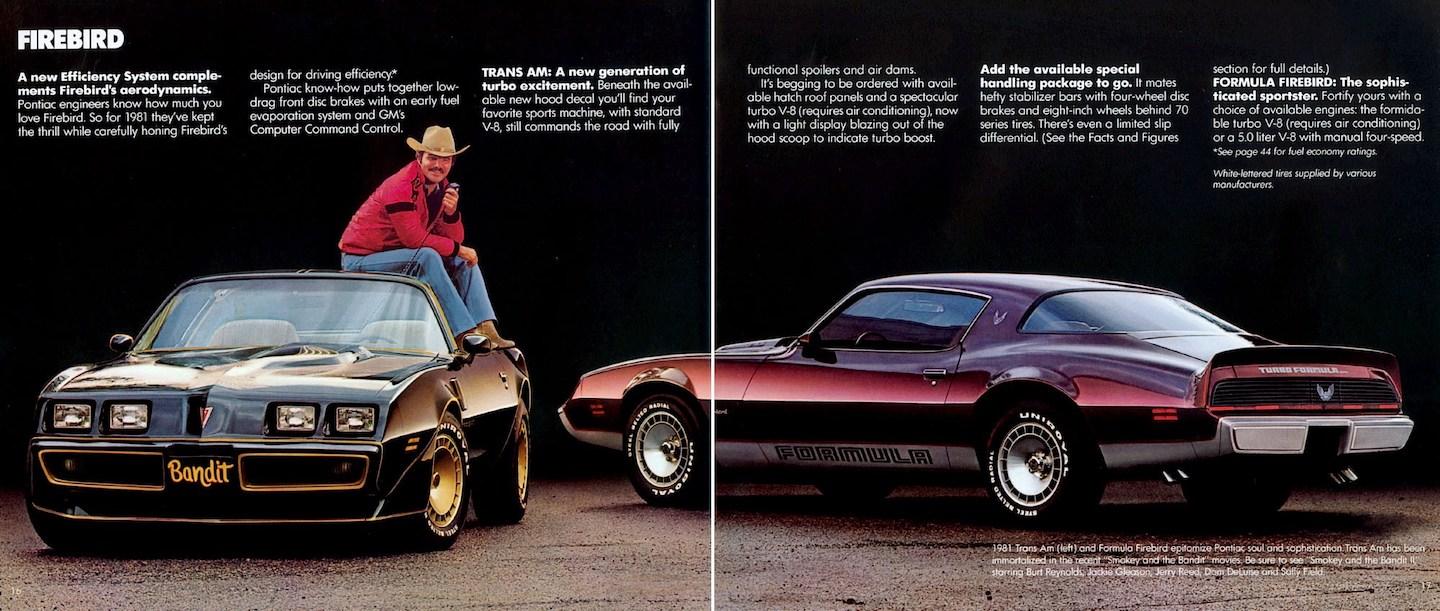 When it comes to valuation, the second-generation Firebird varies greatly depending on model year, engine, trim, and other options, not to mention condition—always the primary factor. A top-notch 455 Super Duty Formula might top $150,000, though more run-of-the-mill early '70s examples catch from $50,000 to $90,000 in outstanding restored or highly-original condition. Late '70s to early '80s cars command somewhat less, though interest in these Smokey and the Bandit-era cars is rising quickly as of late, and bargains may soon dry up.
Third-Generation Pontiac Firebird 1982–1992
The third-generation Firebird was nearly smothered by a call for greater fuel economy and lower emissions. At the time, car manufacturers still had a long way to go when it came to creating clean horsepower efficiently, which meant many—if not most—performance nameplates were shadows of their former selves with low horsepower, slow-responding, smog-choked powerplants.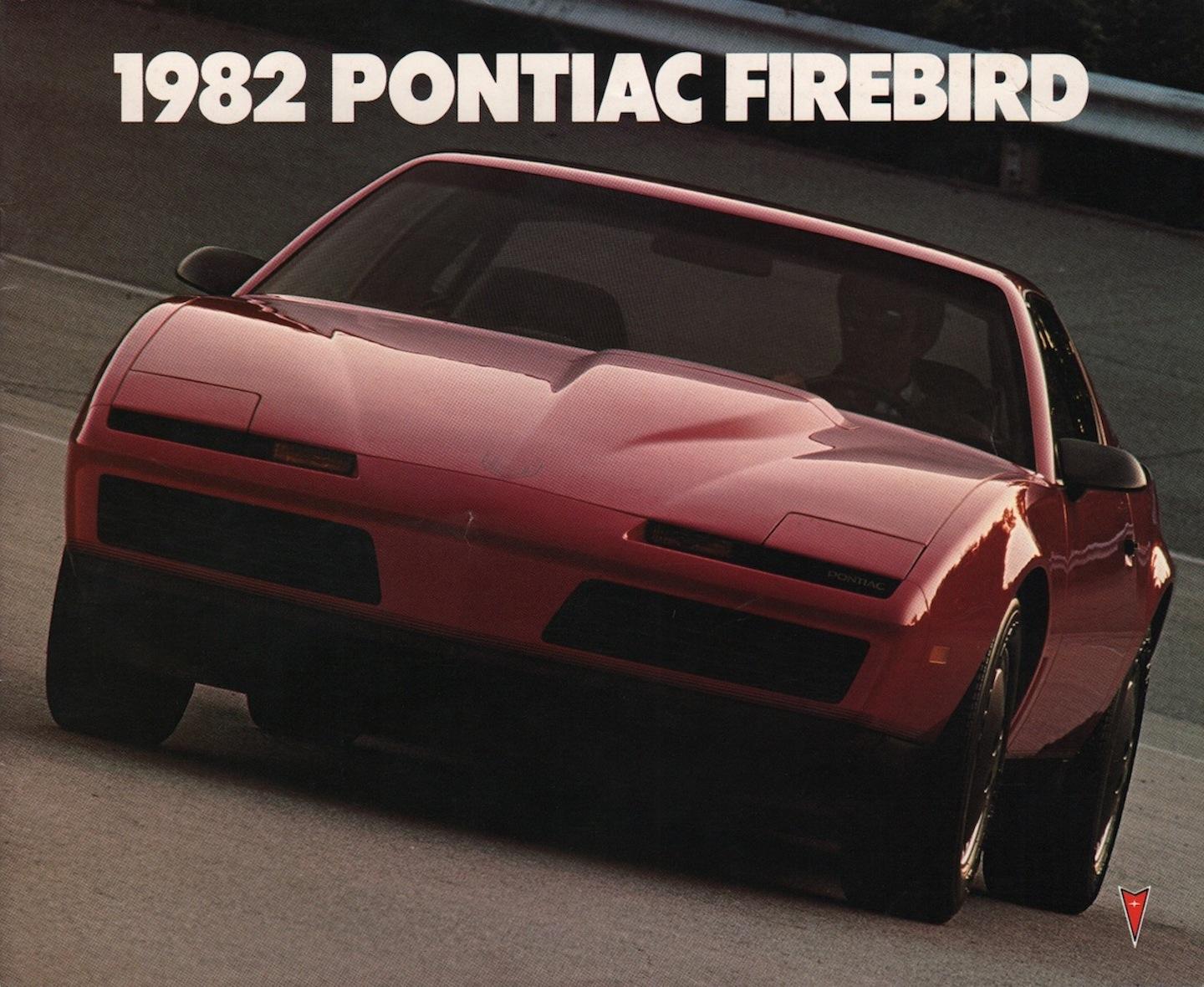 In 1982, Pontiac released the weakest Firebird ever, shackling the once-proud pony car with a coarse, unpleasant, 90-horsepower 2.5-liter four; this engine is known as the Irone Duke, and you hear one every time one of those old mail trucks (Grumman LLV) idles down your block. Gone were the days of big-cube burnouts, replaced with 85-mph speedometers and weak-kneed economy car motors.
Pontiac did their best to keep the Firebird interesting during these dark times, and focused on improving handling. The marque also employed weight reduction to improve performance, and the third-generation Firebird dropped close to 500 pounds compared with its predessor. Other advancements such as fuel injection began to show up in third-generation Firebird spec sheets, though its promise would not be fully exploited until the advent of the fourth-generation Firebird in '93.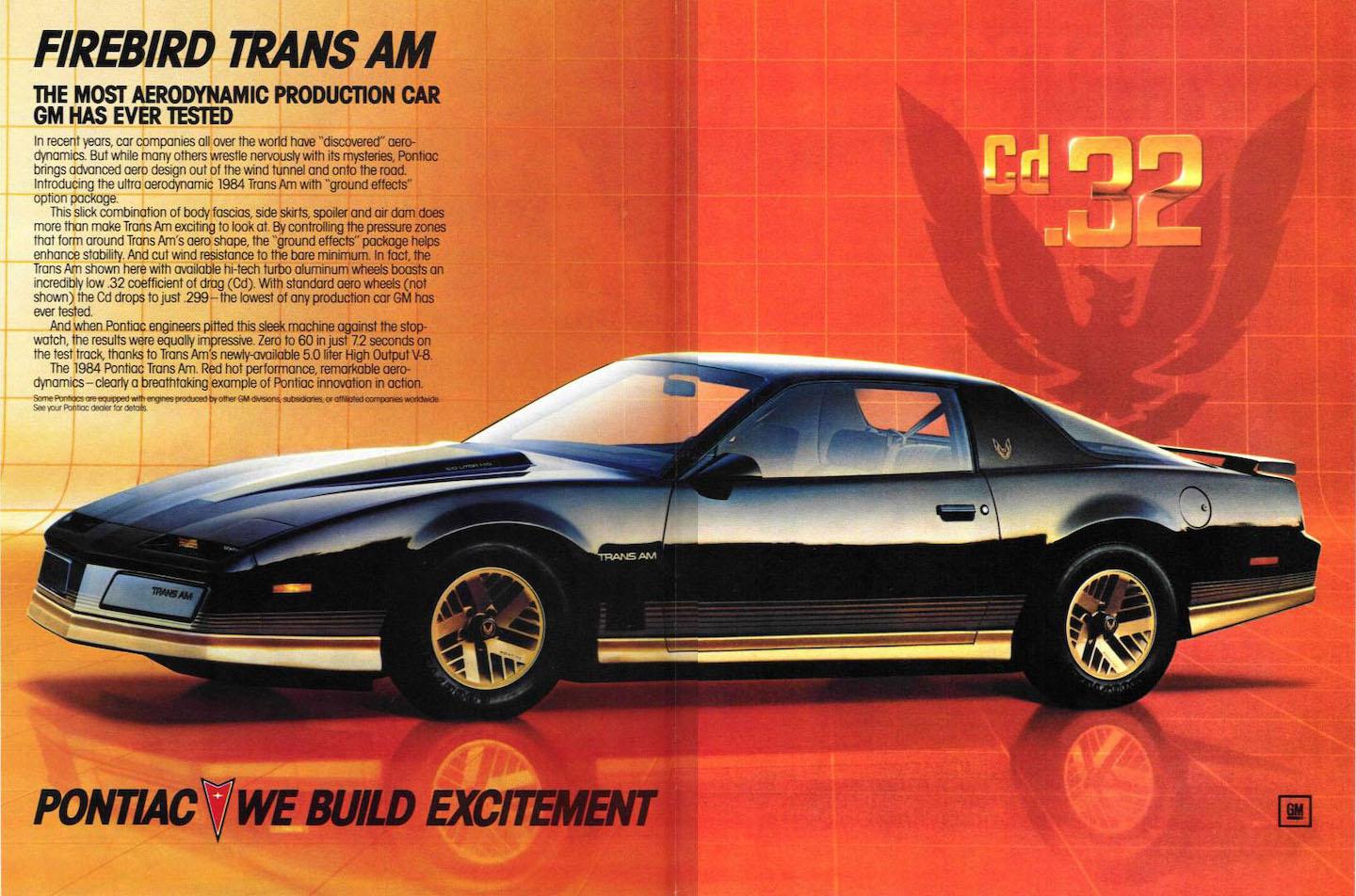 With all that said, what is a third-generation Pontiac Firebird worth? Due to generally lower performance of third-generation cars, values are not nearly as high as with second and first-generation examples, though all things '80s and '90s are quickly rising in profile. Right now, the median sale price of a third-generation Firebird is just under $10,000.
Fourth-Generation Pontiac Firebird 1993–2002
The fourth-generation Pontiac Firebird was a complete refresh from the previous generation, and only retained part of the old car's rear end. After decades of development in the areas of smog controls and fuel injection, real horsepower was finally back on the table.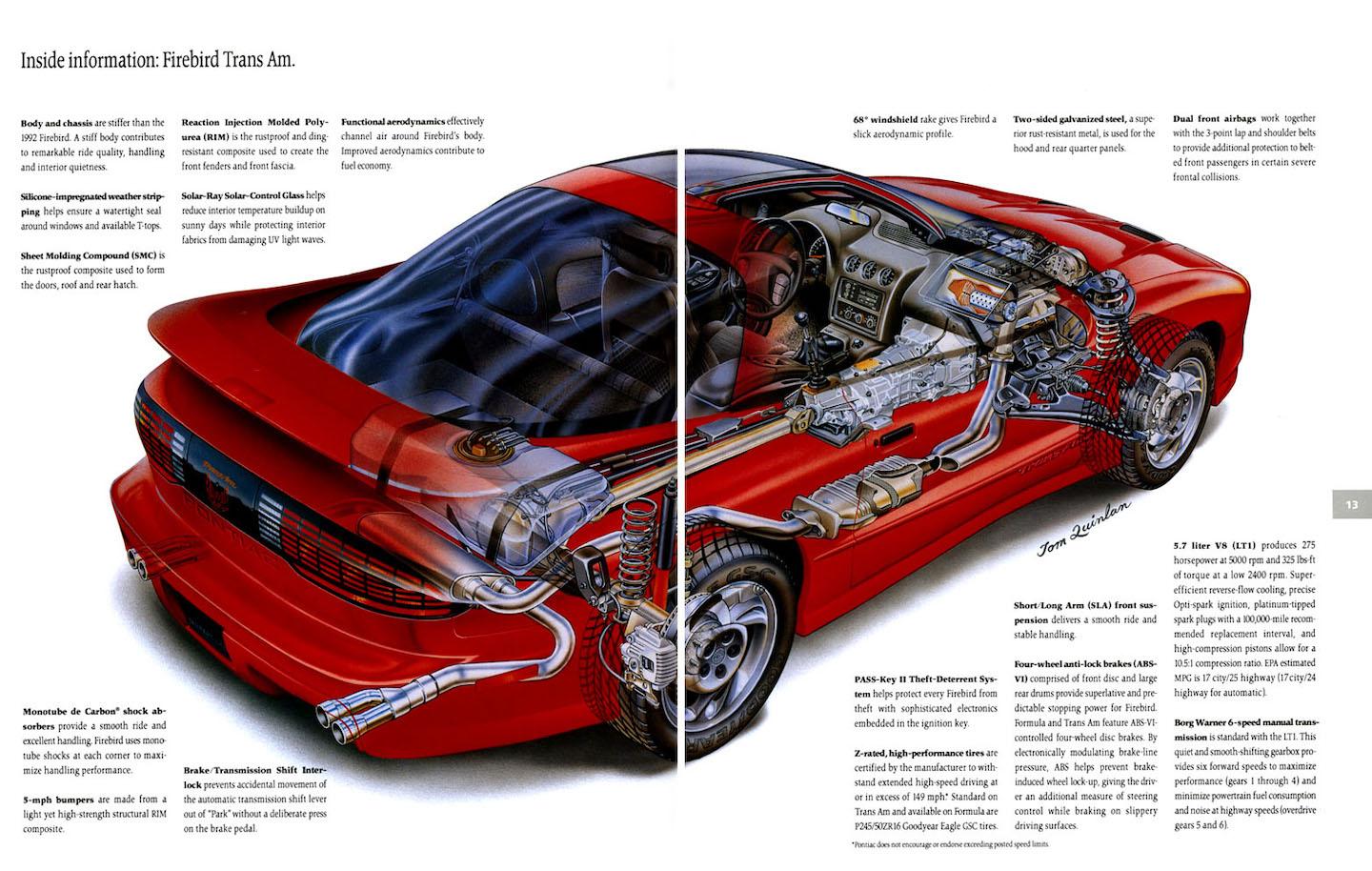 The base Firebird used a 3.8-liter V6 producing 200 horsepower, while performance versions utilized a 5.7-liter V8 churning out around 300 horsepower depending on the year. In the early 1990s, the Firebird used the LT1 V8, nearly identical to the unit used in Corvettes, with the exception of a more restrictive intake to reduce horsepower and competition to the Corvette. As time went on, the famous LS1 was introduced in the late 1990s and was the Firebird's sole V8 until production ended in 2002.
Currently, this final, fourth-generation Firebird sits close to what must be the bottom of its value curve, though as mentioned above in reference to the third-gen car, all things 1990s are hot and getting hotter. Additionally, nostalgia for so-called "orphan brands" is at an all-time high.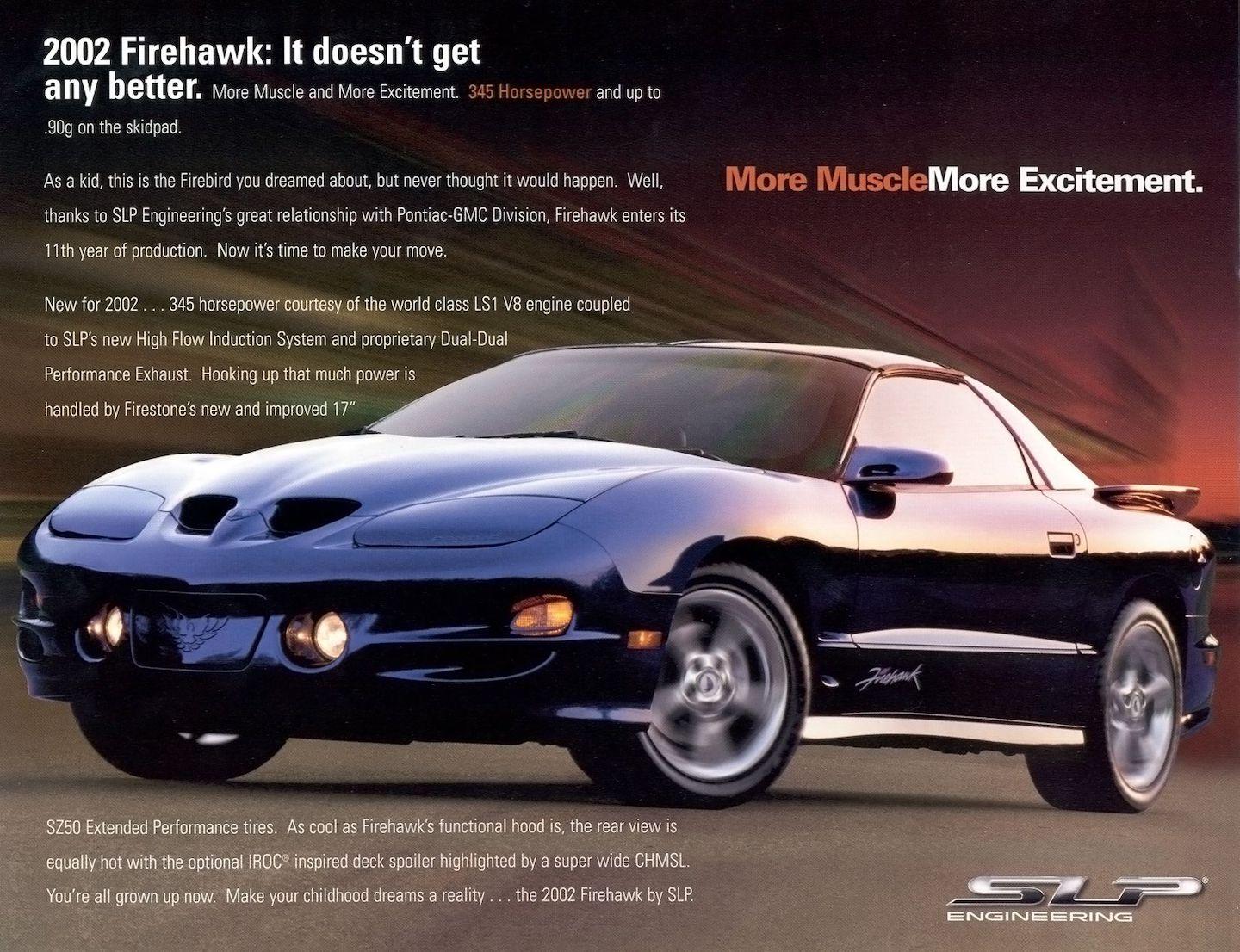 So what is a fourth-generation Firebird worth? Well, values peak at around $50,000 for rare Firehawk or WS6 performance models in extraordinarily well-preserved condition. Otherwise, expect to spend in the low teens for a perfect example, and under $10,000 for a car in good driver condition—V6s fetch far less, but that's missing the point, isn't it?