Going by model years, it's been no less than a quarter-century since factory-fresh Broncos were last seen on Ford dealer lots, and we couldn't be more excited about the soon-to-be-released 2021 sixth-gen. With killer retro-themed looks harking back to the timeless 1965 original, and outstanding tech like auto-disconnect sway bars, Dana axles, and locking diffs, it's bound to be a success both on and off the trail.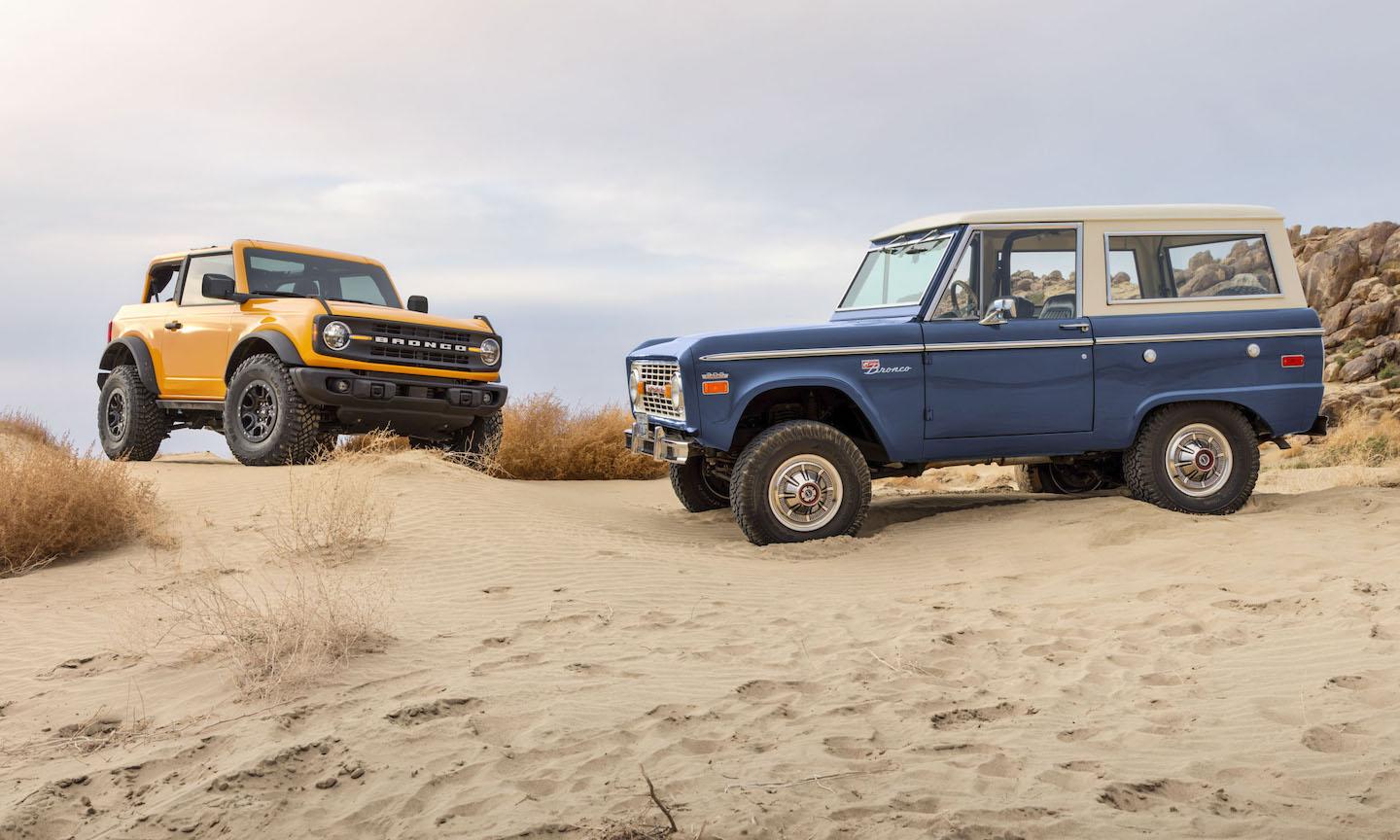 While all the excitement surrounding the new Bronco likely spells great news for Ford, it also serves to draw new eyes to the first five generations—naturally, this begs the question "What is a Ford Bronco worth?" Let's dive right in and take a closer look.
First-Generation Ford Bronco 1966 – 1977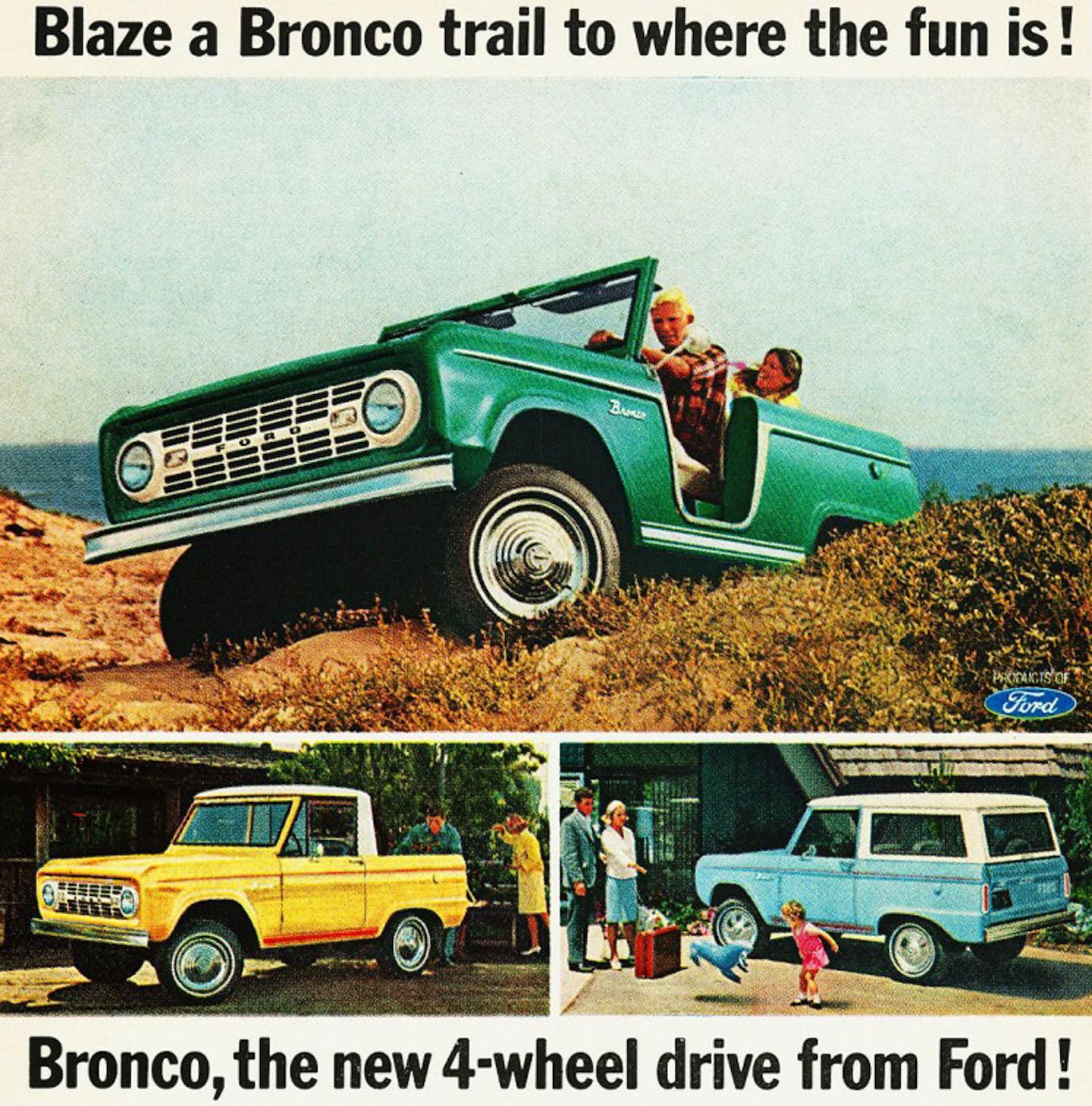 The original Ford Bronco debuted in 1965 as a direct competitor to the groundbreaking International Harvester Scout, and both were among the very first production SUVs. Always quick to capitalize on a new trend, Ford had a real hot streak in the mid-60s, a time when new Mustangs and first-generation Broncos flew out of showrooms faster than they could be built. Three basic styles of first-generation Ford Bronco were offered, including a hardtop "wagon," open-topped roadster, and a short-lived pickup version with a bulkhead between front seats and small rear payload area. All have their followings, though wagons, with their contrasting hardtops, are most recognizable as originators of Bronc' DNA thanks to the new sixth-gen model's obvious styling homages. Over the years, first-generation Broncos derived power from a couple of straight-sixes and a pair of V8s, including 170ci, 200ci, 289ci, and 302ci options. Transmissions had three gears, regardless of whether buyers specced a manual or automatic—additionally, both were shifted on the steering column. That floor-mounted T-handle lever? It operated a standard Dana 20 shift-on-the-fly transfer case.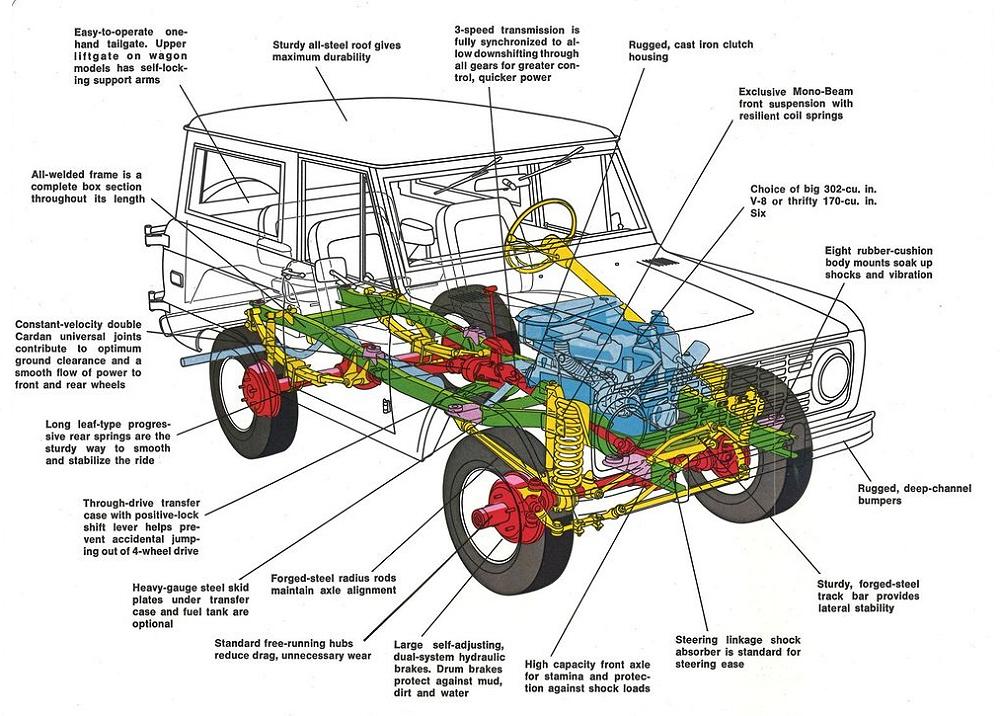 So, what's a First-generation Ford Bronco worth? According to the team at Hagerty, a concours-quality example can be worth a smidge over $100,000, while slightly-less-pristine-but-still-very-nice "excellent" trucks can fetch up to $70,000. Moving down the line, "good" condition rigs frequently trade for roughly $46,000, while "fair" examples (expect a lot of cut fenders and other modifications at this end) will likely cost you between $10,000–$25,000.
Second-Generation Ford Bronco 1978 – 1979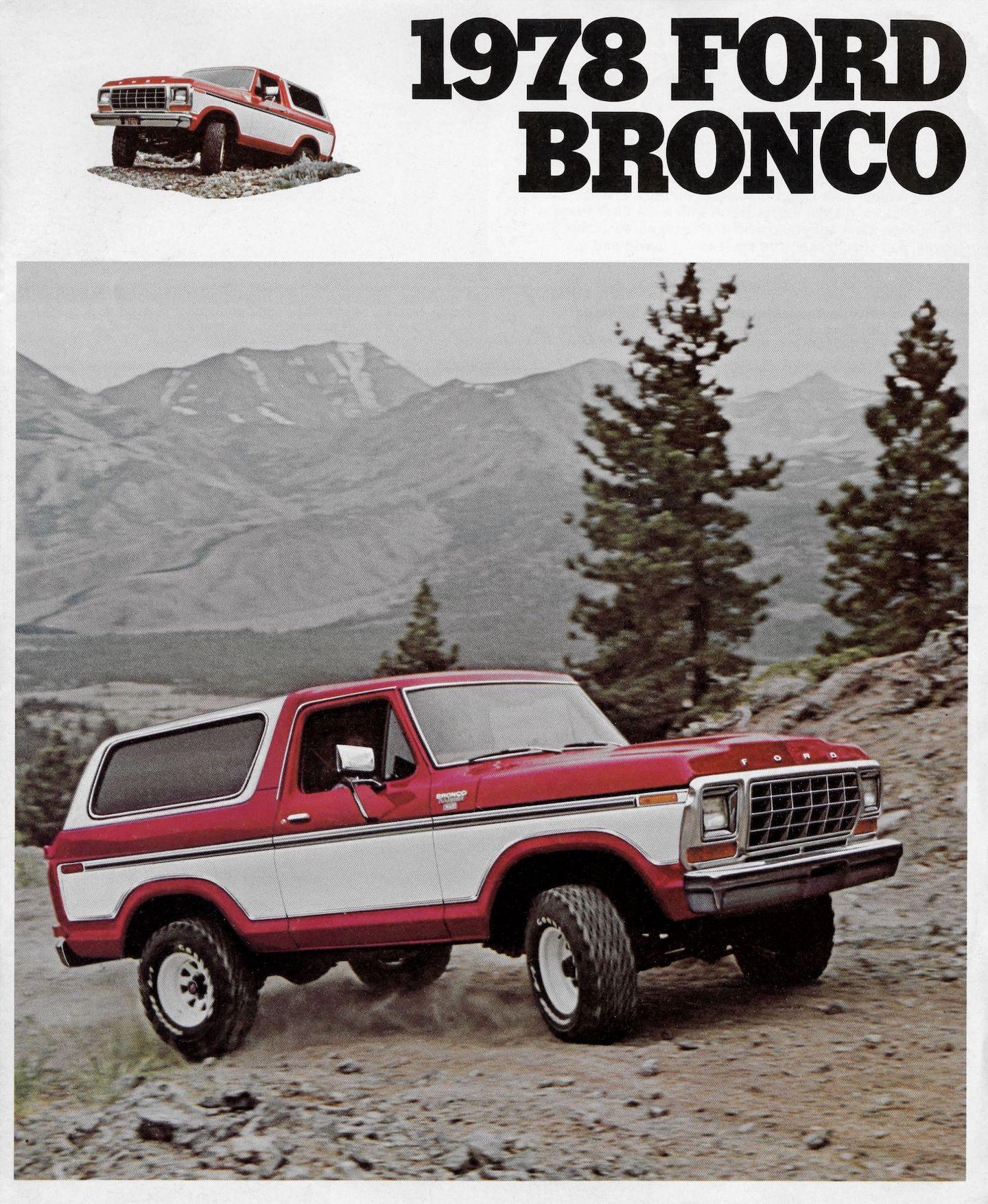 Though it lasted only two brief model years from 1978 to '79, Ford's second-generation Bronco remains one of the most sought-after built during the historic nameplate's existence. Whereas its predecessor utilized a purpose-built, Bronco-only chassis, the second-generation Ford Bronco was the first to share a platform with FoMoCo's ever-popular F-Series pickups. Benefits included reduced development and production costs, though it also meant a significantly larger vehicle. Factory second-generation Ford Bronco engine choices included 351ci and 400ci V8s, both of which provide a nice rumble and usable torque, even bone-stock—fortunately, both units benefit from a healthy aftermarket for those who might like a bit of added oomph as well.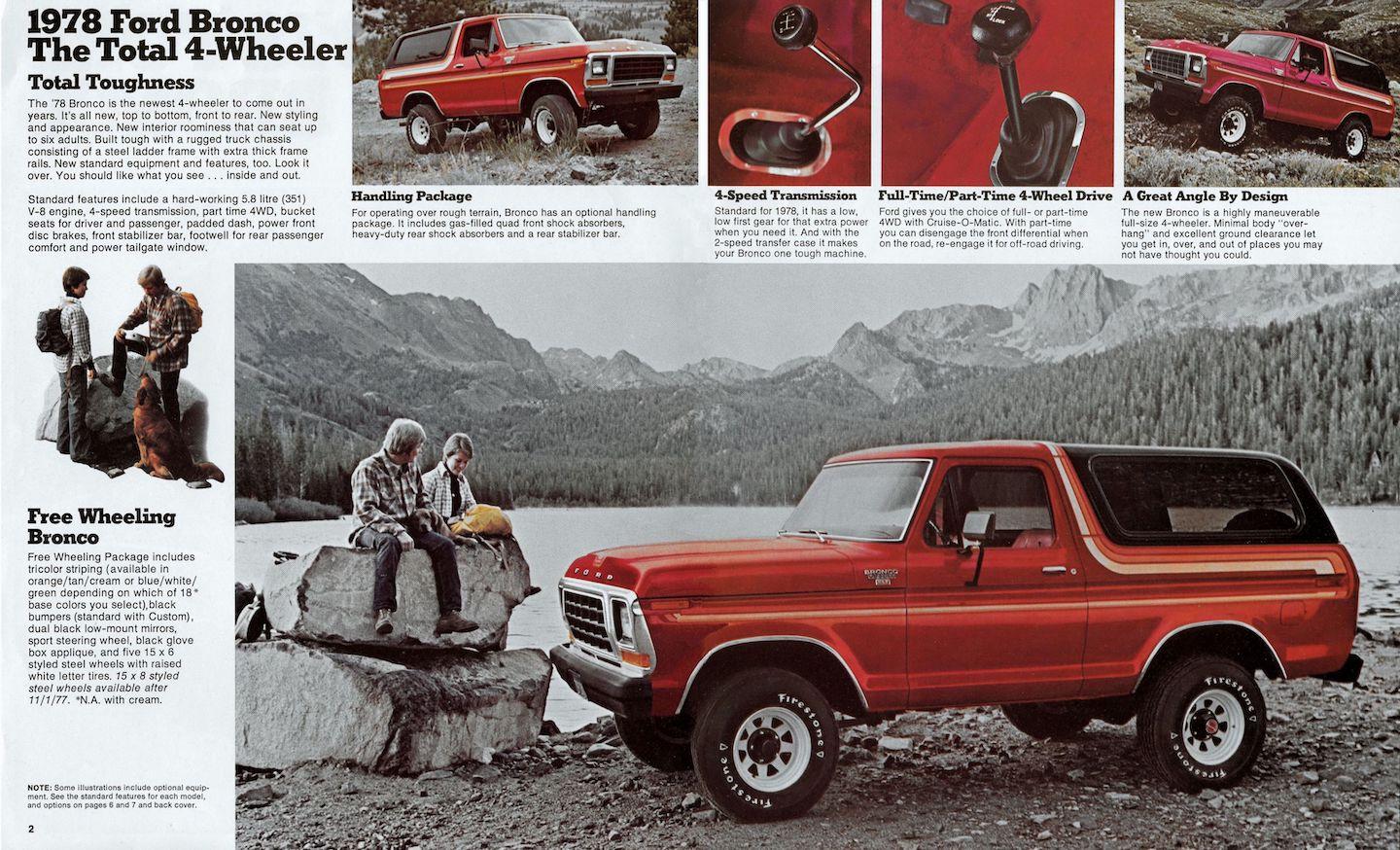 Values start at around $12,000 for "fair" second-generation Ford Broncos, jumping in equal increments to roughly $24,000 for "good" examples, ~$36,000 for "excellent," and just under $50,000 for top-tier, concours-grade survivors and restorations.
Third-Generation Ford Bronco 1980 – 1986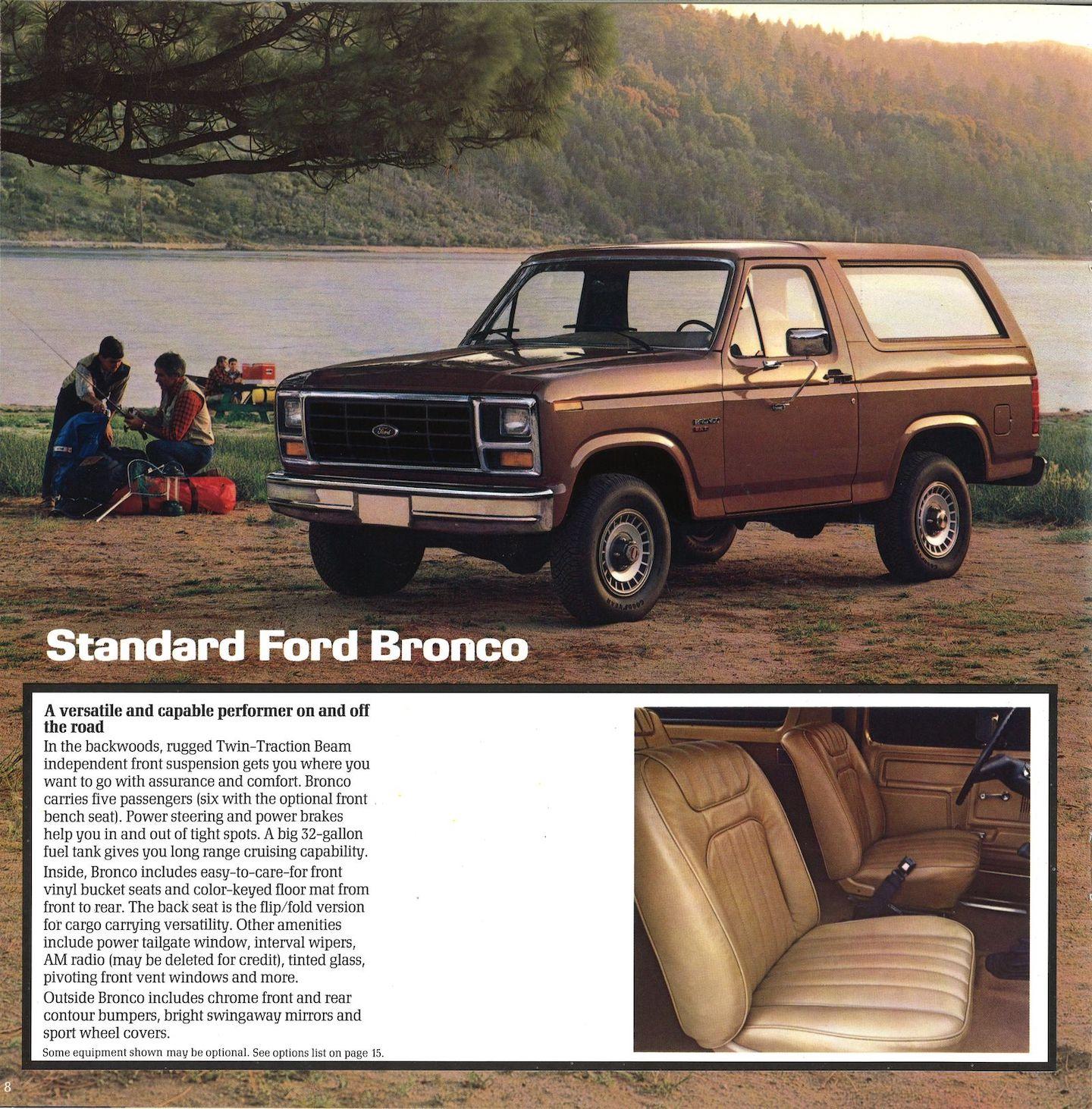 By the time the third-generation Ford Bronco hit streets in 1980, impacts of an ongoing fuel crisis and ever-tightening emissions regulations were beginning to heavily impact new vehicle design. As such, Dearborn ditched the 400 in lieu of a pair of smaller V8s (302 and 351ci). The third-gen also heralded the return of a straight-six, this time a stout, torquey, and reliable 300ci unit known as the Ford Truck Six.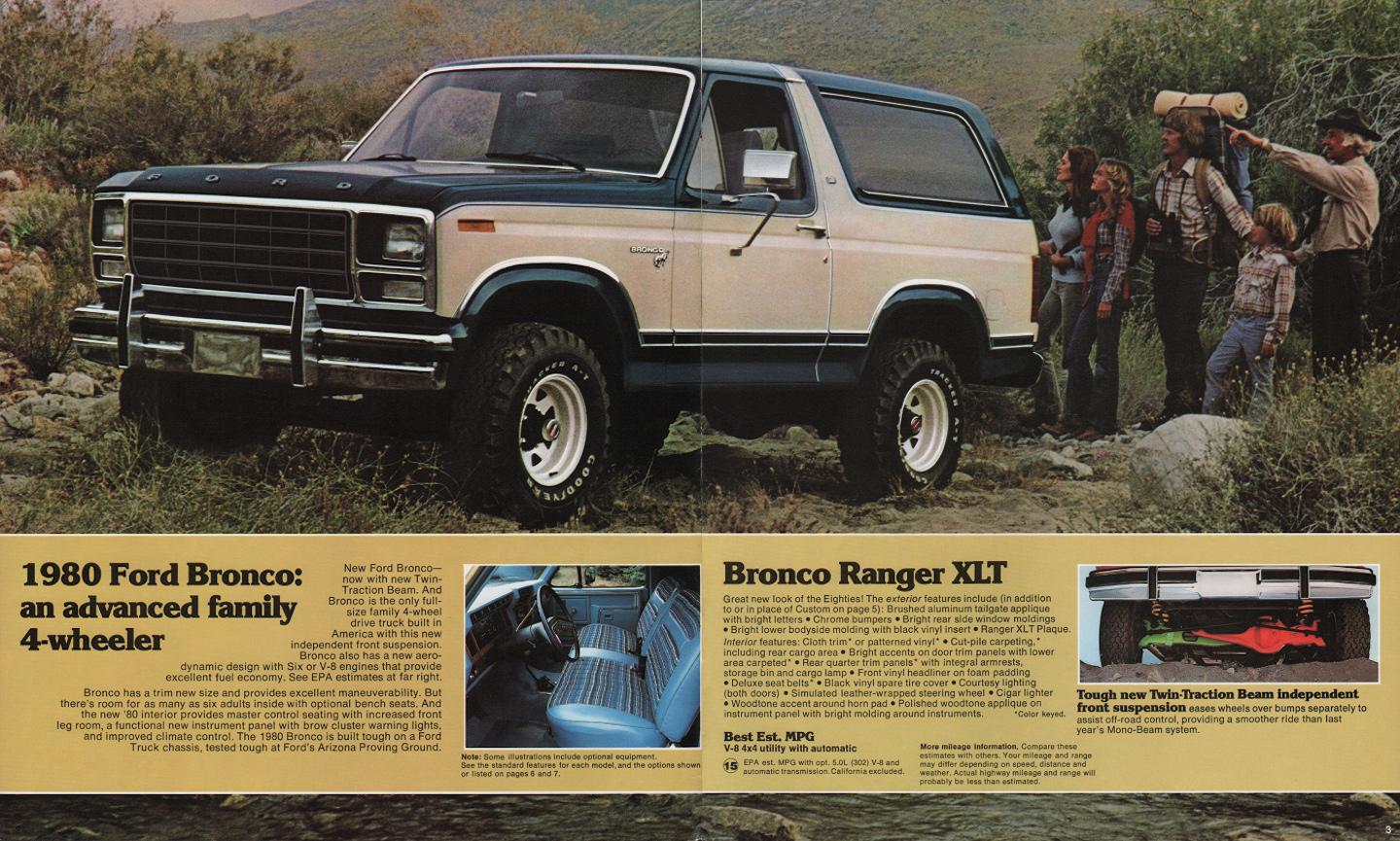 Though similarly handsome and capable when compared with their second-generation forebearers, third-generation Ford Broncos currently lag in values, and typically demand $5,000 for a #4 or "fair" example, $10,000 for a #3 or "good" truck, $16,500 for a #2 or "excellent" model, and topping out at just under $25,000 for a #1, concours-grade example.
Fourth-Generation Ford Bronco 1987 – 1991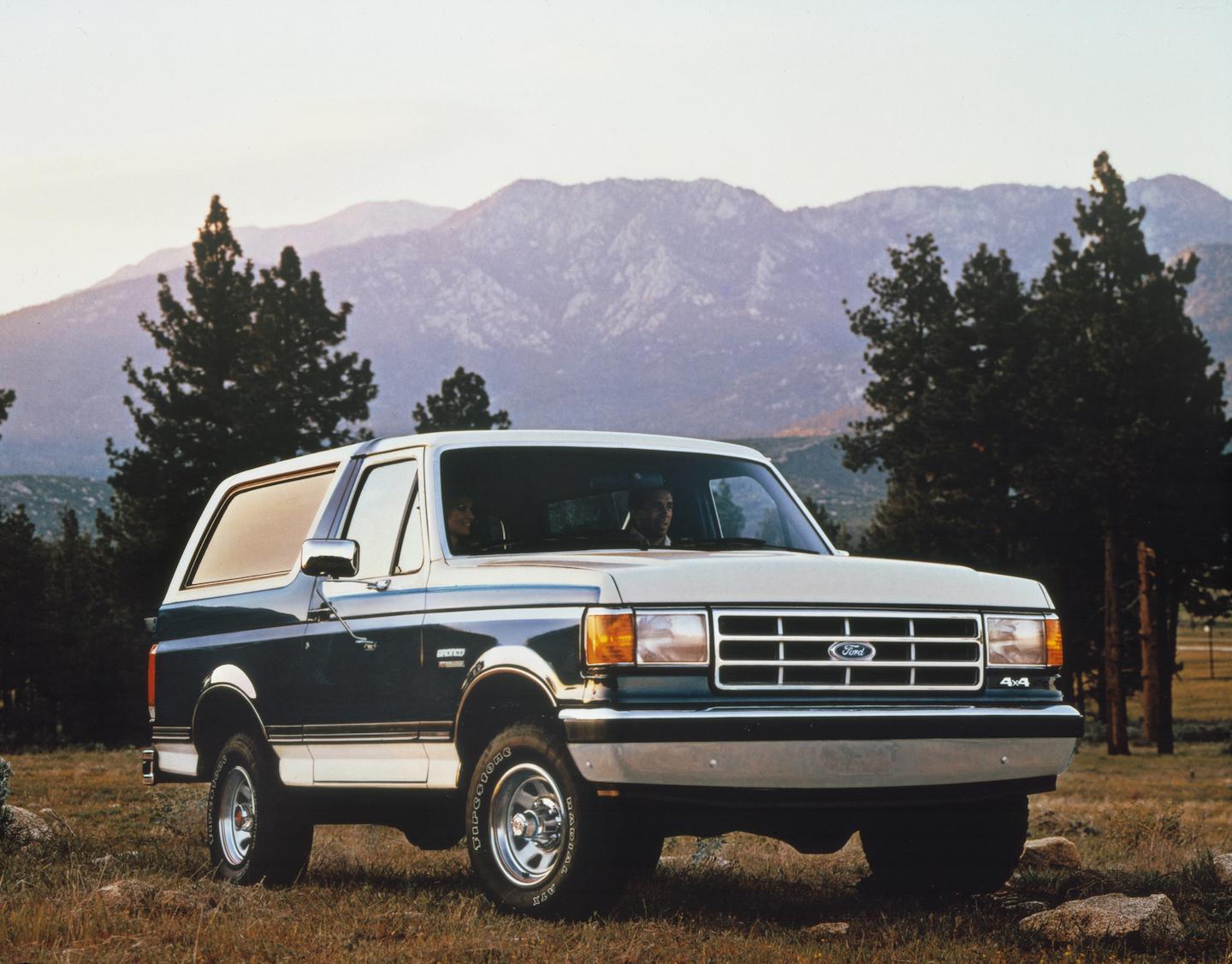 Much like the F-Series pickup it was based on, the fourth-generation Ford Bronco was largely an evolution of the previous model, with most changes down to revised, more aerodynamic styling, interior improvements, and various mechanical upgrades. Engines, excluding EFI and other upgrades, were carried over, though Ford did offer a 4-speed automatic to replace the 3-speed used previously; likewise, manual gearboxes gained a forward ratio for a total of five.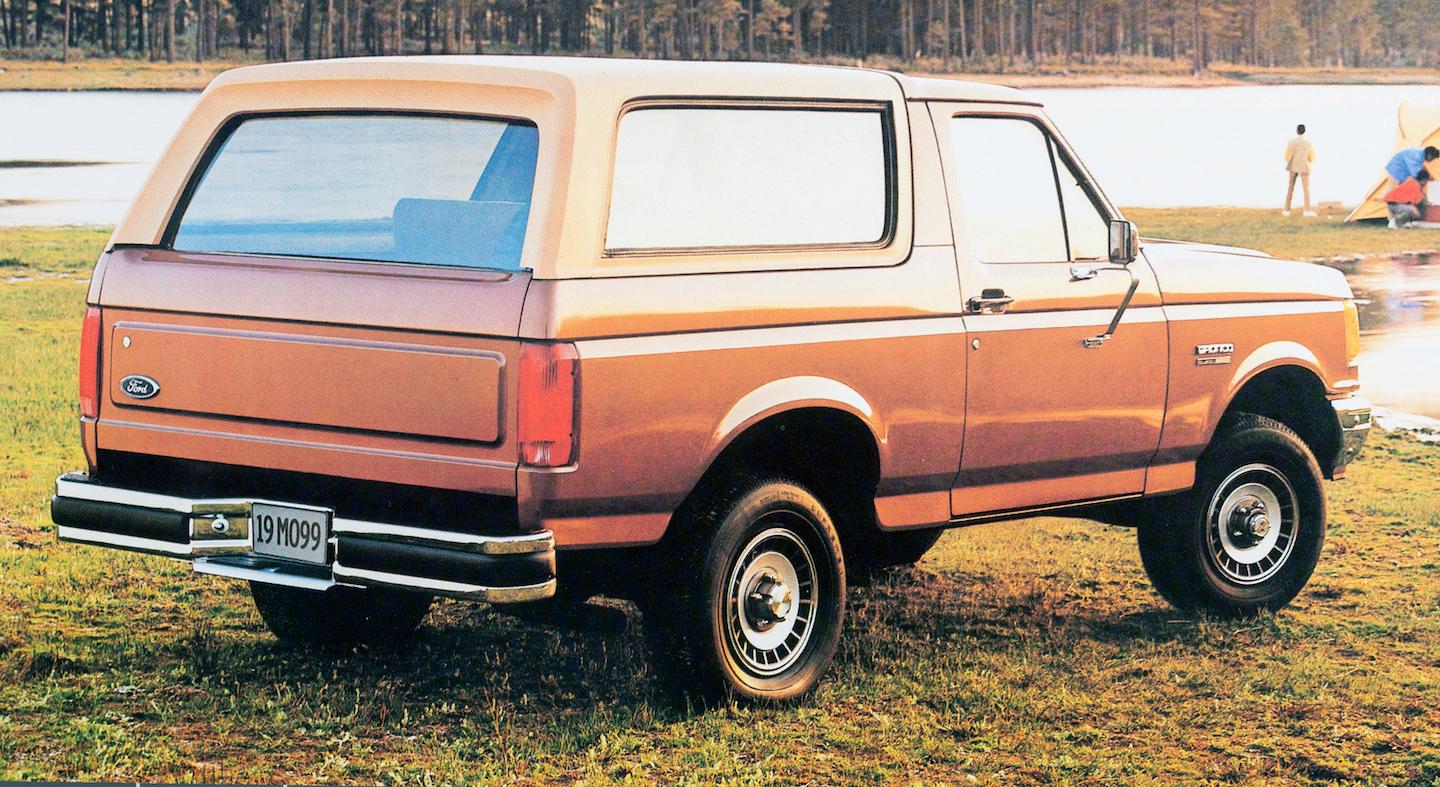 With that covered, what's a fourth-generation Ford Bronco worth? Well, the market for this model is now only beginning to heat up, which means those looking for one won't have to dig too deep for bargains. Interestingly, prices largely mirror those for the third-generation Bronc', meaning ~$5,000 for a #4, $10,000 for a #3, $17,000 for a #2, and $25,000 for a #1.
Fifth-Generation Ford Bronco 1992 – 1996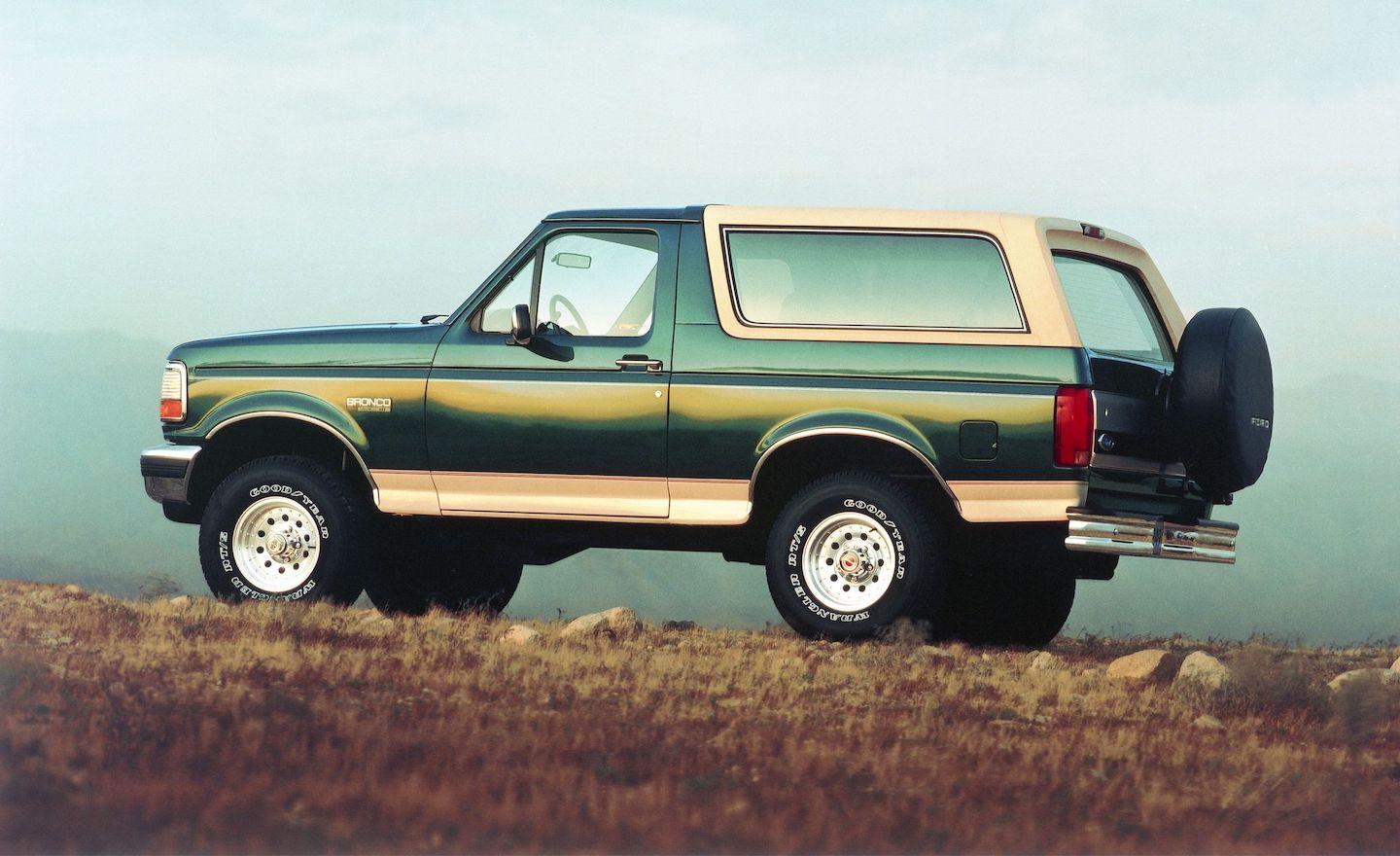 OJ. Oxford White. The 5 freeway. LAPD. OK, with that mandatory pop culture reference out of the way, let's talk fifth-gen facts and figures. Like the transition from third-to-fourth, changes comprising the transition from fourth-to-fifth generation Ford Bronco largely reflected those applied to the new F-Series truck introduced at roughly the same time. Major styling changes were lead by a new nose and heavily reworked cabin, which unfortunately included a fiberglass hardtop which was now much less easily removed. ABS, a driver's airbag, and anti-intrusion door beams brought welcome safety improvements, though ultimately, the rising popularity of the smaller, more family-focused four-door Explorer spelled the end for the fifth-generation Bronco—hence Ford's decision to offer a less extreme, fixed-roof, four-door "Sport" version of the imminently arriving sixth-gen.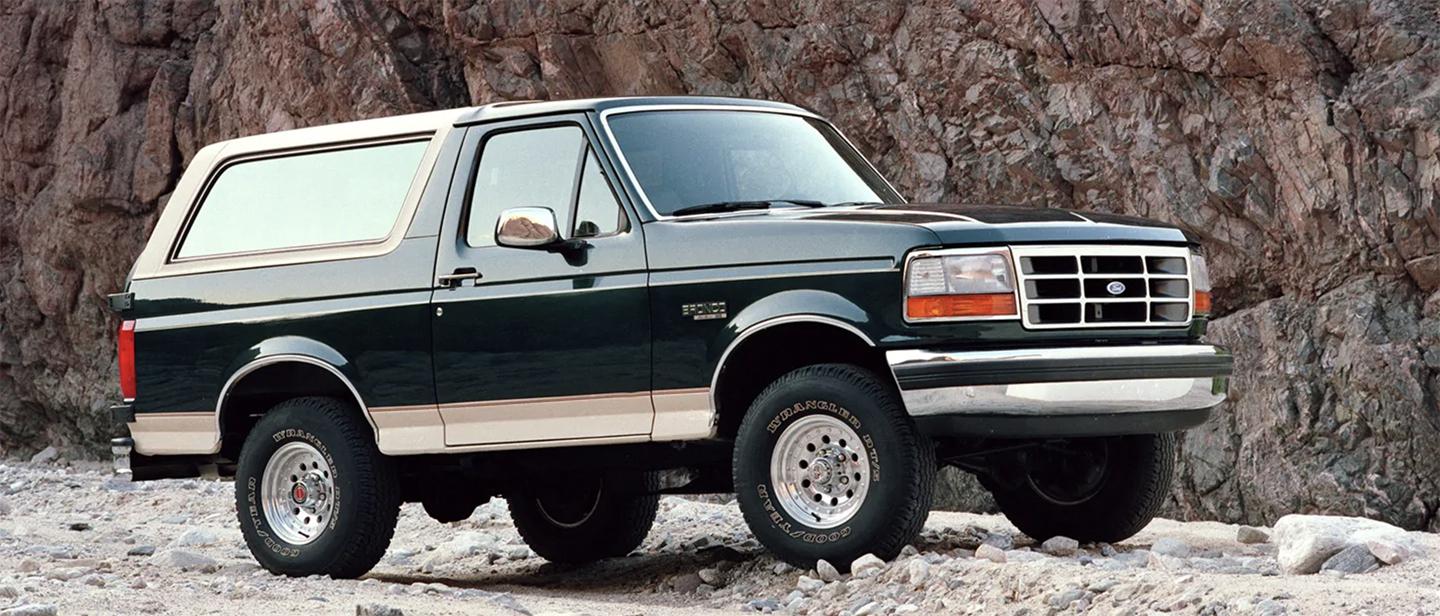 What's a fifth-generation Ford Bronco worth in today's market? Well, the truck's infamous history, relatively modern features and conveniences, and classic good looks combine to prop up values, and potential buyers should expect to pay between $6,000 and $34,000 depending on condition, options, model year, etc. For example, a #4 or "fair" sixth-gen will trade for approximately $6,000, a #3 or "good" truck for roughly $15,000, a #2 or "excellent" model for around $26,000, and a top-tier, perfectly-preserved unicorn of a #1, "concours" truck will require a budget upwards of $34,000.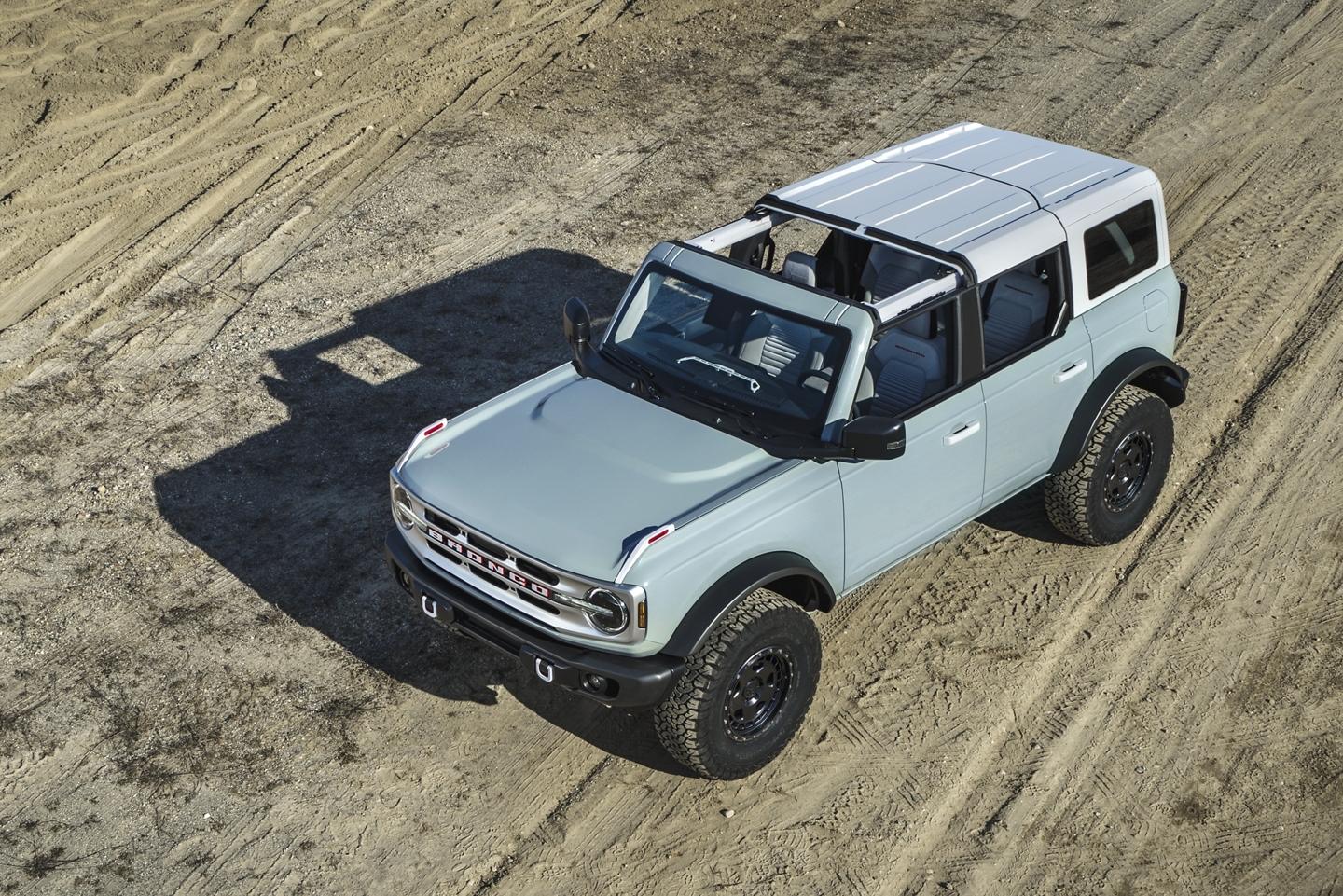 Want a brand-new sixth-generation Bronco? Well, bring between $28,500 and $63,500 and be prepared to wait patiently for initial deliveries to begin arriving in the coming months. Our preference? We'll take a four-door in Cactus Gray with a removable hardtop in contrasting white—oh yeah, don't forget base steelies wrapped in beefy BFGs.
Images: Ford