The original straight-six series of Datsun Z-cars were a huge deal, bringing Porsche levels of performance, looks, feedback, and sound to an entirely new market segment, and creating the first generation of die-hard Japanese sports car enthusiasts here in North America. From 240Z through 260Z and 280Z, these iconic cars have been the beneficiaries of much renewed interest in recent times, and it's not hard to understand why. A rising profile also means rising values, but as is often the case, the last of these S30 chassis cars are still relative bargains compared to earlier iterations. So, what's a Datsun 280Z worth today?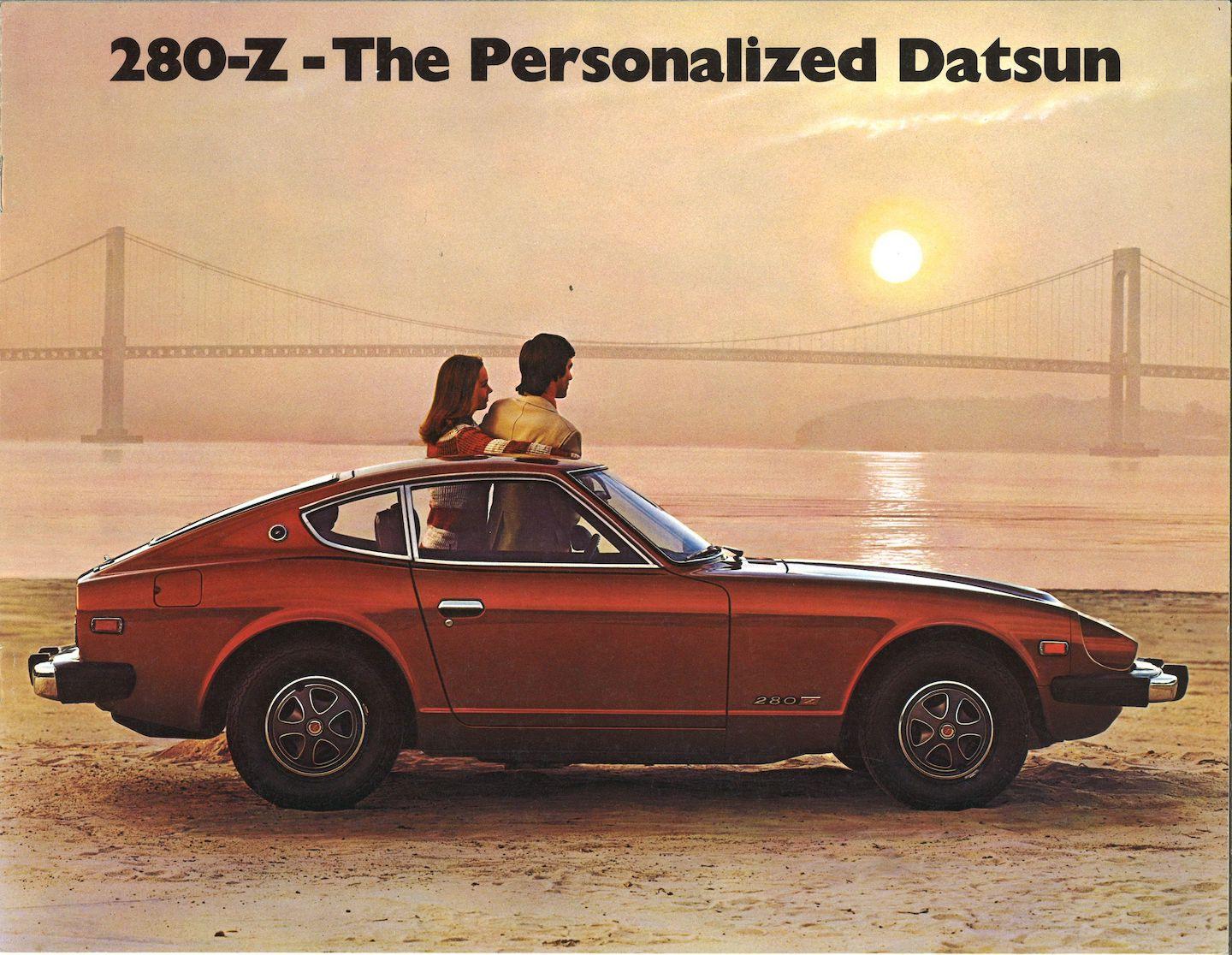 1975 – 1976 Datsun 280Z
First seen in 1975 as a replacement for the one-year-only '74 260Z, and following an established pattern, the 280Z utilized bodywork essentially identical to the original 240Z. Sure, federally-mandated impact bumpers were certainly less elegant than the delicate chrome items of earlier cars, but excluding different badges and a few other minor alterations, the same beautiful shape prevailed underneath.
In case you hadn't already noticed, the first two digits of Z-car model names roughly denote engine displacement—2.4 liters for the 240, 2.6 in the 260, and 2.8 in the 280. All are sonorous OHC straight-sixes of the Nissan L-series family, and the 280Z's L28 delivered a smooth and responsive 170 horsepower and 163 pound-feet of torque.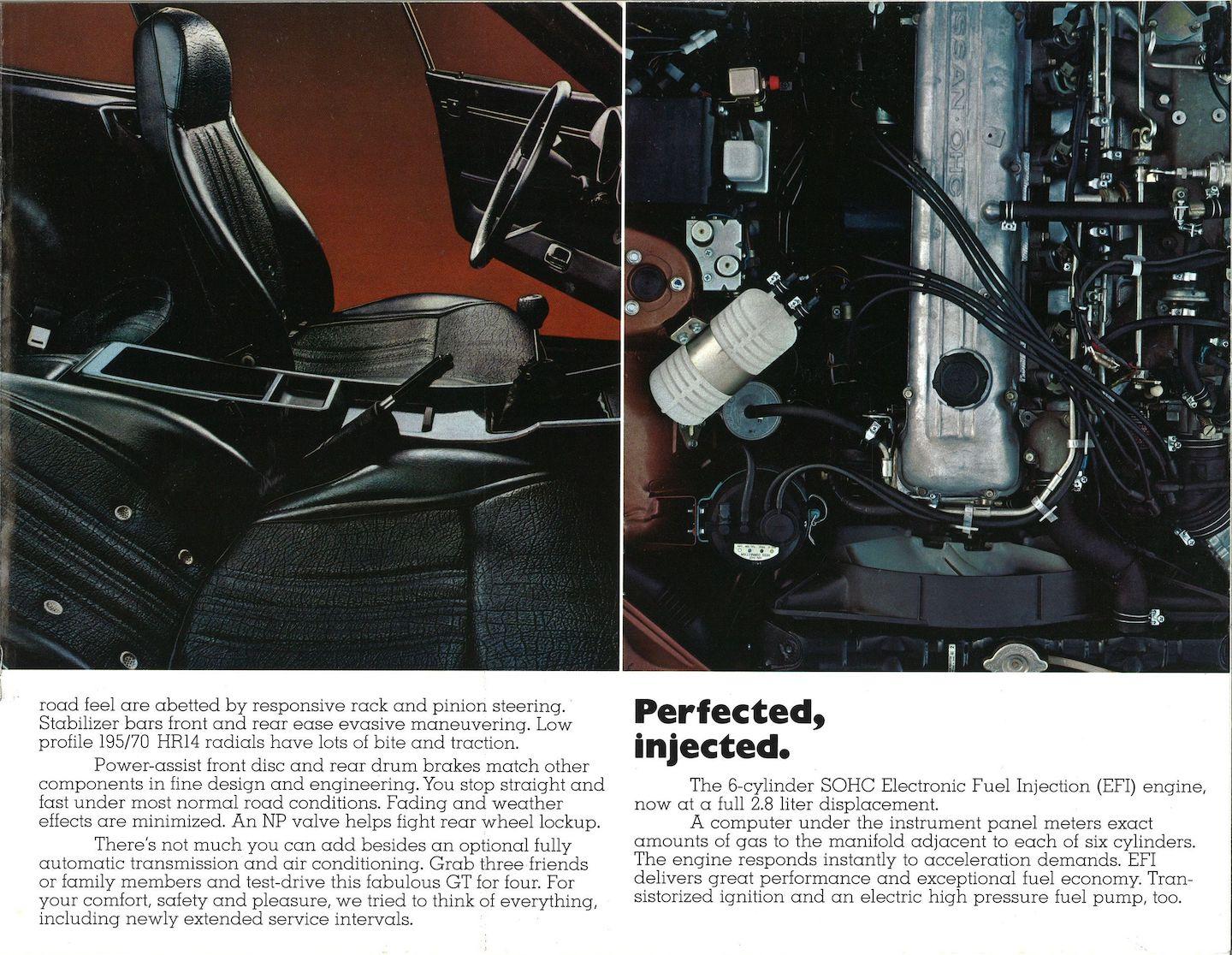 The first Z-car motor to feature fuel-injection (Bosch L-Jetronic, to be specific), the L28 was tasked with motivating a hair under 2,900 pounds of car in the 280Z, meaning performance was roughly on par with the 150-horse, ~2,300 lb 240Z—call it 8 seconds flat to 60 mph. Considering the new Ferrari 308 was barely a second quicker over the same sprint, performance was highly respectable for a car costing a fraction of that hand-built Italian, and thanks to a fantastic soundtrack and low seating position, they still feel plenty quick even today.
Transmission choices included an optional 3-speed automatic, though those interested in driving will obviously prefer the standard 4-speed manual.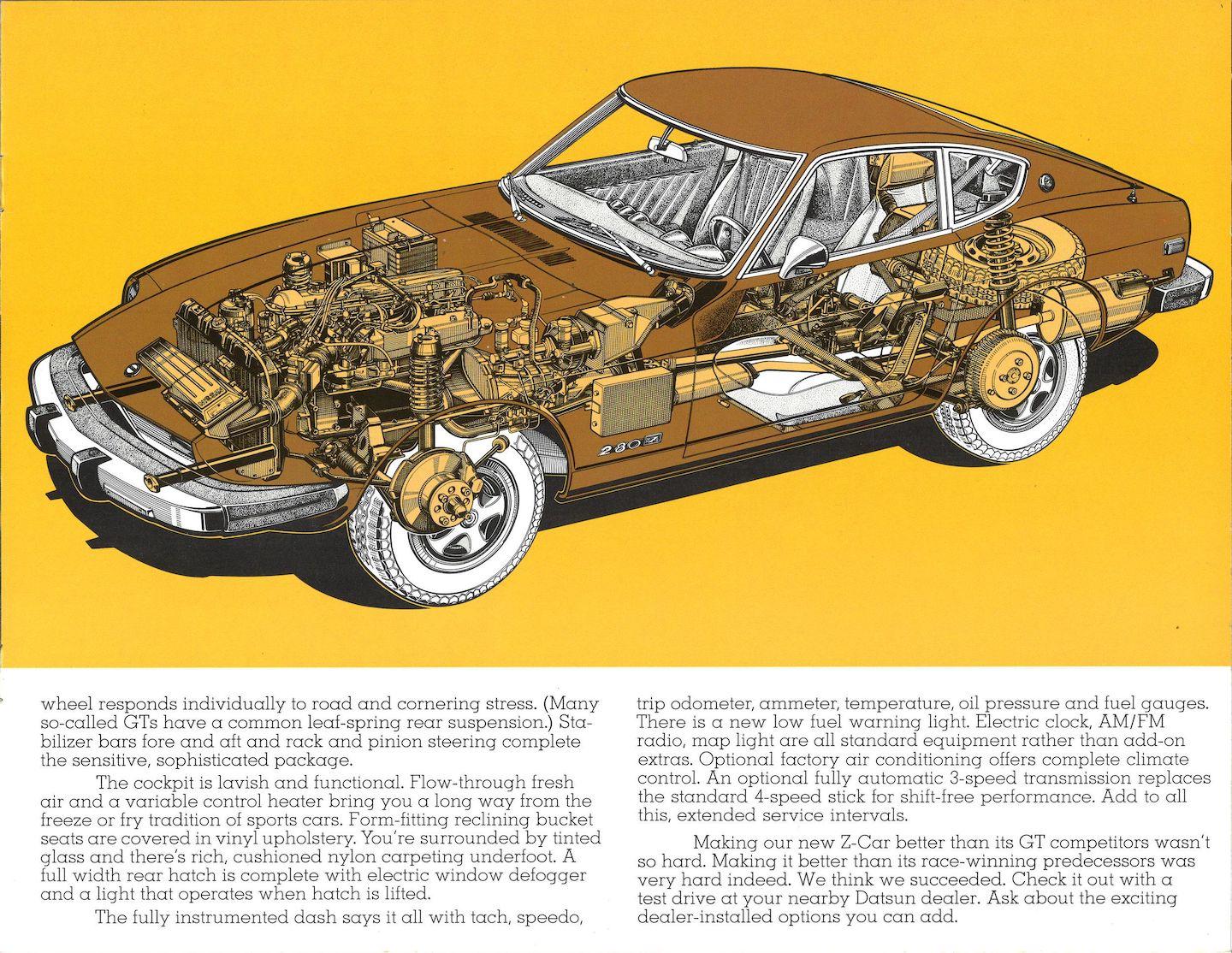 Values depend greatly on condition and originality, and concours-ready #1 cars command upwards of $40,000 in 2020. Working backwards, #2 examples routinely trade hands for about half that figure, #3 cars for roughly $7,000, and #4 drivers typically sell in the $3,500 range.
1977 – 1978 Datsun 280Z
Recipient of a slight refresh comprised mostly of minor exterior and drivetrain enhancements, the 1977 Datsun 280Z was the first to offer a 5-speed manual transmission. Identified by a subtle "5-speed" script on the hatchback, these cars now command a modest premium over 4-speeds and automatic-equipped examples. Two special editions are also notable, including 1977's 280Z ZAP (yellow paint, black stripes), and 1978's 280Z Black Pearl (pearlescent black paint, rear window louvers, and unique graphics).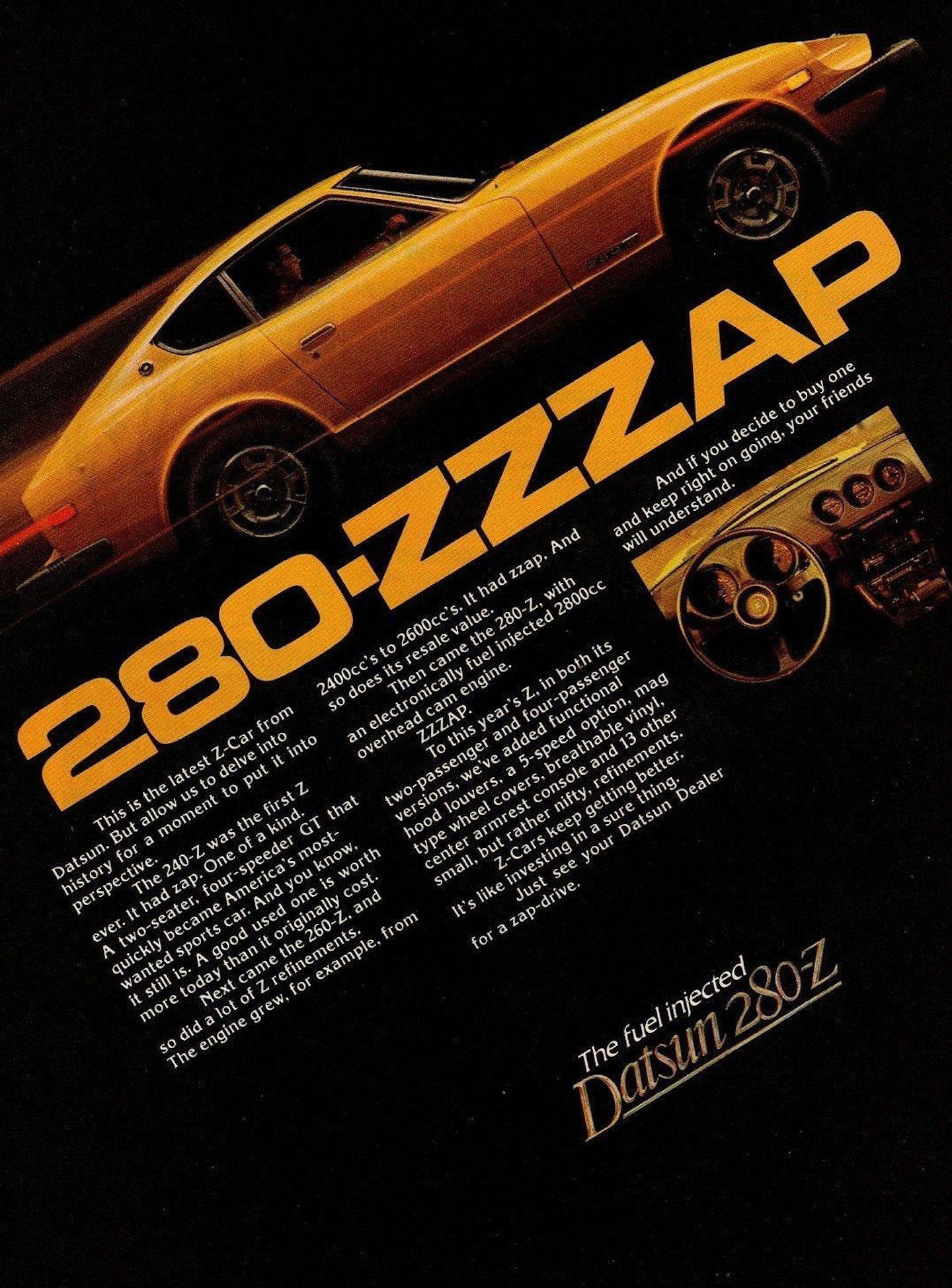 The zenith of S30 chassis development, the Datsun 280Z is undeniably the most modern of the original Z-cars, especially in 5-speed form. Prices largely mirror those of '75 and '76 Datsun 280Zs, though rare ZAP and Black Pearl editions do trade for hefty premiums. Projects can be had for as little as a $2,000, and with huge OEM and aftermarket parts support, those looking for a blank canvas S30 would be hard-pressed to start with a better platform.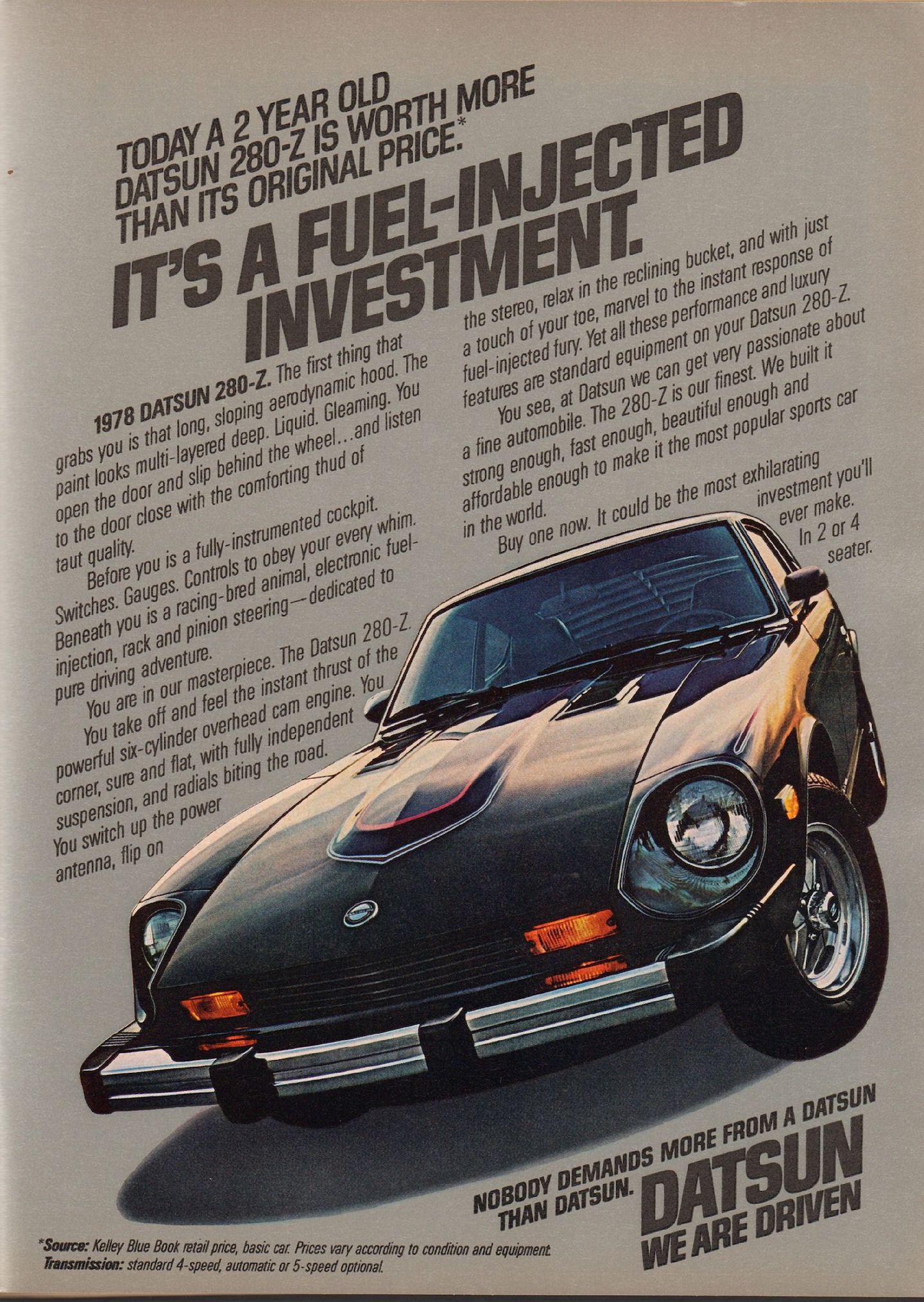 Few other acclaimed, multi-cylinder, two-seater sports cars of the era come close to a 280Z, whether we're talking looks, performance, parts availability, historic importance, or, most relevant here; value. Great to look at and even better to drive, the 280Z will continue to rise in value as supplies dwindle, and is likely to see yet another bump in value with the imminent release of the 2021 Nissan 400Z.