In the early 1960s, "muscle car" meant a midsize sedan or coupe carrying the engine from a full-size car. But by the last third of the decade, "muscle car" came to mean any car with a combination of relatively light weight and lots of torque, for tire-smoking launches and pin-you-to-your-seat acceleration.
So any discussion about the best classic muscle cars of the '60s needs to establish some ground rules. First: we're considering cars with a back seat —however minimal it might be (Cobras and Corvettes need not apply.) And because muscle cars took over street cruising, the drag strip, and the race circuit, we've divided our list of the best classic muscle cars of the '60s into those three categories.
Then, within each, there's a trio to choose from: First is the blue-chip investment, the standard bearer of its category. Second is a more affordable option that still offers some of the cachet of the leader, but at a lower cost of entry, while third is an option you might have overlooked.
Best Classic Muscle Cars for Street
If it's street cred you're after, here are three that will provide it—along with long, black stripes on the asphalt.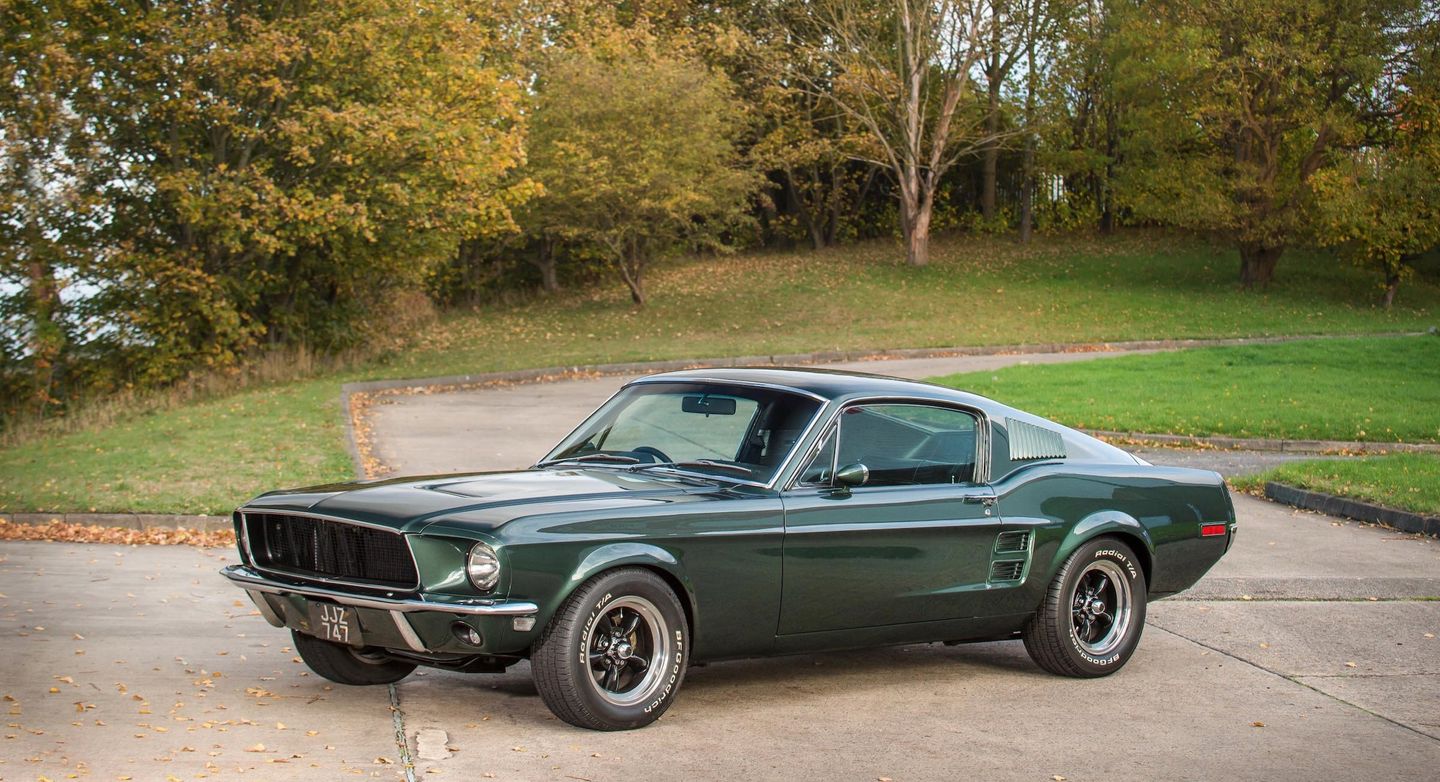 Most recognizable: 1968 Ford Mustang GT
We'll take ours in Highland Green, please, being chased by a black Dodge Charger up and down the hills of San Francisco (no shotgun, please). The actual "Bullitt" Mustang GT—one of two used in the film—sold recently at auction for $3,740,000, making this the standard bearer for the deep-pocketed enthusiast of 1960s period cars, film, or both.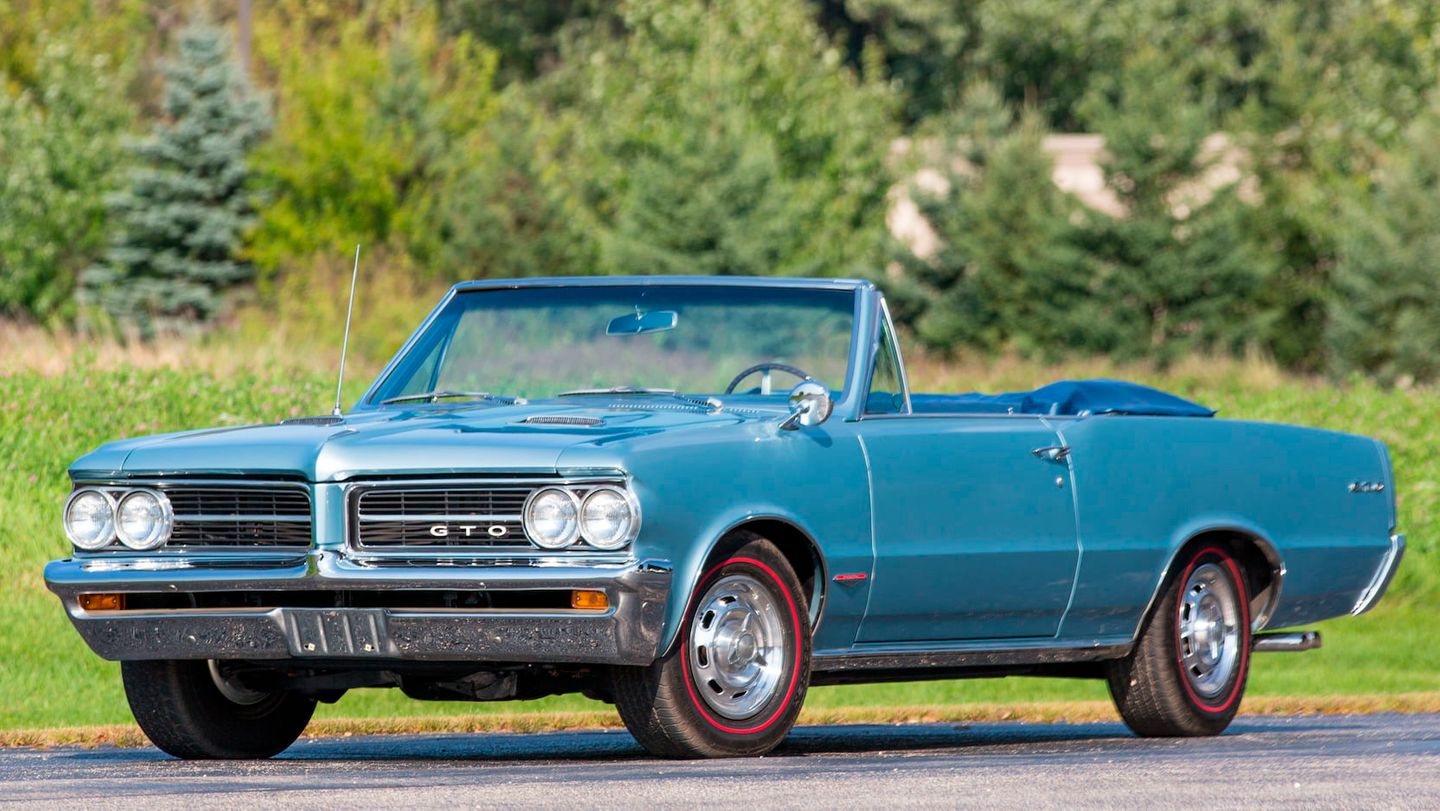 Most iconic: 1964 Pontiac GTO Convertible
If you're cruising Woodward Avenue or Sunset Strip, put the top down so everyone can wonder what film star is behind the wheel. With good examples below $100K at time of writing, this isn't the cheapest way to get that windblown look, but the 325-horsepower 389ci V8 will do the job. Besides, the GTO is the original muscle car: John Z. DeLorean defied GM's prohibition on using engines over 326 cubic inches in the A-body mid-size cars. His GTO launched Detroit's horsepower wars and created the muscle car era in one beautifully crafted act of rebellion.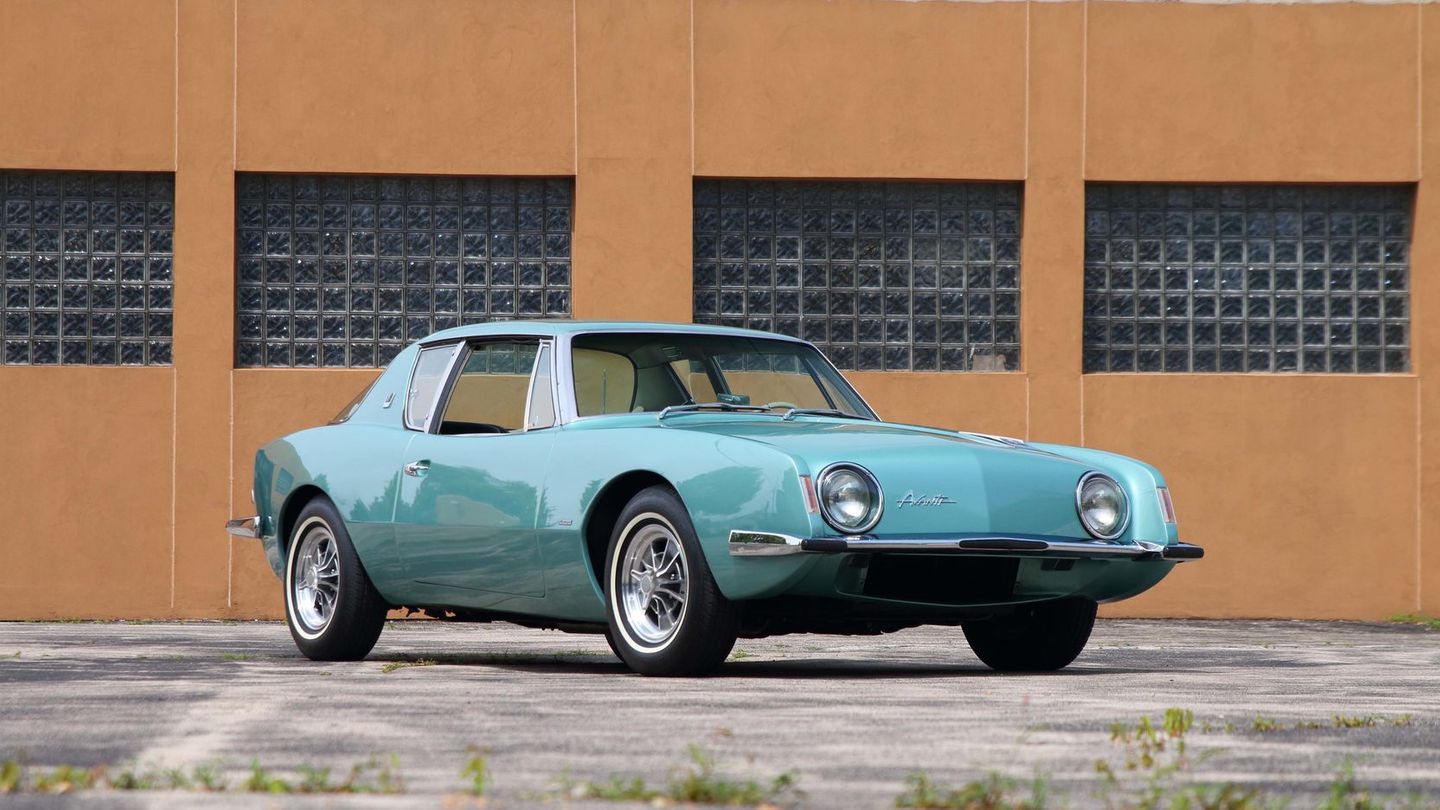 Most unusual: 1962–64 Studebaker Avanti
For a time, this was the fastest production car in the world. Wearing a Raymond Loewy-designed fiberglass coupe body with a midcentury modern flair, the Avanti set records on the Bonneville Salt Flats under Andy Granatelli, then-president of Paxton Superchargers. A blower pushed the coupe to168.15 mph in the flying mile, then 178.5 mph. A rare supercharged Avanti R2 sold a couple of years ago for $126,500 at Mecum's in Monterey. If you can forego the blower, Hagerty suggests about half that for a top-condition Avanti. Note: Studebaker-built Avantis (pre-1966) are the ones to collect; after Studebaker closed, a group of dealers bought the rights and much of the tooling, and built a series called the Avanti II on a variety of GM platforms.
Best Classic Muscle Cars for Strip
Drag racing is the ultimate expression of the muscle car. And while you would probably never take one of these to the strip today, their quarter-mile performance in period remains the biggest part of their legend today.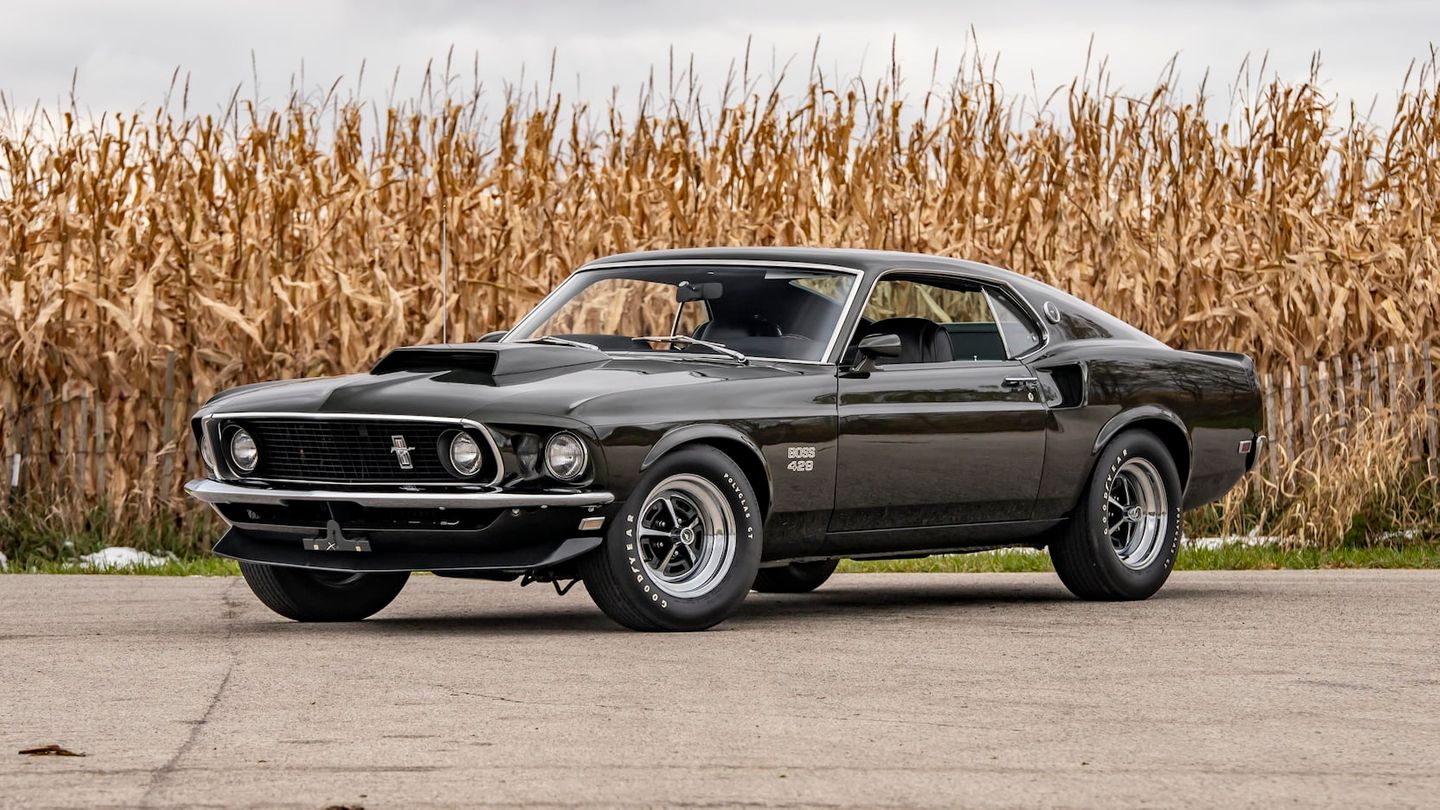 Significant: 1969 Ford Mustang Boss 429
Ford took the "big engine in small chassis" concept to an extreme when they squeezed their 429ci V8 — rated at a conservative 375 bhp — into their 1969 pony car to legalize the engine for NASCAR. Installing it in the Mustang required removing the entire unibody from the windshield forward, and fabricating crossmembers and inner fenders to fit the wider V8. It was an expensive way to make an automobile, but for making history, it was tough to beat.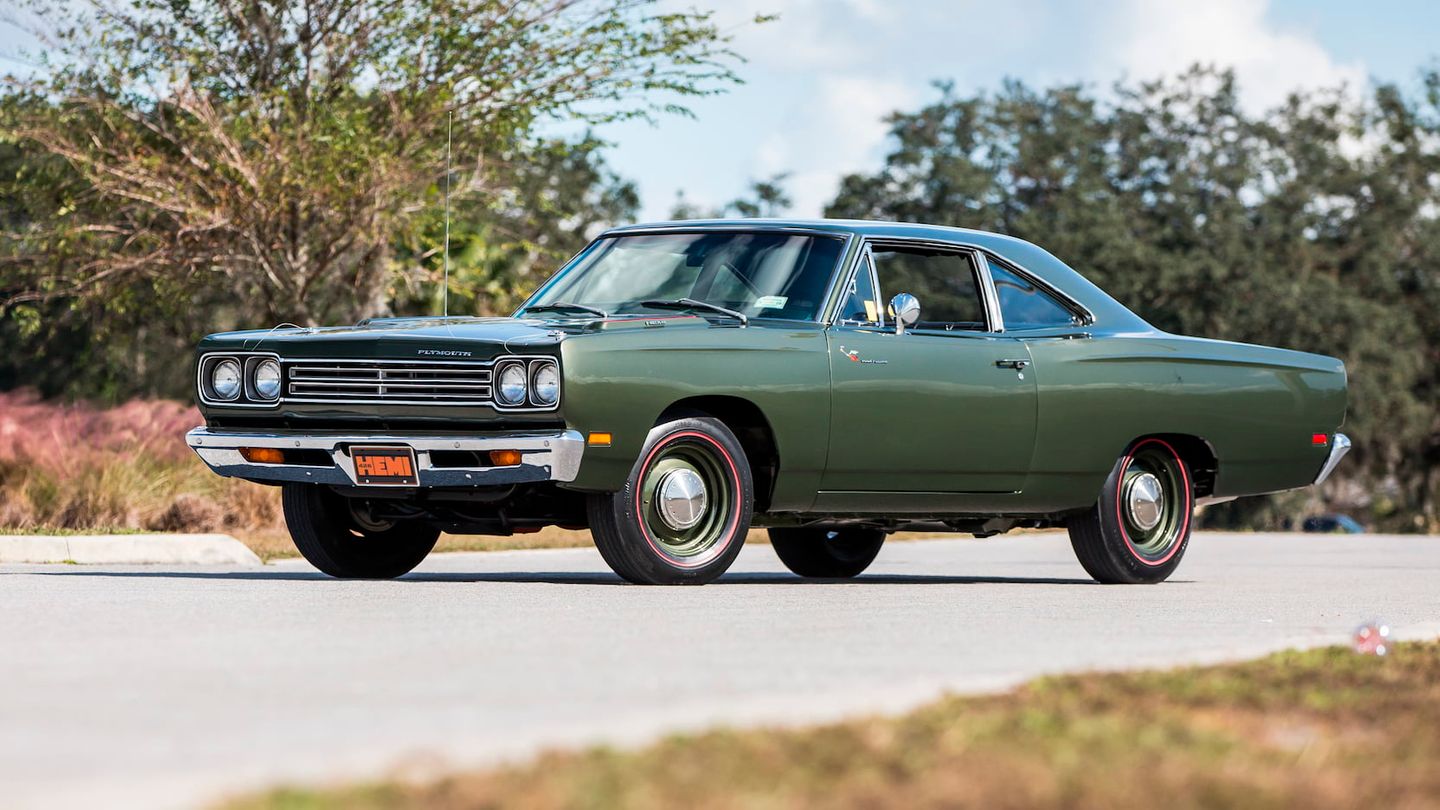 Iconic: 1969 Plymouth Road Runner 426 Hemi
The 425-horsepower Hemi pushed this inexpensive mid-size car to mid-13s in the quarter mile, a second or more quicker than most of its competitors. Other engine options included the 440 with triple carburetors (six pack), but the 426ci Elephant Hemi got all the ink and still brings in higher sales. And with Hagerty's price guide showing $158,000 for a condition 1 Hemi Road Runner, they're still desirable a half-century later.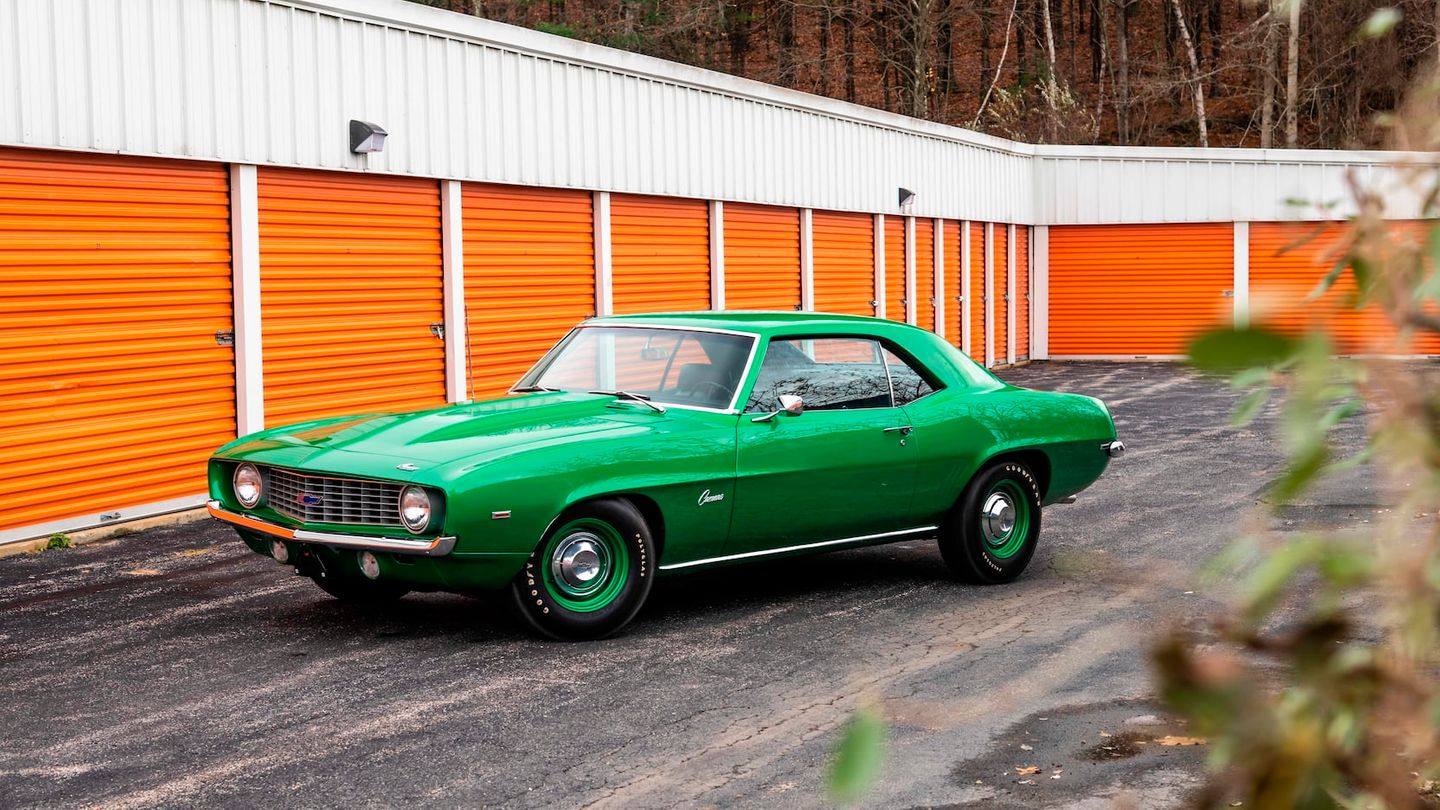 Groundbreaking: 1969 Chevrolet COPO Camaro
This one started the trend of special edition Chevrolets using the Central Office Production Order (COPO) to create limited-production, performance-oriented specials. Powered by the 427ci V8 used in the Chaparral endurance racer, it sported an aluminum block as well as heads. Stock, the COPO Camaro turned low 13s at the strip, and could easily be tuned to pull 11s at a 122-mph trap speed. Today's Hagerty average of $114,000 shows the COPO Camaro still delivers thrills.
Best Classic Muscle Cars for Track
By mid-decade, circuit competition became the new venue for the muscle car, with NASCAR the key. As big motors plus better aerodynamics led to lap speeds over 200 miles per hour, NASCAR eventually limited engines to 305 cubic inches. But for a time, there were giants on Earth.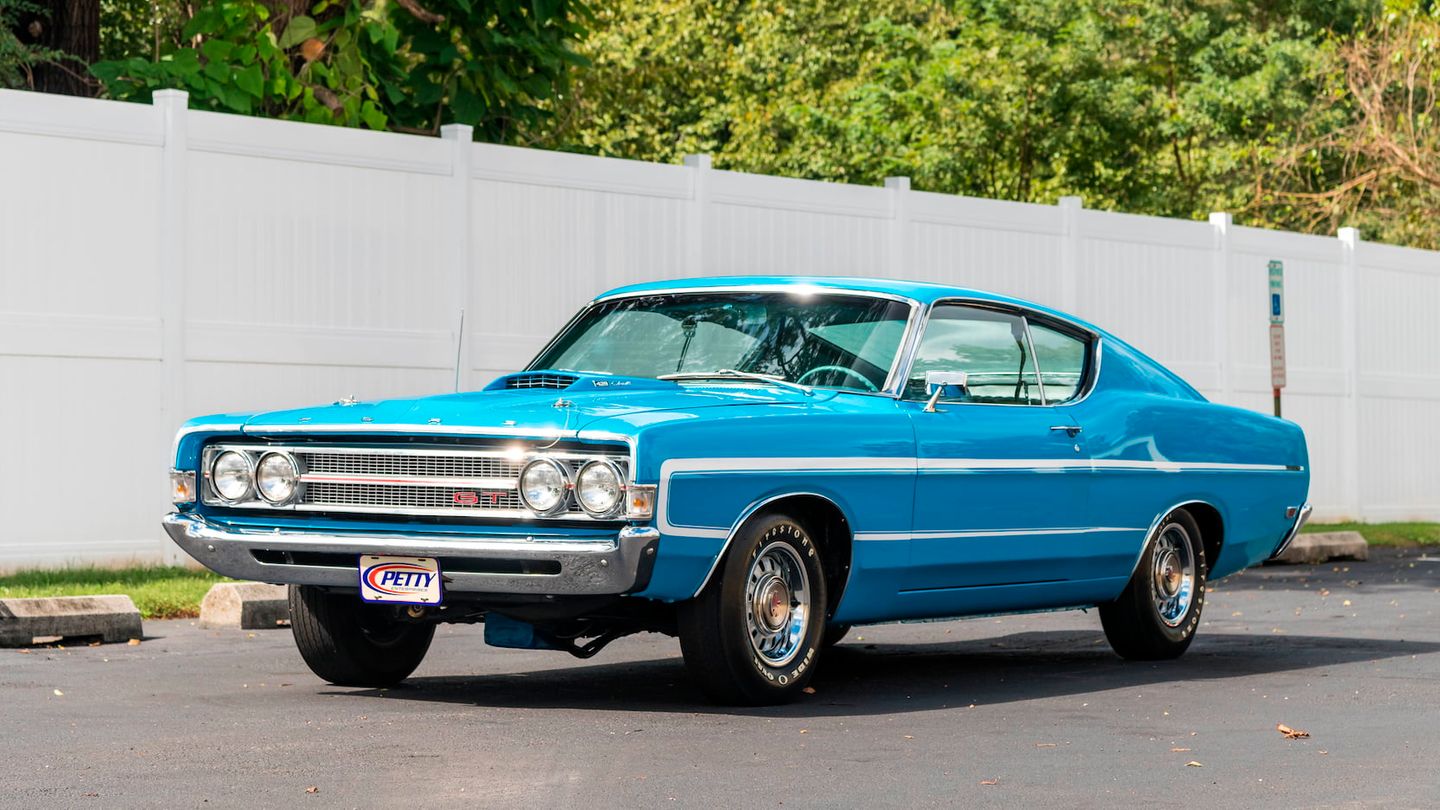 Significant: '68–'69 Ford Torino GT
Ford's new Torino GT paced the 1968 Indy 500, though of course it was the Fastback's sloping roofline that helped it dominate. The mid-year introduction of the 428 Cobra Jet gave the Torino 13-second quarter miles and more oval dominance. By the time the Boss 429 Mustang helped legalize the "semi-hemi" for NASCAR, the Torino won 30 races and brought Ford the 1969 NASCAR championship. Yet for all that, Hagerty notes that the Torino is a virtual bargain given its race record, with average prices just over $30,000 and top-condition cars barely twice that.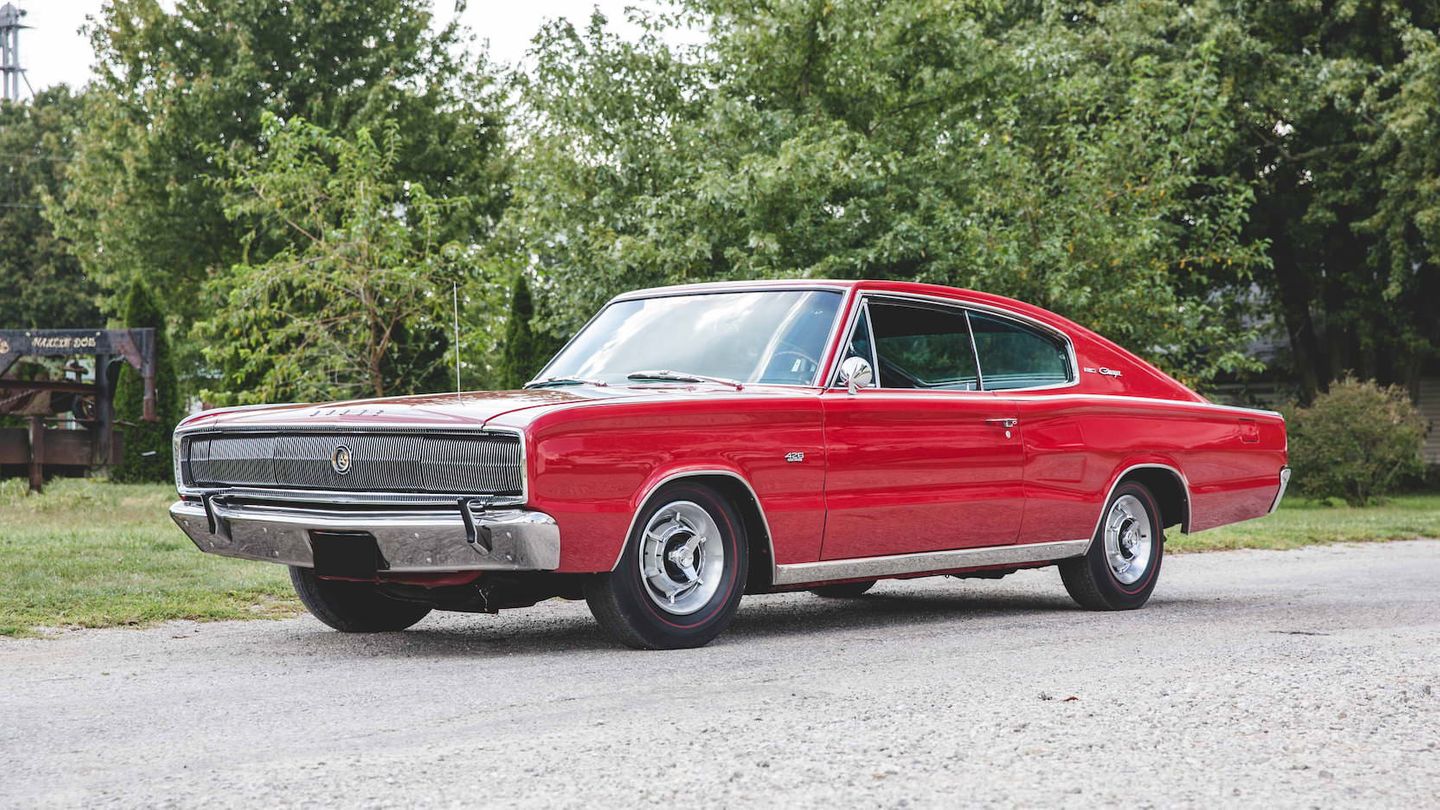 Affordable: '66–'67 Dodge Charger
No, that's not a misprint: the Dodge Daytona and its lookalike, the Plymouth Superbird, didn't hit their stride till the Seventies. But when Dodge introduced the Charger, based on their popular Coronet, that aero roofline plus Hemi power translated to 15 wins and seven poles for David Pearson in 1966. And, being overshadowed by the "Bullitt"-era Charger makes the '66-'67 Charger something of a bargain.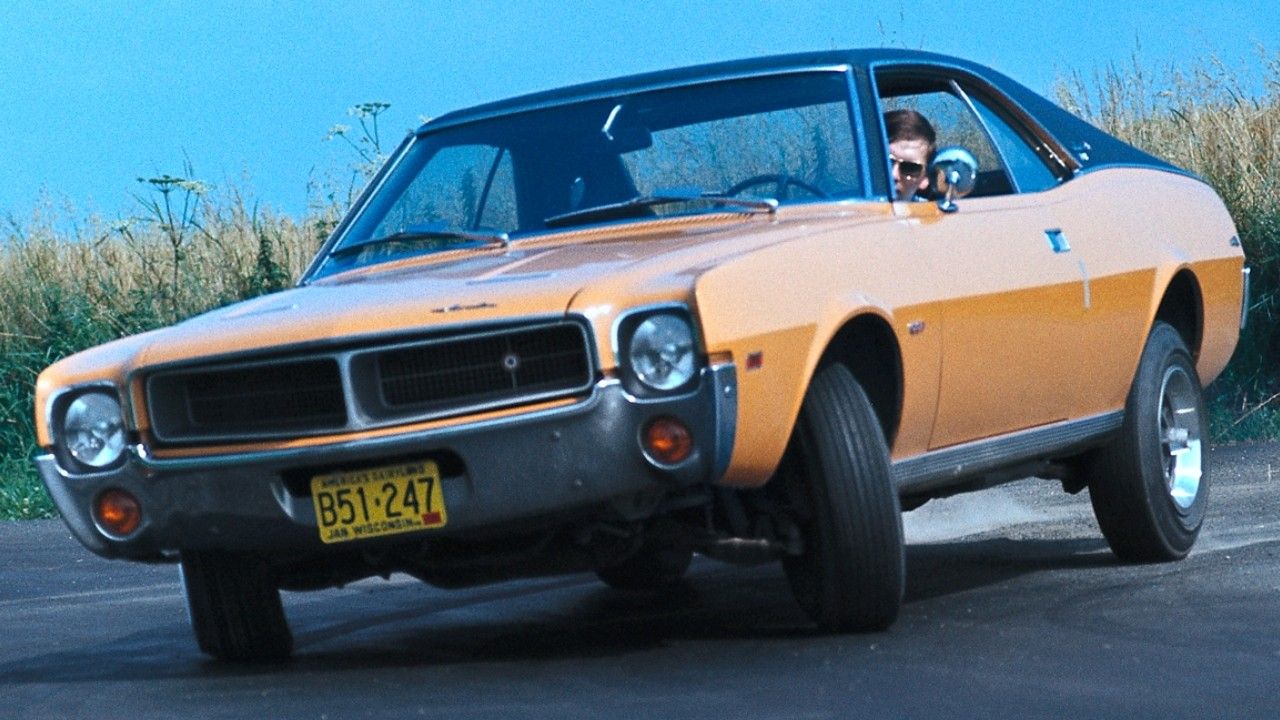 Unusual: 1969 AMC Javelin
In 1966, the SCCA's Trans-America Challenge offered a championship road-racing series for sedans. A Dodge Dart took second overall in the inaugural year (to an Alfa Romeo GTA, an alloy-bodied coupe with impeccable credentials). But by the late '60s, there was one additional player: American Motors, makers of Nash and Rambler vehicles. The Javelin, however, was their pony-car entry, and while it never achieved millions of sales like the Mustang or Camaro, it was a distinctive and, for a while, competitive racing car on North American road courses. We'd naturally look for the SST with its 390ci V8; Hagerty values these cars at an average around $20,000 and a condition 1 car around $36,000.
The Last Word
Your choice for the best classic muscle cars of the '60s, as with so many issues in the collector-car world, comes down to one thing: What car did you yearn for in your senior year of high school? The financial industry saying "past performance is no guarantee of future performance," reminds us of the risk of any car as an investment. But when it comes to putting your foot down and listening to a high-strung V8 as it presses you into your seat, past performance can be an excellent guarantee indeed.
Photos courtesy General Motors, Mecum Auction.
Powered by Froala Editor