Thinking about restoring a classic car? So many things go into choosing the best cars to restore—and they all start with you. If you're looking for a combination of easy parts availability and popularity of the finished product, there are practical considerations. But in the end, you may be spending months or even years worth of time and money to restore it.
Follow Your Dreams
The harsh truth is that few people make money on restorations. It's easy to get swept away by the potential price difference between high-end auction cars and the rust-bucket on the You-Sell-It lot in town. So while there are dollars-and-cents reasons that help define the best cars to restore (such as a ready supply of parts) compared to less sensible choices (such as parts made one at a time by hand in the Old Country), any restoration is a months-long, even years-long process. Choose a car that lights you up every time you look at it.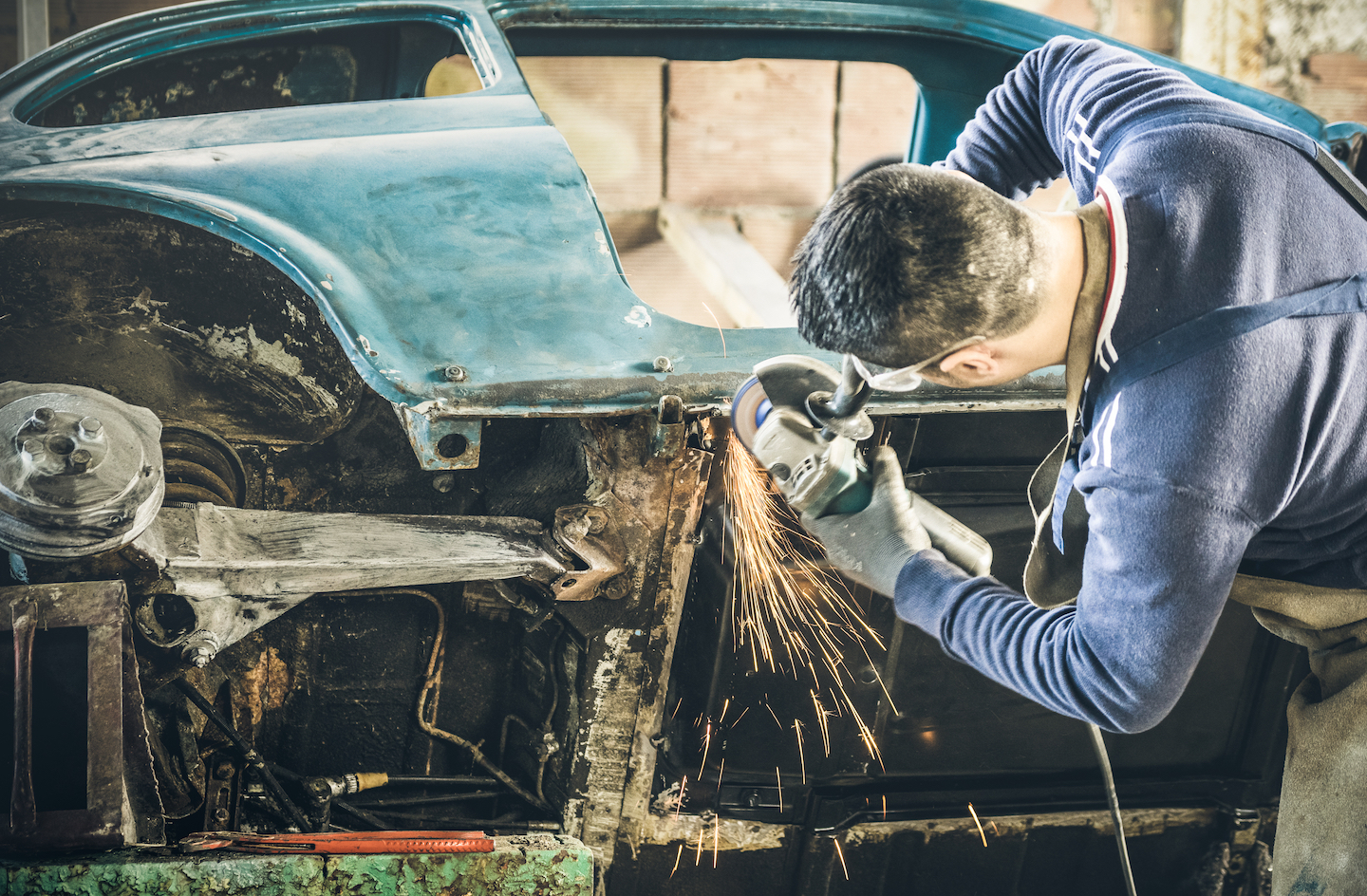 Assess Your Skills
How much work are you planning to do yourself? What are your strengths when it comes to working on a car? How many systems of a car have you worked on?
Restoration can range from straightening body dings to rebuilding the engine, and everything in between. Since most of us are stronger in some areas than others, take a hard look at yourself and consider what you can (or have to) farm out to specialists.
Don't overlook friends and family in the car hobby. Some of the best experiences around classic cars come from spinning wrenches with a longtime friend. And parent-child restoration projects will be a lifelong memory for both generations.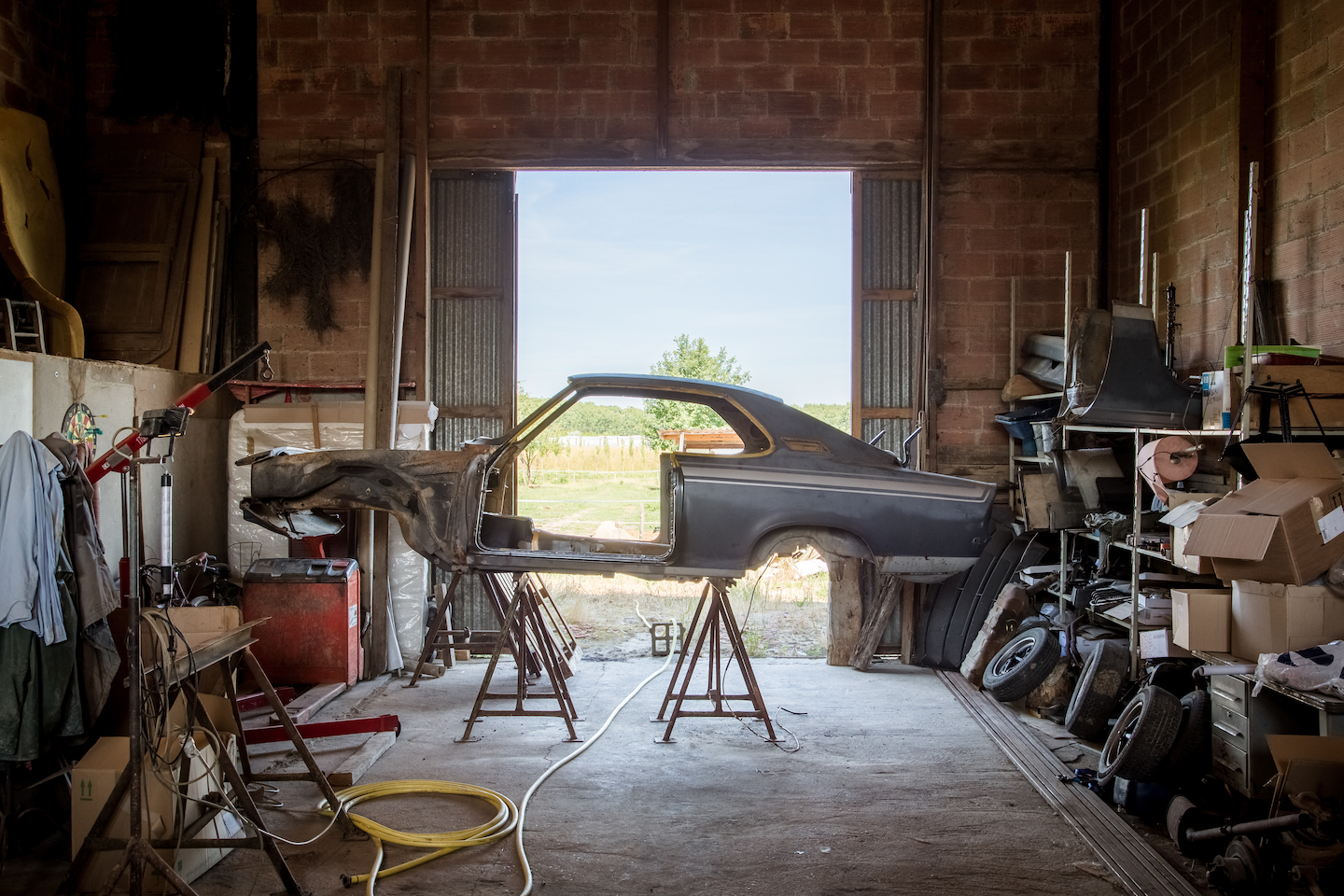 Start with the best you can find. And try to find a driver, even if it needs work. Memories behind the wheel make strong motivation when the car's been on jacks in your shop for months.
Finally, consider how much room you have. Tim Suddard of Classic Motorsports magazine wisely cautions, "A disassembled car seems to take up three times as much space as an assembled one." This is one reason we've focused on smaller cars for our list. But if the fins on a '59 Cadillac set your heart to racing, make room for it.
Enough of that — let's get to the cars! We've chosen imports and domestics, with consideration carefully placed on three important characteristics: How popular were these cars when new? How well-supported are they when it comes to replacement parts? And how suitable are they for a home restoration project?
Best Cars to Restore: Imports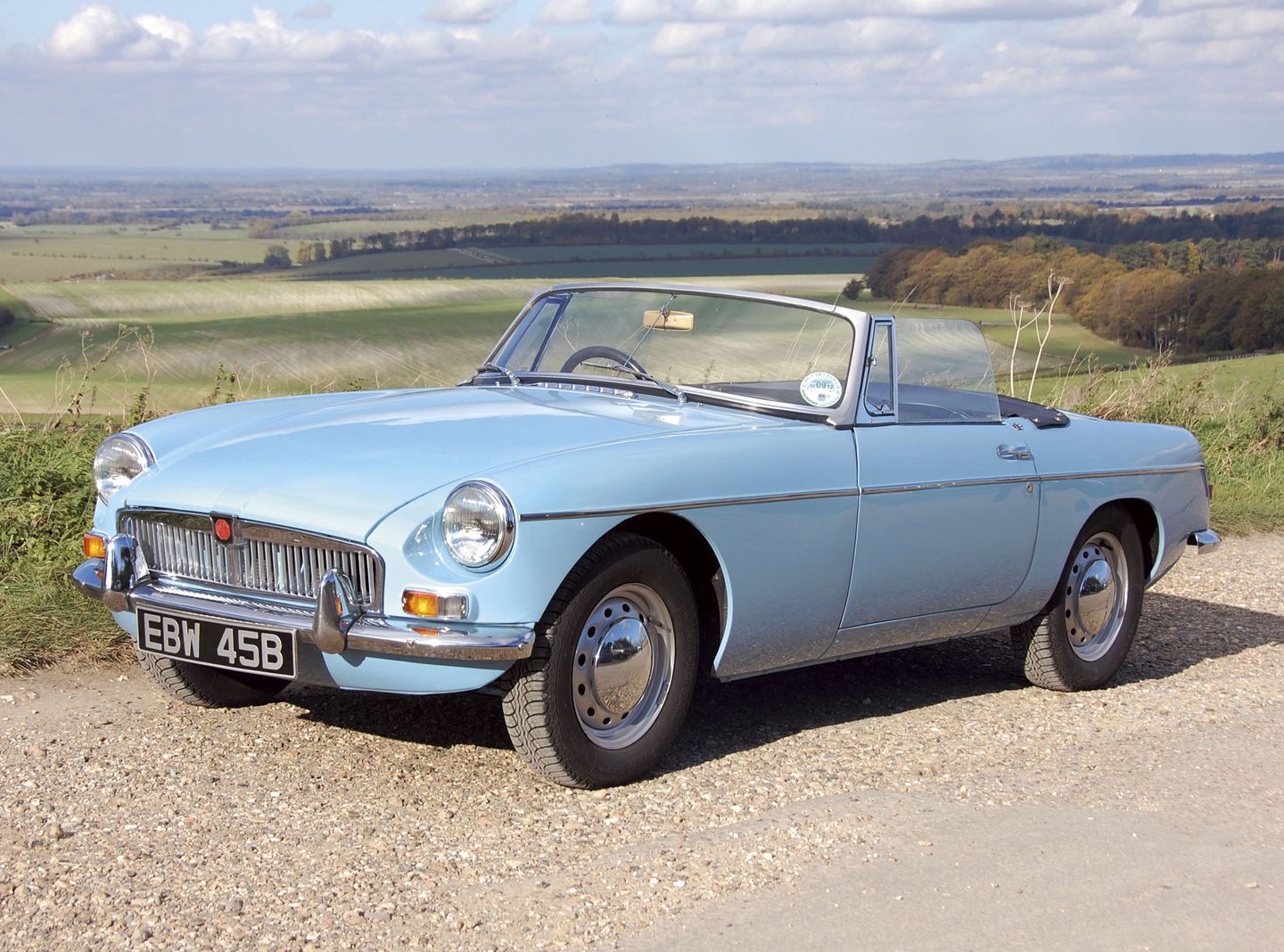 M.G. MGB
With more than half a million MGBs sold, this is the most popular British sports car in history. But perhaps the secret weapon for MGB restoration: the British Motor Heritage Limited body shell. Get one of these, a rusty donor car, and order new components and trim as required. It's an (almost) instant job, and one of the best cars to restore. Alternative: the M.G. Midget/Austin Healey Sprite are the MGB's smaller, nimbler cousins, less practical but often more fun.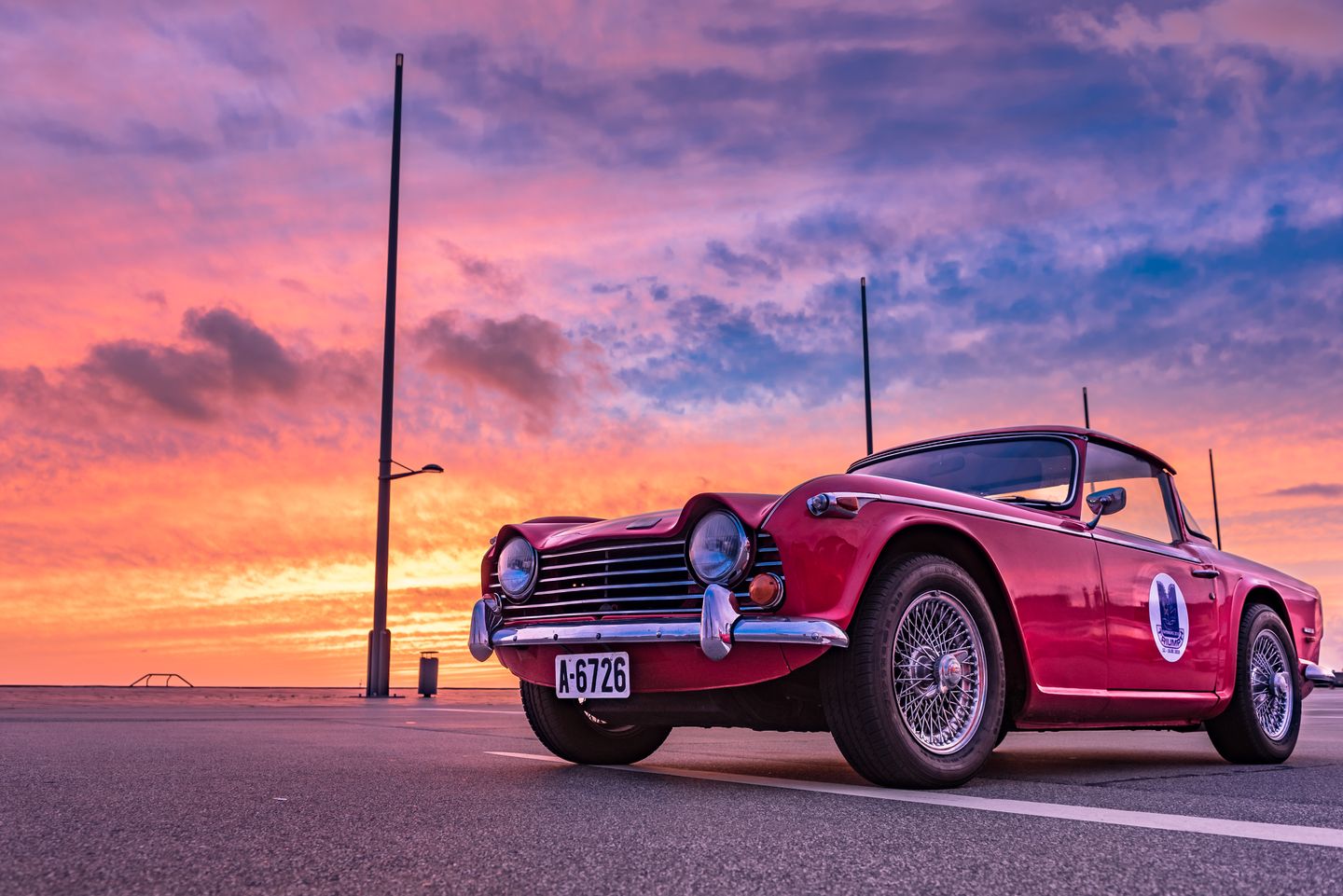 Triumph TR3
With good parts availability and a more raw character, the TR3, in all its rough and tumble glory, is for fans of the 1950s. Alternative: the TR4 offers a bit more sophistication (especially the TR4A with its independent rear suspension), and the TR6 with its 2.5L inline-six has one of the best exhaust notes of all British sports cars.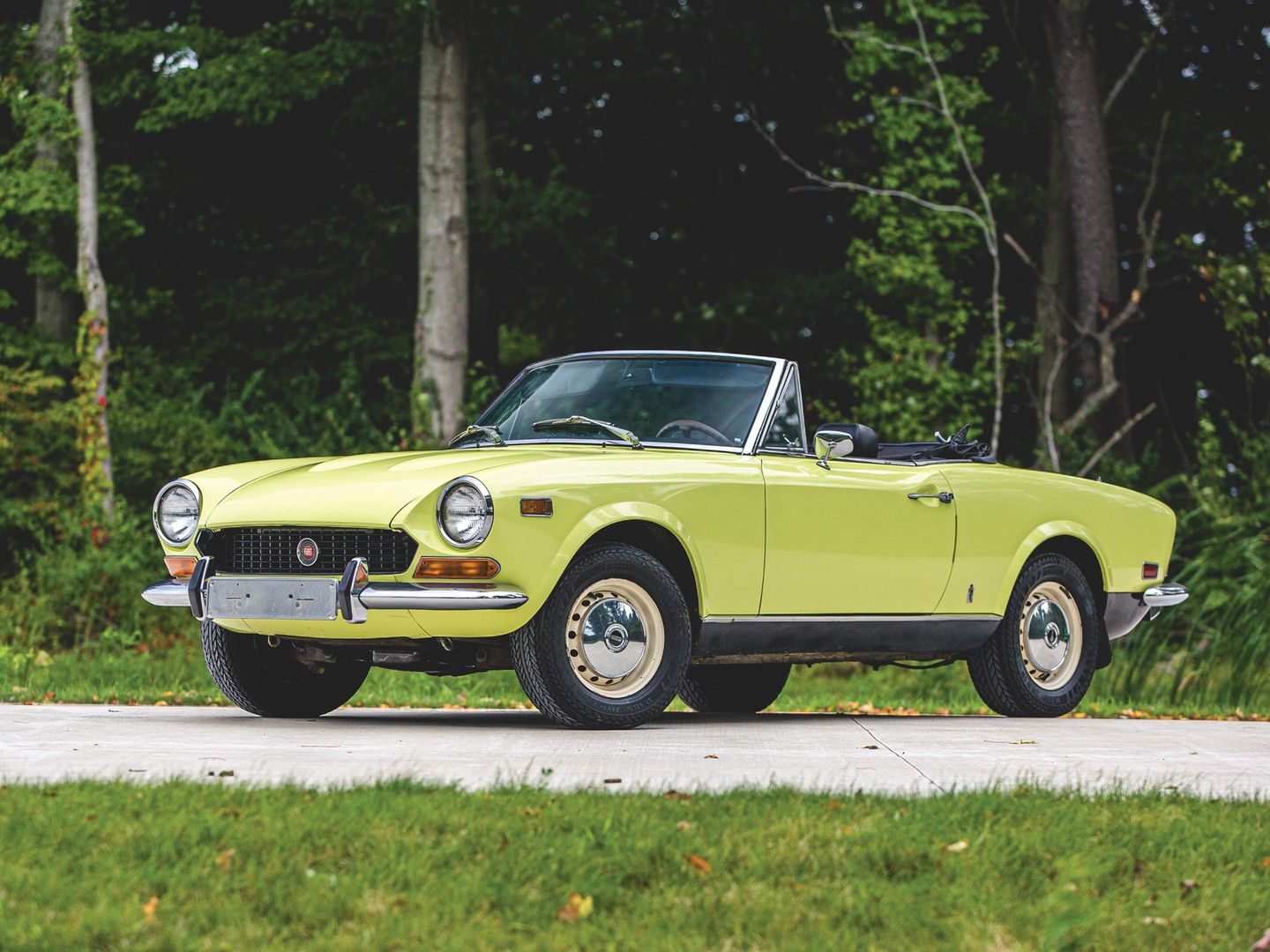 Fiat 124 Sport Spider
Light and nimble with an Italian twin-cam engine, the 124 Spider is responsive but also comfortable on longer journeys. Plus, its folding top is among the easiest to operate. While examples from the late Seventies are prone to rust issues, the early cars combine simple carburetion with a lightweight for a sweet spot. Alternative: The Alfa Romeo Spider (1966-94) combines more footprint for sophistication and style with more complexity, but little that's beyond the scope of a competent home mechanic.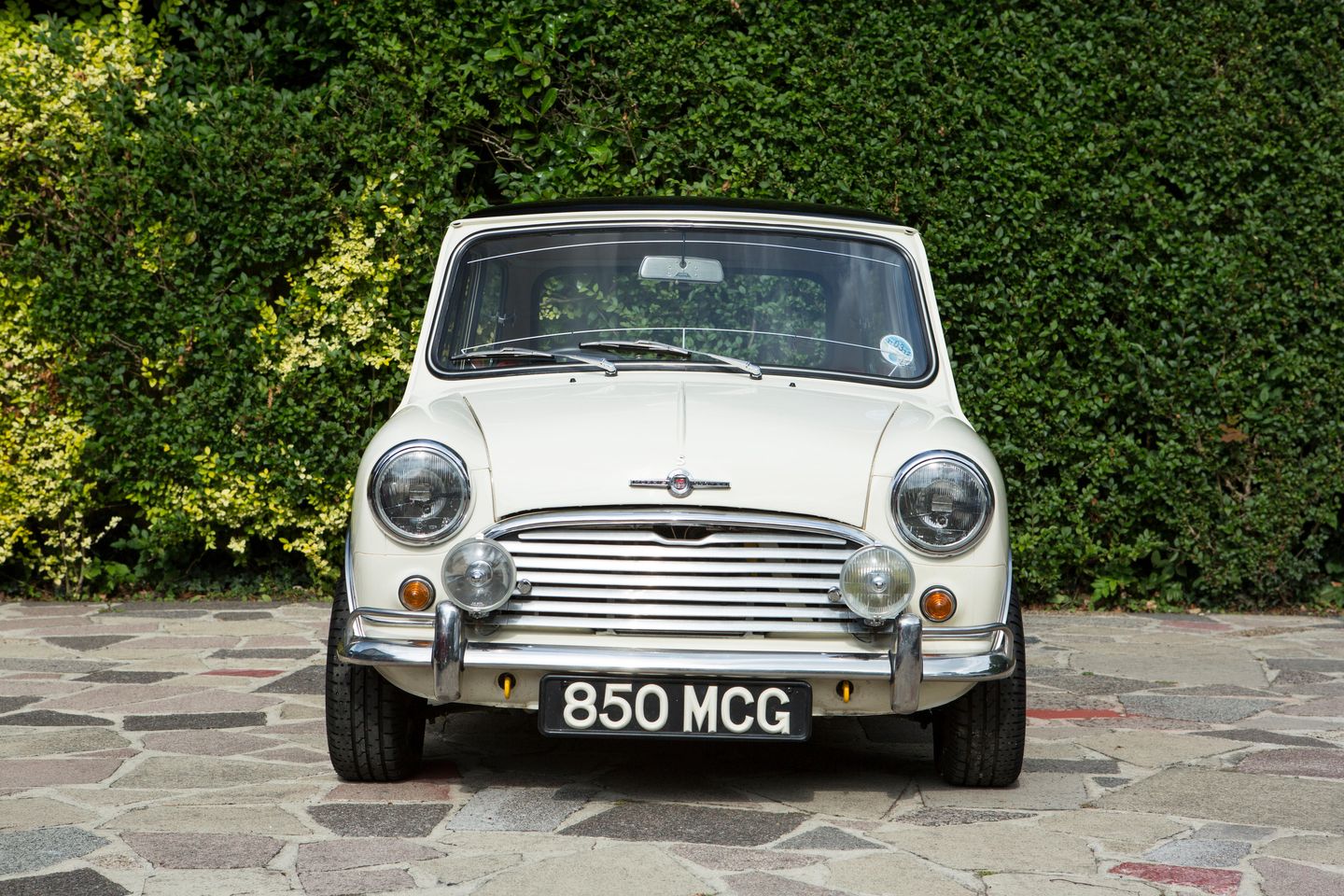 Austin-Morris Mini (1959–67)
One of the 20th century's most significant (and fun to drive) cars, the original Mini popularized the transverse FWD layout that dominates so much of today's automotive world. With more than 5,000,000 sold, the Mini is one of the best cars to restore (certainly easiest). Alternative: VW Golf/Rabbit GTI (1975–84). Whether in German (1975–79) or US (1983–84) guise, these cars initially defined the "hot hatch" segment.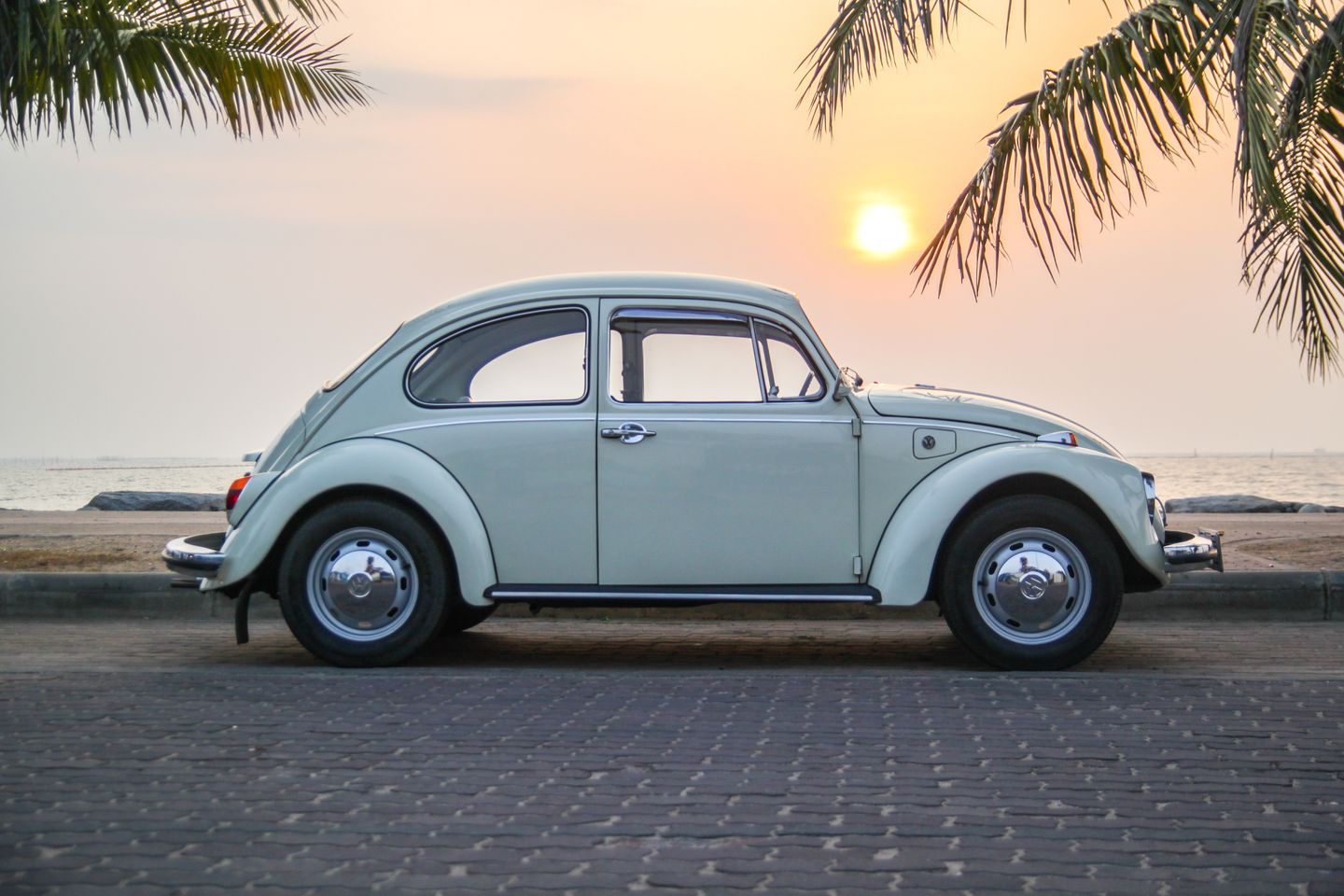 Volkswagen Beetle
Popularity and long production means that VW Beetle parts are still plentiful and cheap. As with the British examples, most body panels bolt together, making it easy to disassemble for cleaning and repair. Just look out for the longitudinals—the fore-and-aft floor pan reinforcements which also serve as heater/defroster channels often rust away to nothing. Alternative: if you like your German people's car wearing a slick Italian suit, check out the Karmann-Ghia.
Best Cars to Restore: Domestic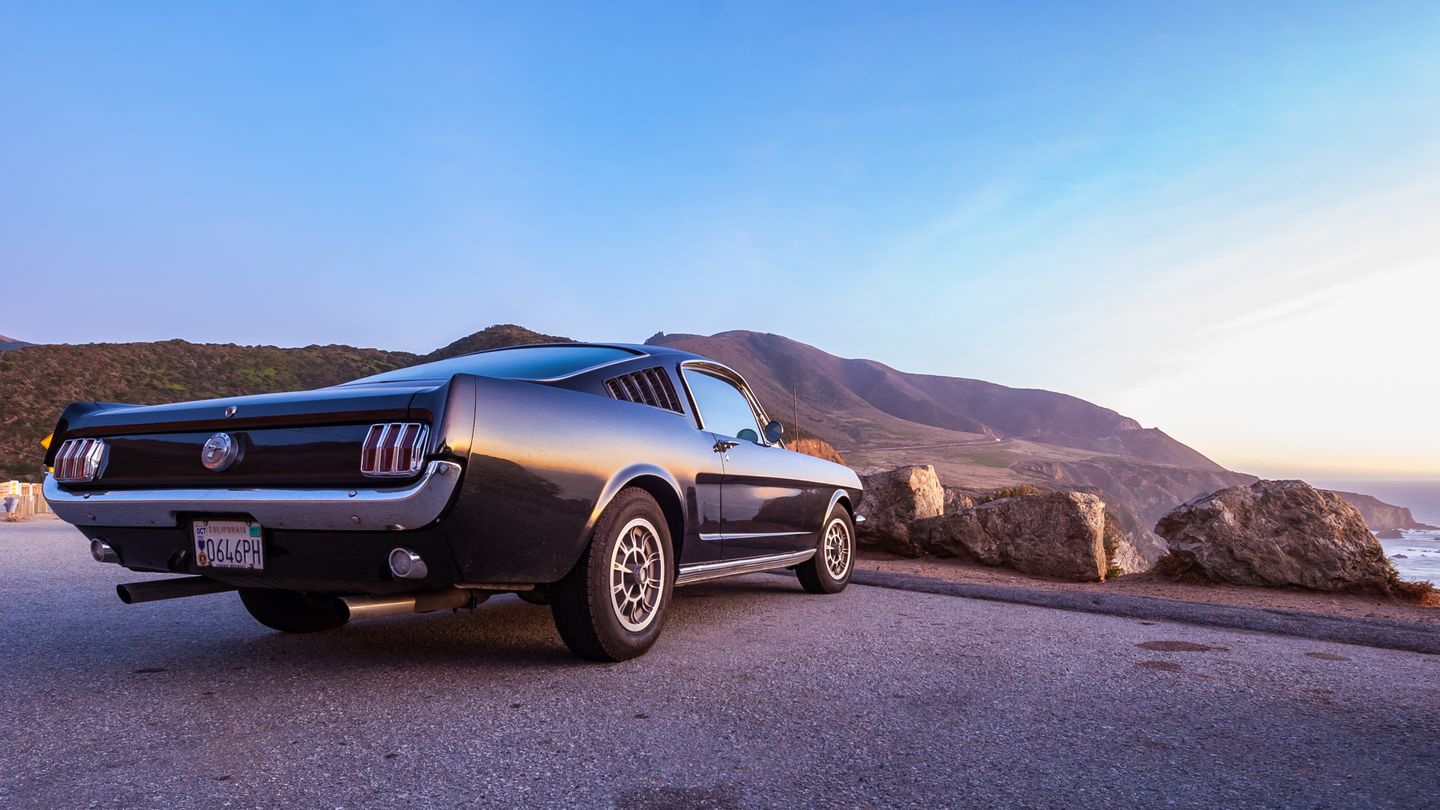 Ford Mustang ('64–1/2–'70)
Roughly a million first-generation Mustangs were produced between 1964 and 1966, and through the 1970 model, the Mustang remained light and nimble. Parts are as available as you'd expect. If you're thinking restomod, Shelby performance gear is available. There's no question the early Mustang is one of the best cars to restore. Alternative: 1964–67 Ford Falcon. Mustang mechanicals in a sharp compact sedan make the Falcon a great sleeper candidate.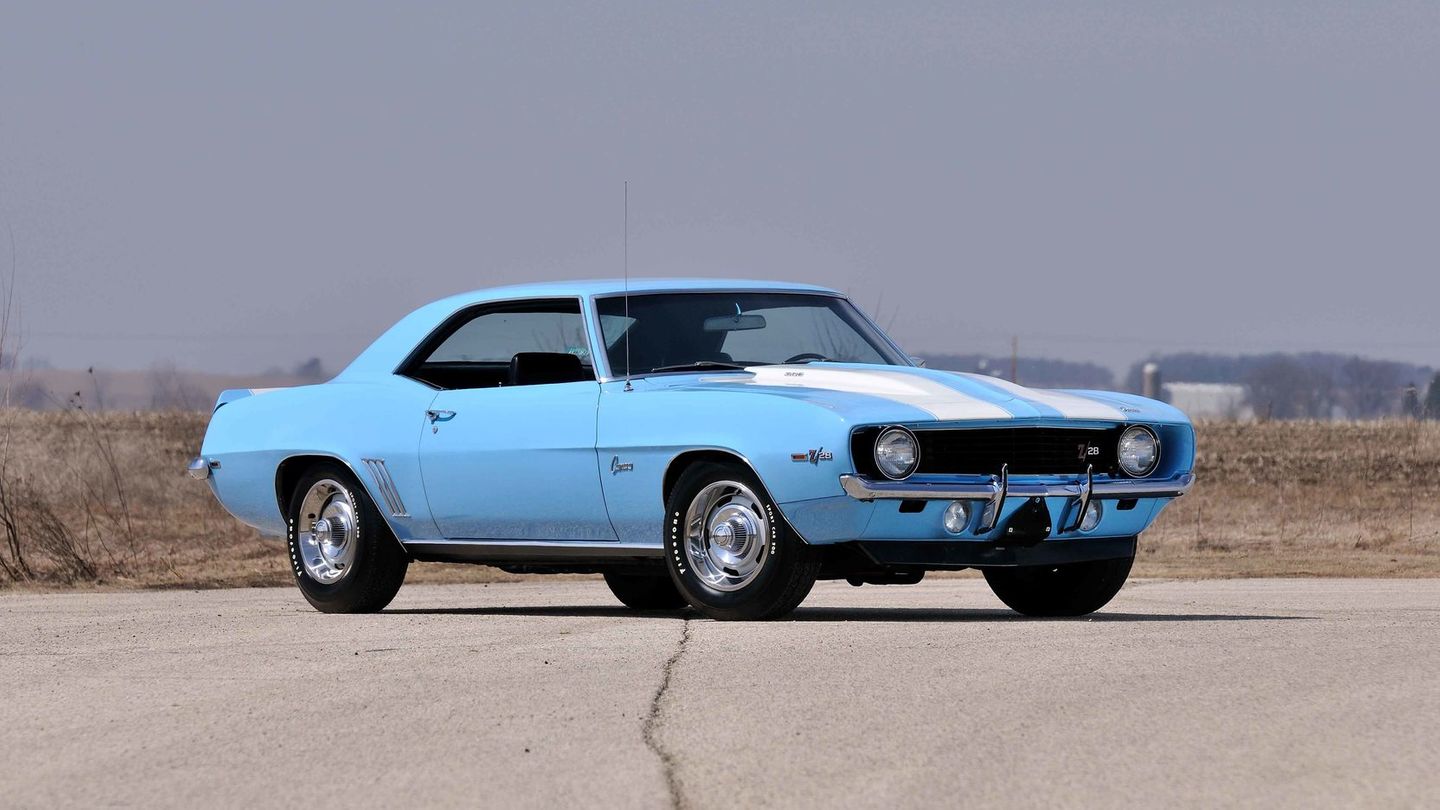 Chevrolet Camaro ('67–'69)
Popularity then and now makes the Camaro a great restoration choice. Parts availability keeps things simple, while enthusiasm means they're easy to sell. Expect to pay more for performance models such as the Z-28 and various COPO editions—but other models are moving up in value. Alternative: Pontiac Firebird. This near twin of the Chevy offers all the thrills with a slightly different flavor.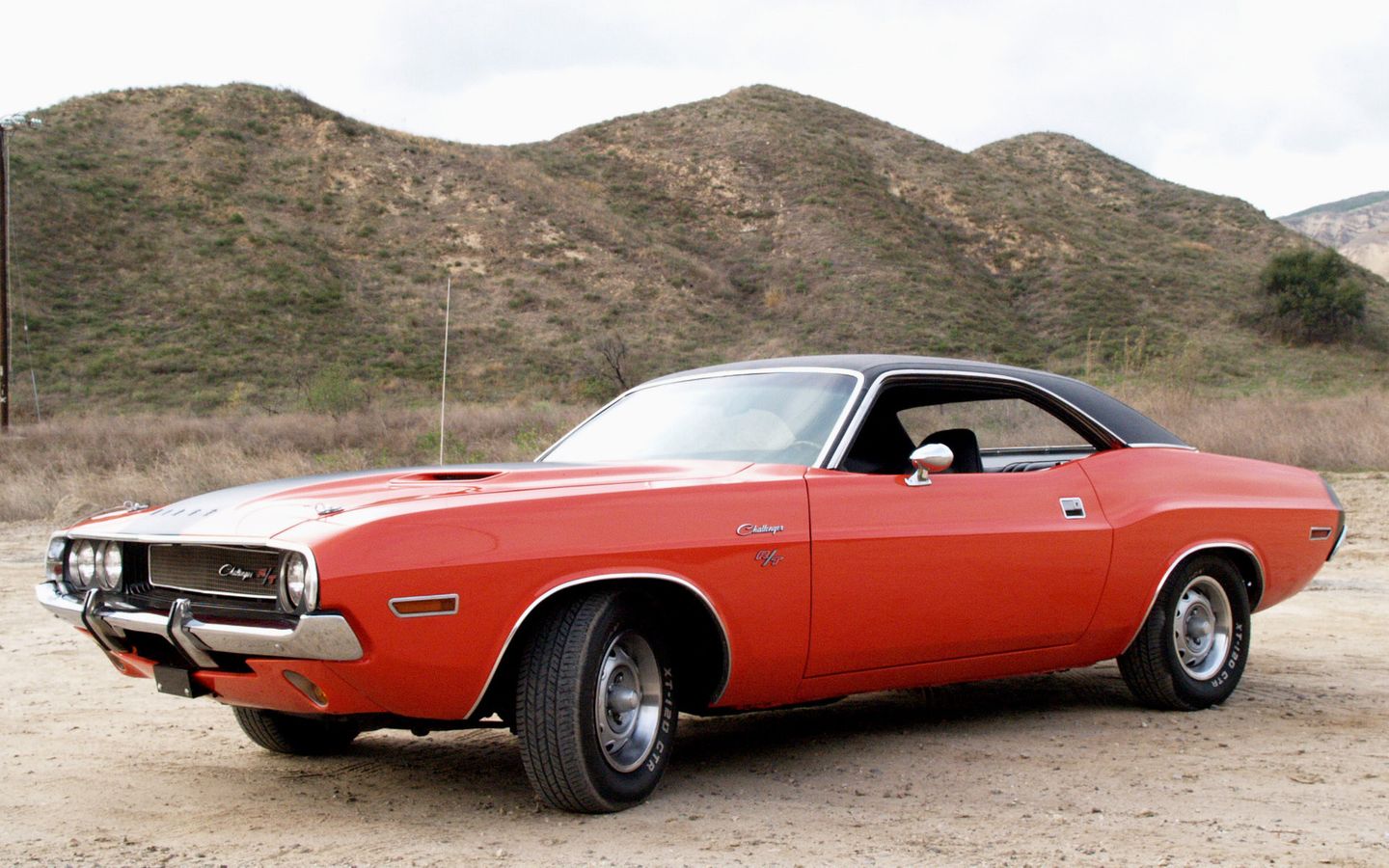 Dodge Challenger / Plymouth Cuda (1970–74)
The E-Body Plymouth Barracuda and Dodge Challenger share styling, though the Challenger has a 2" longer wheelbase and is 4.7" longer overall. (The original Barracuda was introduced in 1964, and is a worthy restoration candidate in its own right.) Both were available with a range of engines, but the bigger V8 options (426 Hemi and 440 wedge) are the most collectible. Alternative: Plymouth Duster, then as now a less expensive way to enjoy Mopar power.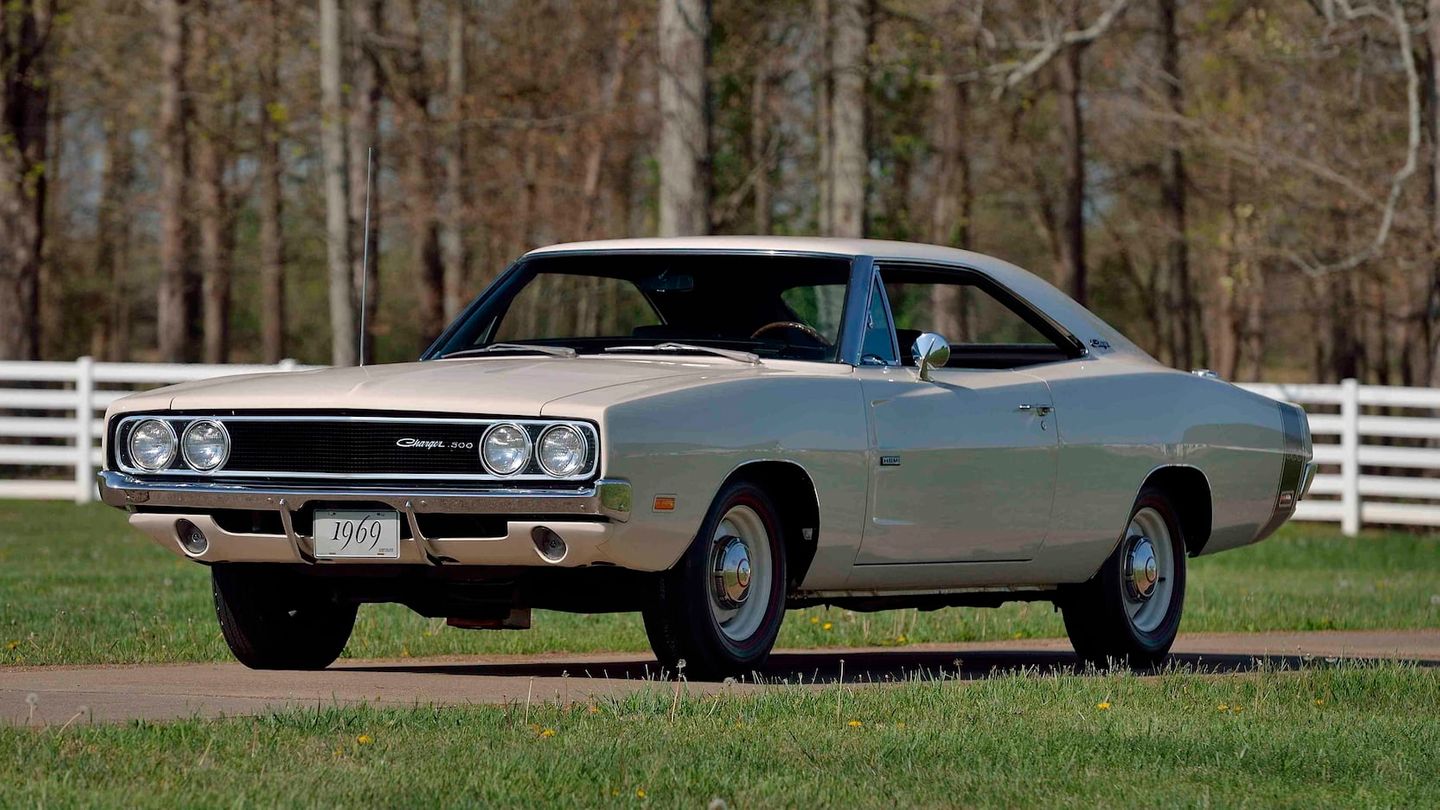 Dodge Charger ('68-'70)
Many consider the '68–'70 Charger to be the best-looking muscle car of all time. With its Coke-bottle styling and an intensity of presence, the Charger eventually developed a dominance in NASCAR that carries forward to the present. Looks and performance make this a perennial choice. Alternative: '65–'67 Charger, with different looks but a similar racing pedigree.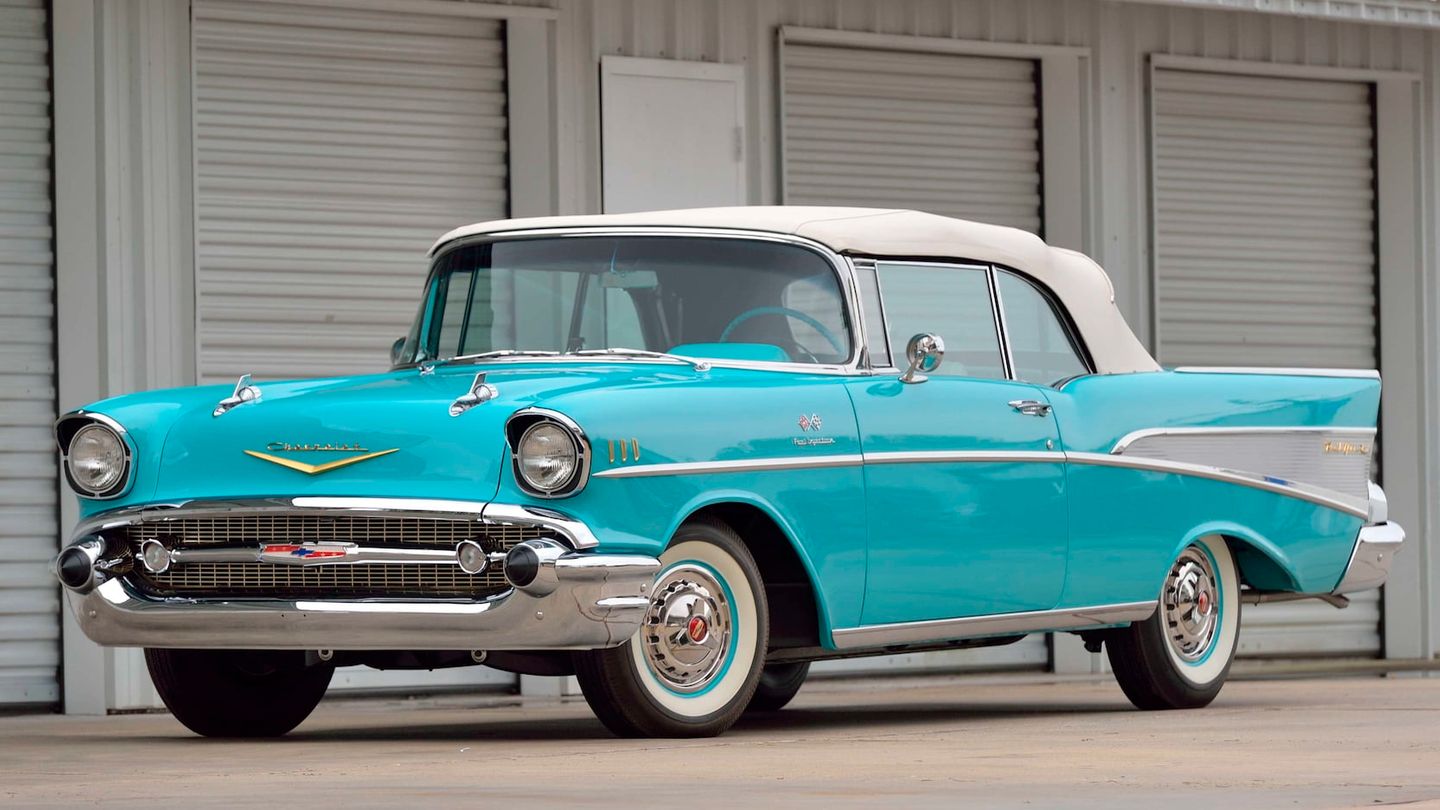 Tri-Five Chevy
The "shoebox" Chevy (1955–56–57) was the car to have a few years ago. While the market has flattened somewhat, they're still a great restoration option for someone looking for a relatively easy classic build, and one of the best cars to restore. Historic connection: the fuel-injected 1957 283ci V8 was the first production engine to make one horsepower per cubic inch. Alternative: Chevrolet Impala, 1959–63. Choose your look, from fins that rival the contemporary Caddy to crisp, straight-sided '60s style.
The Last Word
Choosing the best cars to restore is really more about your heart than your head (or your wallet). Pick one you love and you'll have less risk of losing interest midway through. Your best chances for success are if the car you're working on is one you always wanted, or have a connection with.
Photos via Bonhams, Mecum Auction, RM Sotheby's.
Powered by Froala Editor