You're looking at a limited-production classic car advertised as a specific year. But as you read up on the model, you see that the car for sale has equipment from another model year. Is the seller trying to pull one over on you?
Not necessarily. The reasons for this changed over time, and as vehicle laws in the US responded to legislative changes. Let's explore a couple of different eras.
The 1950s: Different States, Different Laws
In the early postwar years, many states wrote their own laws about title information on foreign vehicles. While some issued titles based on the year of manufacture, many states titled cars in the year they were first sold.
In the 1990s, a friend asked about titling his Austin-Healey 100, bought from out of state. The old title called it a BN1, the first series of Donald Healey's iconic roadster produced with Austin power, built from 1953 through early 1955.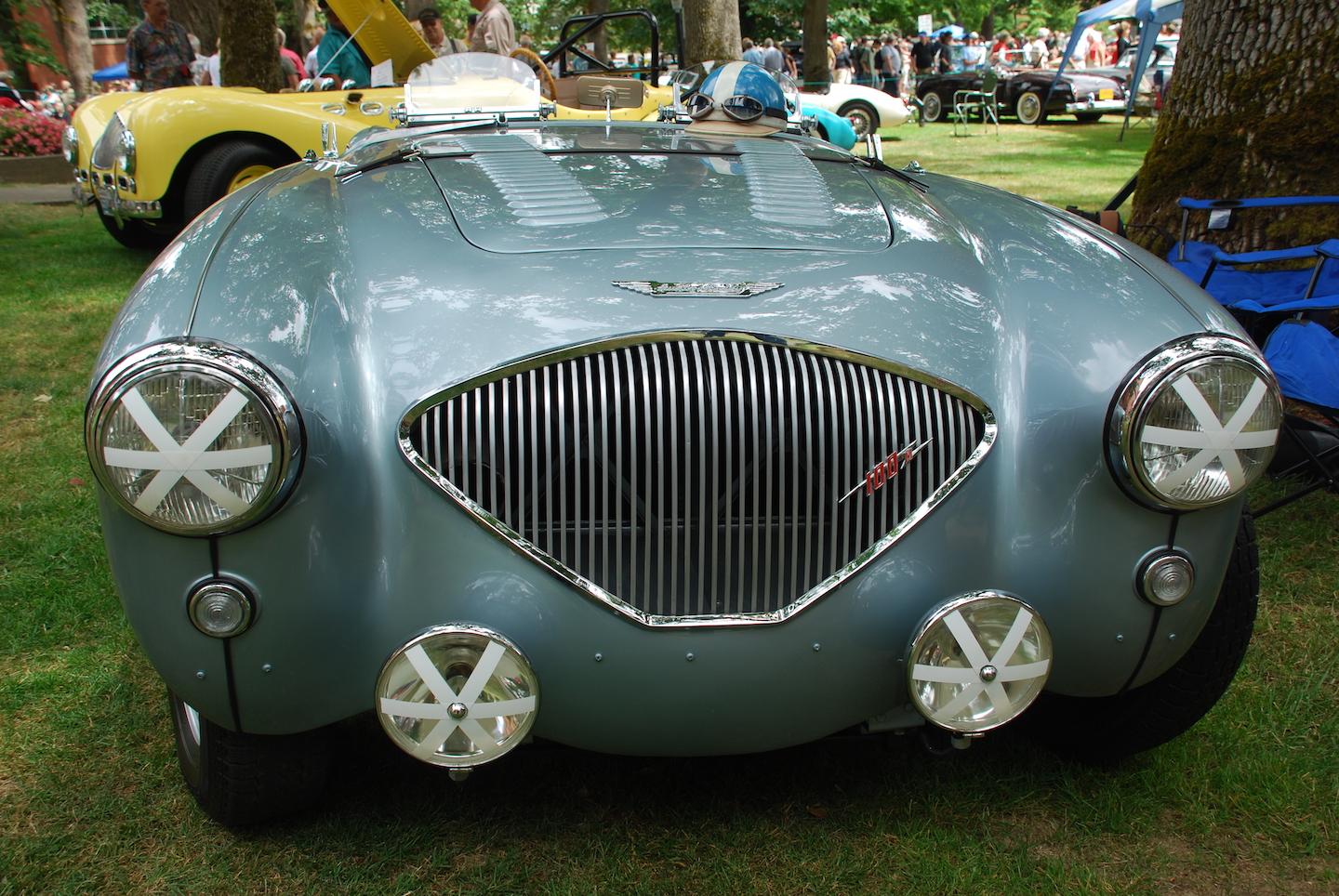 The BN1 used a three-speed version of the Austin gearbox, with first gear blanked off due to the torque produced by the Healey-tuned 2.6-liter four. It included a Laycock-de Normanville electrically operated overdrive, effective on the top two gears, to give the Healey 100 five forward speeds. From May 1953 through August 1955, Austin-Healey produced a total of 10,030 BN1s.
Here's the problem: the title from the previous owner listed the car as a 1956. That year's model, the BN2, used the same engine and body styling (especially the highly desirable folding windscreen), but had minor modifications to the running gear—in particular, it used a traditional H-pattern four-speed gearbox rather than the three-plus-two of the BN1. The car in question clearly had the three-speed pattern on the tunnel and the overdrive toggle on the dash. But the factory produced only 4,604 BN2s, making it a rarer car. Had he been hoodwinked?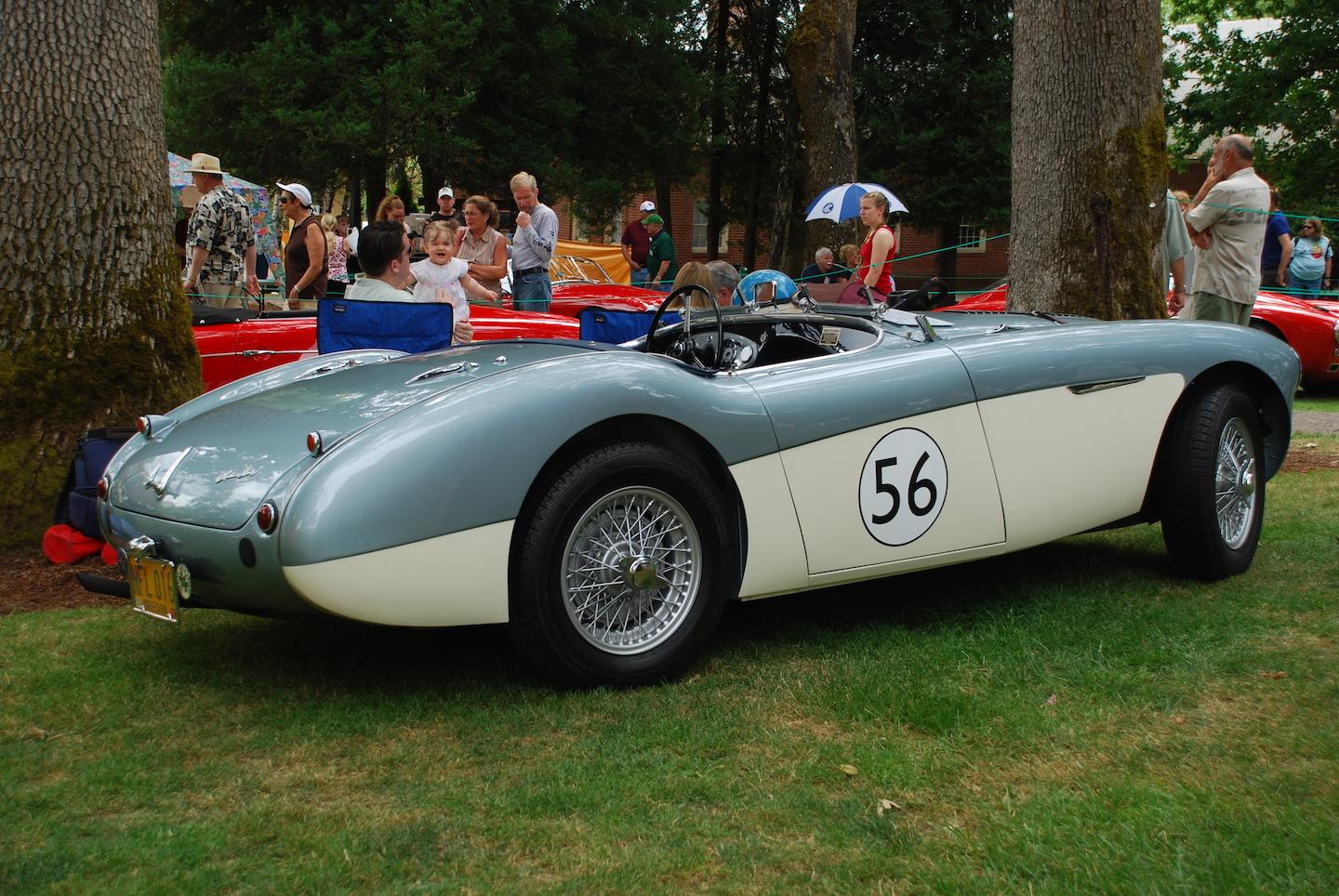 The new owner took a detailed look at the original title of his 100, which fortunately came with the car, including the serial number; it was dated during calendar 1956. At this point, it became clear. Many states during the 1950s titled cars by the year in which they were first sold—NOT the model year. And while sales of sports cars were fairly brisk on the coasts, our friend's Austin-Healey had come from a state other than California or New York. (In January 1956, Austin-Healey BN2 production was 200 units per month, 150 of which were sold in California. There really is something about sun, sand, and sports cars.)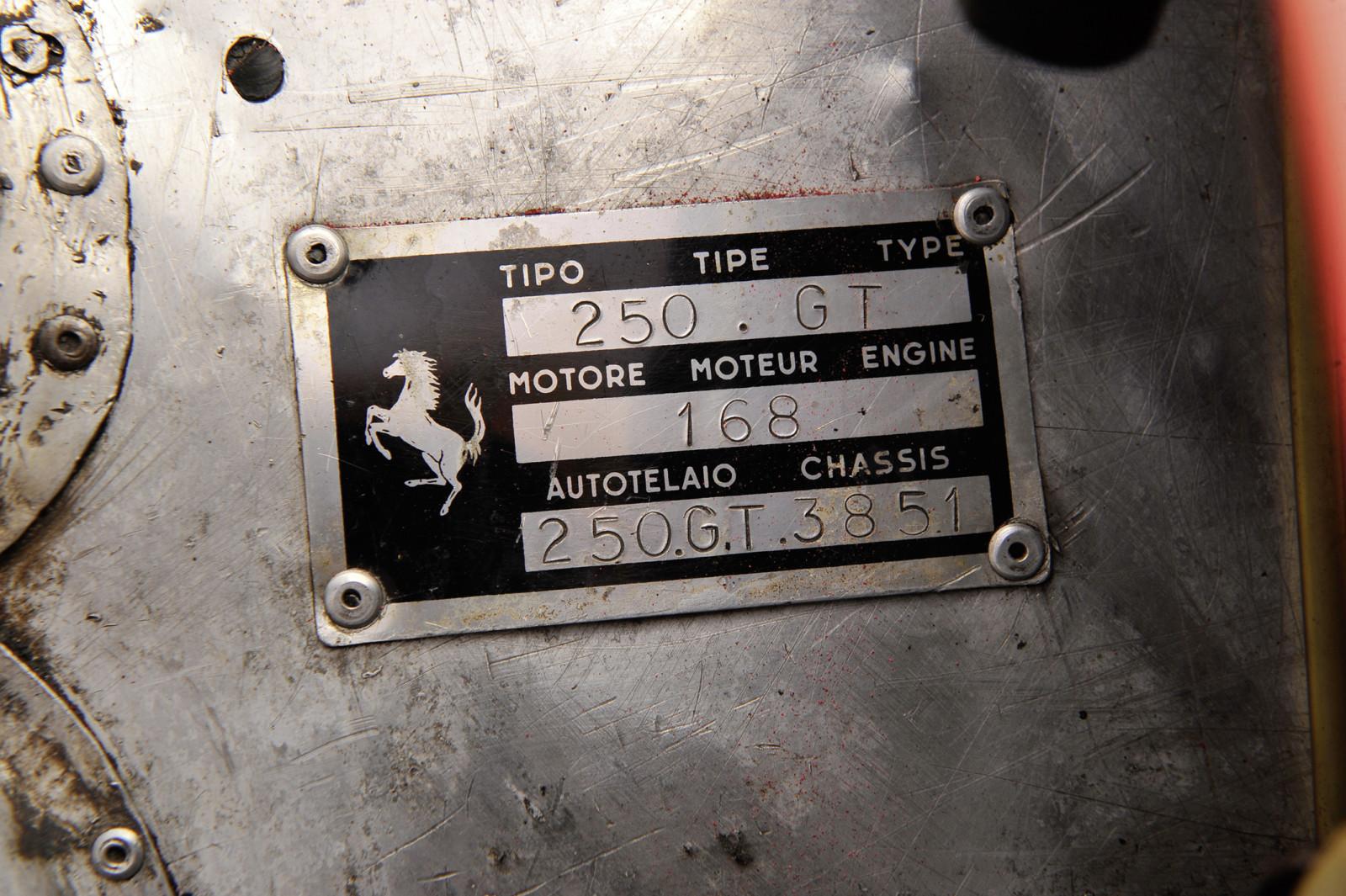 Where to Check the Year Model of a Car
If you can get the serial number of a car you're considering buying, you can probably find the details on your car. In particular, if you have a British classic, the British Motor Industry Heritage Trust can provide you with a certificate listing many of the details of your car, including build date, optional equipment, trim colors, and more.
Similarly, Alfa Romeo owners can obtain a certificate from FCA's Alfa Romeo Certificate of Ownership page. Other Italian marques under the FCA umbrella may be available; for details, contact heritage@fcagroup.com. There are also registries for many classics and collectibles, which very likely have the details on the car you're looking into. Get in touch with the car clubs and communities that surround the make and model to learn more.
Post-1968: Emission and Collision Laws
As pollution and crash safety came to public awareness in the 1960s, things changed significantly. Initially, new laws introduced minor changes to exhaust systems and vehicle appearance.
But both sets of laws were meant to ramp up over time. By the mid-1970s, British sports cars were saddled with huge, heavy bumpers covered with black rubber masks. Porsche shortened the hood and lost the once-svelte body-colored bumpers with chrome trim that had represented the marque since the 356. The Italians fared little better, though leave it to Alfa Romeo and Fiat to come up with bumper designs that were, if not particularly beautiful, then certainly less ugly than many others.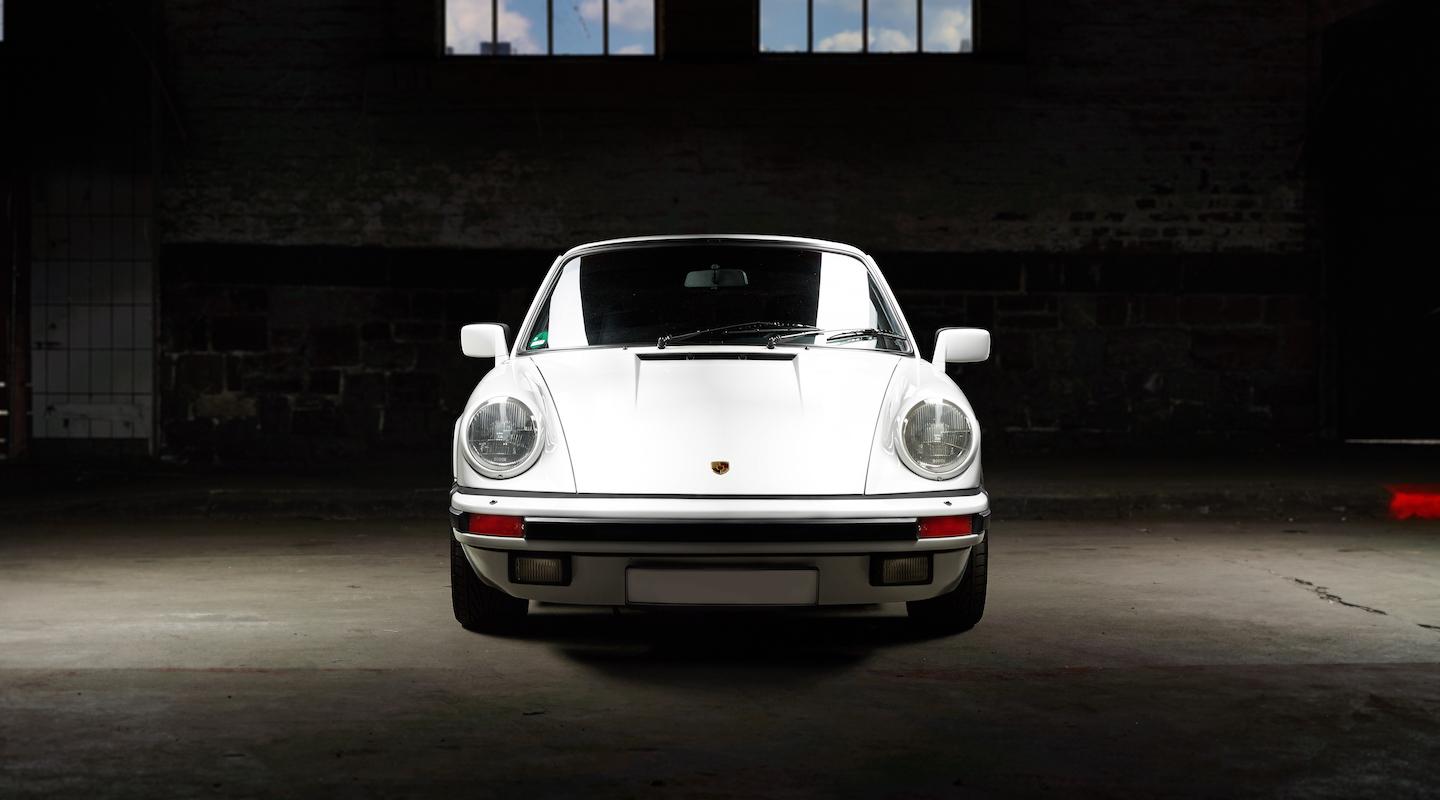 For Alfa Romeo, the real challenge was model year 1975. Unable to produce a California-legal emissions setup in the time available, Alfa decided to sell only model-year 1974 Spiders in California, their single most profitable market (sun, sand, and sports cars, again). From the mid-1960s to the early 1990s, roughly 50% of global Spider production arrived in the port of San Francisco. With annual production peaking around 2,200–2,400 cars, this represented a significant value to the company. Which explains why I own a 1974 Alfa Romeo Spider first titled in May of 1976—and why Alfa (and Pininfarina) produced some 5,400 1974 Spiders.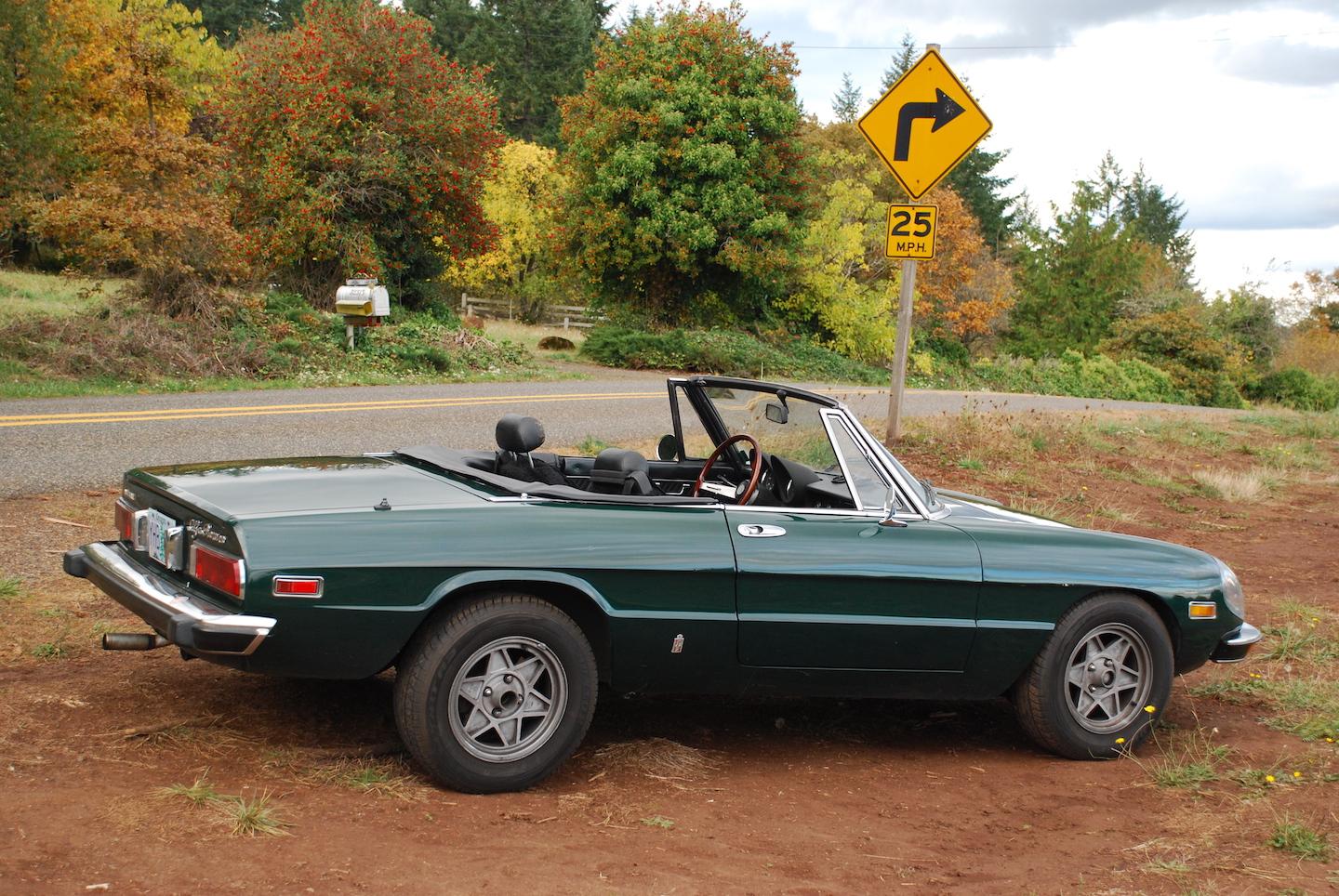 How to Check the Manufacturing Date of a Car
However, there's one other reason that you might be looking at a car with equipment that doesn't line up with the apparent year it was built. Fortunately, this is the simplest and most easily checked.
Traditionally, the production of each new model year began in September of the previous calendar year. In the average coffee-table book, this can make for confusing reading.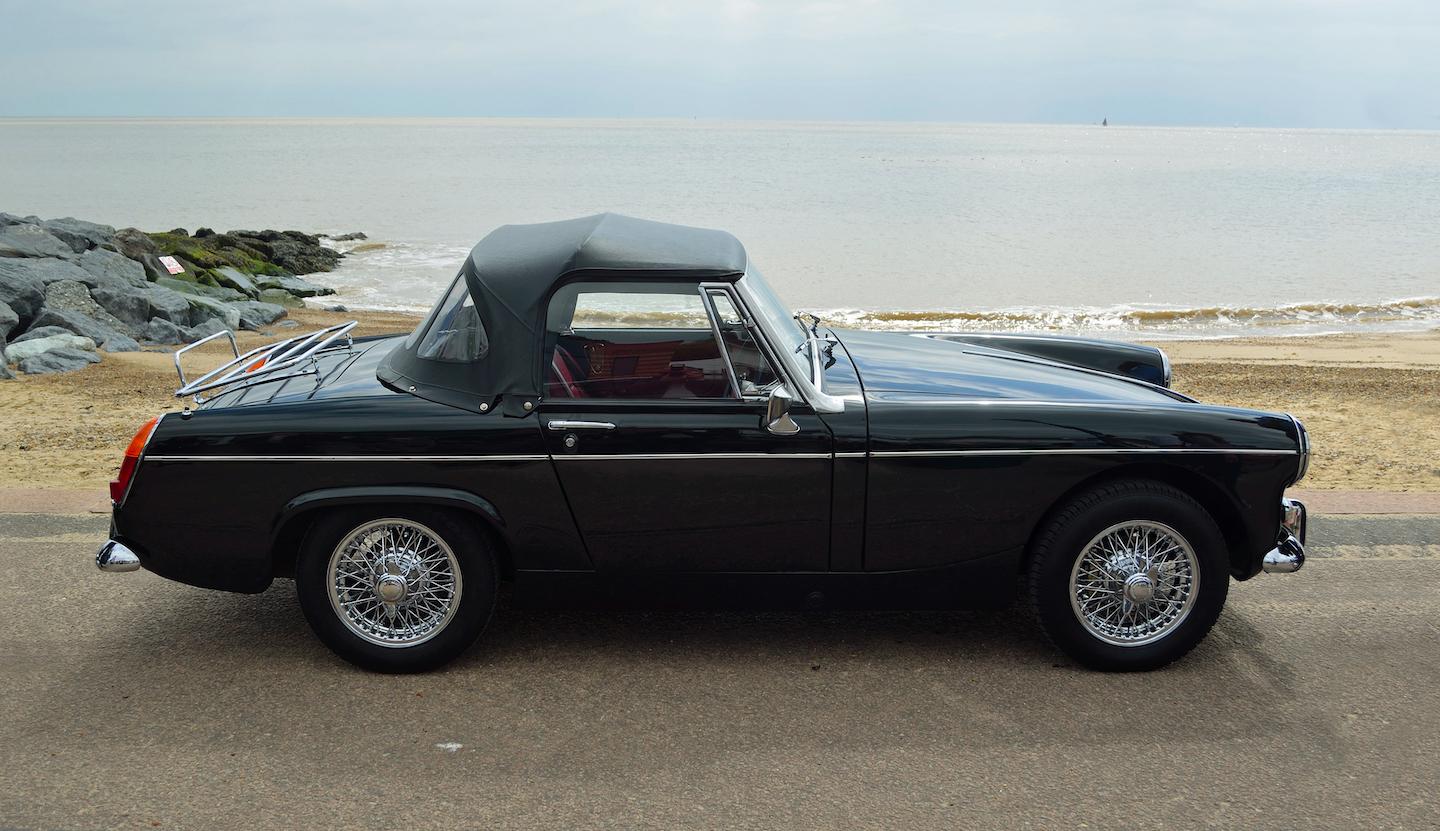 I discovered this with the very first classic British sports car I bought, a 1974 M.G. Midget. The car sported chrome bumpers (though with square rubber "over-riders" as part of the collision protection), and a quick peek under the hood showed twin SU carburetors. But looking at details in a marque history confused me: the book stated that in 1974, British Leyland used the 1,500cc engine and single Zenith-Stromberg carburetor from the Triumph Spitfire, as well as adding the heavy (and, let's face it, ungainly) black rubber bumpers.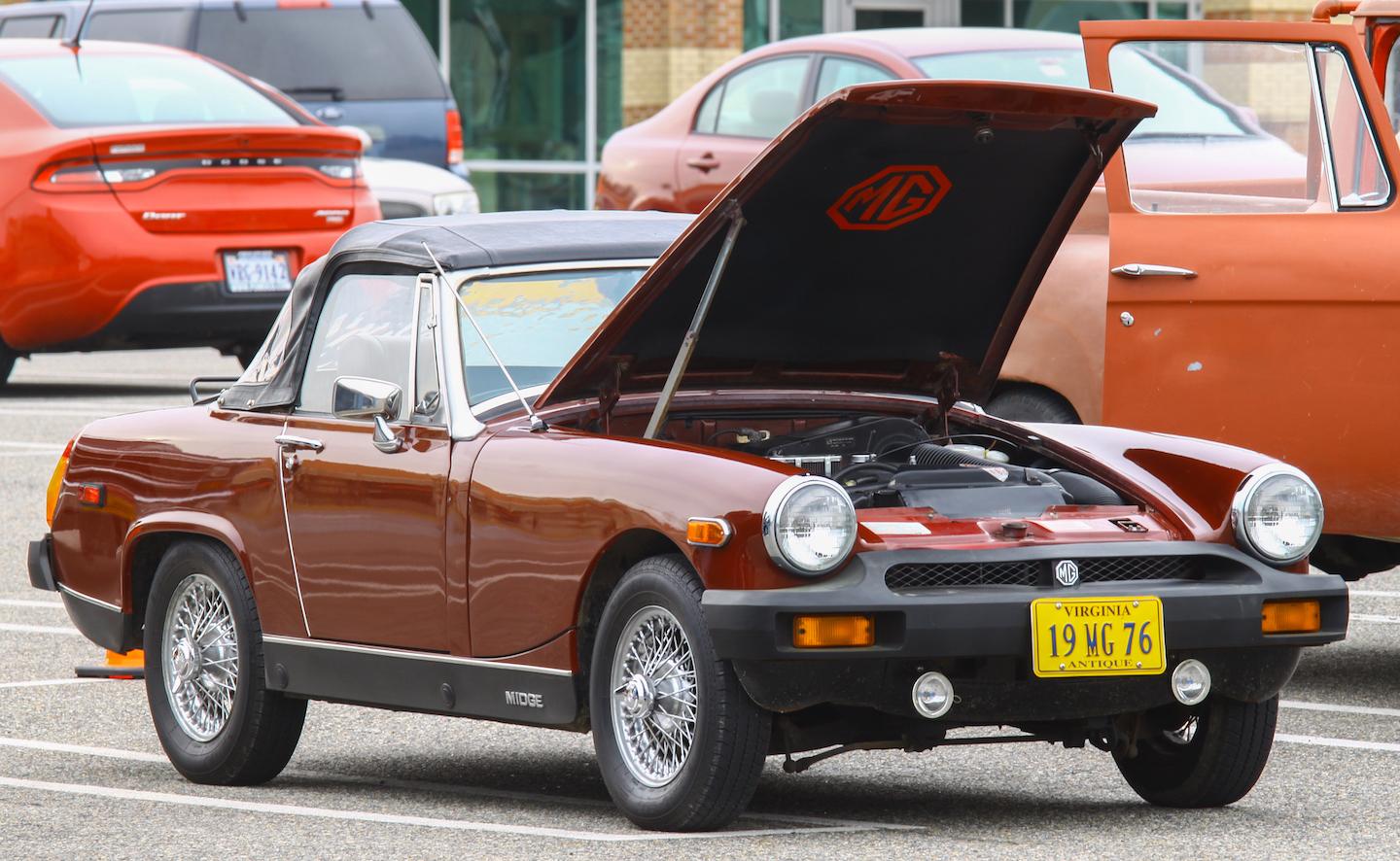 A little digging determined that M.G. did change over to the single-carb 1,500 and one-piece rubber bumpers in September 1974, for the 1975 model year, on cars beginning with serial number 154100. (The Midget I was looking at had a serial number a couple of thousand prior to that, which legitimized the twin carbs and chrome bumpers.)
If the vehicle you're looking at is a low-volume car, such as an American muscle car or a competition car, there may be other running changes in a given model year (or calendar year). Case in point: the 1965 Chevrolet Chevelle Malibu Super Sport was originally produced beginning in fall of 1964 and included a 2V carburetor on the base 283ci V8, but 283s received an upgrade to a Rochester Quadrajet beginning in February 1965.
How to Tell the Year of a Car
In short, if you spot something that doesn't seem quite right for a car advertised from a specific year, take a closer look, either in a reputable marque history or if possible, at a registry for the specific vehicle. It could be that the seller is trying to "upgrade" a less-valuable vehicle, but it might just be that the car in question was a transition year, or that it was originally sold in a state where that model was a slow seller. As always, research is your best bet.