The Chevelle name is magic in muscle car circles. Despite only existing as a nameplate for 13 years (1964–1977), the Chevelle had a big impact, and there's are two reasons for that—magical long hood, short-deck styling, and lots of horsepower. The Chevelle engine bay was home to some mighty big powerplants, and the ultimate was the 454 big block. What follows is a brief, but highly detailed summary of Chevrolet Chevelle History.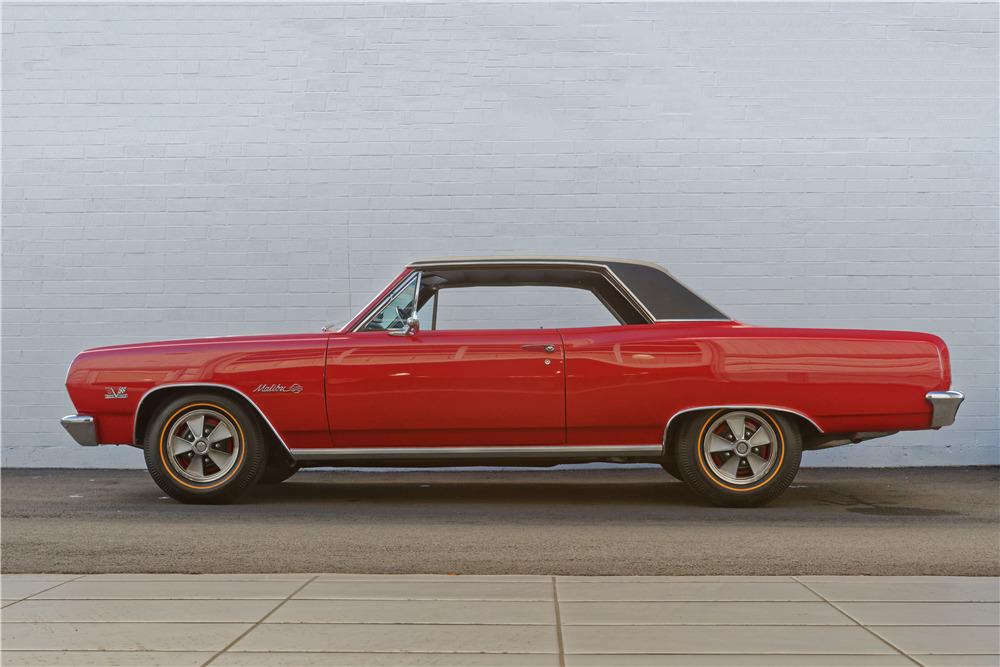 What was the best year for the Chevelle?
Though a strong case could be made for the early design, let's go with 1970. It was peak muscle. How much horsepower does a 1970 Chevelle SS 454 have? This 7.4-liter motor was produced in several configurations—for instance, the LS5 version in the 1970 Corvette was factory rated at 390 horsepower. In the Chevelle SS, as the LS5, it probably produced 360 horsepower—though muscle car output is often understated. That's stump-pulling enough, but if the buyer checked RPO Z15 (and paid $503.45) they got a 450-horsepower solid-lifter behemoth with 500 pound-feet of torque.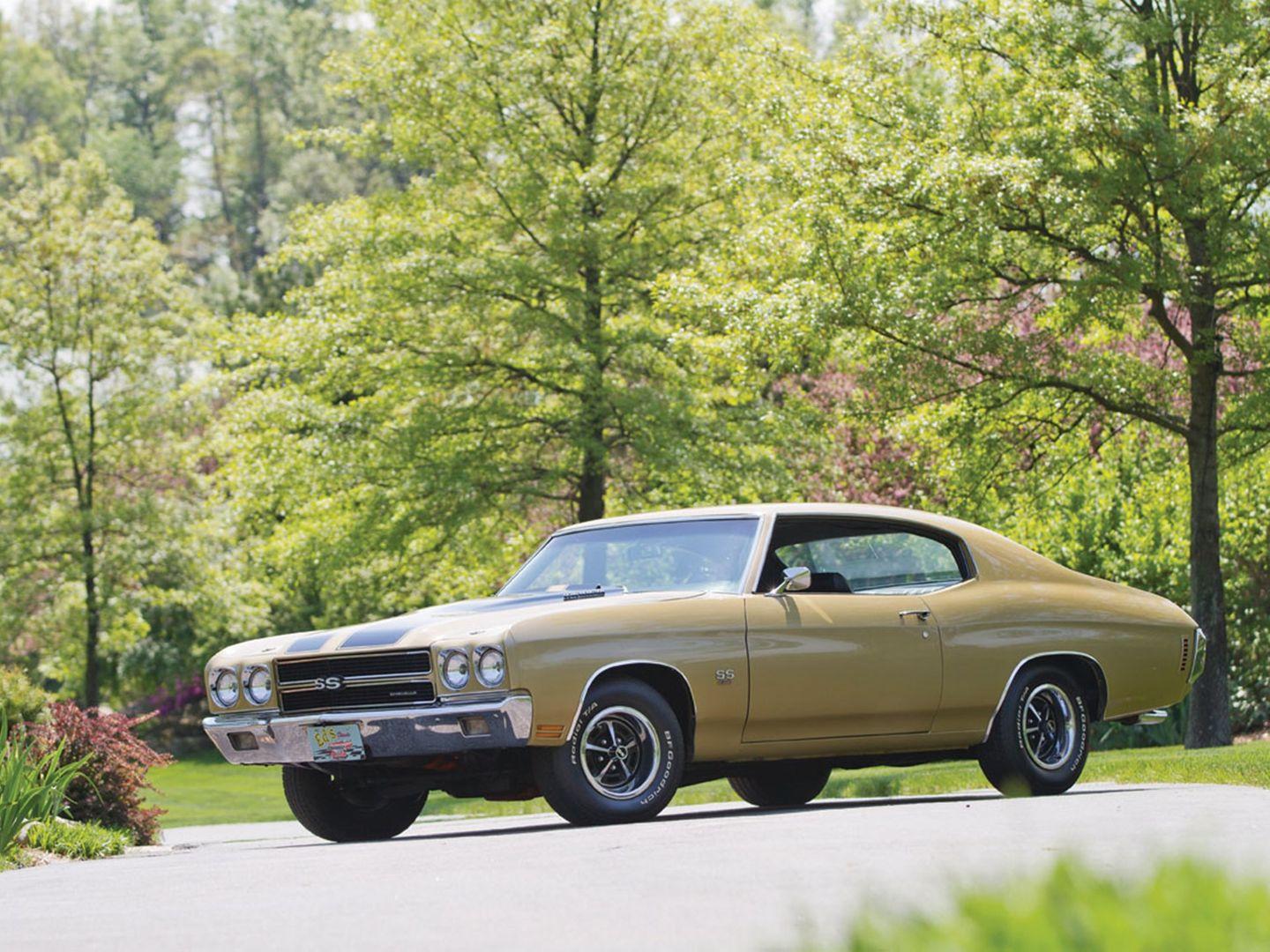 Hot Rod magazine said of the Z15 in 1970, "The future may never see a car like this. It is one of the brutes, and all it needs is a way of staying in contact with terra firma." That was indeed the rub, since muscle cars like this were most effective in a straight line.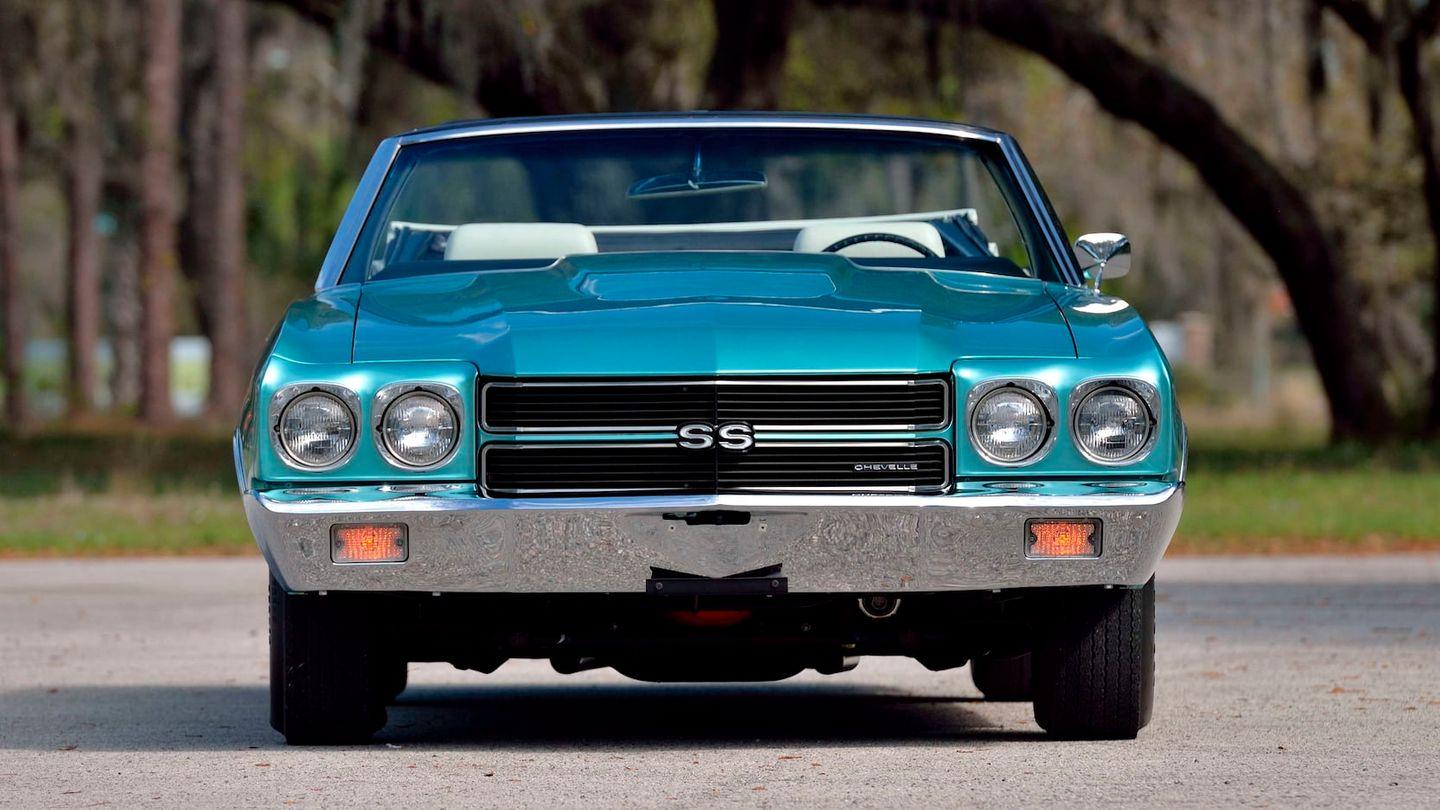 What was the first year of the Chevelle?
Here's a little bit of Chevelle history. The nameplate was introduced on September 26, 1963, as a 1964 model. The Chevelle was built on the A-body platform that also underpinned the Pontiac Tempest, Oldsmobile Cutlass, and Buick Skylark. GM saw this mid-sized car as slotting between the popular Nova and Impala brands, competing with models like the Ford Fairlane.
They certainly weren't all muscle cars. Four-door sedans, station wagons, base convertibles and even an El Camino were quite popular. The first SS cars were a $162 option on the Malibu. It added vinyl bucket seats, a console (if you ordered the two-speed Powerglide automatic or Muncie four-speed manual) and a gauge package.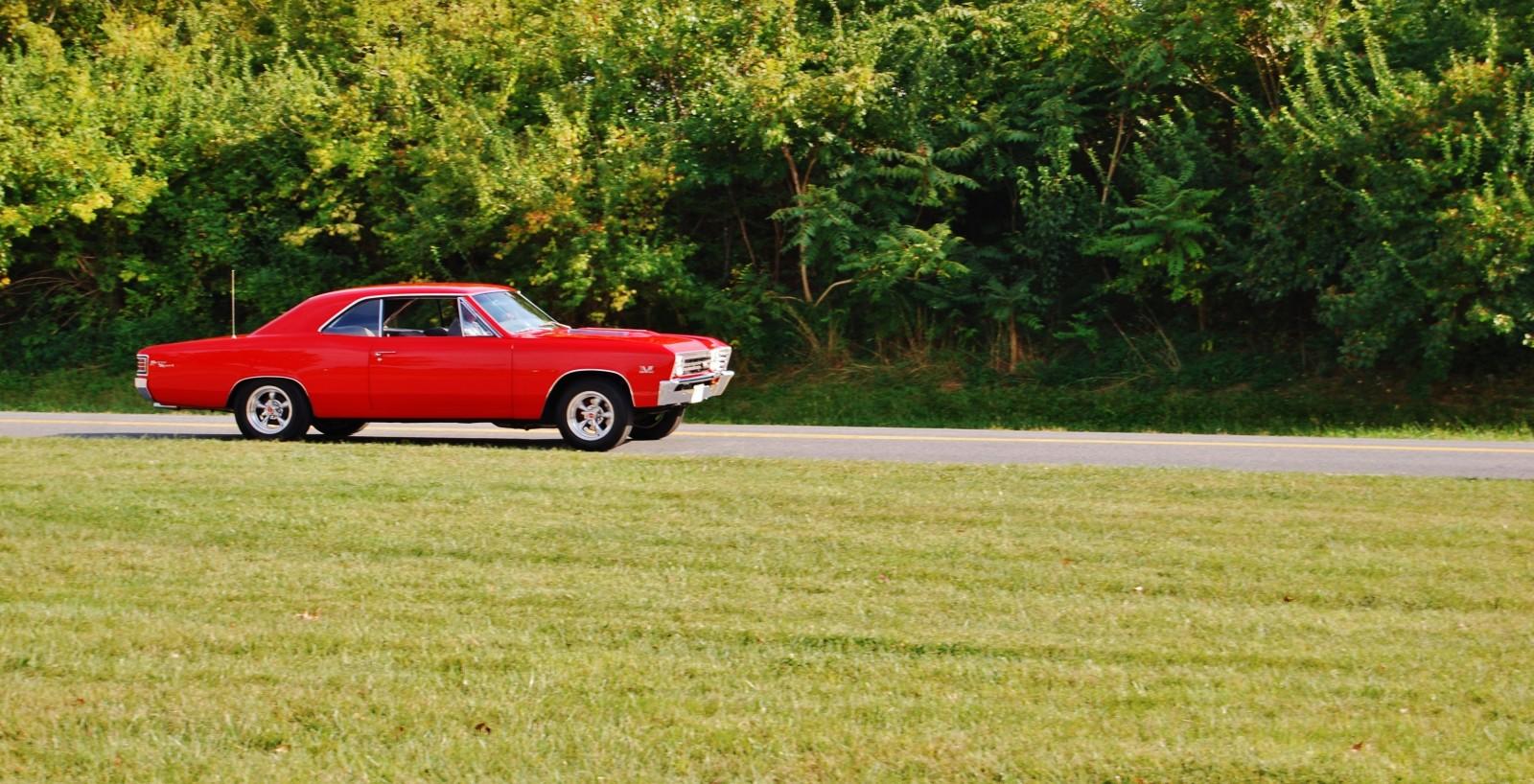 Chevelle history evolved. By mid-1964, you could order your Chevelle with the 327 V-8, in either 250- or 300-horsepower iterations. The muscle car race was on, and GM had a nice piece of it. By offering the Chevelle in so many configurations, GM produced a winner. In the first year, 294,160 Chevelles found owners, with 76,860 of them being SS cars.
Where did the name Chevelle come from?
It's a French word (appropriate, since Louis Chevrolet was Swiss and a French speaker) meaning "bold and beautiful." And the Chevelle was, at least in the early years, a very good looking car. The SS 396 became its own series in 1966, and it remained in the lineup until becoming an option package in 1969.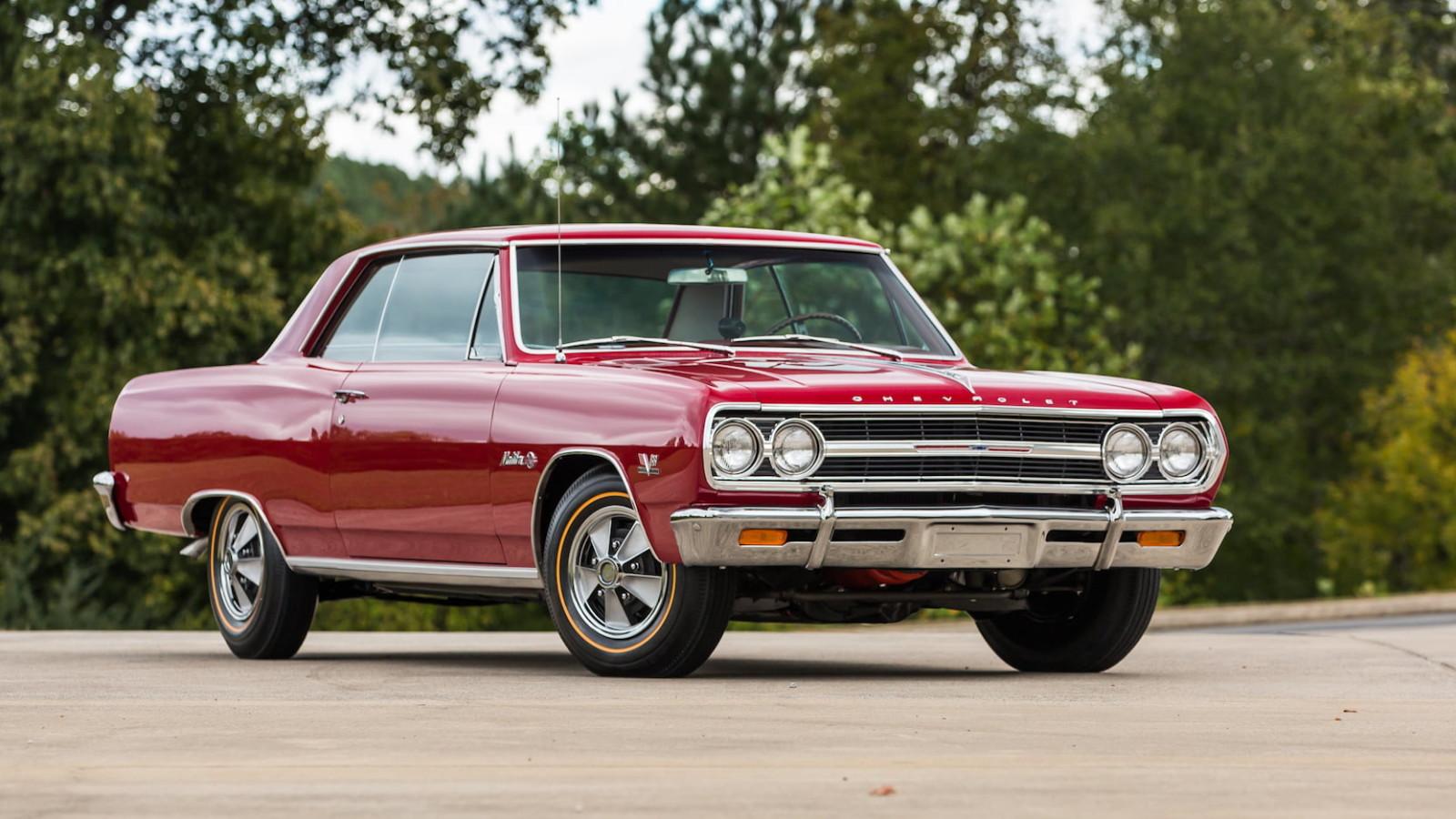 What is the rarest Chevelle?
A case should be made for the 1965 Z16 SS 396, because only 200 of them were constructed in Kansas City. It's considered one of the most valuable Chevelles, too. The car used the standard 396 Turbo-Jet big block with hydraulic lifters and the Muncie four-speed, but also the convertible's boxed frame with heavy-duty suspension and some Impala parts. The trim was unique, too.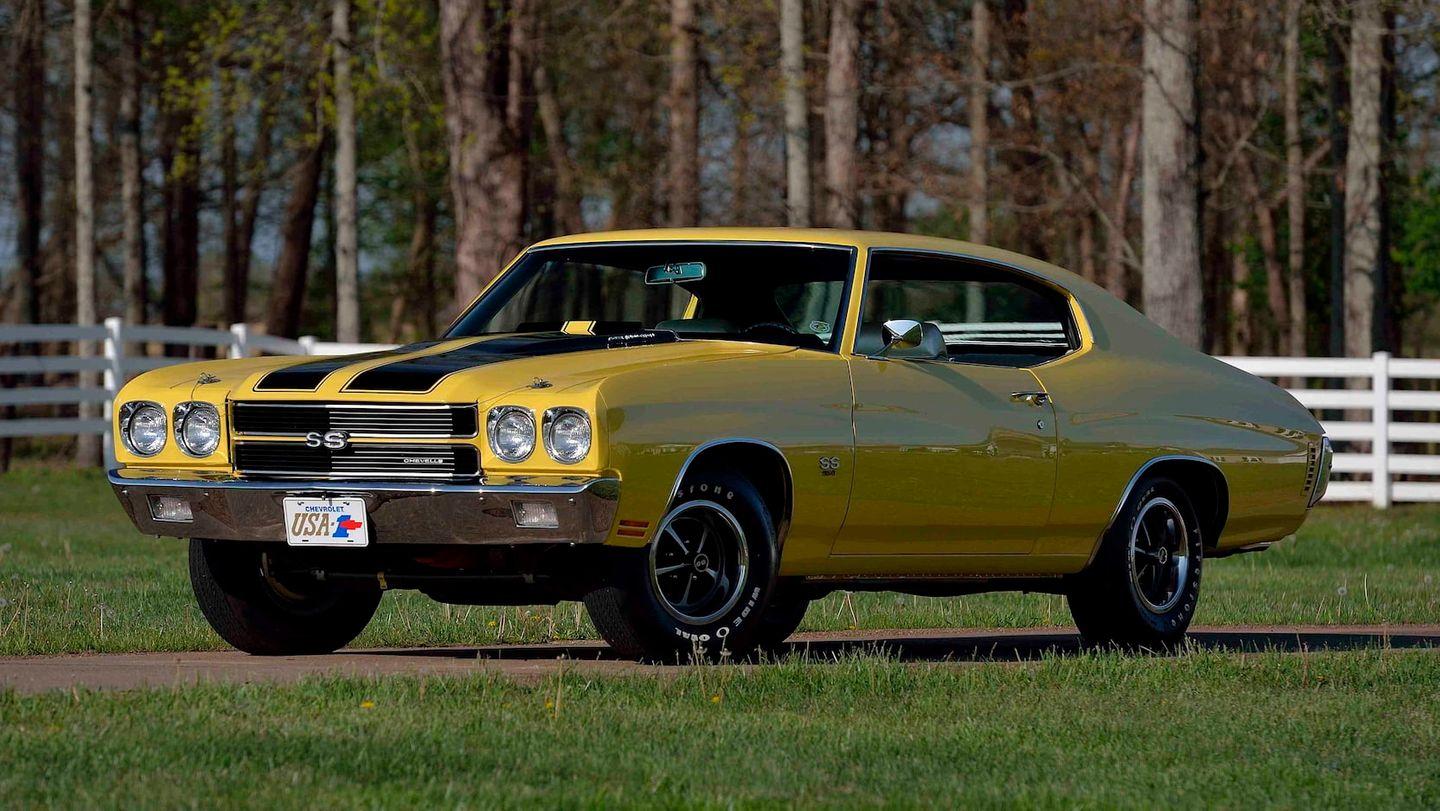 But muscle car enthusiast Gregg Franzino, owner of four highly optioned Plymouth Barracudas, cites the COPO cars. COPO stood for Central Office Production Order, and it was Chevy's special-order process for high-performance cars in the 1960s. There were 323 COPO Chevelles built in 1969 (based on the Malibu rather than the SS).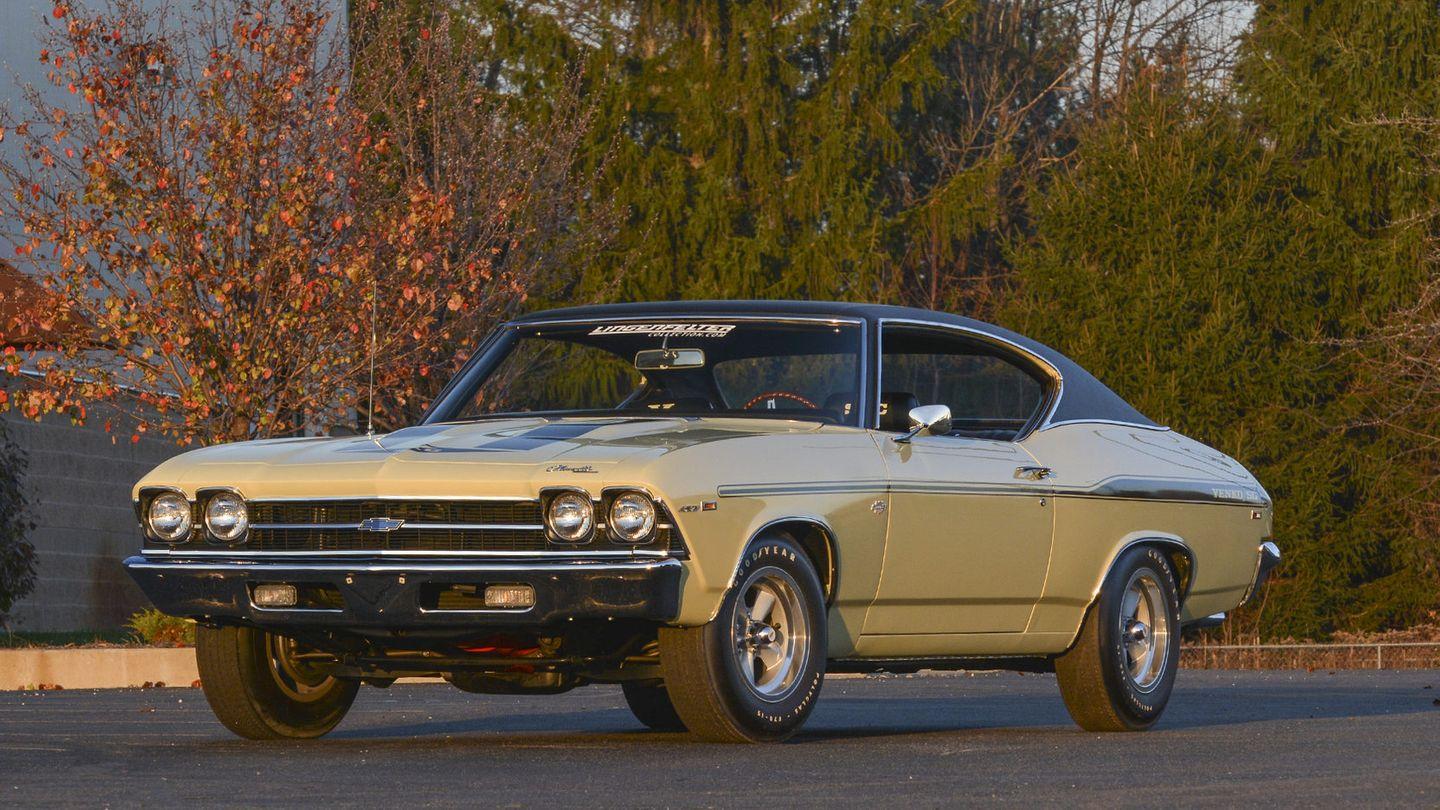 Particularly sought-after are the 99 COPO cars known as Yenko Chevelles. "They went straight from the factory to Don Yenko Chevrolet in Pennsylvania, where the motors were replaced with solid-lifter 425-horsepower 427s with aluminum heads and bigger carbs," said Franzino. "They were turned into hot rods." Yenko also, rather famously, warmed up Novas and Camaros.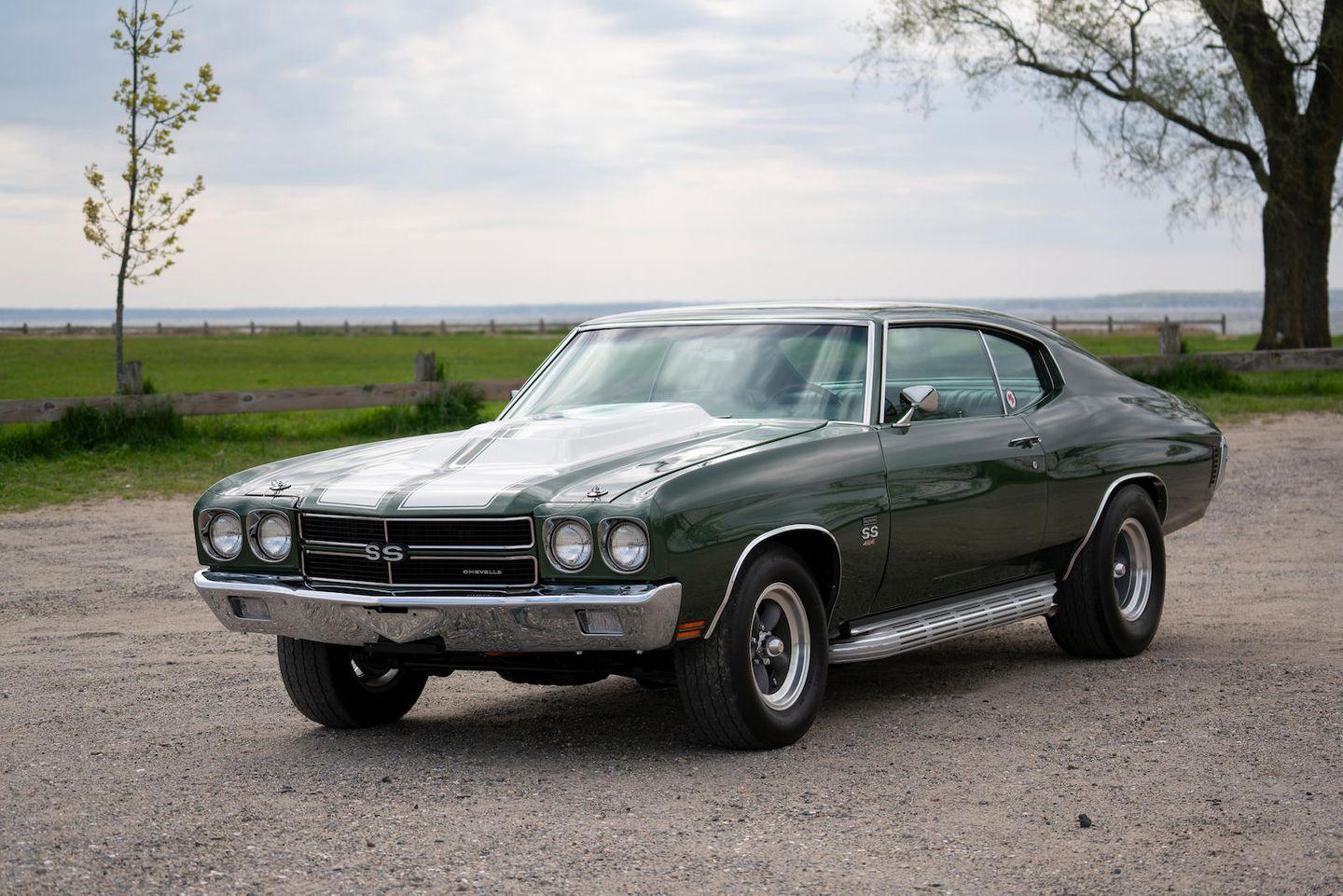 Other rare Chevelle muscle cars were produced by Motion Performance, in partnership with Baldwin Chevrolet on Long Island. The most extreme of modifications available from the speed shop was Phase III, which came with a money-back performance guarantee. Motion Performance's Joel Rosen certified that the car would attain an 11.5-second quarter mile at 120 mph—provided that a company-sanctioned driver was behind the wheel at an approved dragstrip.
"Surviving Baldwin-Motion Phase III cars are exceedingly rare," says ConceptCarz.com. In 2014, a 1969 Baldwin-Motion Phase III car was auctioned by Barrett-Jackson in Phoenix for $192,500.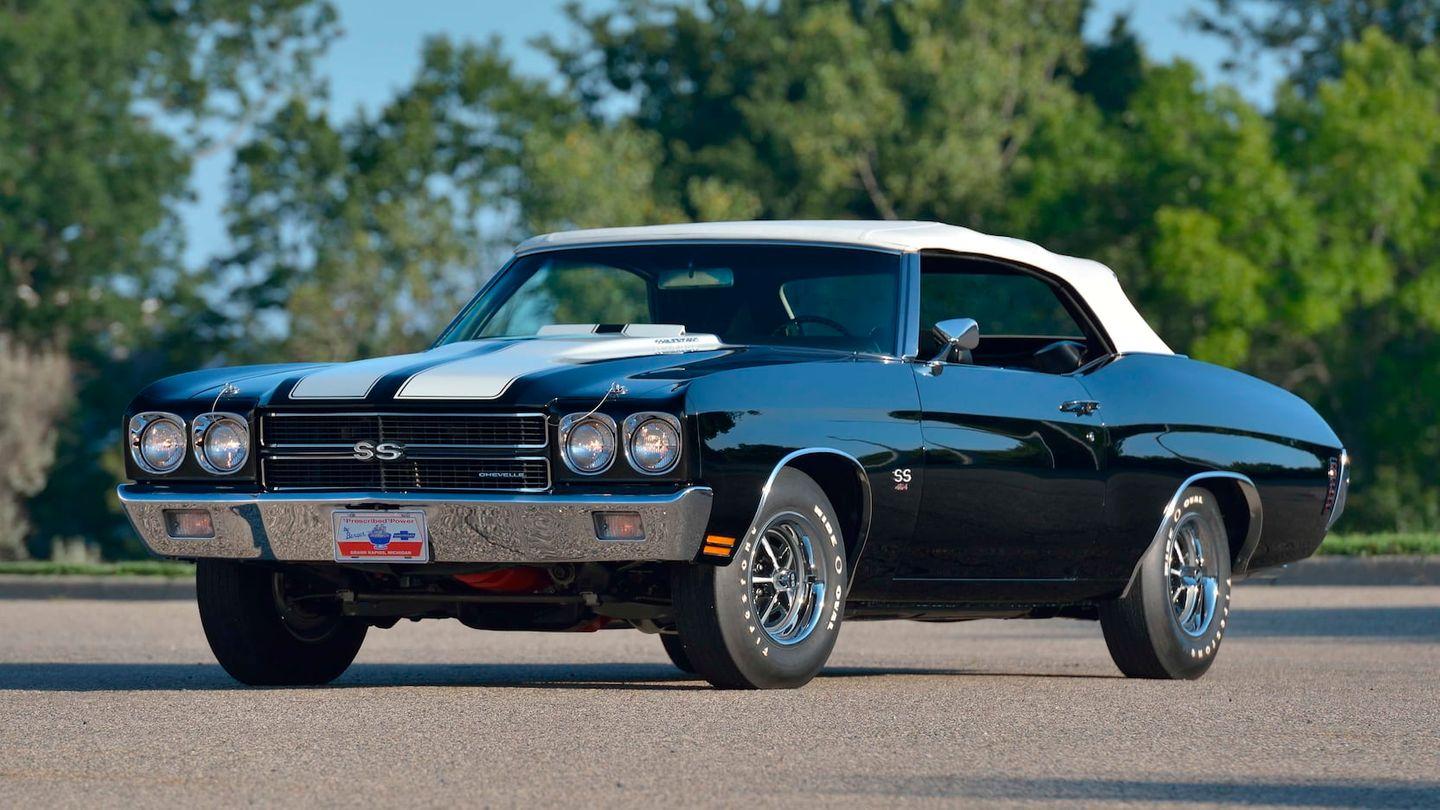 And then there's that 1970 454 LS6. The numbers are a bit weird. We know there were 4,475 cars built with the LS6 version of the 454, but it's unclear how many were hardtops, convertibles, or El Caminos. This was the largest GM engine ever installed in a passenger car. Another rarity: There were just 2,286 SS 396 convertibles built in 1968.
The muscle car era ran into the era of fuel shortages and the Arab oil embargo. The last year for the Chevelle was 1977.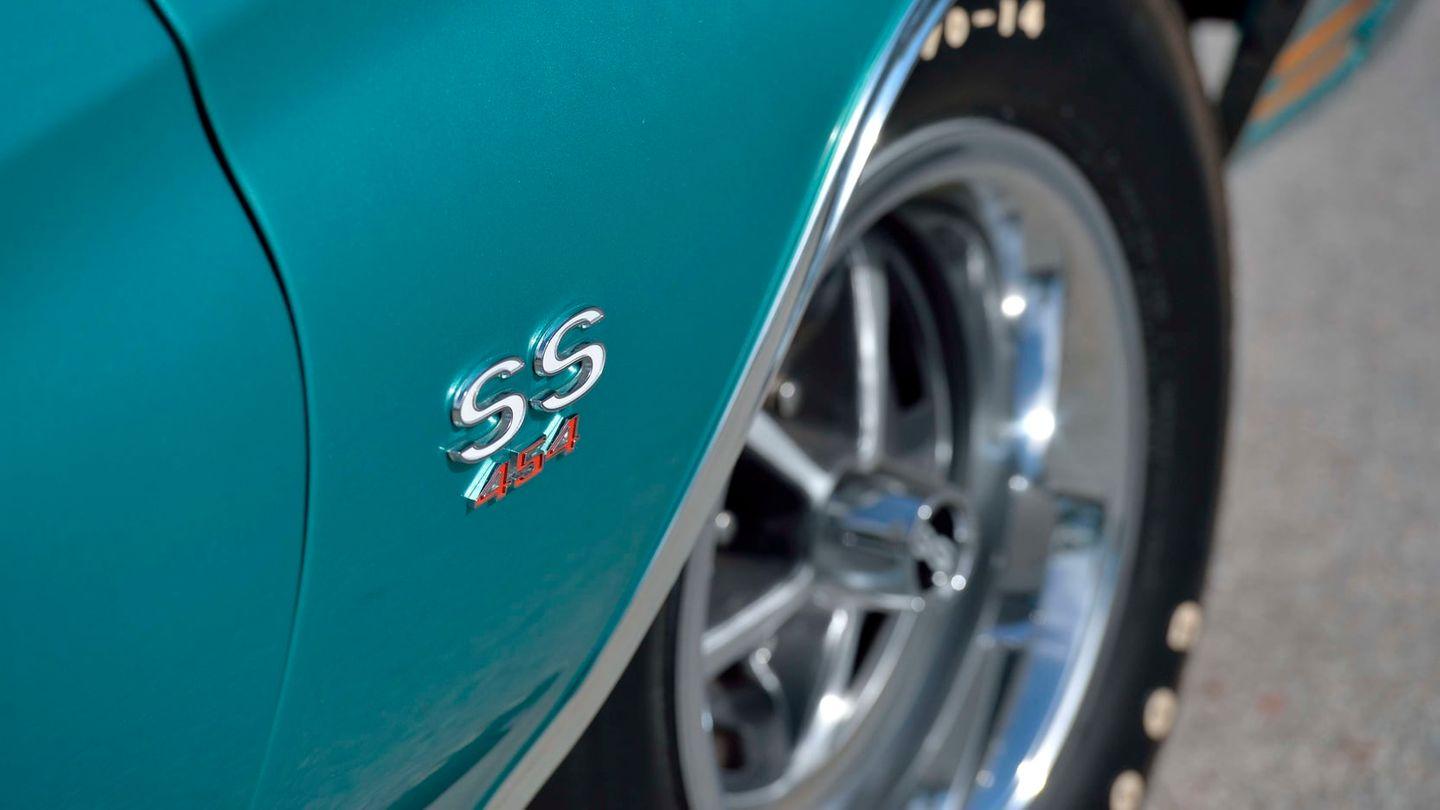 Will Chevrolet bring back the Chevelle?
It's doubtful at this point, because sedan production at GM—and just about everywhere else—is totally subservient to pickups and SUVs. The Ford Mustang, Chevrolet Corvette and Dodge Charger are survivors of the era, but the Chevelle wasn't as lucky.
Photos via Barrett-Jackson, Bonhams, Mecum Auction, RM Sotheby's.