While it's difficult to name all of the supercars available today in a single sentence, 30 years ago, the landscape was completely different. In a realm dominated by the likes of Ferrari, Porsche, and Lamborghini, the Americans had no skin in the supercar game. That was until Jerry Wiegert came along and made his dream of an American performance machine of unmatched capability a reality in the form of the Vector W8. Previously a design consultant for the likes of Ford, Chrysler, and General Motors, Wiegert founded what would become Vector Aeromotive Company in 1971, and production of somewhere between 19 and 22 Vector W8s took place from 1989 until 1993.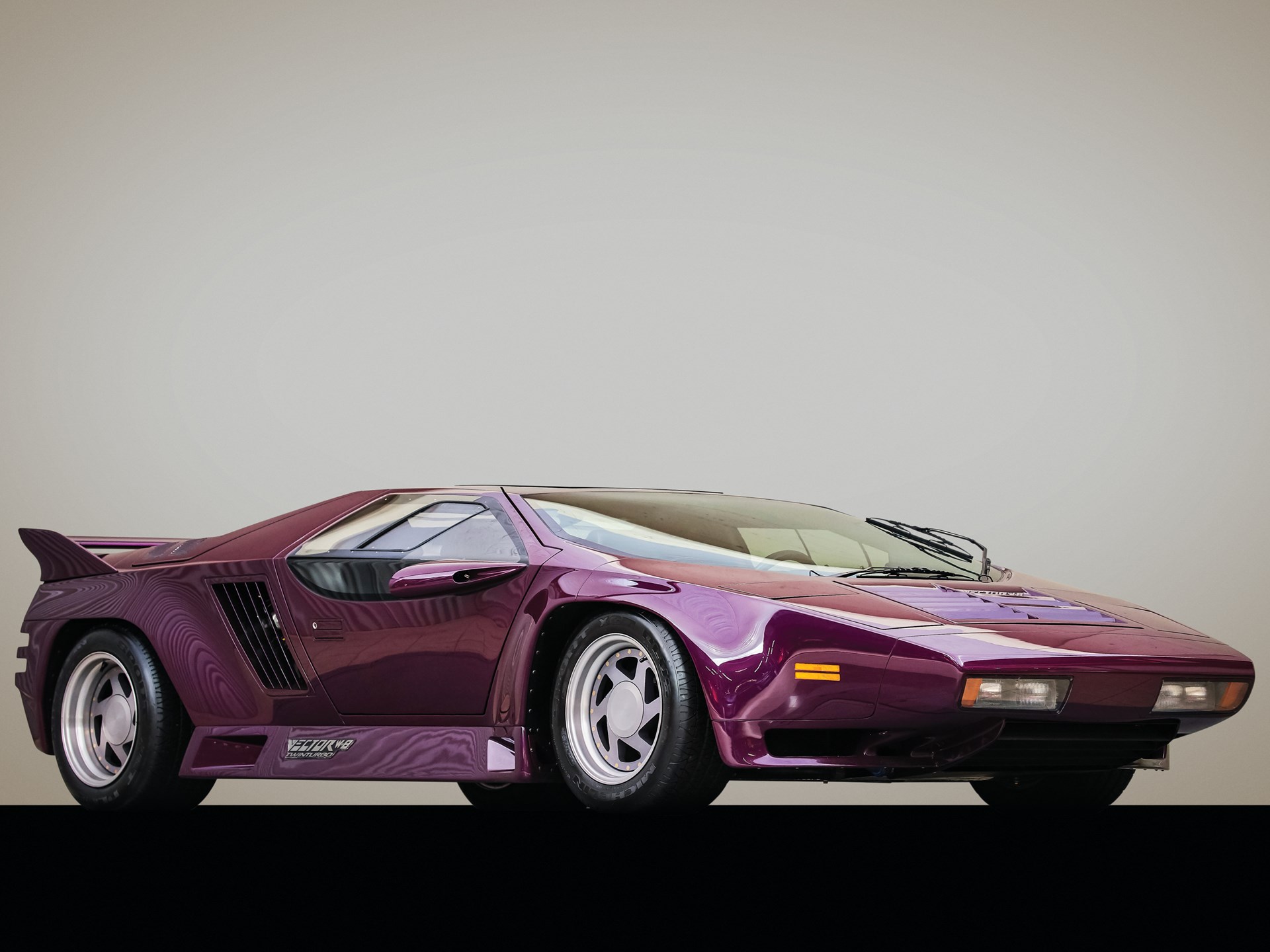 RM Sotheby's knows the market, and when they call this 1991 Vector W8 Twin Turbo finished in a stunning shade of purple the, "ultimate Radwood ride," they're right on the money. Beyond the bold color of this one, the Vector W8 was the stuff of myth and legend like other bedroom poster cars of its era. Promising aerospace technology for the road, every W8 uses what was then a cutting-edge combination of carbon and Kevlar body panels fixed to an aluminum honeycomb monocoque requiring over 5,000 aerospace-grade rivets in total.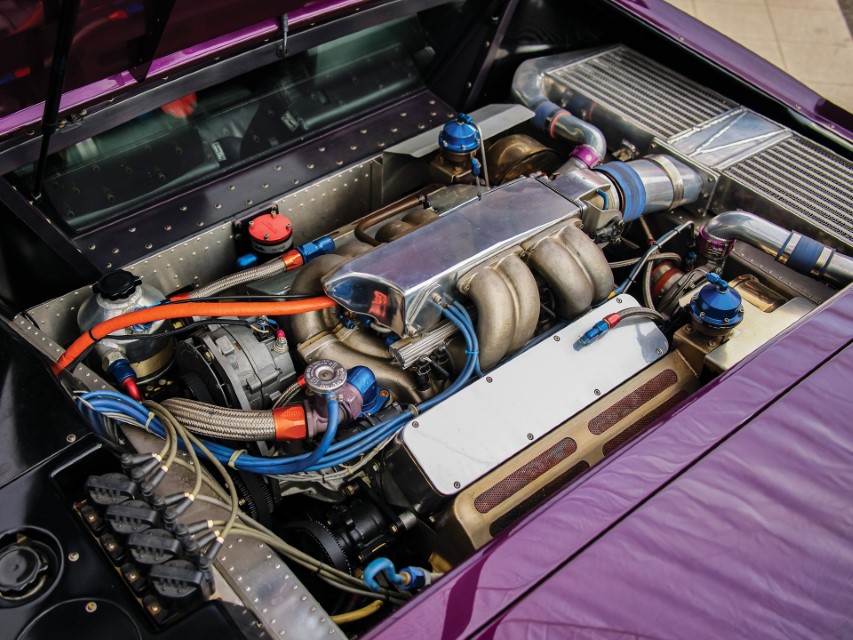 A race-spec Rodeck 365 ci (6.0-liter) V8 derived from the period Chevrolet small block mounted in an interesting transverse rear-mid orientation provides power. The engine uses a block that can be re-sleeved and other high-performance componentry like forged pistons and stainless-steel internals, along with overall construction that was originally advertised as originating from the aerospace industry. The V8 is force-fed by a pair of Garrett turbochargers, and inside the fighter jet-inspired cabin is a knob for variable boost control. At 8 PSI, the lowest setting, the Vector W8 delivered advertised output of 625 horsepower at 5,700 rpm and 649 pound-feet of torque at 4,900. Turning the knob to the max level of 14 PSI reportedly yielded 1,200 horsepower during factory dyno testing. Aluminum Alcon four-piston brakes with 13-inch rotors are present at all four corners, and unique, 315-section Michelin XGT Plus tires made just for the W8 put power to the ground.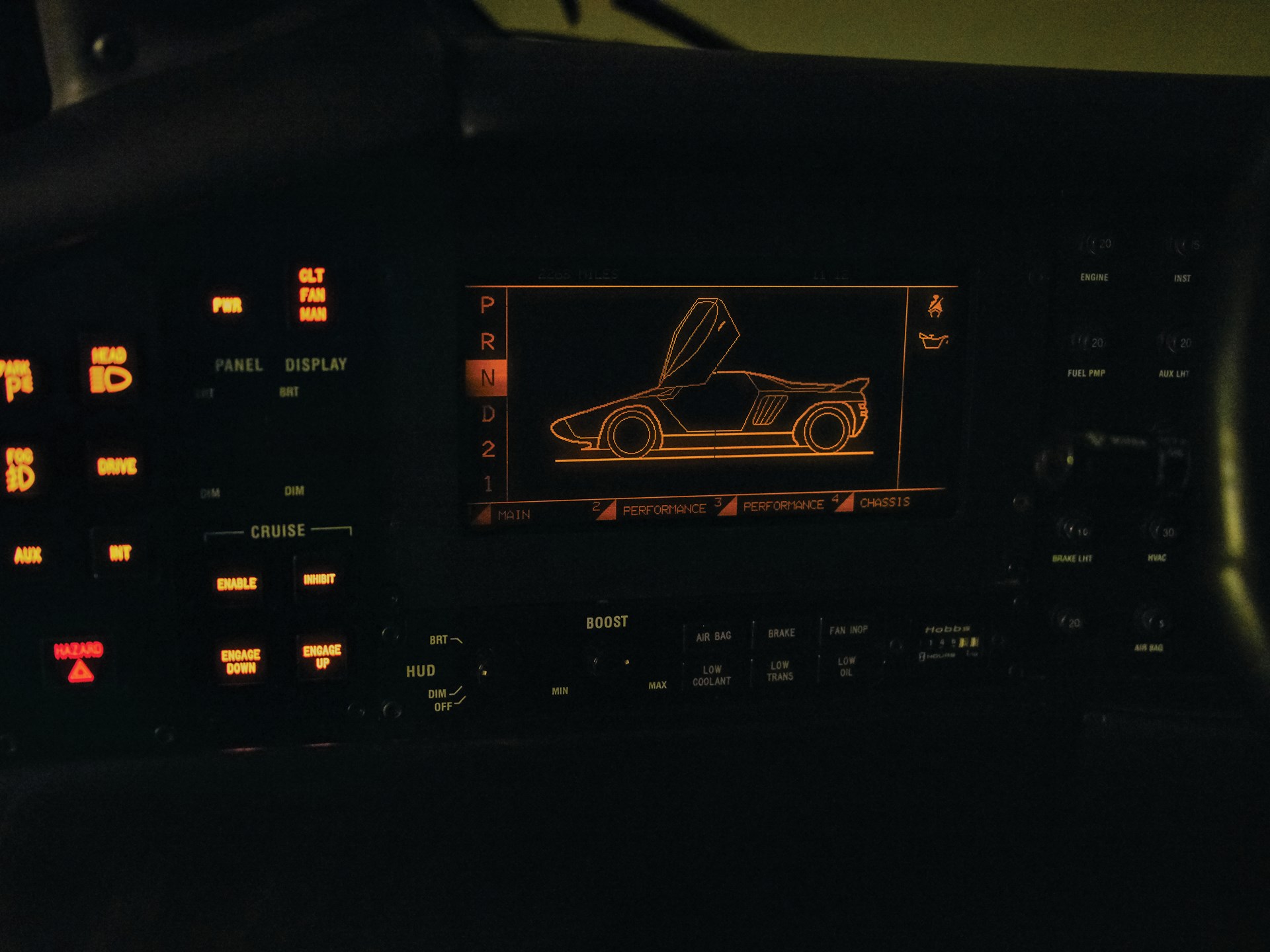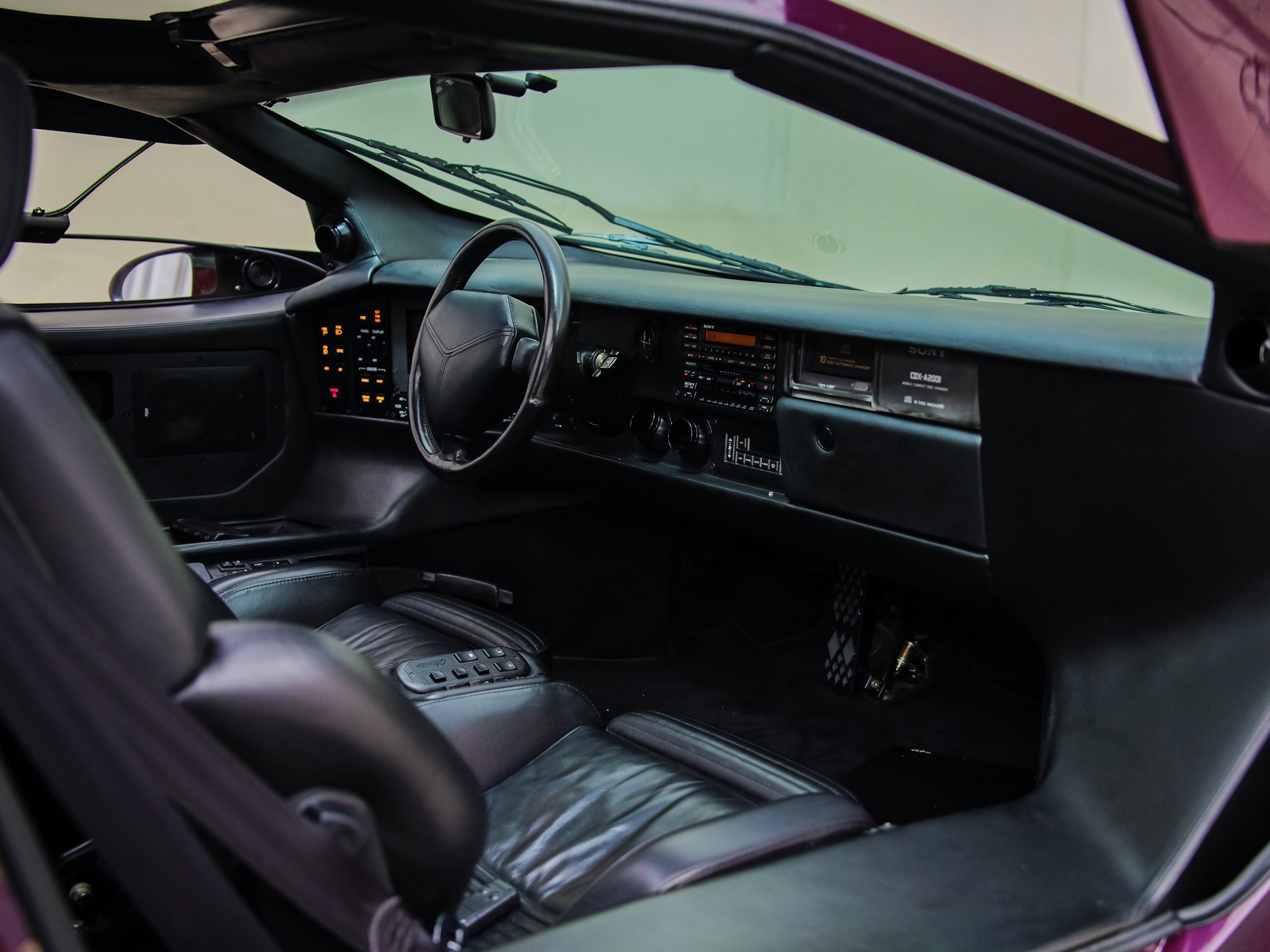 This W8, serial number 009 and VIN 1V9VW2629MW048009, was ordered by the original purchaser in 1989, but was not completed until late 1991, well over a year behind schedule, as was the case with many of its production stablemates. Now offered with no reserve and described as a one-owner car, this example of the first American supercar has traveled less than 2,300 miles since new and looks to be in stunning shape. Period equipment includes a Sony 10-disc CD changer and the awesome fighter jet-sourced computer screen to the left of the driver's seat is something you won't find in any other car. Sold with original documentation and equipment that includes correspondence between the original owner and Wiegert, this W8 also comes with an original Vector Aeromotive Company VHS tape, and is estimated to sell for between $300,000 and $450,000.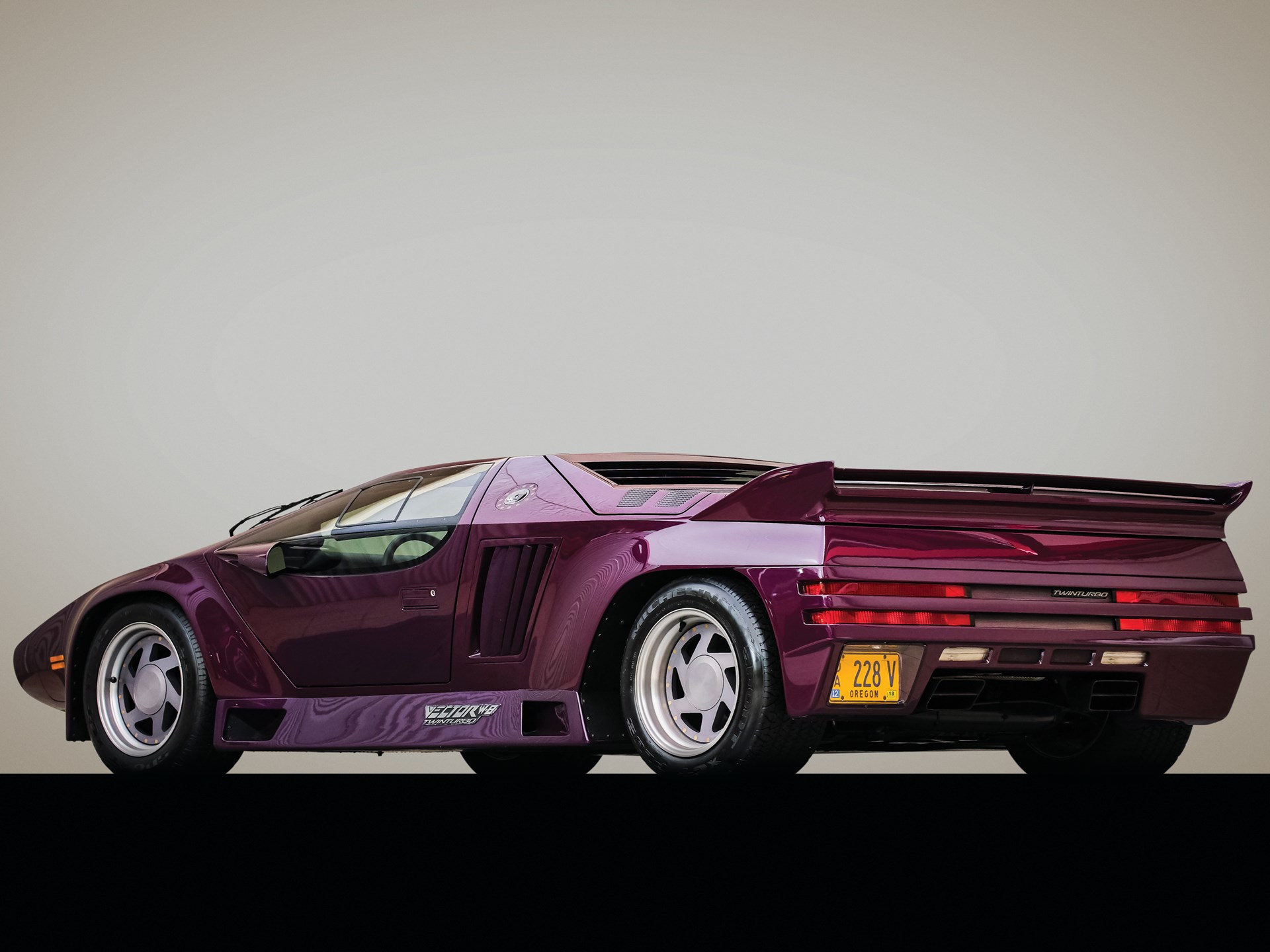 Vector may no longer be making new cars, but it broke down the barriers for other small supercar manufacturers to enter the market, with the likes of Saleen, Hennessey, Mosler and others since following suit.
Photos courtesy RM Sotheby's.
Powered by Froala Editor