When the Vector W8 Twin Turbo arrived on the automotive scene 30 years ago, it changed the game. A few generations after giving leading supercar manufacturers a run for their money thanks to its incredible performance and what was then cutting-edge styling, the W8 is once again commanding the attention of the car world.
Just a month after YouTube personality Doug DeMuro posted a review of a red Vector W8 Twin Turbo that was eventually met with over 3,500,000 views, the purple example we featured a few weeks ago set a new record for the marque in Scottsdale. Among fewer than two dozen completed between 1989 and 1993, the 1991 Vector W8 sold by RM Sotheby's in Arizona last week has less than 2,300 miles, and sold for a bank-breaking $720,000 when it crossed the block.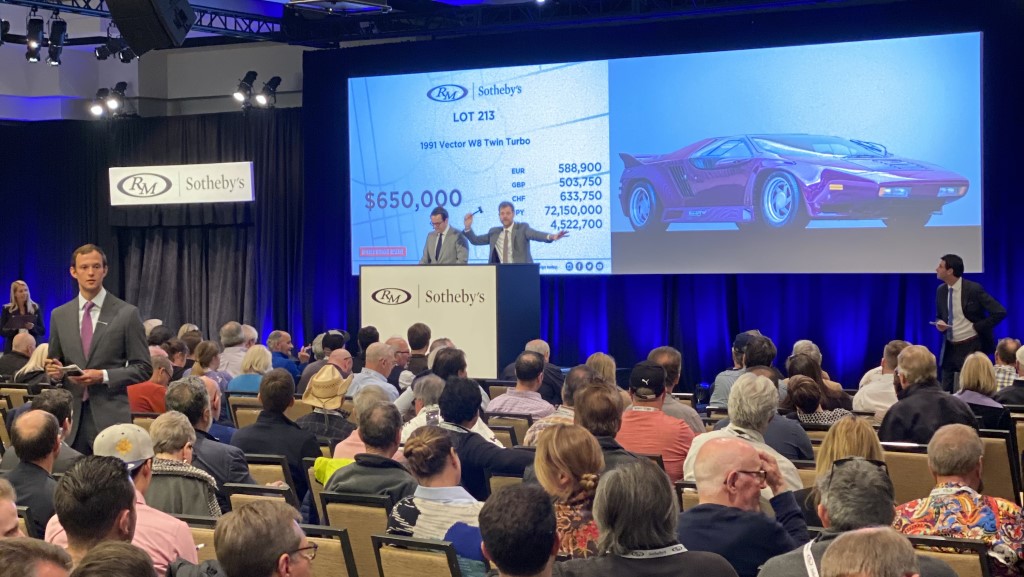 For those keeping track, this latest sale is the realization of a value increase that has been occurring for the last six months. According to Hagerty, up until approximately May of 2019, a Vector W8 ranging in condition from fair to concours was estimated to be worth anywhere from $150,000 to $335,000. That all began to change last summer, when the W8 started to experience a re-valuation that pushed the going price of the first American supercar to new heights. Today, Hagerty values a condition #1, concours-quality W8 at $1,250,000, or more than three times they were going for just a few seasons prior, while the condition #4 cars have also more than tripled in value, to $550,000.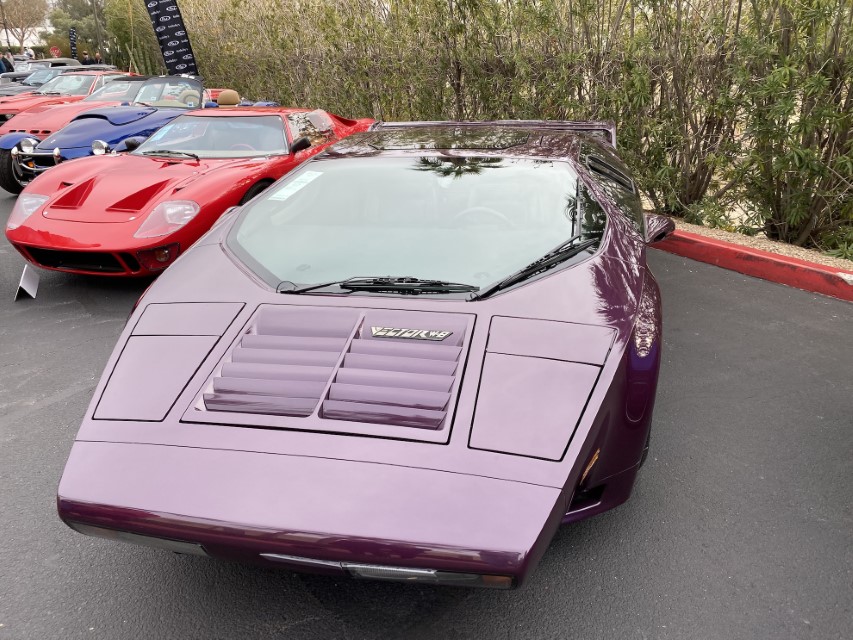 It speaks to a something that's happening across the enthusiast end of the automotive spectrum. While The blue-chip Ferrari and Lamborghini models will likely always be accompanied by strong valuations, the RADwood generation is coming of age, and so are the cars that adorned the walls of their childhood bedrooms. The potent W8 might be a bit of an outlier with the best examples achieving a seven-figure valuation, but it's from the same generation as the GMC Typhoons and Fox Body Mustangs which are suddenly the subject of renewed attention—and growing valuations.
While watching the purple W8 set a new record at the Arizona Biltmore was certainly a rush, seeing it in the flesh in the parking lot before the RM Sotheby's auction was the real treat. With radical dimensions and abrupt angles not seen on any other car, the Vector W8 is an automotive work of art—with up to 1,250 horsepower.
Photos courtesy BidGarage, RM Sotheby's.
Powered by Froala Editor