With the Paris Auctions underway, check out some of the lots that piqued our interest from the big houses. While some of these cars might end up making headlines or breaking the bank, others are notable for their technical aspects, and some are also part of the growing enthusiast market. Find out what makes them special.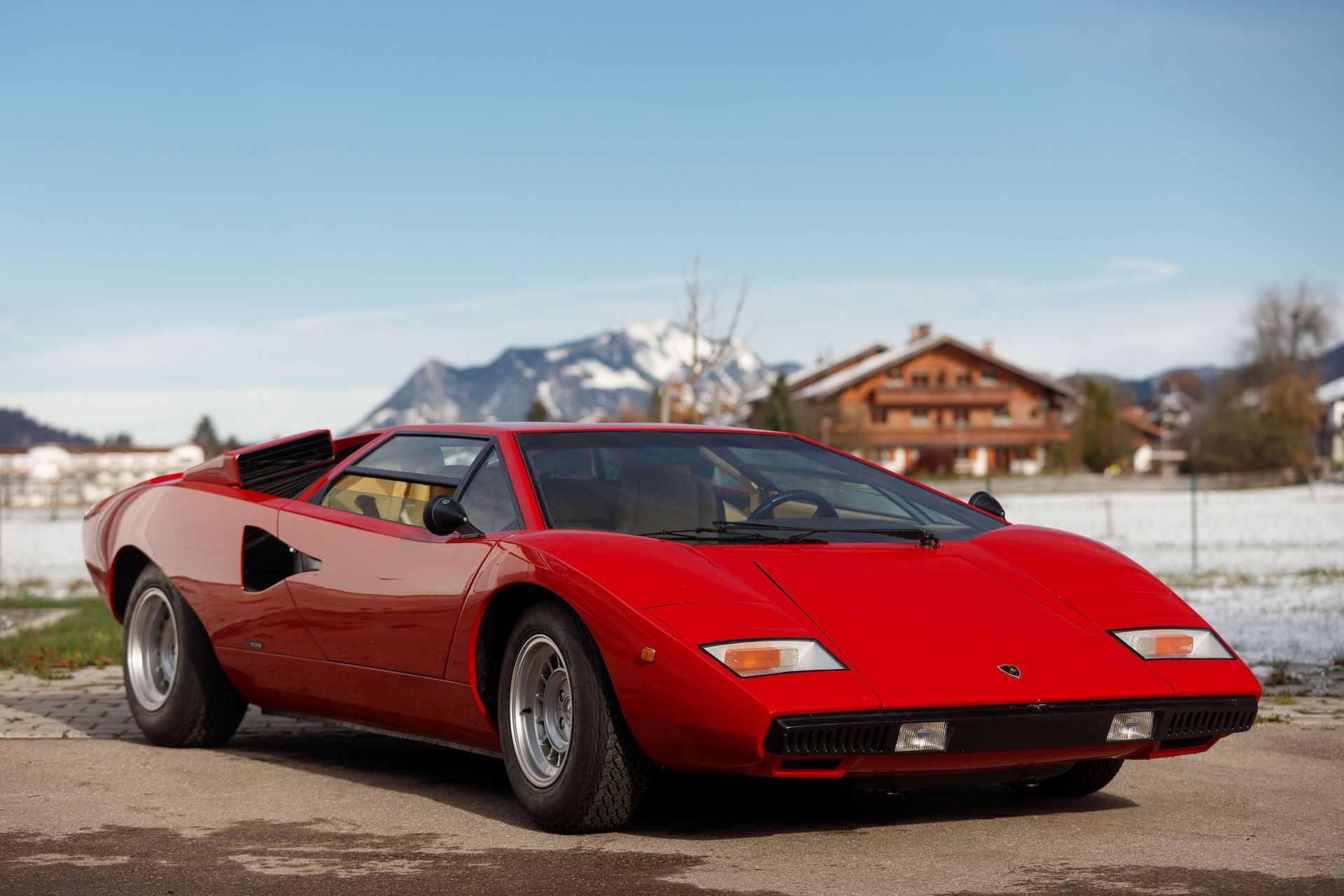 1977 Lamborghini Countach LP400 Periscopio (Ex-Rod Stewart)
It's well known that the initial P400 version of the Lamborghini Countach is the most desirable of any made during the supercar's 16-year production run. These early models have the most pure, uncluttered bodywork and aerodynamics, and when it comes to valuations, they're worth more than double—in some cases—than their later winged, flared fender, and multi-valve stablemates. Just under 160 were made from 1974 and 1977, and this late example was originally delivered to Rod Stewart, who kept it in Australia before moving to the U.S. where he had a left-hand drive conversion performed. Stewart also commissioned a Spyder conversion by West Coast importer Albert Mardikian, but in the last seven years, the car was returned to its stock narrow-body P400 configuration. Given its celebrity provenance and unique history, and guidance set between $880,000 and $1,320,000, it will be interesting to see what this one fetches.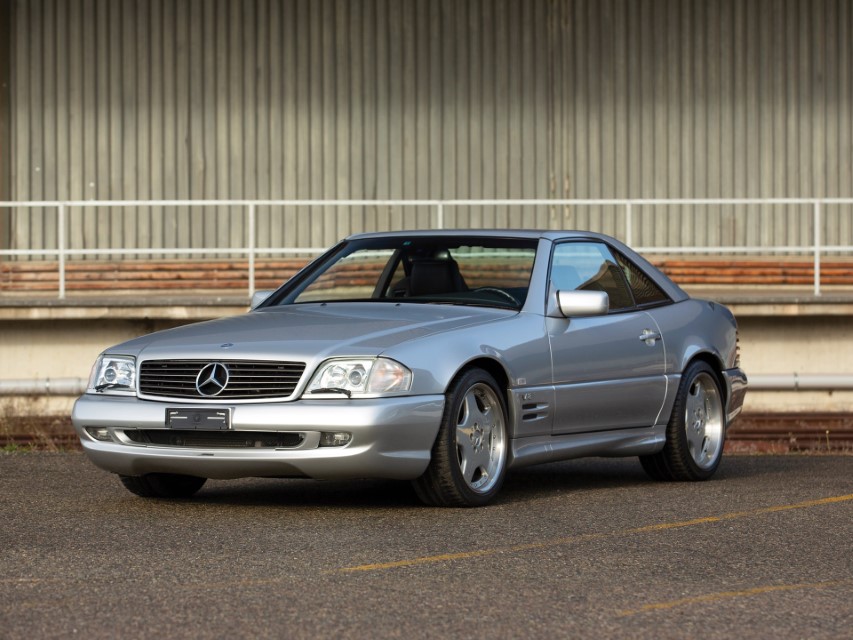 1998 Mercedes-Benz SL70 AMG
People are taking a fresh look at the R129 generation of the Mercedes-Benz SL right now. Between imposing yet understated styling and a cabin and driving experience that aren't dominated by technology, the R129 occupies a certain sweet spot for enthusiasts. A long production run that touched three decades means plenty were made, but it's the late models that are the most desirable. AMG variants are few and far between, but they're also incredibly special and are part of the V12 lineage shared with Pagani. You don't need to look any further than Brilliant Silver for the ideal R129 paint color, and this SL70, which began life as an SL600, seems to check all of the boxes. Converted to 7.0-liter spec by AMG in Japan where it was delivered new, the odometer shows the equivalent of fewer than 20,000 miles. AMG treatments are present inside and out including carbon fiber cabin trim, an exhaust, and modifications to the hydraulic suspension. The quad-cam, four-valve V12 under the hood is best summarized as a 6.0-liter M120 with a lengthened stroke for true displacement of 7.1 liters, and output of over 490 horsepower and 530 pound-feet of torque. While a conventional V8 SL can be had for relatively short money, this SL70 is guided to sell for between $165,000 and $220,000.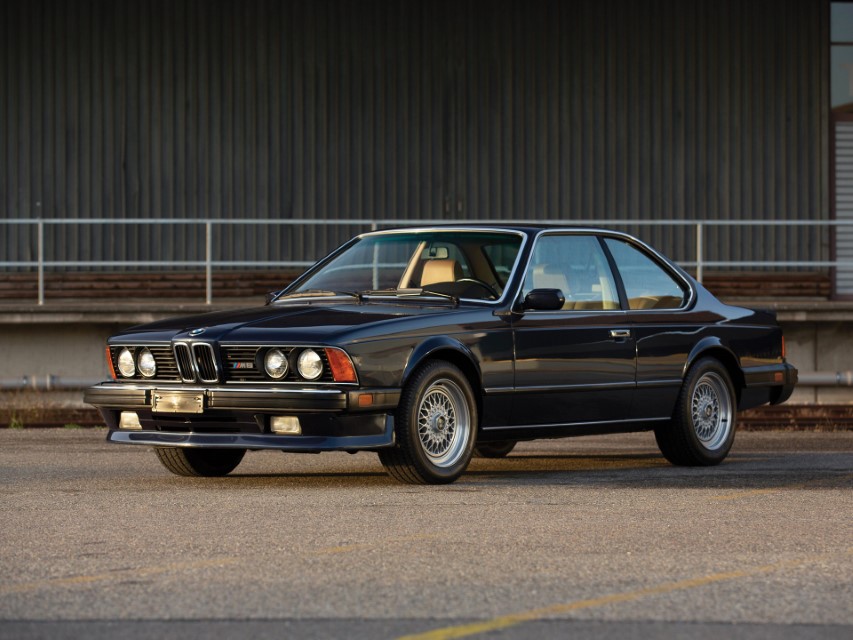 It's a bit peculiar to see a US-spec M6 up for auction in the heart of Western Europe, but that's exactly what this M6 is. When looking at the odometer reading which is less than 11,000 miles, things start to make a bit more sense. While it's not uncommon to see an E28 or E34 M5 with a quarter-million miles accumulated over a life of daily use, E24 M6s often lived much more pampered lives, languishing in climate-controlled garages with periods of hibernation punctuated by spirited weekend drives. Outside of recent maintenance that included an across-the-board fluid service, this M6 seems essentially untouched and looks stunning in Royal Blue over Natural leather. A period radar detector likely from when the car was new is mounted below the OBC, while everything else looks unmodified, down to the anodized aluminum US-market diving board bumpers. This M6 is guided to sell for between $88,000 and $99,000, but it's not the only E24 up for grabs in Paris this week. RM Sotheby's is also offering a 1982 Alpina B7 S Turbo Coupé, which broadened exotic supercar performance beyond the realm of Ferrari and Lamborghini.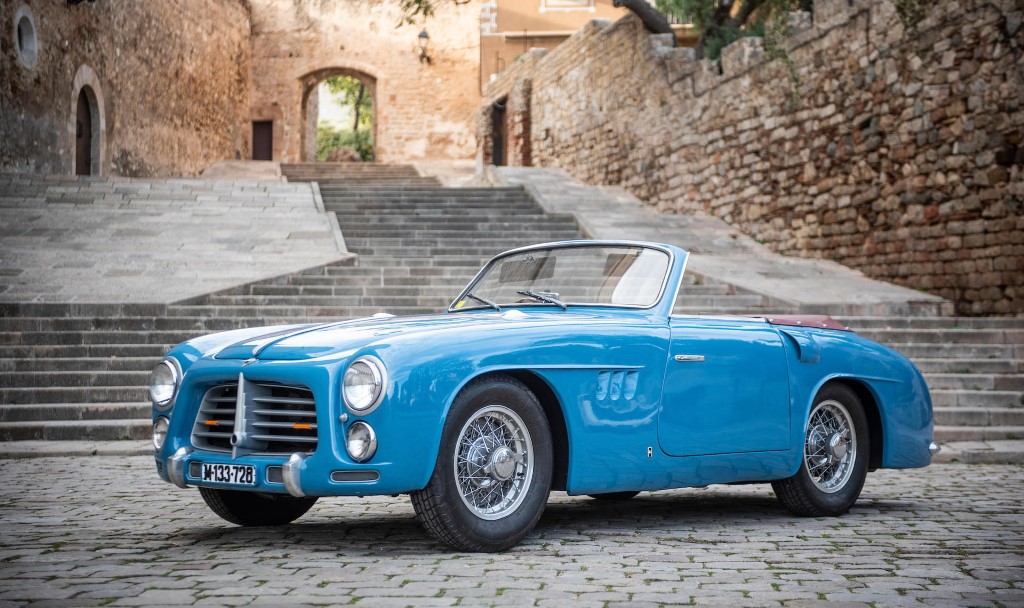 1952 Pegaso Z-102 2.8-Liter Cabriolet
While some may not recognize the name, Spanish carmaker Pegaso was once building the world's fastest production car, and this Z-102 is a technologically fascinating piece of automotive history. Powered by a 2.8-liter dual-overhead cam V8 that employed the use of advanced design elements like forged internals, sodium-filled exhaust valves, dry-sump lubrication, and a five-speed transaxle, a Pegaso like this was capable of achieving a max speed of just over 120 mph. This cabriolet has had three owners since new, documented provenance that includes ownership by a marque specialist and a restoration that was carried out in 1984. With a steel frame topped by a lightweight aluminum body and further examples of tech that include a telescoping steering column, just 84 Z-102s were produced during the 1950s, 28 of which including this one being cabriolets. Before production ended, the engine was enlarged to 3.2 liters, and specially prepared supercharged examples variants could reach upwards of 150 mph. This restored 2.8-liter cabriolet is guided to fetch between $880,000 and $1,300,000.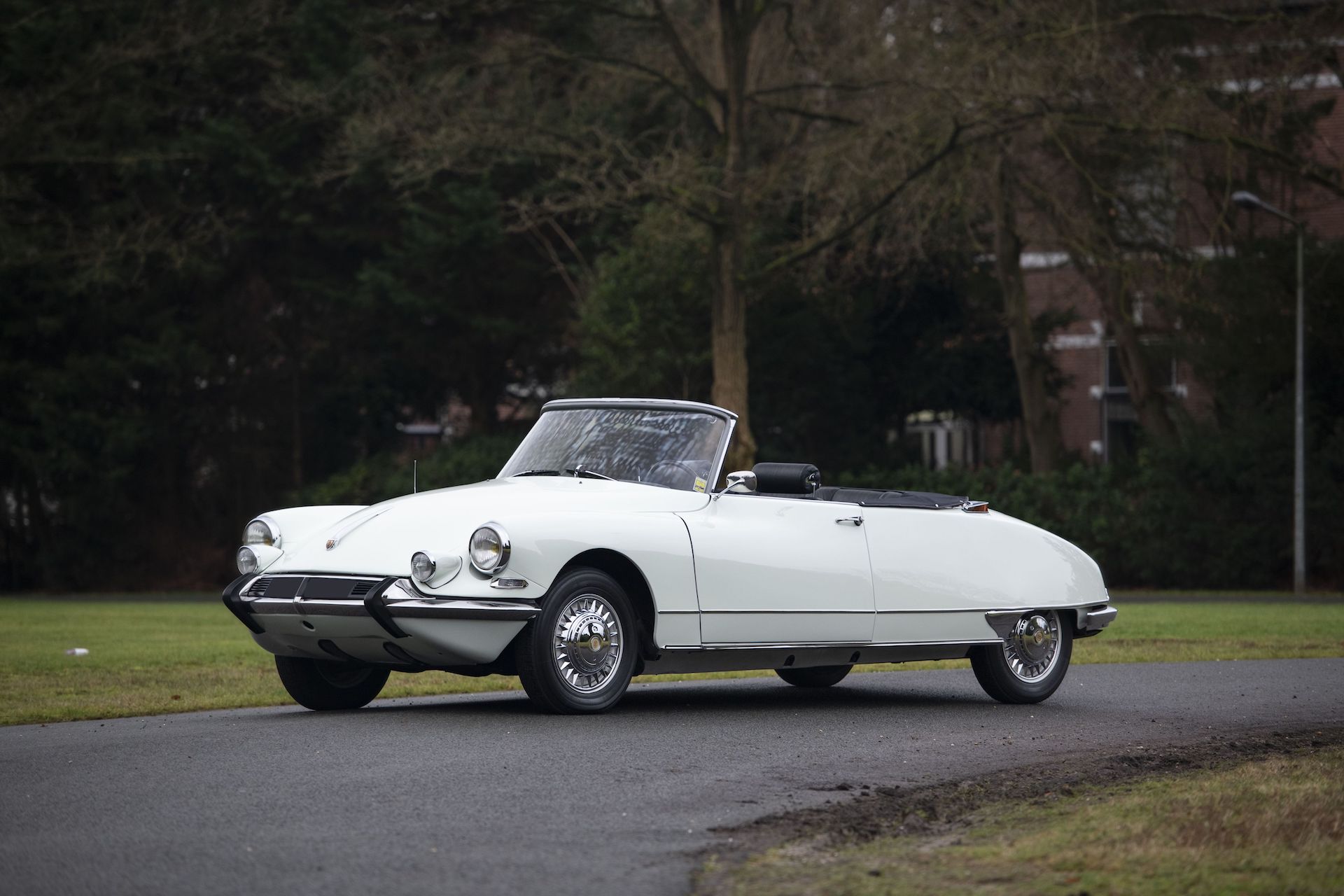 1963 Citroën DS 19 Cabriolet Usine
It wouldn't be auction week in Paris without at least a few Citroens crossing the block, and this 1963 DS19 Cabriolet Usine is just the ticket. Although the convertible version of the Citroen DS was produced from 1958 through 1973, just 1,365 are said to have been built owing to a high price. While the model designation contains the word Usine or factory, the cabriolets were built by notable French coachbuilder Henri Chapron and used a model-specific frame with reinforcements and bracing similar to the design that underpinned the Break, or station wagon models. This example was originally finished in Carrera White, and has recently undergone an extensive service at a cost of thousands of euros. Original tools, ephemera, and other pieces of documentation accompany it, and condition is described as largely original with the exception of recovered front seats. This DS19 cabriolet is guided to sell for between $181,000 and $214,000, but if you're looking for more of a project, Artcurial is also offering this 1965 DS18 Cabriolet Usine which looks to be ready for a full restoration.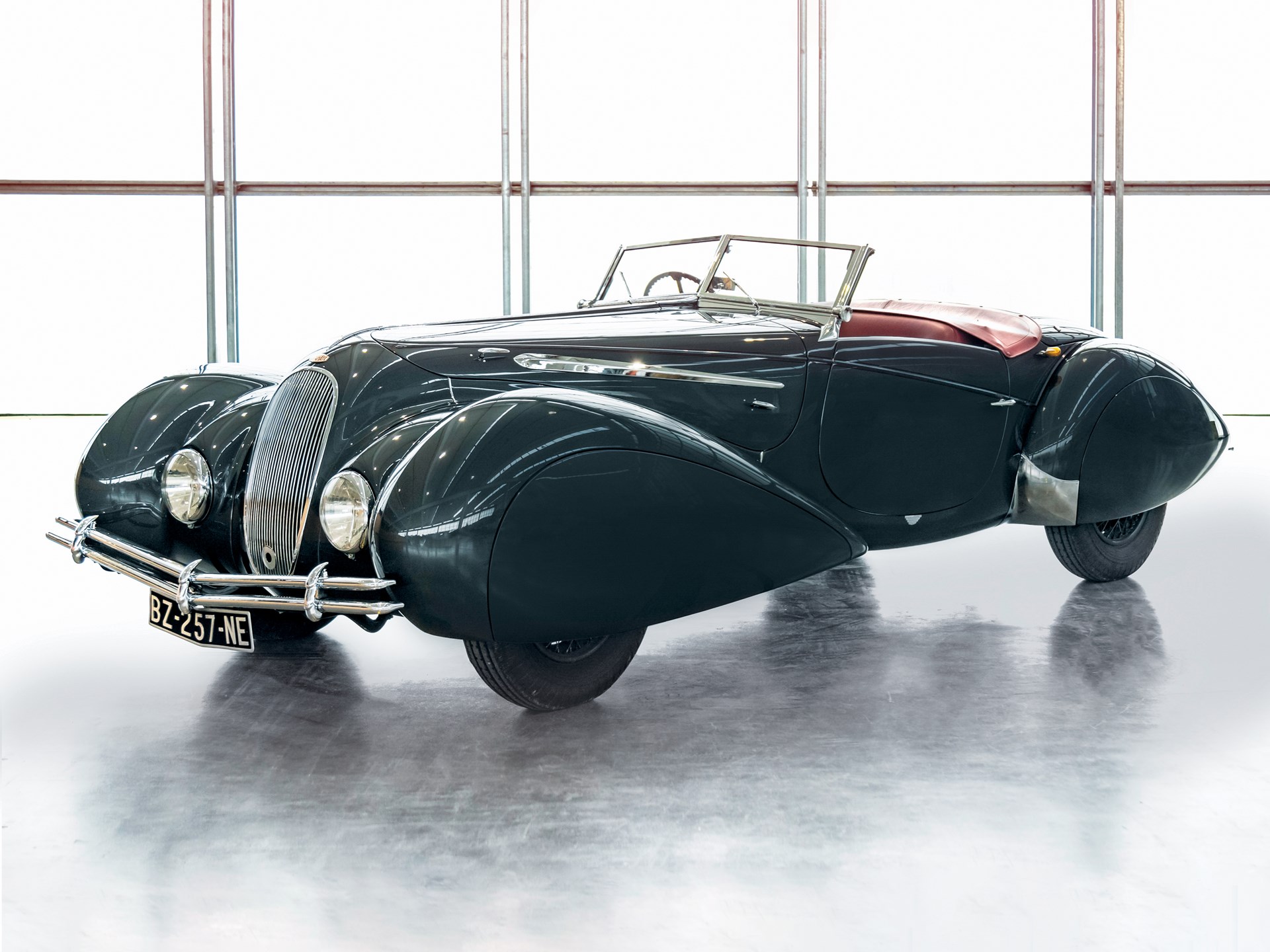 1939 Delahaye 135 Roadster by Figoni
Delahaye rose to fame during the prewar period thanks, in part, to success in motorsports. Although this Delahaye 135 started life as a conventional prewar short wheelbase car, it was converted to be the final of 13 streamlined roadsters designed by Joseph Figoni in collaboration with illustrator Géo Ham after the war. If you don't recognize the name, you probably know Ham's work, as his Art Deco depictions of aircraft and automobiles made him famous. This streamlined Delahaye looks like it can fly through the air from just about any angle, and thanks to an overhead valve straight six that inhales through triple carburetors, it likely offers performance to match the appearance. This incredible car wasn't always in such immaculate condition though. Long thought to be lost, a chassis matching the description of the original serial number was found in Bordeaux in 2005, and subsequently restored to the standard on display here. Given that Delahaye did not apply any identifying numbers to their chassis and frames when this car was produced, it's expectedly impossible to prove that this is actually the original long-lost streamliner, but it is nonetheless estimated to sell for $550,000–$880,000.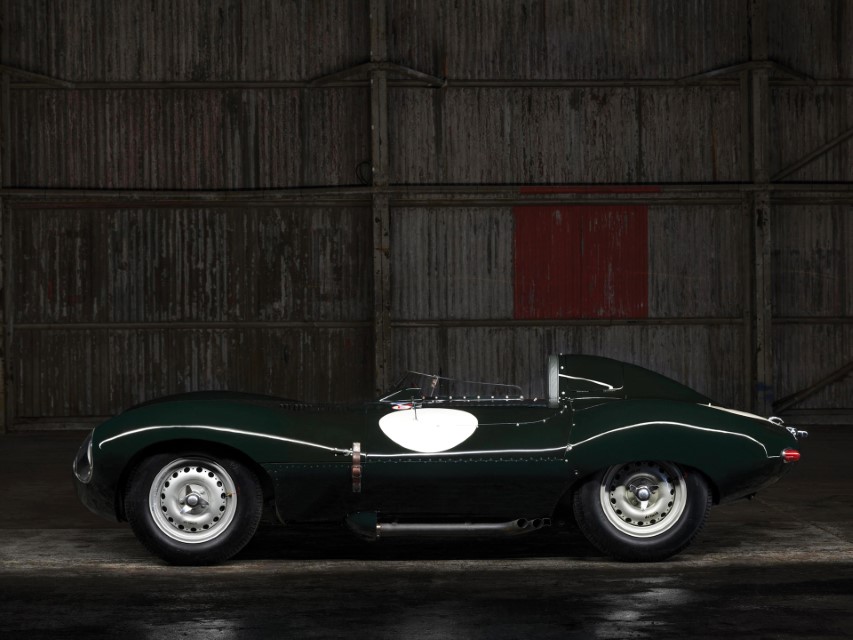 This Jaguar D-Type stands out among the rest because it was the seventh made for delivery to a customer, and remains largely original according to its description and history, but any authentic D-Type is worthy of our attention. Although period racing history and success means that numerous things were changed and worked on when it was young, including the fitment of an upsized 3.8-liter XK six, its history is well documented from new to current times. Once fitted with a long nose similar to those used on the Le Mans winning D-Types, a front end of the correct style was fitted within the last 15 years or so, and the period-crafted long nose is included. An FIA Historical Technical Passport also accompanies it, and it was raced in the during the past decade at the 2014 Goodwood Revival in a grid exclusively comprised of other D-Types to celebrate the 60th anniversary of the model. This D-Type is guided at $6,500,000 to $7,000,000.
Photos via the respective auction houses.
Powered by Froala Editor