This year marked the 25th (Silver) anniversary of the Amelia Island concours, and in addition to the incredible cars that graced the 10th and 18th fairways of the Golf Club of Amelia Island this year, the auctions held during the preceding week and weekend also exceeded expectations. Despite heading into the week with financial markets experiencing some of the worst turmoil we've seen in a decade and a worldwide pandemic engulfing the globe, the auction lots were strong, and so was bidding action. The Concours itself also proved to be an enthusiastic celebration, with two widely-varied cars taking home the Best of Show award, and a host of compelling guests and displays.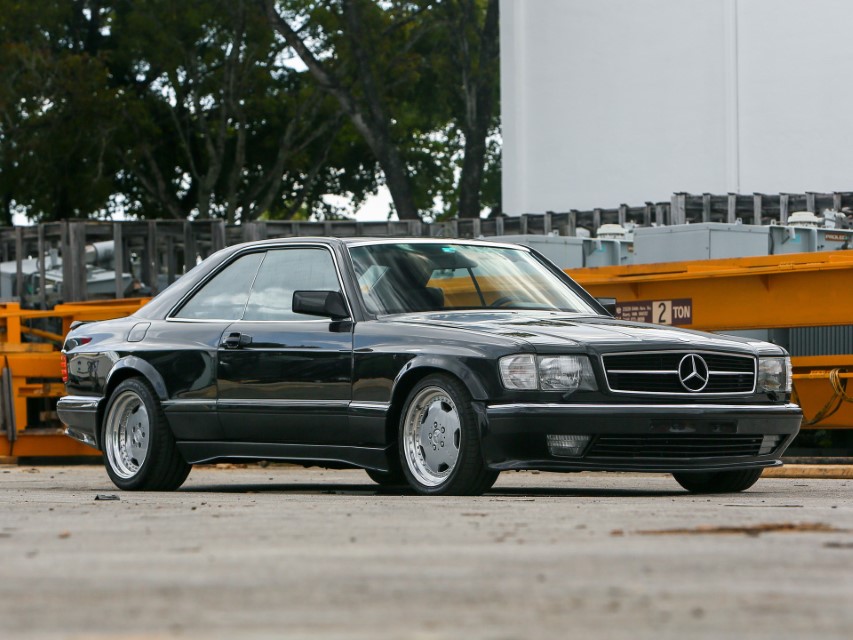 RM Sotheby's
RM Sotheby's has already published their auction results, and it's clear that the outcome is one of the best this year so far. From our own calculations, RM Sotheby's presented 146 automobile lots, just ten of which failed to sell. That translates to a sell-through rate of 93%, but the enthusiasm was not exclusive to the high likelihood of something finding a new home, as price action was also strong, with numerous lots hammering for well above guidance. When all was said and done, RM Sotheby's sold $35,700,000 worth of cars, with an average price of $262,695 and a top sale of $2,782,500, for a 2003 Ferrari Enzo.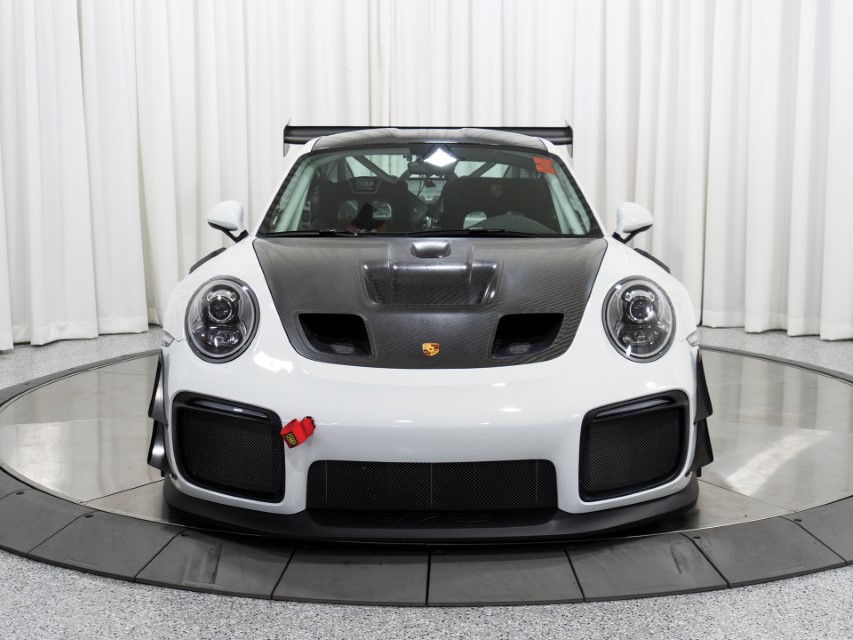 Some examples of cars exceeding expectations include those as varied as a 2009 Aston Martin DBS equipped with the rare six-speed manual, which was guided at between $100,000–$125,000, but sold for $140,000 including buyer's fee. It was a similar story with a low-mileage 2004 Acura NSX-T that sold for $162,400, even though it was estimated to fetch between $120,000–$150,000. These weren't the only ones, however, as a 1990 Mercedes-Benz 560 SEC AMG 6.0 widebody with guidance between $220,000 and $260,000 hammered for $390,000 including buyer's premium. Finally, a 2019 Porsche 911 GT2 RS Clubsport with an estimate of $360,000–$400,000 sold for $527,500, including buyer's fee.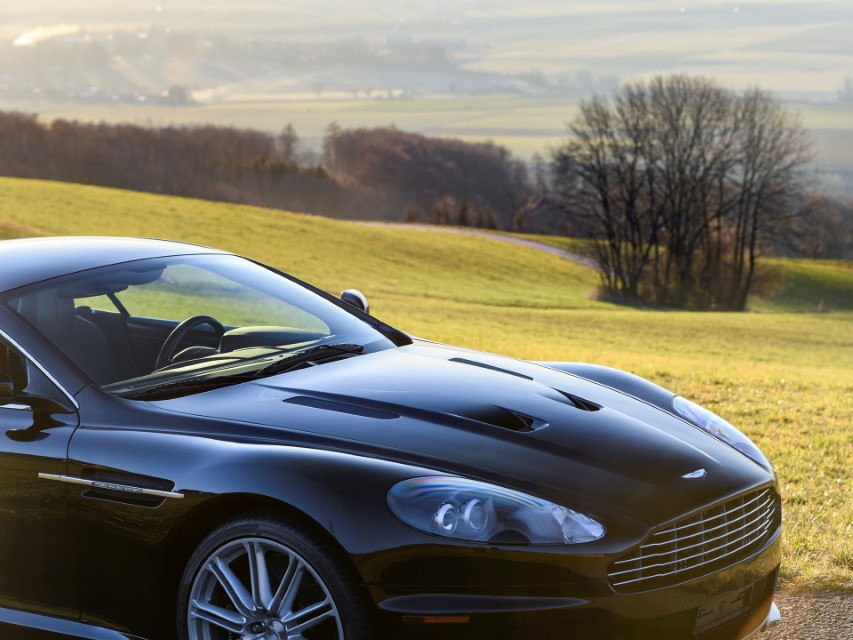 A highlight of the RM Sotheby's sale was also the 1984 Tiga SC84 Sports 2000 race car donated by rock legend John Oates and his wife. The car fetched $50,400, and John Oates was on hand during weekend's festivities.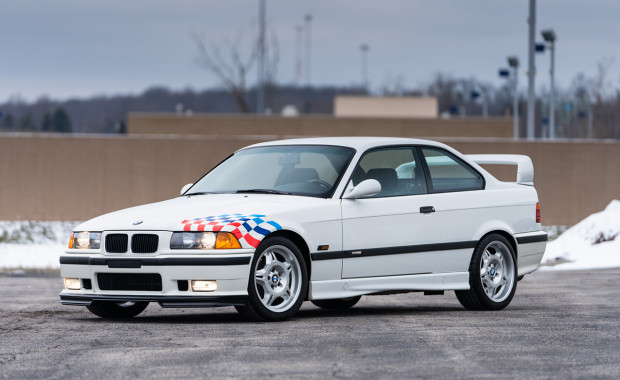 Gooding & Company
Capitalizing on what some suggest is a new generation entering the collector and enthusiast car market, Gooding & Company also had a very strong showing. Of 91 vehicle lots, just 9 went unsold, translating to a sell-through rate quite close to that which was posted by RM Sotheby's, of 91%. Looking deeper into those 91 lots, more than 25% were BMWs, which makes for an incredibly strong brand presence. Models ranged from a handful of E30s to some truly special stuff like an E36 M3 Lightweight (LTW), a 2002 Turbo, and low-mileage E39 M5 in excellent spec that sold for $62,720. In total, Gooding witnessed the sale of $20,800,000 worth of cars, with an average price of $250,423, and the largest transaction being a 1914 Rolls-Royce 40/50 HP Silver Ghost Torpedo Phaeton that met a new owner to the tune of $2,205,000.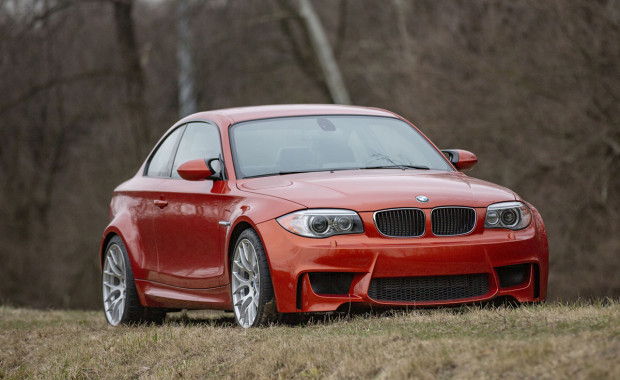 When you add up the rest of the German marques that seemed to dominate the Gooding docket, the final count comes to over 60 cars, which means that more than 70% of the auction lots were vehicles that originated in Germany. This isn't far off from what we saw in Paris back in February, where German makes seemed to lead the high-end of the market. The difference is that with Gooding's Amelia Island sale, a number of these cars were significantly more affordable, with a high number that sold for well below $100,000. This suggests that the enthusiast side of the market is continuing to grow despite some signs of softness when it comes to the most expensive and valuable cars.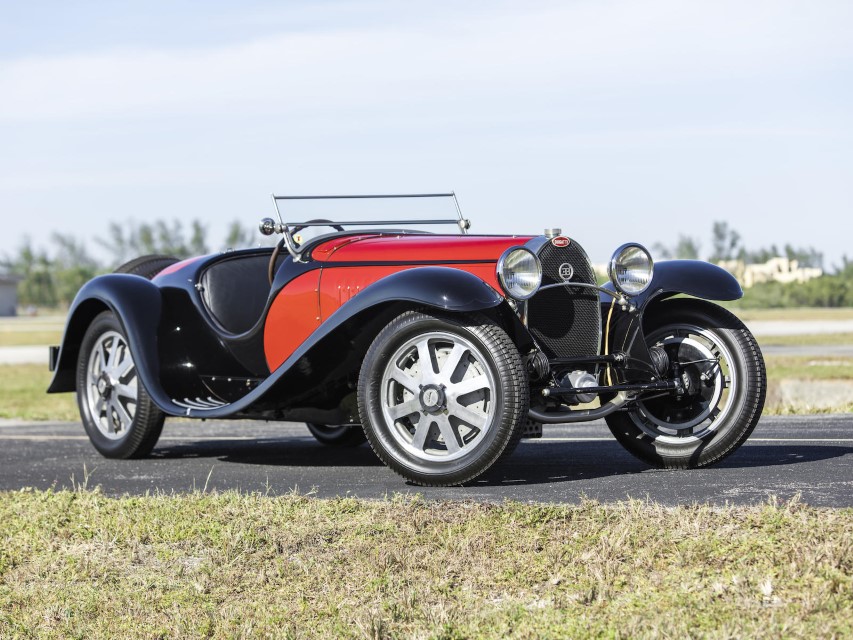 Bonhams
Out of the three big auction houses that were present in Amelia Island last week, Bonhams had the weakest performance, but that's not to say it was out of line with expectations. Consistent with Paris last month, our calculations show that Bonhams had a sell-through rate of approximately 80%, with 89 of 117 automobile lots finding new owners. That's slightly better than the house's Rétromobile results (64%) and directly in line with their 79% sell-through for Scottsdale back in January. In total, Bonhams oversaw the sale of $21,200,000 worth of vehicles with an average price of $238,732.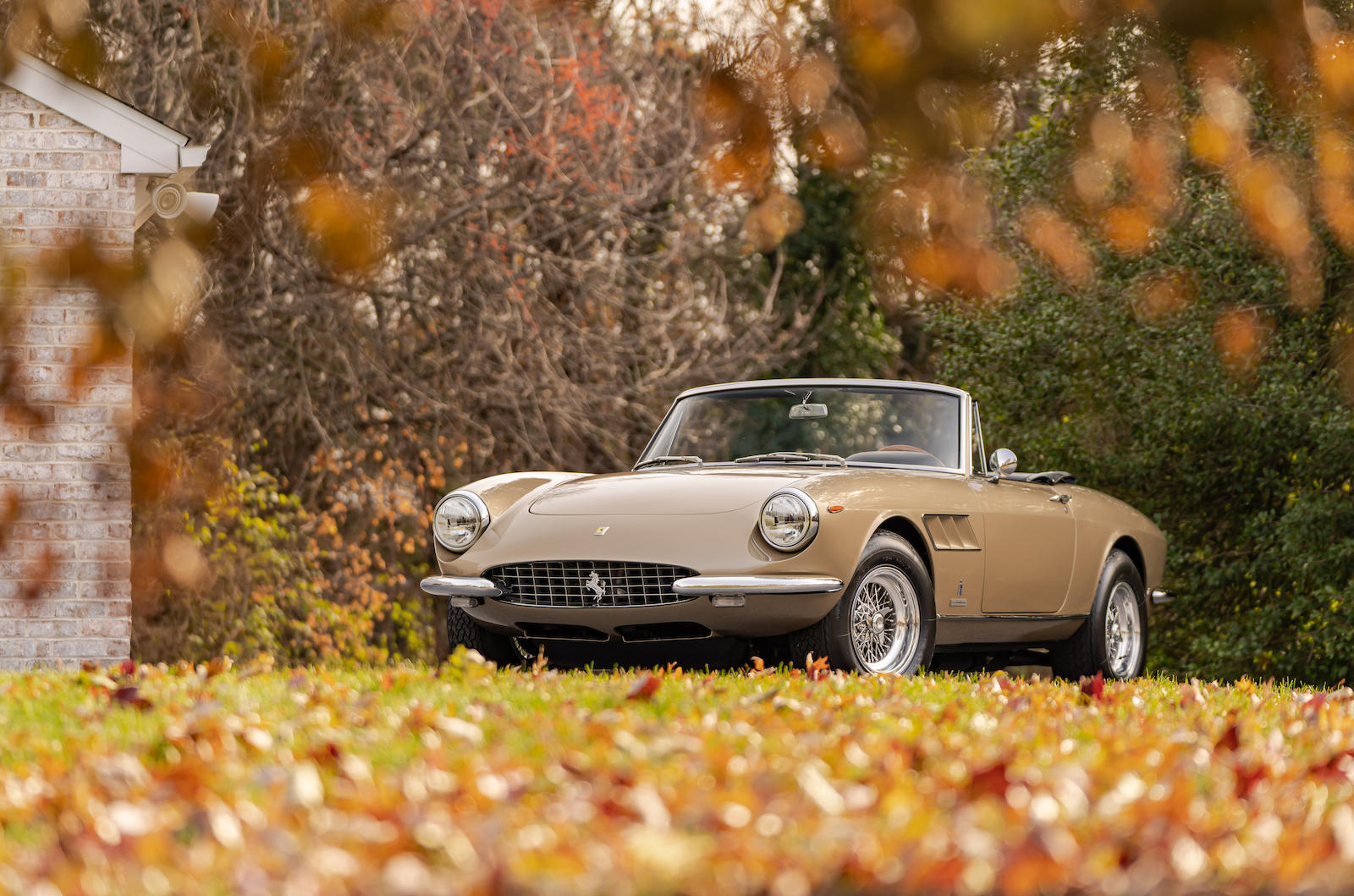 During the Amelia Island auctions, Bonhams oversaw the largest sale, a 1932 Bugatti Type 55 Super Sport roadster that hammered for $7,100,000 including buyer's premium. Bonhams came in second for most cars sold for over $1,000,000, an array made up of sports cars, two from the prewar era, and two from the midcentury period, including a 1958 300SL Roadster in red, and a stunning (and exceptionally rare) 1967 Ferrari 330 GTS that we were watching.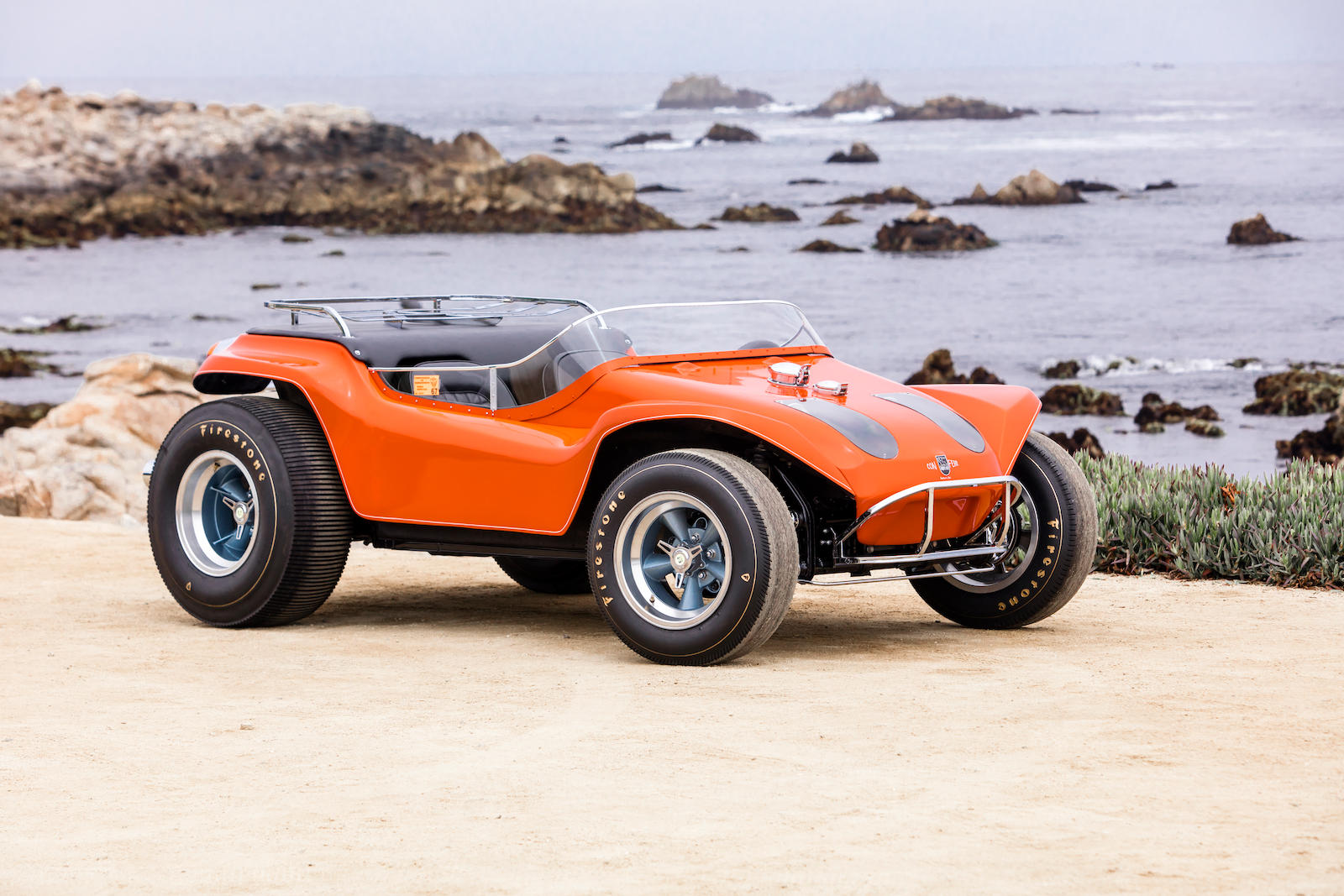 We also can't forget about the heavily modified Meyers Manx used in the Thomas Crown Affair (1968) starring Steve McQueen. The Corvair-powered dune buggy sits on a Volkswagen chassis and was partially designed by McQueen, who described it as having around 230 horsepower and weighing roughly 1,000 pounds. Everyone remembers it from the iconic scene in the movie in which McQueen puts it through its paces on the beach with Faye Dunaway beside him, and it sold for an impressive $456,000.
Concours
Even with the threat of the coronavirus and a rollercoaster stock market the week prior, it is being reported that the 25th annual Silver Anniversary Amelia Island Concours experienced record attendance. As we noted in our preview article, there was no shortage of compelling displays for visitors to appreciate, and the same can be said for notable guests like Roger Penske and a number of previous honorees.
Since 2005, the Amelia Island concours has awarded two Best of Show awards; one for the Concours de Sport category, and another for the conventional Concours d'Elegance. This year, the two winners were a 1929 Duesenberg J-218 Town Limousine and a 1973 Porsche 917/10 Can-Am Spyder. While this is by no means the first Duesenberg to win, Amelia Island Concours records going back to its inception reveal that the Porsche by far the most modern car to take home Best of Show.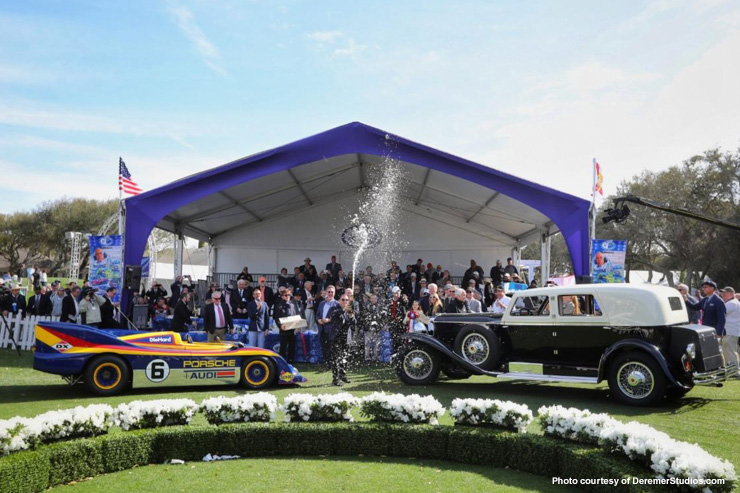 Bill Warner, chairman and founder of the Amelia Island Concours, had the following to say: "The 1929 Duesenberg J-218 Town Limousine and 1973 Porsche 917/10 Can-Am Spyder both embody the spirit of our awards. The judges had a tough challenge in a field of cars that would win Best of Show at many other concours. I am pleased they did due diligence and continue to recognize the best and most extraordinary vehicles in existence, right here in Northeast Florida."
Photos via the respective auction houses, Nathan Deremer of Deremer Studios. Auction Data sourced from Classic.com.
Powered by Froala Editor