Amelia Island Concours week coincides with what is usually the most important East Coast collector car auction event of year. Although Russo and Steele made the decision to withdraw from the Amelia Island sales this year, Bonhams, Gooding & Company, and RM Sotheby's will be present, each with a stunning selection of notable, rare, historically important, and special cars.
Although the world remains in tumult with bellwether events like the Geneva Auto Show having been cancelled in response to the human coronavirus pandemic, 2020 marks the 25th anniversary of the Amelia Island Concours, and the festivities, gatherings, and auctions seem scheduled to proceed unabated. This year is like any other, with an array of great lots that will be sure to captivate the attention of collectors, enthusiasts, and onlookers.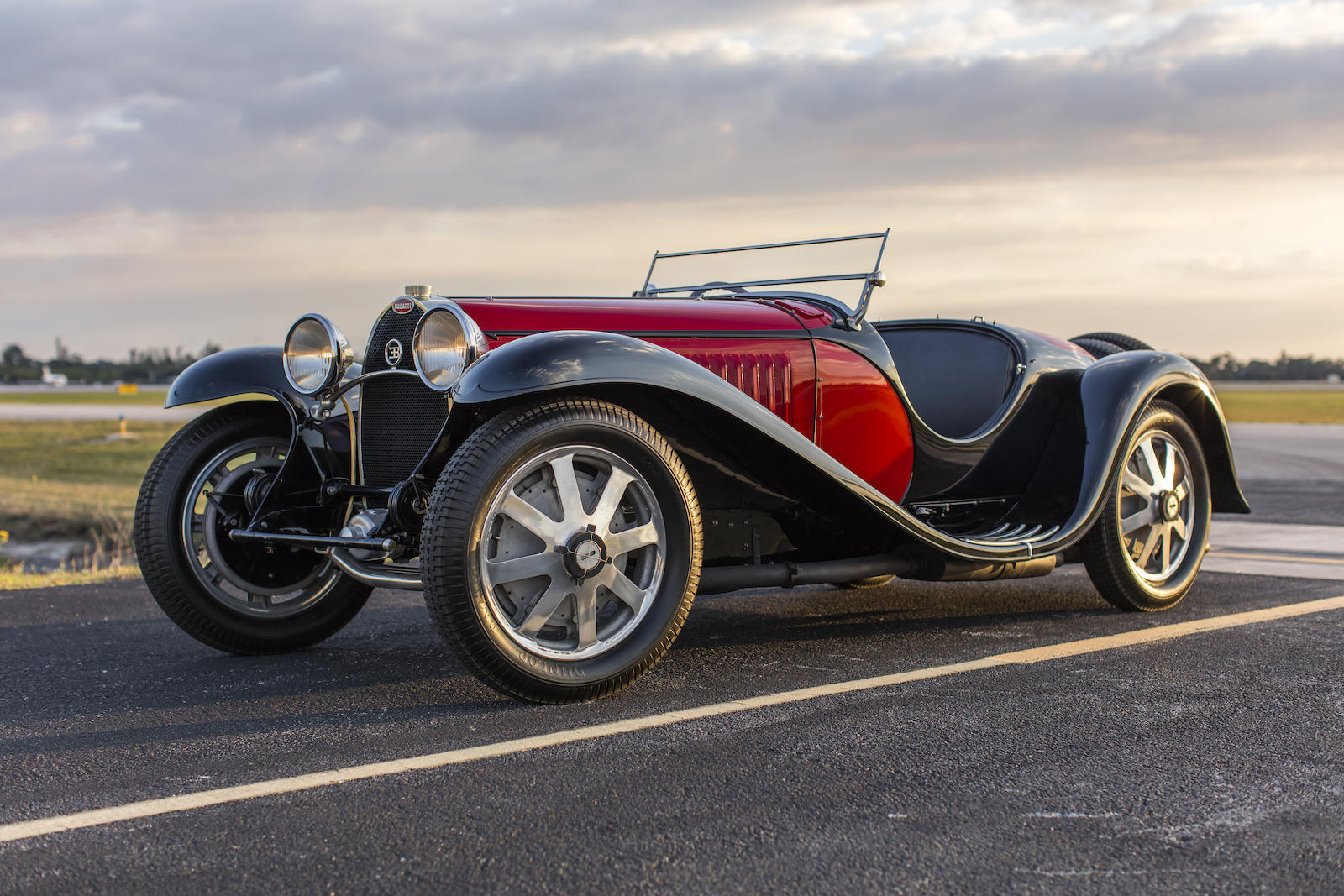 The auctions surrounding the 2020 edition of the Amelia Island Concours boast an unusually high Bugatti presence, with no fewer than six on offer between Bonhams and Gooding. These aren't the only prewar competition and sports cars up for bid, as there are also a handful from the likes of Duesenberg and Hispano Suiza available as well.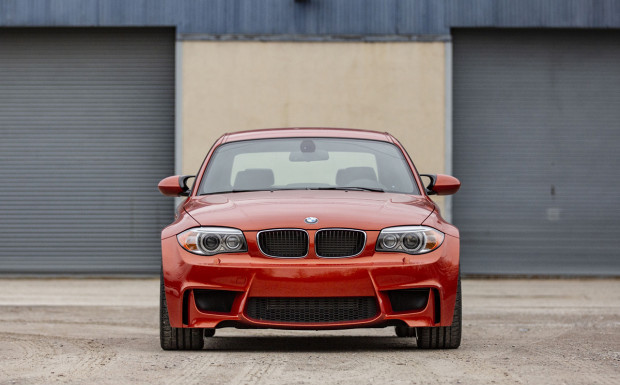 The enthusiast side of the market doesn't typically have a strong showing at a venue like Amelia Island, but there are still a number of fun, affordable, and collectable cars on the Gooding and RM Sotheby's dockets, including BMW and Mercedes models from the Radwood era. Speaking of BMW, the Bavarian contingent is especially strong this year, with models ranging from a Baur 2002 Targa to E30s and even a 1 Series M Coupe and a Lime Rock Park Edition M3 from the E92 generation.
Keep reading to find an interesting pick from each of the big auction houses, and why these specific cars piqued our attention.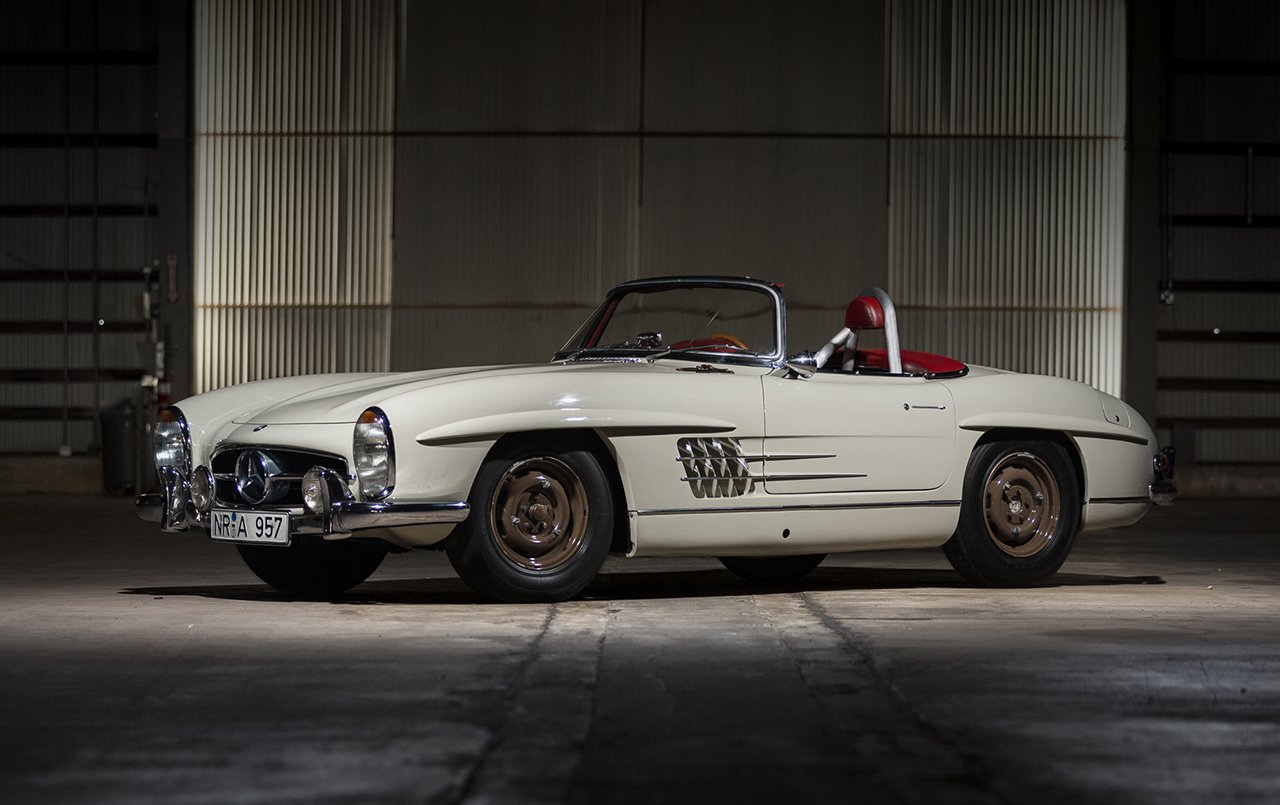 This is by no means the only 300SL scheduled to cross an auction block in Amelia Island this year, but it's certainly the most interesting. Among the initial batch 300SL roadsters produced, this example, chassis no. 7500094, was custom ordered by and first delivered to Princess Ashraf ol-Molouk Pahlavi of Iran. The twin sister of Shah Mohammad Reza Pahlavi, Princess Ashraf took up a prominent leadership role in the monarchy, and is said to have previously owned a 300S roadster and a 220S cabriolet, while the Shah himself is credited with catalyzing the creation of the lauded G Wagen, when he ordered 20,000 trucks from Mercedes-Benz during the 70's.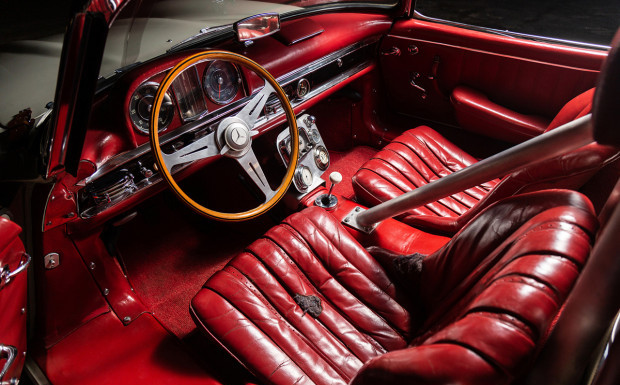 Although the royal family would maintain a close relationship with Mercedes, including the Shah becoming a major shareholder in the company, this 300SL would enjoy royal ownership for just four years before being acquired by Thomas Foster Hamilton of the California-based Hamilton Standard aircraft propeller company. Hamilton kept the car in Europe, speccing it for rally competition with the fitment of Marchal lights, a roll bar, leather hood straps, a Nardi steering wheel, and seatbelts out of an airplane. Modifications also included the installation of an additional passenger-oriented instrument panel, which is fitted with a Halda Speedpilot timer, gradient and accelerometer, an altimeter, and perhaps most interestingly, an Abercrombie & Fitch-branded Heuer Autavia rally stop watch.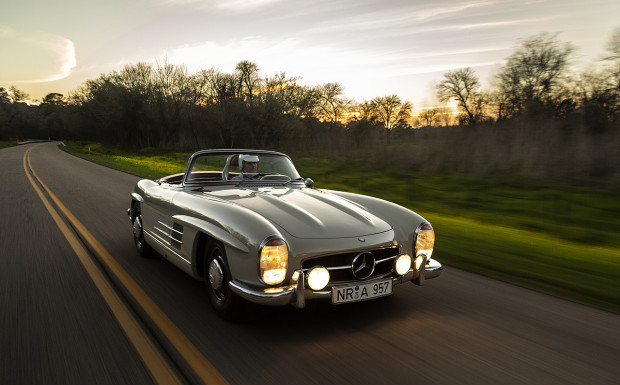 Originally ordered for Princess Ashraf in Pearl Grey, this 300SL remains remarkably original with the exception of the exterior finish, which was resprayed in White Grey, but with elements of the factory paint left undisturbed behind the dash. Stunningly vibrant bright red upholstery is original, while wheels, and the factory hardtop and tonneau cover, all bear the proper stamps for an early car. The windshield has been replaced, but the original is included, while the engine is also described as original and numbers-matching. Hagerty places the average valuation for a 1957 300SL roadster at $960,000, with condition one and two cars valued at $1,250,000 and $1,100,000 respectively. This exceptional example with fascinating provenance is guided to sell for between $1,000,000 and $1,300,000.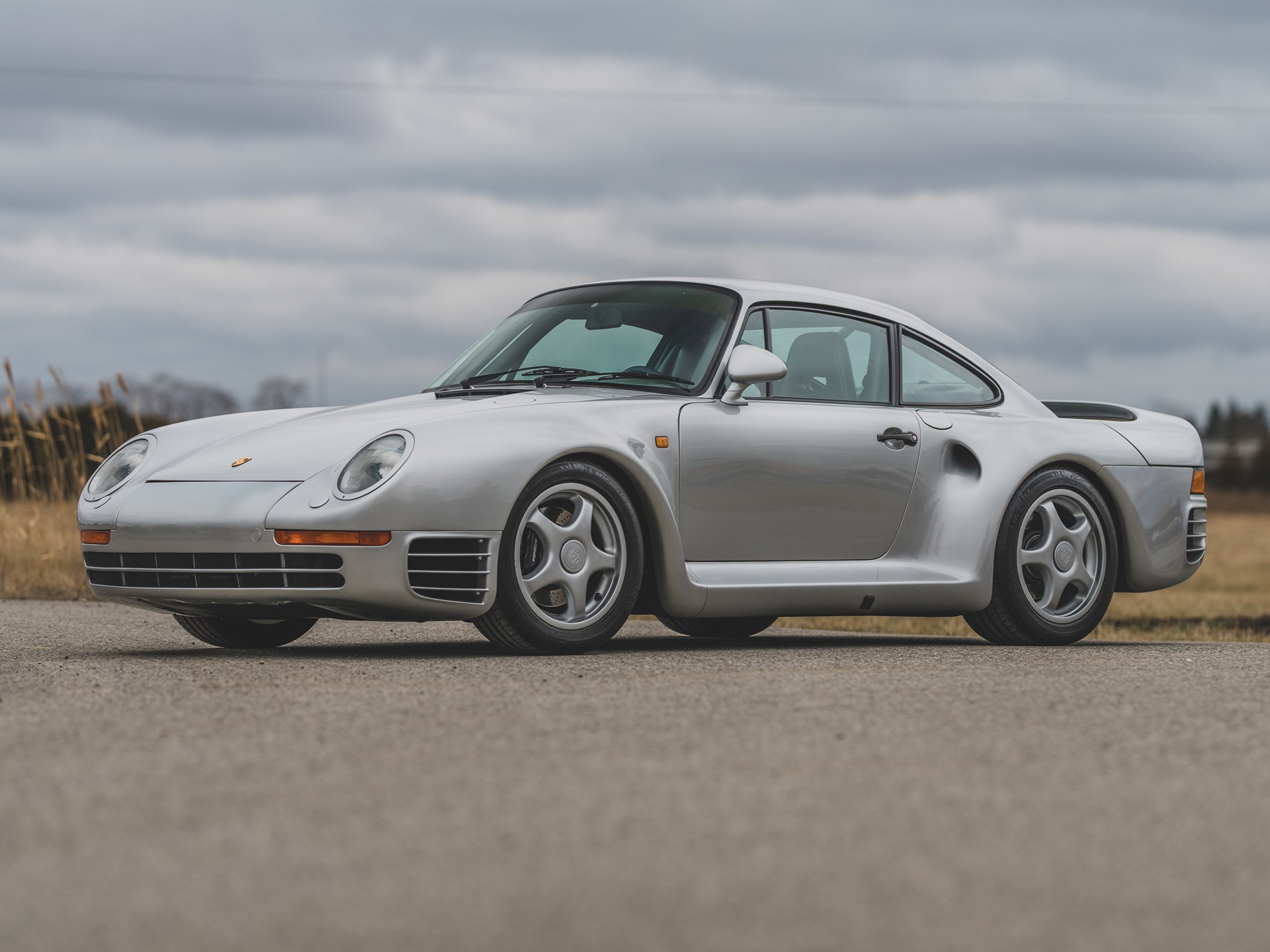 The Porsche 959 was a gamechanger when it arrived, presenting technology that would end up permeating not only the Porsche lineup of subsequent decades, but also the broader automotive industry. Today they're still the subject of ravenous appreciation, with the generation that grew up with that poster of the pearlescent white prototype on their wall now able to afford one of their own. With just 377 made though, the majority of which were Komfort versions like this, valuations have been high for a long time.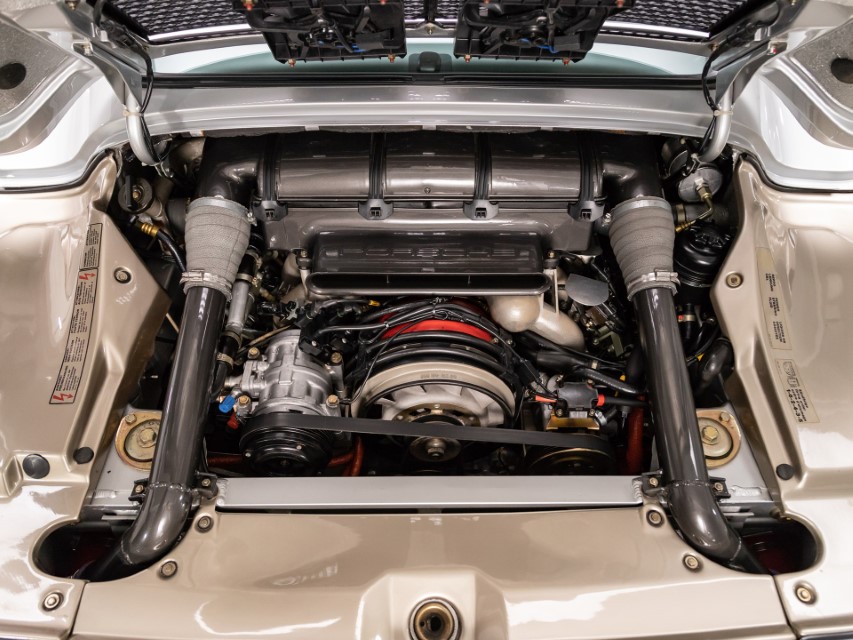 First sold to a German racing driver, this 959 would remain in Europe for the first few decades of its life, a period during which it accumulated very little mileage. When it was returned to Stuttgart for servicing in 1996, the odometer reading was just 892 kilometers, a number that had grown to just 1,259 by July of 2001, the second time it would go in for maintenance. Later on, this 959 was imported to the US, where it would eventually make its way to Scotts Valley, California, the home of Canepa Design.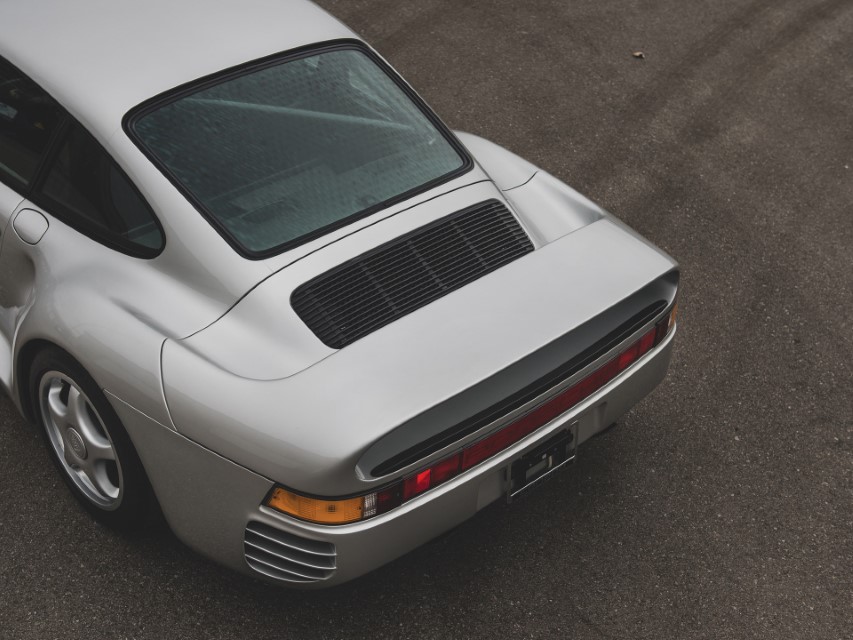 While at Canepa, this 959 was the subject of a build and upgrade process which achieved goals of increasing performance and making it CARB legal for registration and use in the state of California, all at a cost totaling more than $500,000. These upgrades included the installation of a leather-wrapped roll-cage, Canepa Design suspension system, an HID headlight setup, 200-mph speedometer, five-point harness, as well as a Generation IV performance upgrade. The wheel and tire setup, which was originally comprised of model-specific Bridgestone RE71 Denloc tires with a special locking bead for mating to the factory magnesium hollow-spoke wheels, was also replaced by a modern Canepa Design setup with Michelin tires. Work culminated in February of 2012 when this 959 was officially BAR certified in California. The average Hagerty valuation for a 1987 Porsche 959 is $825,000, while condition one and two examples are said to be worth $1,300,000 and $1,000,000 respectively. This Canepa-upgraded, California-legal 959 is guided to sell for between $1,000,000 and $1,250,000.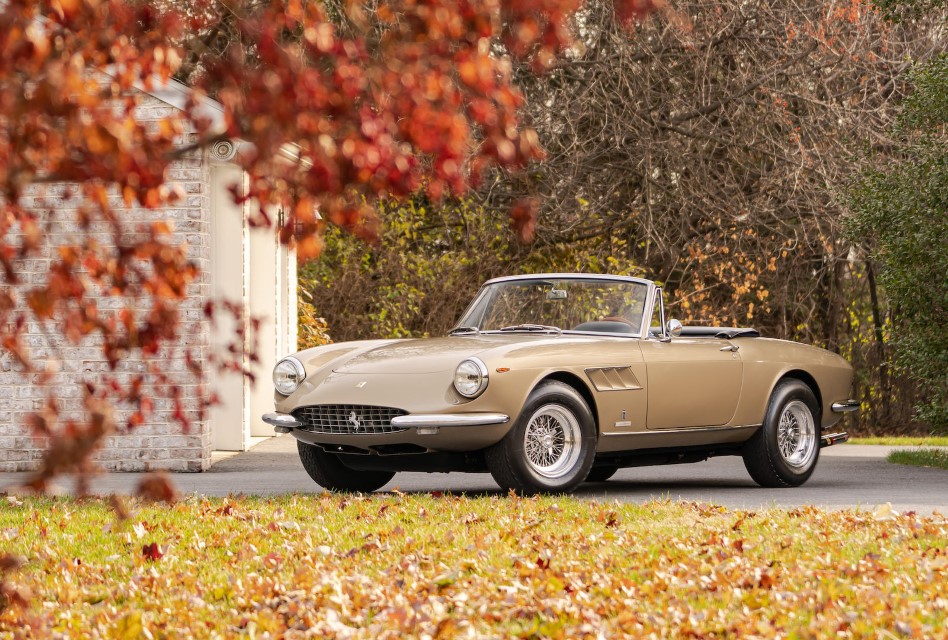 The Ferrari 330 seems like it's always stood in the shadow of other models like the 275 or 365 Daytona. Over 1,000 of the 330 GT 2+2 were built, and somewhat divisive, transitional styling doesn't seem to hold the same allure as the designs of Ferraris both before and after. The 330 GTC was a great performer though, with the technology and underpinnings of the 275 present, and an improved 4.0-liter Colombo V12 providing power.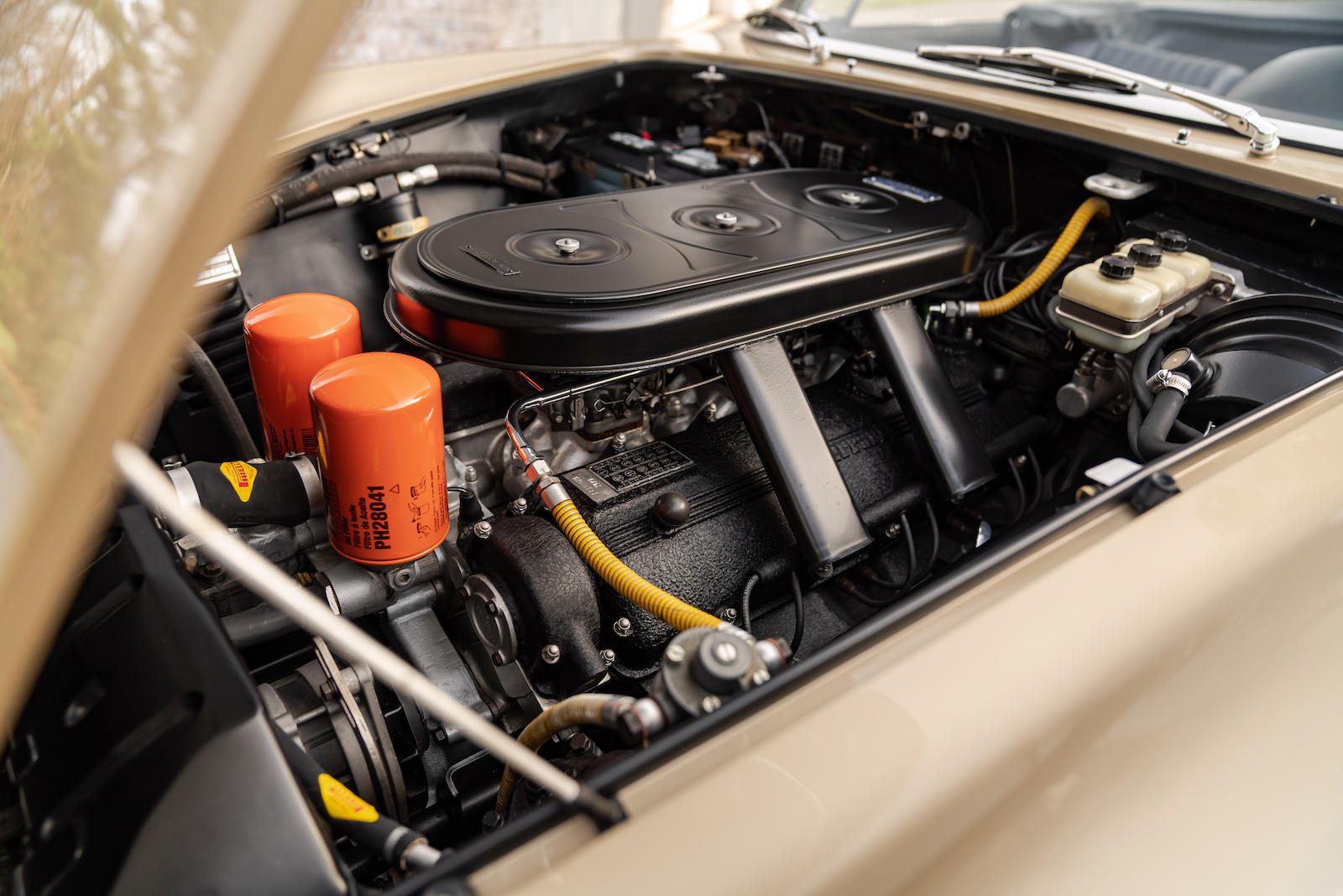 While Ferrari produced just under 600 of the 330 GTC coupe—a high number in the Ferrari world—only 100 330 GTS Spiders were made from 1966 until 1968. This example is the 28th made, and was originally ordered by Luigi Chinetti Motors of Greenwich, Connecticut, where it arrived in April of 1967. Although the first owner was not recorded, this 330 GTS passed through the hands of multiple owners while making its way west and eventually settling in California. Finished in Grigio Fumo from the factory with an interior lined in Pelle Bleu leather, the car was still in original condition when it was sold in 2001, but a three-year restoration was completed in time for Monterey Car Week in 2004, a process that saw the car refinished in a silver metallic tone.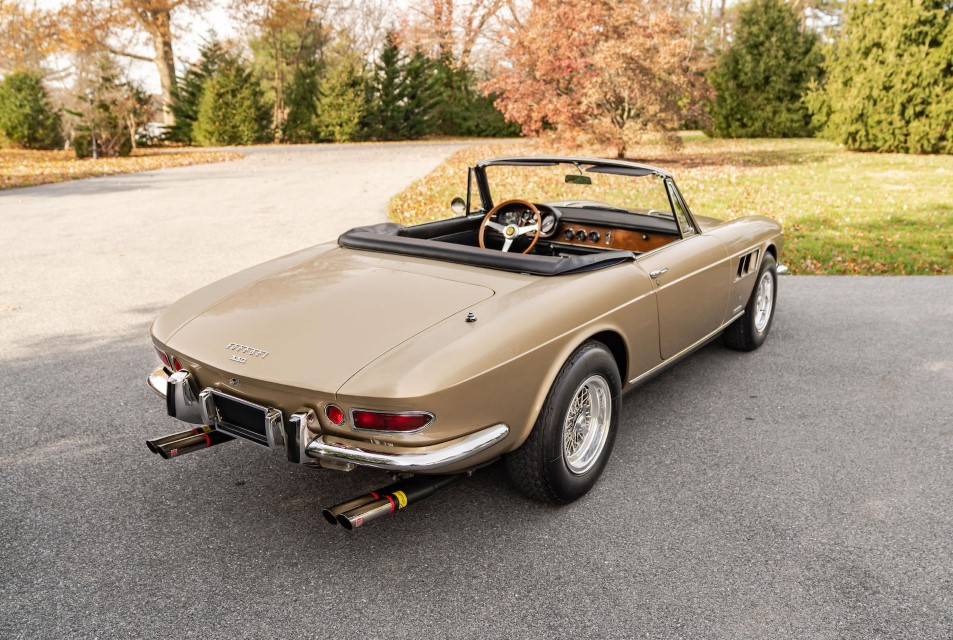 In January of 2012, this 330 GTS won the Gold Award at the 21st Palm Beach Cavallino Classic, after which it was once again treated to a bare-metal refinishing, this time in stunning Oro Chiaro metallic. Later in the same year, a coveted Ferrari Red Book was received, and the following year, at the 22nd Palm Beach Cavallino classic, the car was honored with the Platinum Award. This success was followed up by display at the 29th Reading Ferrari Concours the same year, where the 330 GTS received the Francesco Baracca Award. Today, this Ferrari 330 GTS remains in stunning restored condition, with an odometer of 50,952 signifying that it has been enjoyed throughout its existence. In addition to the Ferrari Red Book, a Massini report, various piece of documentation and ownership records, and the original tools and owner's handbook also accompany the car. Hagerty assigns an average valuation of $235,000 for a 330 GT 2+2, and $528,000 for a 330 GTC. The 330 GTS, being the rarest and most visually pleasing of the bunch, has an average value of $2,200,000, with condition one and two cars valued at $2,550,000 and $2,350,000 respectively. This Platinum Award-winning, Oro Chiaro-finished example is guided to hammer for between $1,800,000 and $2,200,000.
Photos via the respective auction houses.
Powered by Froala Editor