It's no secret that amassing a collection of desirable cars doesn't exactly come cheap. For the lucky few who can afford to purchase multiple examples of cars we lust after, celebrity car collections are a beacon of automotive inspiration. These extensive collections allow us to dream and perhaps even acquire some of the examples that compose these monoliths of car enthusiasm. There are many to choose from, but here are a couple of our favorites.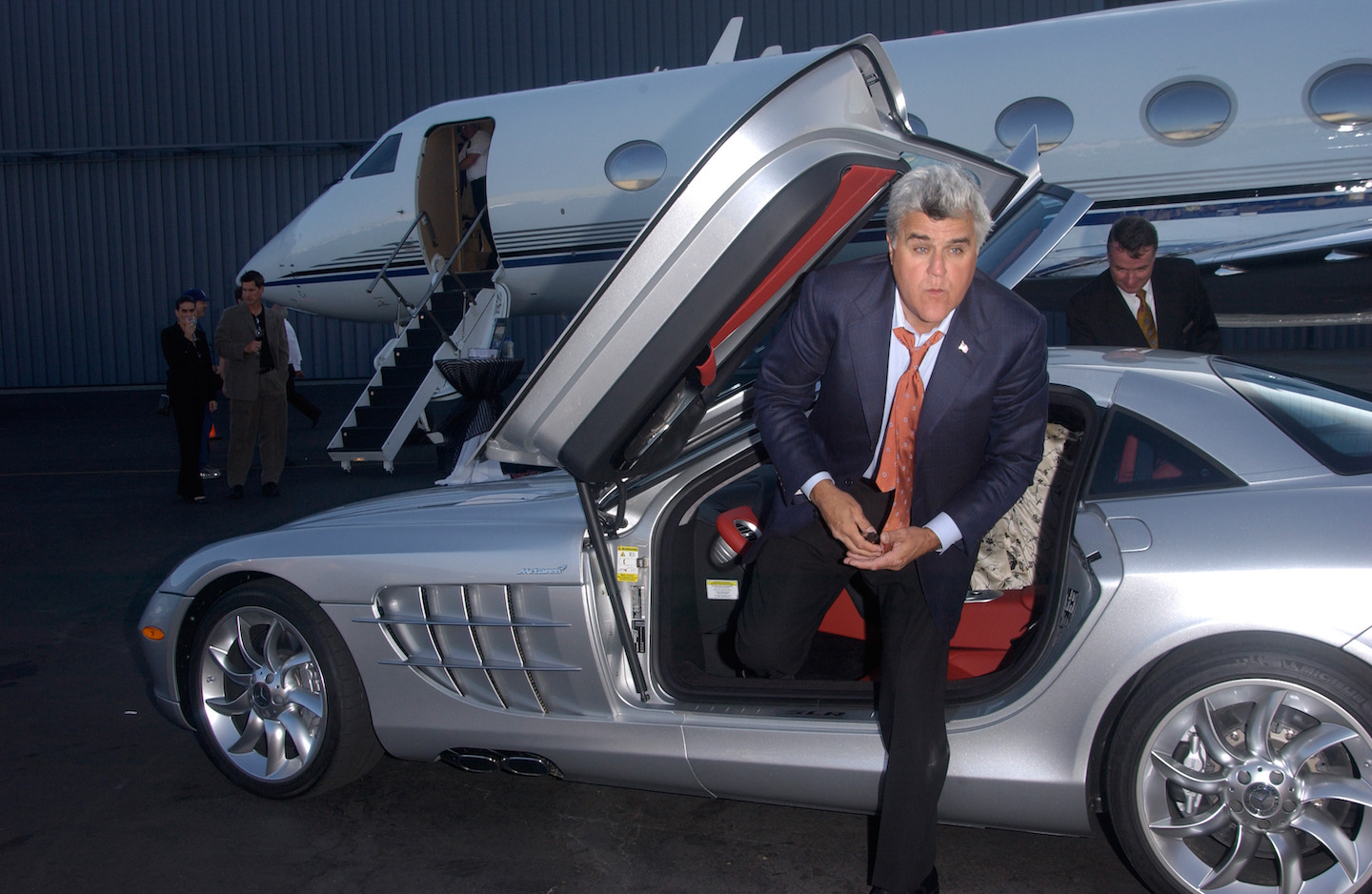 Jay Leno's Garage
You knew Jay Leno was going to make this list, so we might as well pay homage to his expansive collection. With a massive warehouse complex and a staff of experts, Jay Leno's Garage is an automotive dream realized, and is easily among the top celebrity car collections. His hugely popular Jay Leno's Garage show and YouTube channel showcases parts of his garage one car (or restoration project) at a time. Leno's collection is expansive, covering everything from steam-powered cars up to the latest hypercars. This spread of collectibles is driven by the stories behind each vehicle. Leno often references a car's heritage or previous ownership experience as a reason to add it to his constantly evolving fleet. We simply don't have enough time to list even half of Jay's collection but a couple of our highlights include his Ford Taurus SHO powered Festiva known as the SHOgun, a McLaren F1, Porsche Carrera GT, BAC Mono, and even a Fiat 500 Abarth, among many, many others.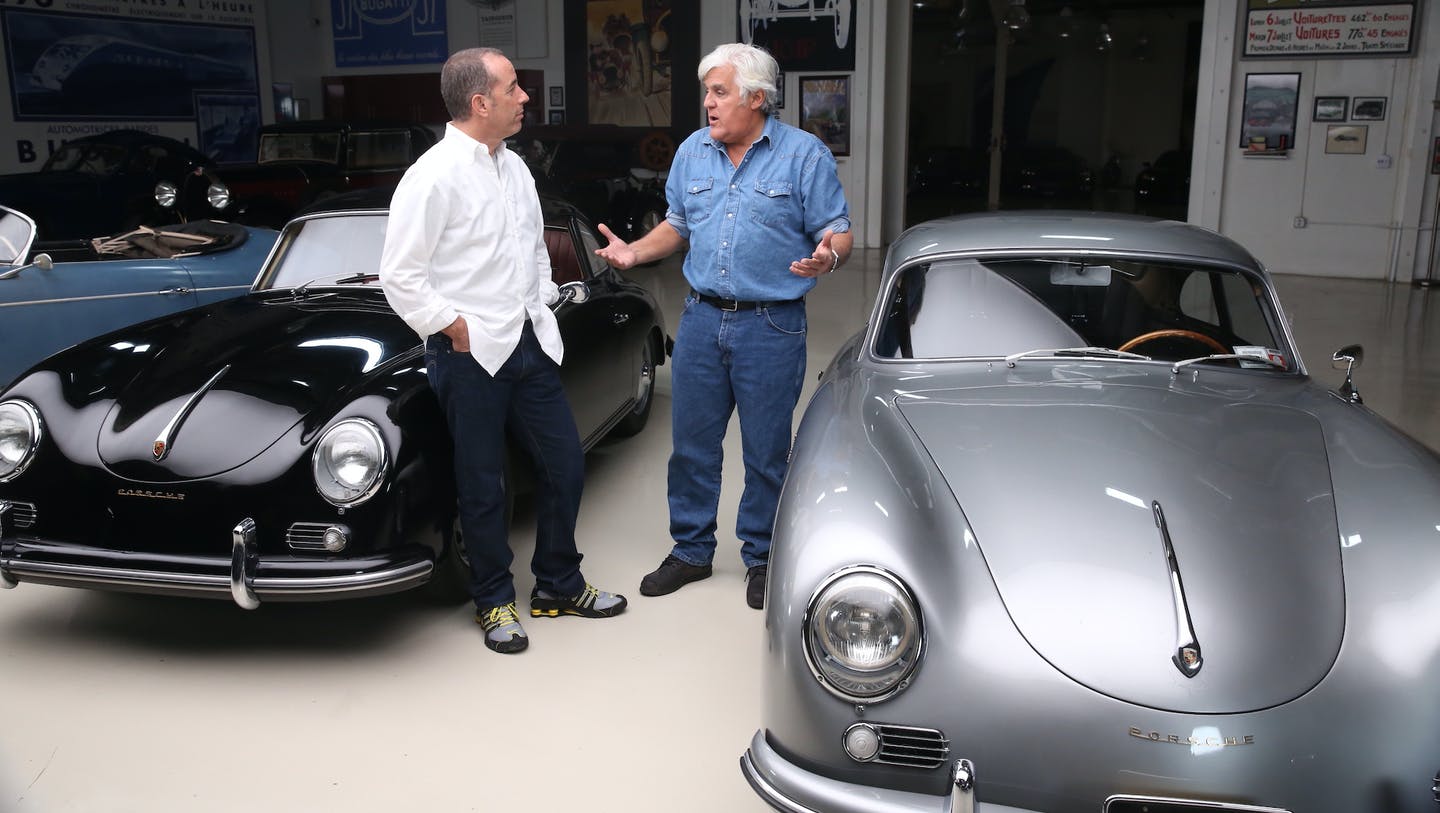 Jerry Seinfeld's Porsches
What if you don't care for a variety of cars? What if you only like one thing and they happen to be air-cooled Porsches? Well, let's hope you can somehow spend a day in the garage of Jerry Seinfeld, career Porsche enthusiast known to dabble in comedy. Seinfeld's Porsche collection is one of the greatest assemblies of Porsches ever created and includes some of Porsche's rarest and legendary road and race cars. Seinfeld's obsession with air-cooled Porsches has also led him to add some old school air-cooled VWs to the mix, to round out his mass of German-bred steel—with the shared lineage of the two brands, it only makes sense. Seinfeld frequently drives his Porsches, both of the track and street showing his genuine enjoyment for these special pieces of automotive history. The garage that houses Seinfeld's collection is located in the heart of Manhattan, in a subterranean three-story setup. This includes an area for his staff to work on and maintain his cars. If you're a Porsche nerd, we're sure you're well aware of the wonders included in Jerry's collection like an early 60's 911 owned by Ferry Porsche, his Carrera GT, and 959. Seinfeld has been rotating cars out over the last several years, putting them on the market via high-end auction so others can own and experience them, but he's still got some truly incredible cars, and one of the all-time best celebrity car collections.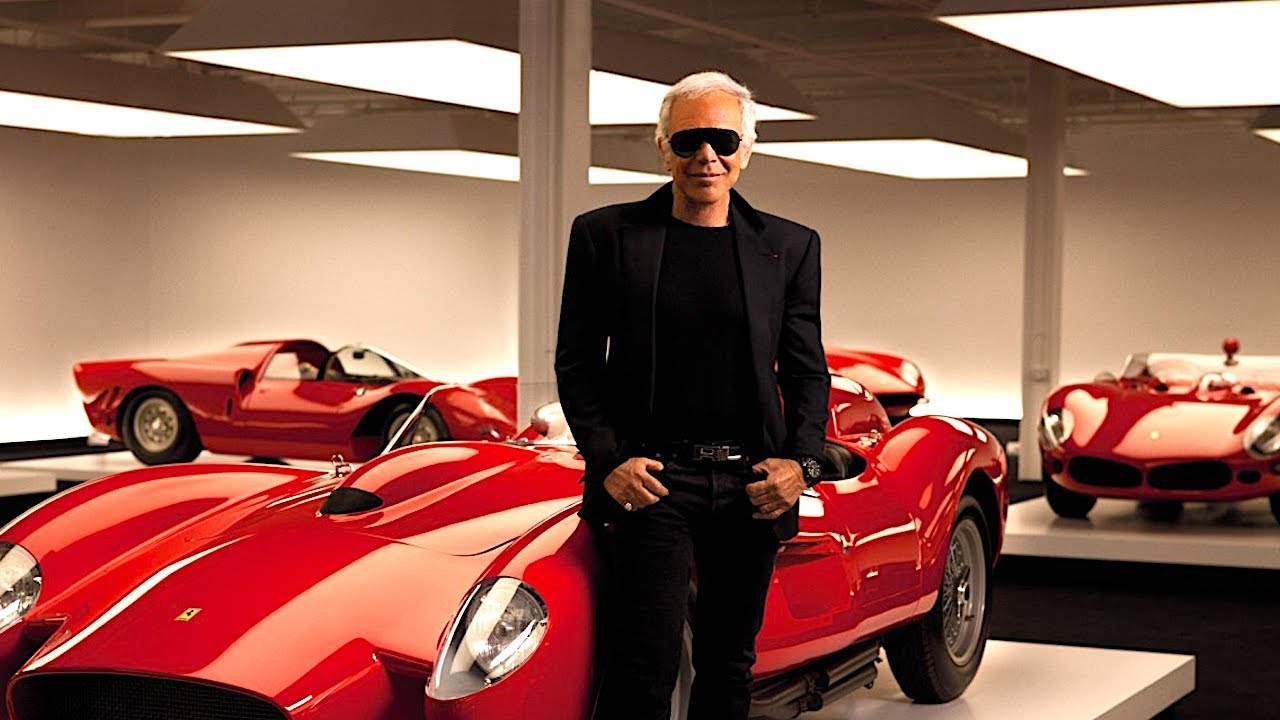 Ralph Lauren's Blue Chip Collection
Ralph Lauren's car collection features some of the most exciting cars in the history of the industry. Forget about your obscure driver's cars. Ralph Lauren is bringing the heavy hitters to this list. Ever heard of the Ferrari 250 GTO? McLaren F1? Ralph has three and one of them is the ultra-rare F1 LM edition built for track driving. If you're more into the classics, Ralph has you covered with a 300 SL Gullwing, 1929 Blower Bentley, 1938 Alfa Romeo 8C, and his crown jewel is the impossibly rare Bugatti Type 57SC Atalante. He also owns a Bugatti Veyron in case he needs to get somewhere faster than his classic Atalante will take him. Lauren's array is made up of the best of the best, which easily makes it one of the best celebrity car collections.

Ken Lingenfelter, The Lingenfelter Collection
Ken Lingenfelter is the founder of Lingenfelter Performance Engineering, a powerhouse of improvement for car enthusiasts around the globe. The Success of Lingenfelter's business has allowed him to amass a car collection that's sure to impress. For a man who built his wealth from automotive performance products, Ken's collection includes some impressive machines. There's even a website dedicated to his cars where you can take a look at every single car in his collection thanks to a detailed gallery view. While some celebrity car collections are hidden from view, Ken displays his cars proudly for all to enjoy. Some of our favorites include a Ferrari Enzo, Pontiac GTO Judge, and his pedestrian-looking Chevrolet SS sedan.
The Sultan of Brunei Tops All
The Sultan of Brunei, Sultan Hassanal Bolkiah, has a car collection that dwarfs all other privately held collections. With a claimed 7,000 cars on his roster, Sultan Hassanal Bolkiah owns the world's largest single collection of cars. His vast collection is said to include over 300 Ferraris, 600 Rolls-Royce vehicles, and over 20 Koenigsegg's to name a few. This amassing of collectible cars leads us to wonder what sort of rare treasures lie deep in his hidden ultra-rare collection. There are rumors than the Sultan owns cars specifically built for him, but it's hard to verify, as many of his cars never see the light of day or receive public attention.
The world is full of exciting celebrity car collections that defy even your wildest dreams. Each collection is as unique as the owner, reflecting their own personal tastes and interests, and it's fascinating to see what drives the desires of the rich and famous—sometimes it's the same things as the rest of us. Originality, great provenance, we could go on. If you're interested in a car's story, a particular brand, the best of the best, or simply owning more cars than anyone on earth, there is a car collection out there that satisfies your automotive passion.
Photos via Jay Leno's Garage, Carjam on YouTube, The Lingenfelter Collection.
Powered by Froala Editor