It's not too soon to be thinking about road trips. The coronavirus pandemic has left travelers wary of public transit and ride hailing, but increasingly enamored of the sanctuary offered by their private cars. And as the world opens up, it's once again possible to get out and see these best places to visit for car enthusiasts.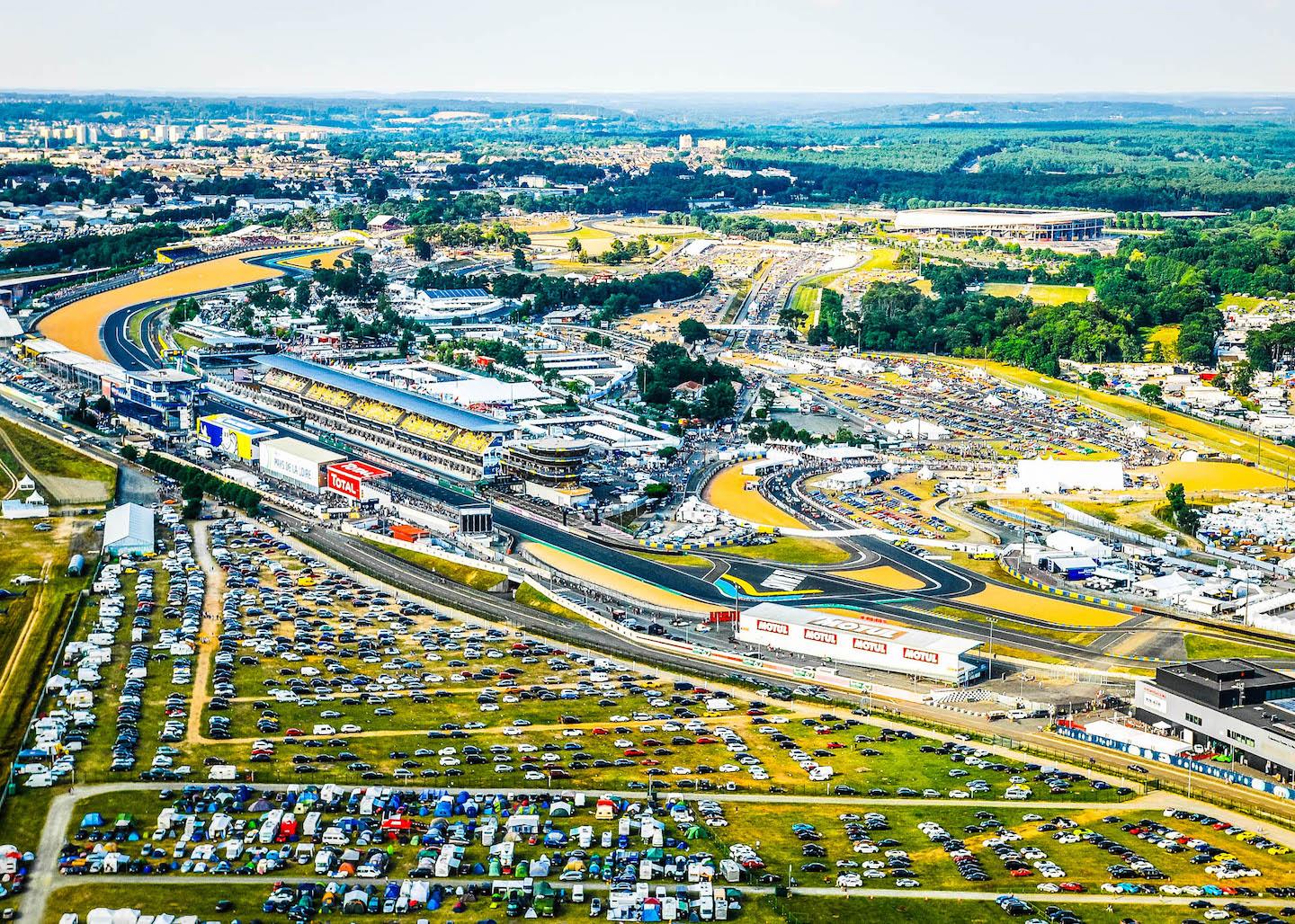 Le Mans, France
This picturesque French town, with its Roman walls and gorgeous cathedral is, of course, home to the famous 24 Hours of Le Mans endurance race. Launched by the Automobile Club de l'Ouest in 1923, the race achieved pre-eminence early on. All the world's great race drivers have tried their luck there, from Stirling Moss to Mario Andretti. The 8.467-mile course, which winds through the town, is called Circuit de Sarthe (for the local river) and is largely unchanged since the early days. And the 2020 race is on, but postponed until September 19 to 20. During even-numbered years, Le Mans Classic runs the following month in July. Only cars from 1979 and prior are allowed.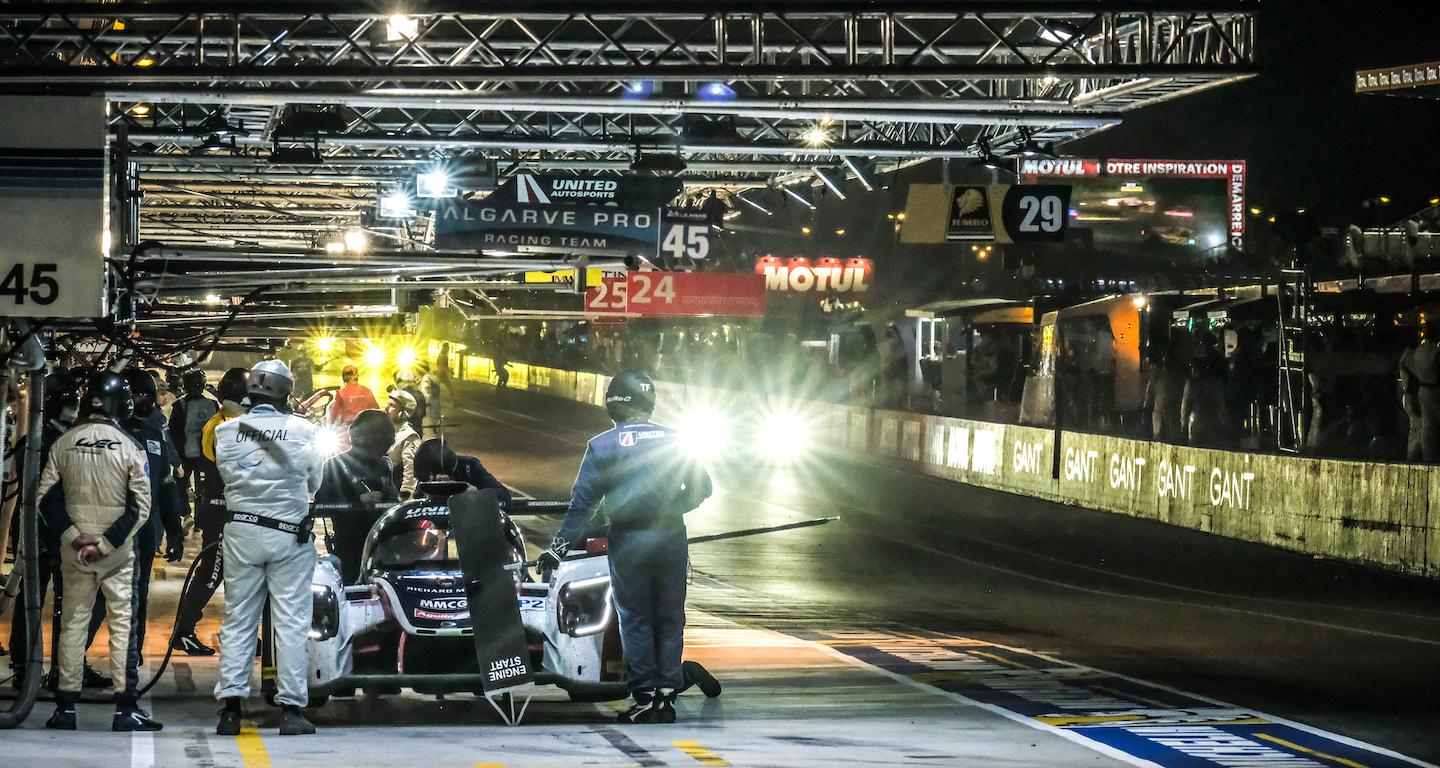 Visiting during race week would be ideal, but there are plenty of things to do at other times. The Musée Automobile de la Sarthe—located right at the track—is a highlight, assuming it's open. There are 140 cars on display, from Bentley, Ferrari, Jaguar, Ford, Porsche, Matra, Audi, and many more. "I enjoyed browsing through the old racing cars and seeing just how primitively equipped they were, considering the speeds and the risks that the drivers took to achieve these amazing feats," said Malcolm on TripAdvisor.
Work on the Gothic cathedral in Le Mans began in the sixth century. The stained glass in the great western window depicts the life of St. Julian of Le Mans, and dates to 1155. If your tastes are more down to earth, there's also an amusement park.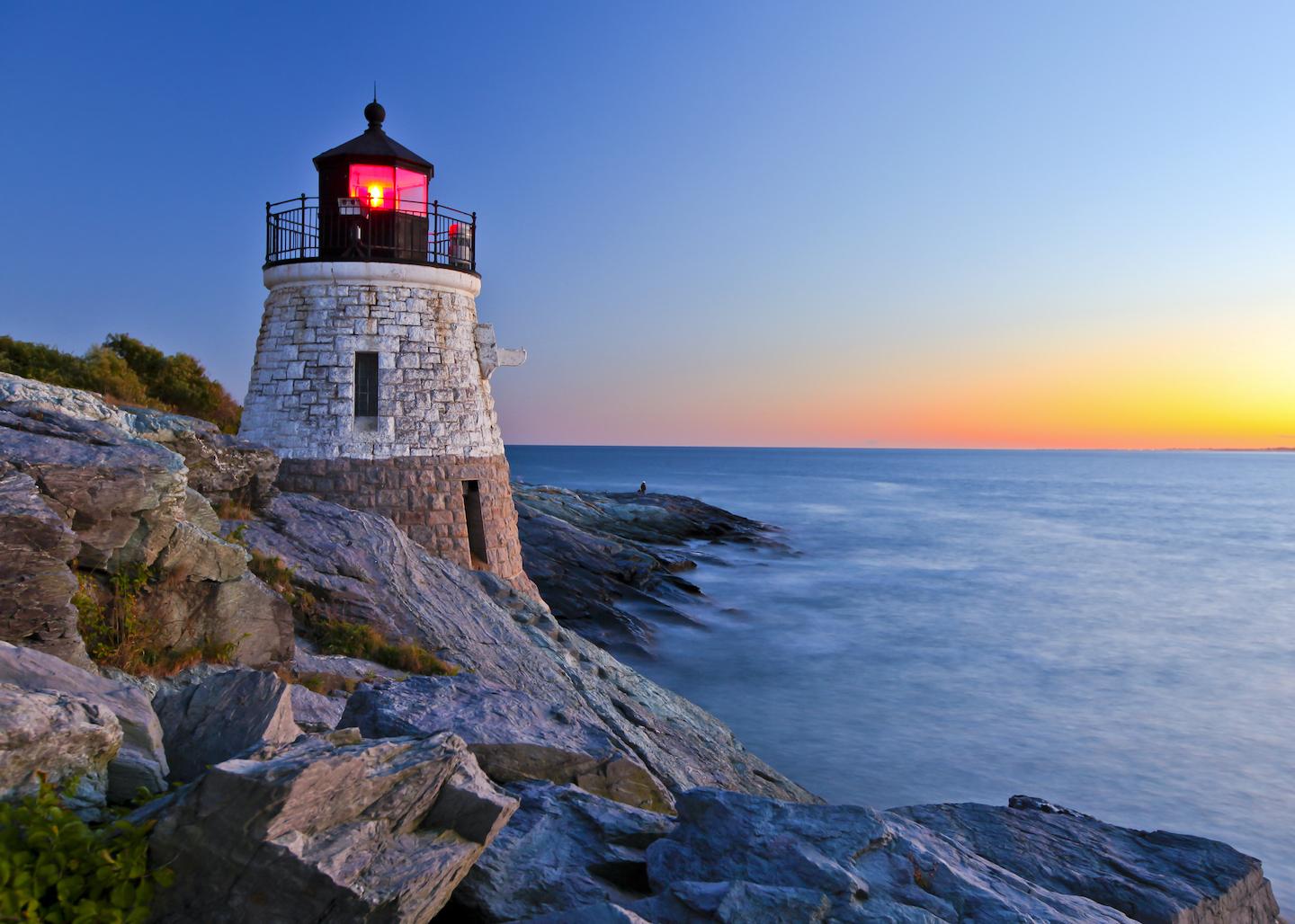 Newport, Rhode Island
Newport, long a magnet for summer vacationers and tourists who wanted to see the restored "cottages" of the robber barons, is reinventing itself as an automotive town with the opening of the Audrain Automobile Museum in 2014. It's not only a museum (with 350 cars and motorcycles), but also the setting for a collector car weekend that rivals Pebble Beach. The Audrain Newport Concours & Motor Week (the second annual) has been canceled for 2020 but will return September 30 to October 3, 2021. The museum recently purchased the sporting collection of Nick Begovich, 14 cars that range from a low-mileage Lamborghini Miura to one of just six ATS 2500 GTS coupes and two ultra-exotic 1950s Pegasos.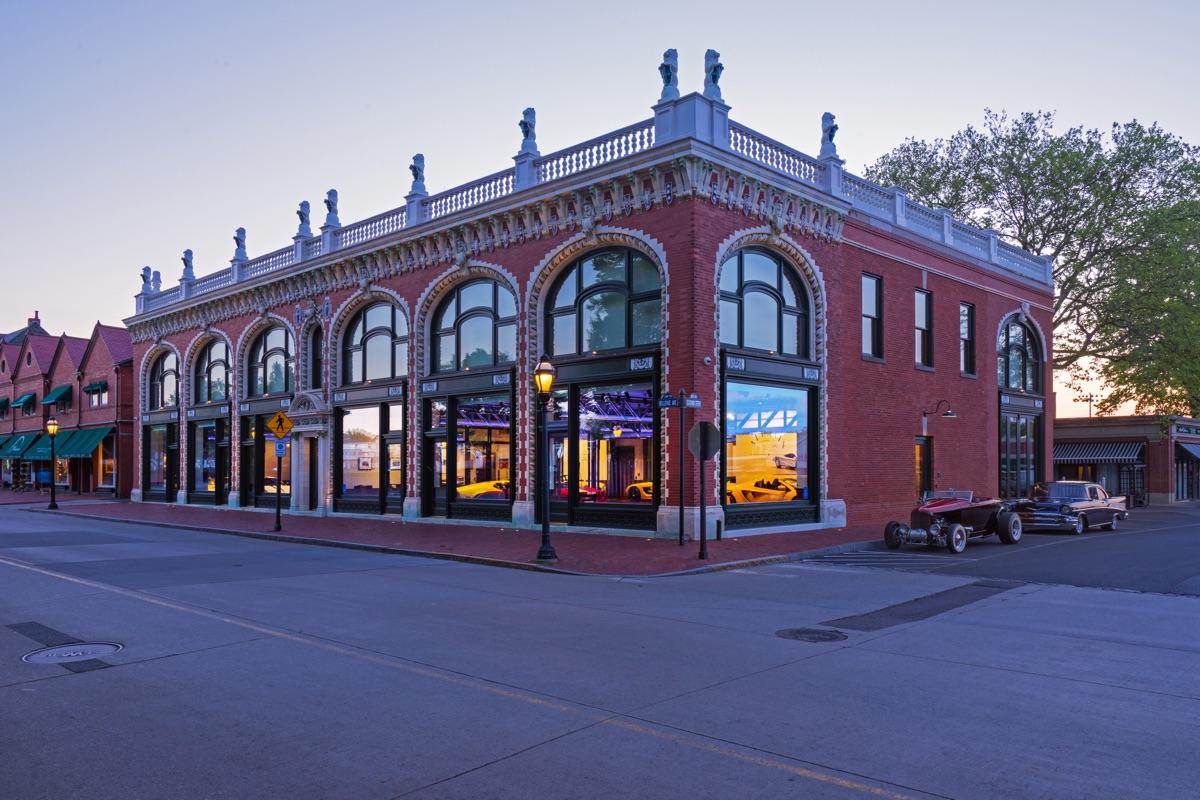 Newport's has long had motor oil in its DNA; the young heir Willie K. Vanderbilt paid $10,000 for a Daimler Phoenix around 1900, and soon had his friends racing up and down the formerly quiet Ocean Drive. After being banished from the public roads, the group formalized their sport with the Vanderbilt Cup at Newport's horse track in September of 1900. It was America's first sanctioned oval track race.
It's not one of the destinations that immediately comes to mind when the talk turns to automotive road trips, but Newport is one of the best places to visit for car enthusiasts. The cottages, by the way, are still shuttered, but it's fluid—the authorities are waiting for Rhode Island to allow major events again. "The Preservation Society of Newport County continues to monitor all CDC and public health advisories and will comply with all state and local guidance about public gatherings."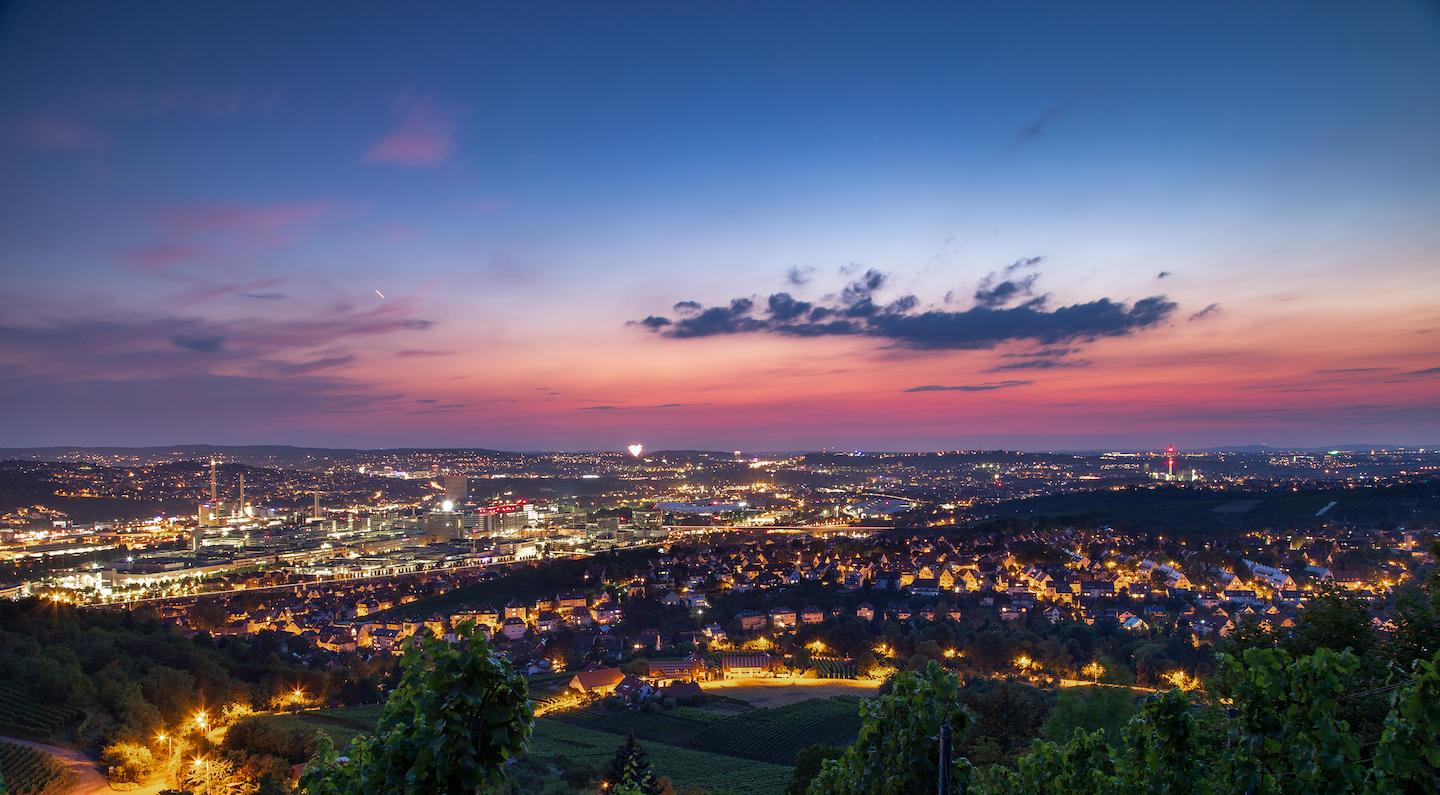 Stuttgart, Germany
I vividly remember my visit to the Mercedes-Benz factory in Sindelfilgen, near Stuttgart. I saw robots installing windshields into S-Class cars at impossible speeds. The same robots handle the welding on the E-Class. Under normal conditions there are free but booked-in-advance English-language factory tours in the morning, which some visitors couple with breakfast in the excellent café. There's also the Untertürkheim engine plant to see, if you're of a mind.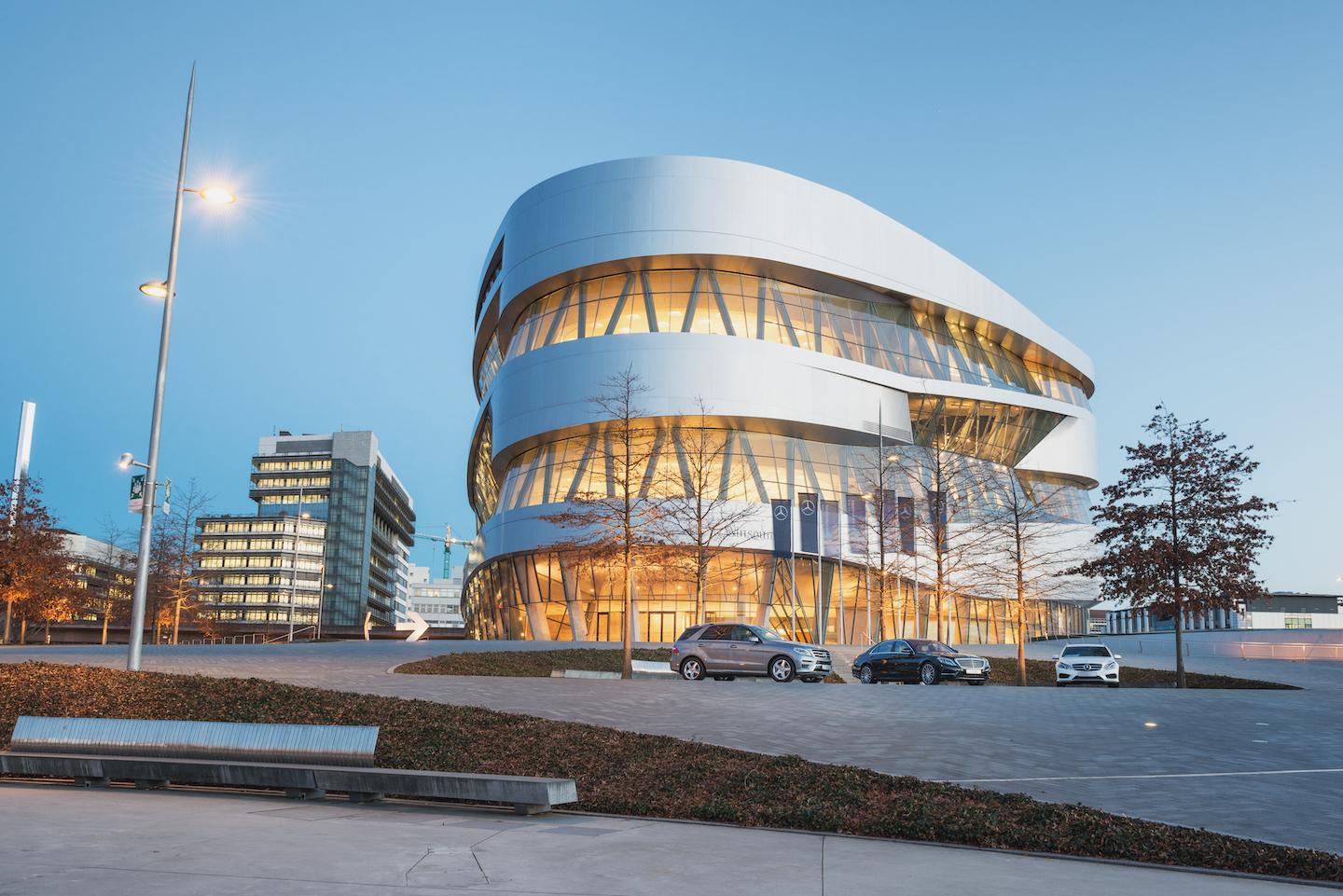 The best news is that the nearby Mercedes-Benz Museum is back open, though initially only Friday to Sunday (9 a.m. to 6 p.m.). Reminiscent of New York's classic Guggenheim, the museum is on nine levels with 16,500 square meters of floor space (on ramps that curve upwards). There are a variety of guided tours, including the "classic" overview of the museum, a special focus on the G-Class, and a look forward to the cars of 2035. I recall seeing the Mercedes 300 SLR driven by Stirling Moss and Juan Manuel Fangio in 1955, and a 770 "Grosser" Benz owned by Kaiser Wilhelm II.
And there's more. The Porsche Museum, also an architectural treasure, is in Stuttgart-Zuffenhausen, and it opened back up May 12, Tuesday to Sunday, 9 a.m. to 6 p.m. Some 80 special Porsches are on display, including the 356, 911, 917, and 550. Nine decades of Porsche history is covered.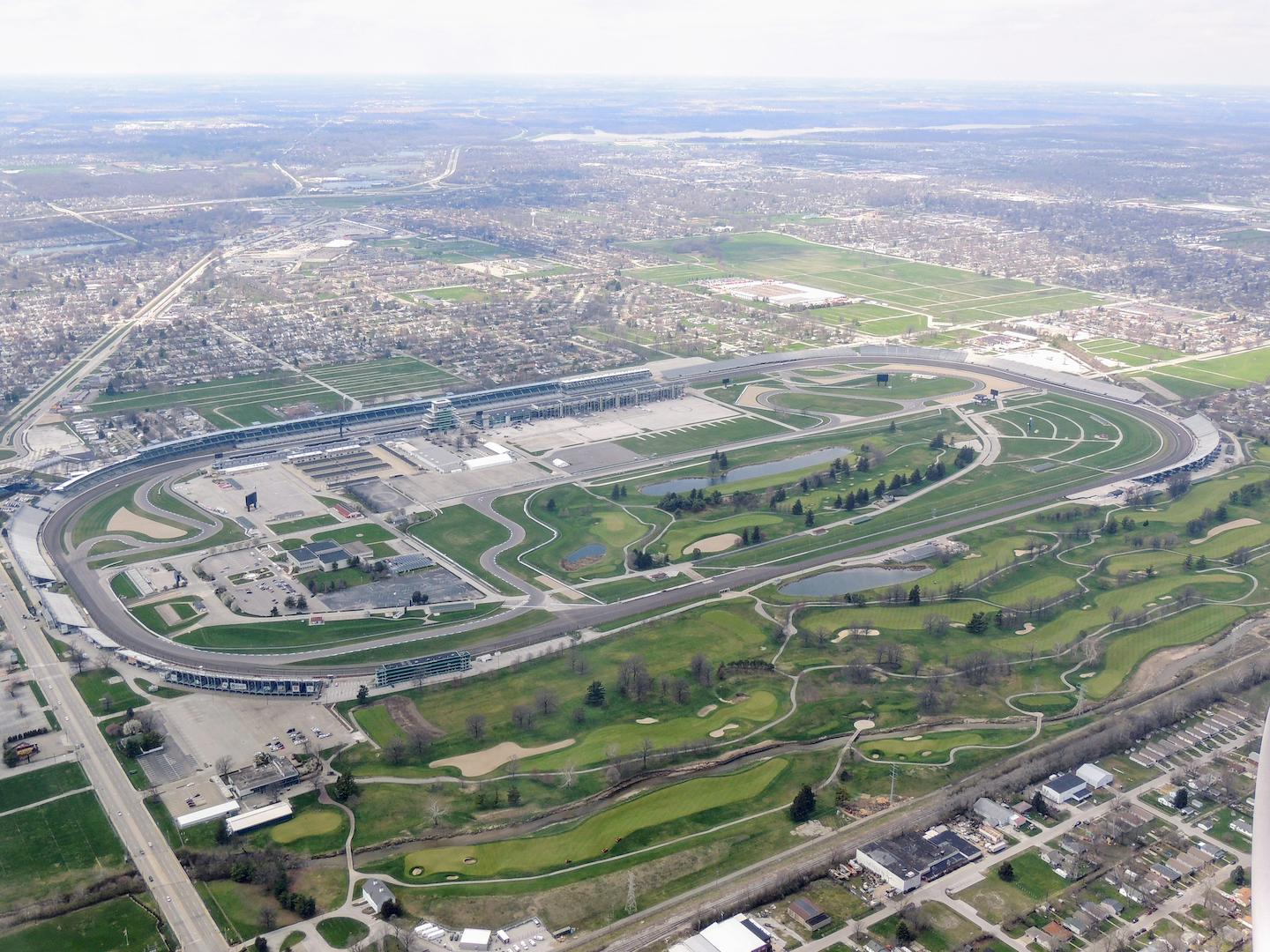 Indianapolis, Indiana
The Indianapolis Motor Speedway was purchased in 2019 by former racer and serial entrepreneur Roger Penske, this year's honoree at the Amelia Island Concours d'Elegance in Florida. The 2.5-mile oval Speedway dates to 1911, with its iconic Indianapolis 500 race held every May, a schedule only interrupted by world wars and pandemics. This year's event at the so-called Brickyard (the 104th, 200 laps, 500 miles) has been moved to Sunday, August 23. The defending race winner is Simon Pagenaud.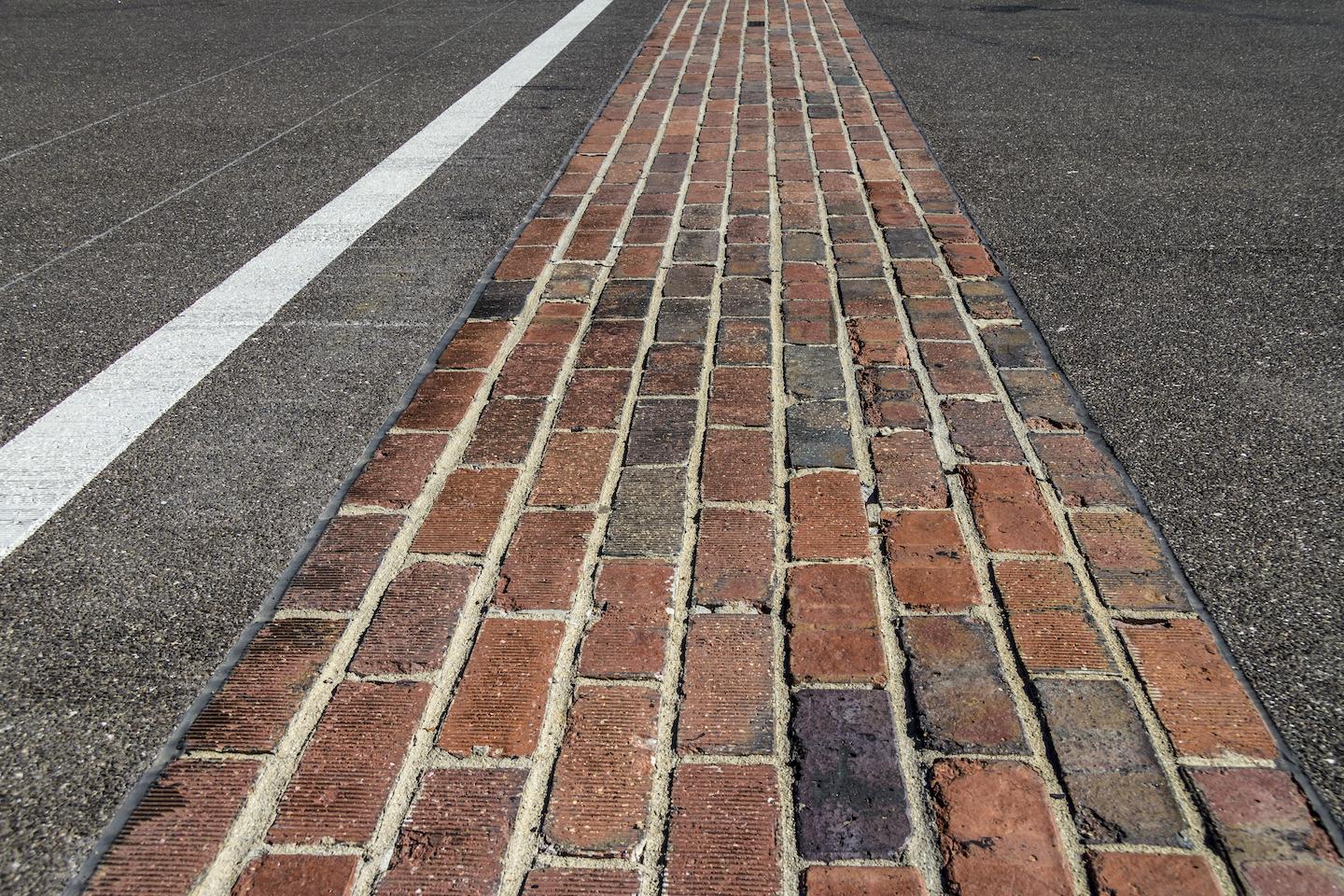 Indianapolis is an up-and-coming town, but not noticeably auto-centric. It does offer an excellent museum, which like Le Mans is located at the track. It was closed as of our deadline, but may have reopened—check the website or call (317)492-6784. Canceled for 2020 is the Indianapolis Historic Racing Exhibition, which normally brings about 70 historic Indy race cars and their owners, drivers, and mechanics to town for Gasoline Alley visits and on-the-track exhibitions. Both the race and the exhibition are expected to be back on their normal May schedules for 2021.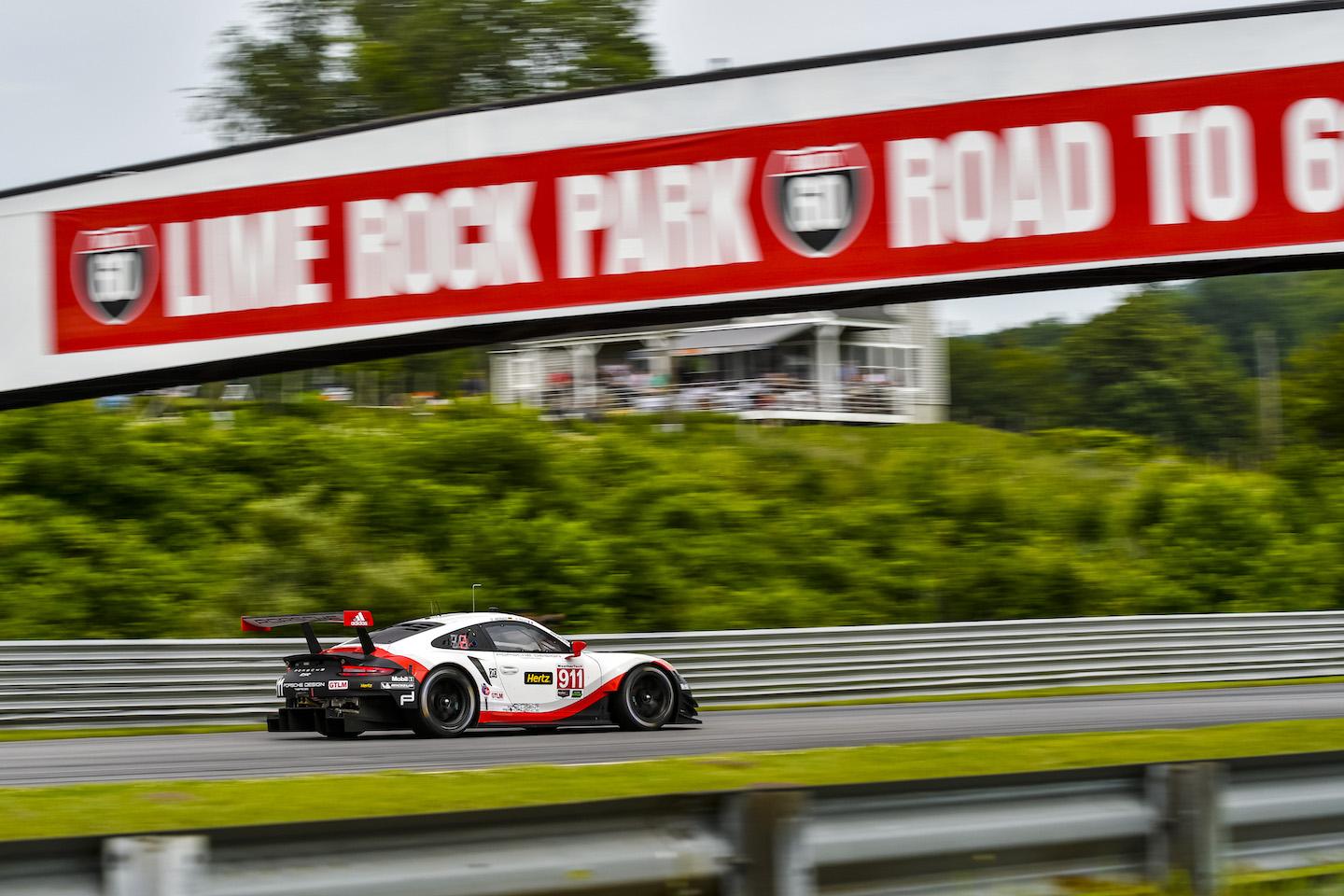 Lime Rock, Connecticut
Lime Rock is a sleepy little town in the northwestern corner of Connecticut—near the covered bridges—that comes alive on event days. There's not much to see or do on off-weeks, though the surrounding countryside is the picture of New England bucolic splendor, and ideal for Sunday drives.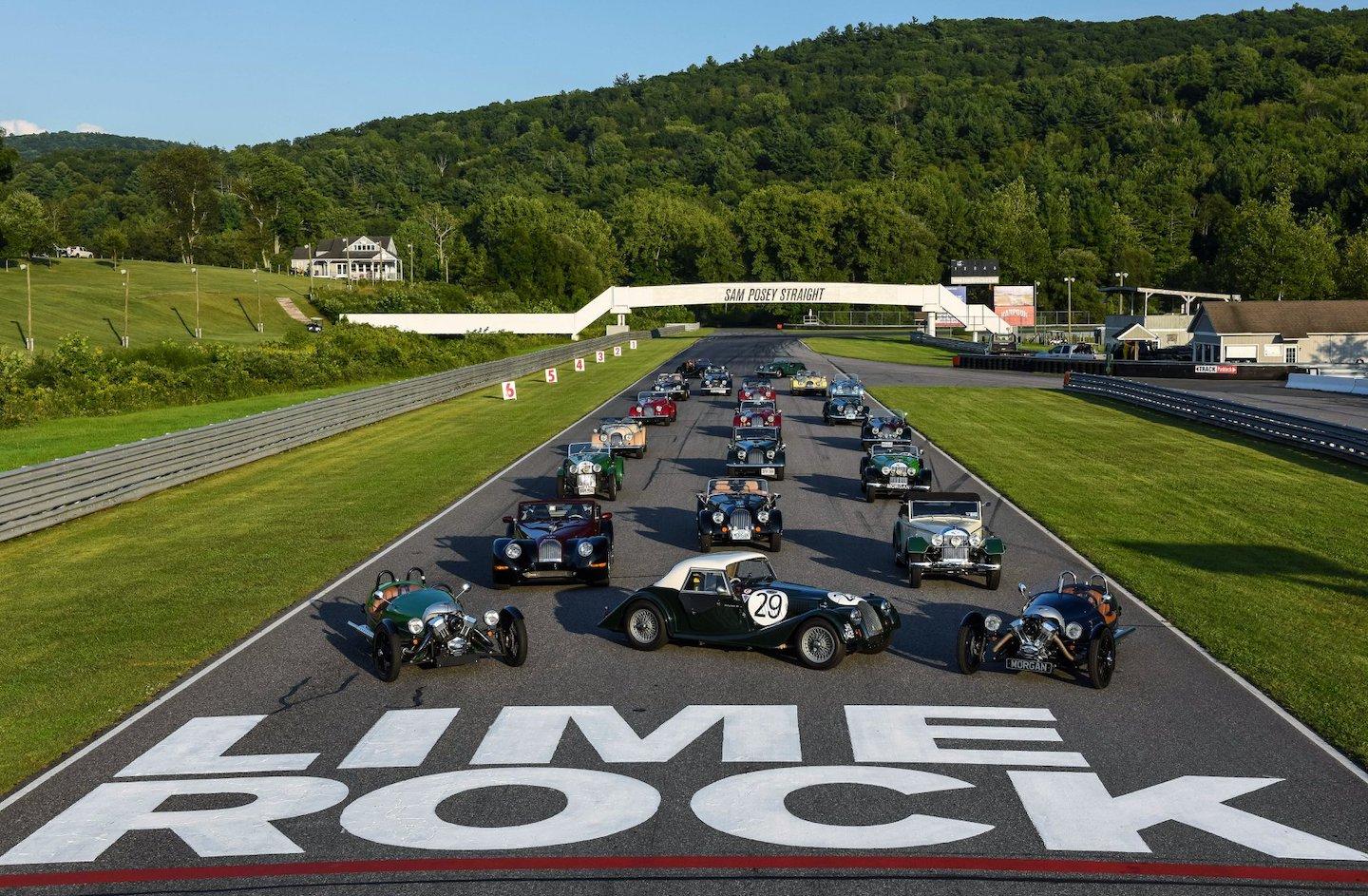 Still on for 2020—and well worth the travel—is the Historic Festival on Labor Day Weekend, September 3 to 7. Assuming all is well, the event will open with a September 3 Vintage Race Car & Sports Car Parade, a 17-mile tour through surrounding towns. There is vintage racing qualifying on September 4, and then two full days of racing September 4 and 7. Expect beer tents, book signings, food trucks, and swap meet vendors. The Sunday in the Park Concours d'Elegance and Gathering of the Marques on September 6 brings together 1,000 old cars and motorcycles, arrayed all along the length of the track. The event attracts the best of the best, even to sleepy little Lime Rock.
After the festival, there's the Trans Am Fall Classic (with SVRA and International GT), which was to have taken place Memorial Day Weekend but is now scheduled for October 16 to 18. And the Northeast Grand Prix (featuring the IMSA WeatherTech Sports Car Championship and the IMSA Michelin Pilot Challenge) is October 30 to 31.
Want more best places to visit for car enthusiasts? Don't forget Amelia Island and Monterey Car Week/Pebble Beach—who could? Both will be back stronger than ever in 2021.