Every year, even during those with record-setting overall results, the individual auction lots of Scottsdale are a mixed bag. What sold and what didn't? In the chaos and excitement that are the hallmarks of nearly every auction, it's easy to get caught up and miss what's actually happening.
This year, even in the midst of what some have described as a rather soft market, there were some notable winners and losers. These include cars that exceeded their auction house guidance and sale estimates, and those which did not meet reserve, with high bids falling short of expert forecasts and time-tested valuations.
As we've talked about on this site, some of the biggest determining factors are provenance and originality. In the heat of an auction though, it can also come down to the money in the room, and the specific facets of whatever rare or unique car is crossing the block. Check out our analysis of these notable sales and no-sales from Scottsdale to see what may have decided their outcomes.
Winners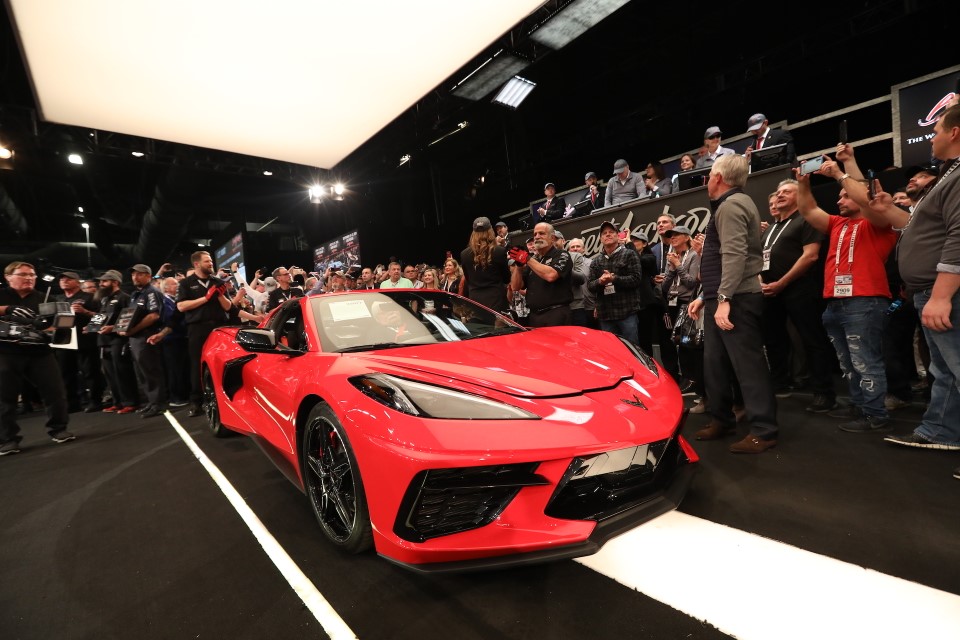 First Production C8 Corvette
Although it hasn't actually been built yet, the first C8 Corvette of the actual production run has been sold. The winning bid of $3,000,000 was cast by NASCAR team owner Rick Hendrick, who owns a number of other first and last of the production series cars, such as the first Chevrolet Volt, the first 2017 Acura NSX, and the final C7 Corvette, the latter of which is finished in the same black on black color scheme that C8 VIN 001 will wear. General Motors CEO Mary Barra drove a red pre-production C8 out onto the block, and auction proceeds go to the Detroit Children's Fund.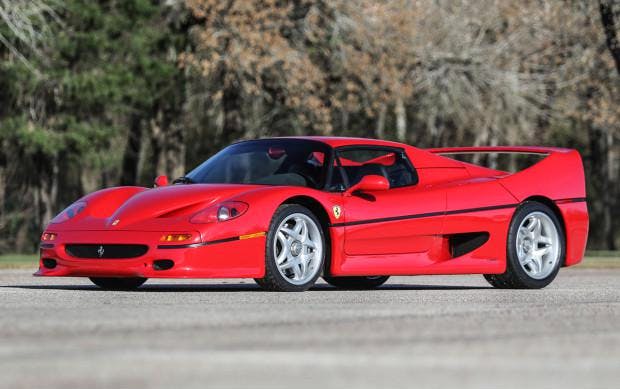 1995 Ferrari F50
The Ferrari F50 remains one of those essentially unobtainable cars that, for many people, existed primarily on their bedroom wall in the form of a poster. These days they're as sought after as ever, with Hagerty valuing condition one examples—which many are—at $2,500,000. Although Rosso Corsa was the most popular color choice by a wide margin, the F50 sold by Gooding & Company this year is still among the rarest of the 349-unit production run, as it is one of 55 built to U.S. market specifications. Guided to fetch between $3,200,000 and $3,600,000, this F50 sold for $3,222,500, blowing right past Hagerty's highest valuation.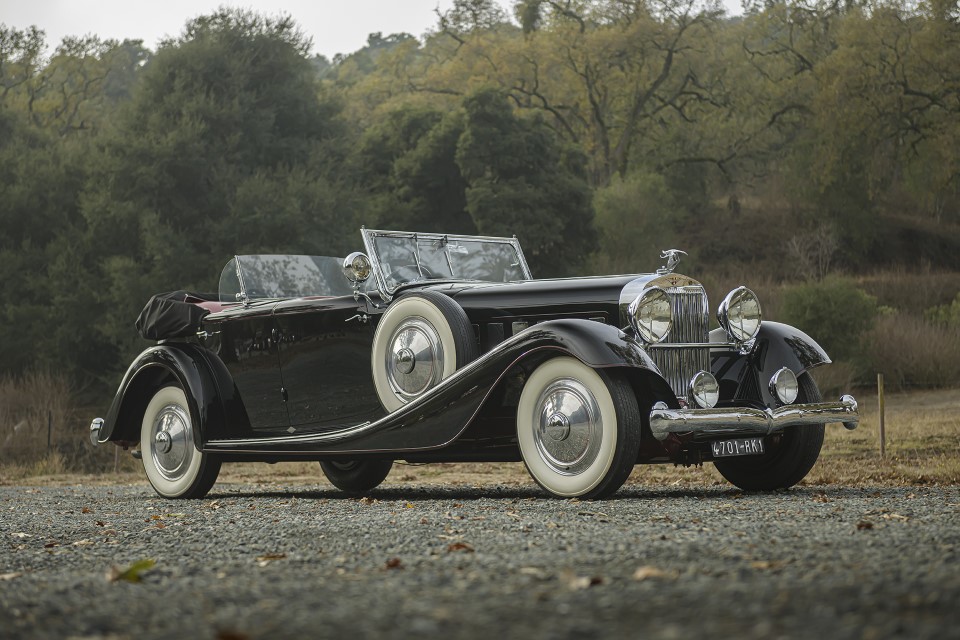 1932 Hispano Suiza J12 Dual Cowl Phaeton
There weren't too many bank-breaking cars in the million-dollar-plus realm this year at Scottsdale, but this prewar Spanish supercar of sorts was one of them. Powered by a 9.4-liter pushrod V12 made from a single block of metal, the J12 made 220 horsepower in factory form, an incredible figure for the era. Among 114 built and speculated to be one of just ten remaining open-top J12s, this Phaeton sports coachwork by Henry Binder and is reported to have its original engine. The guidance for this Hispano Suiza was listed at $1,500,000 to $2,000,000, but when it crossed the Gooding & Company auction block, it hammered for a final price of $2,425,000 including buyer's premium.
Losers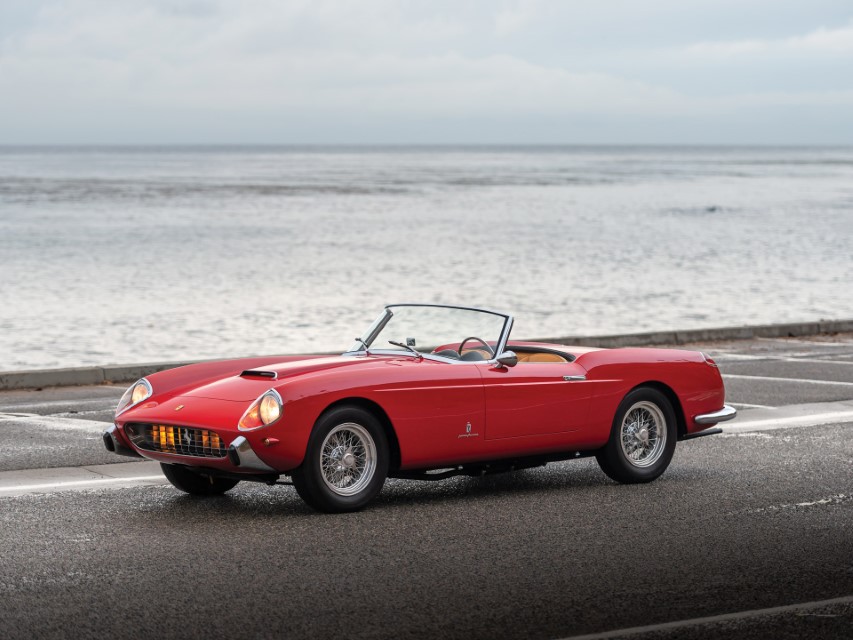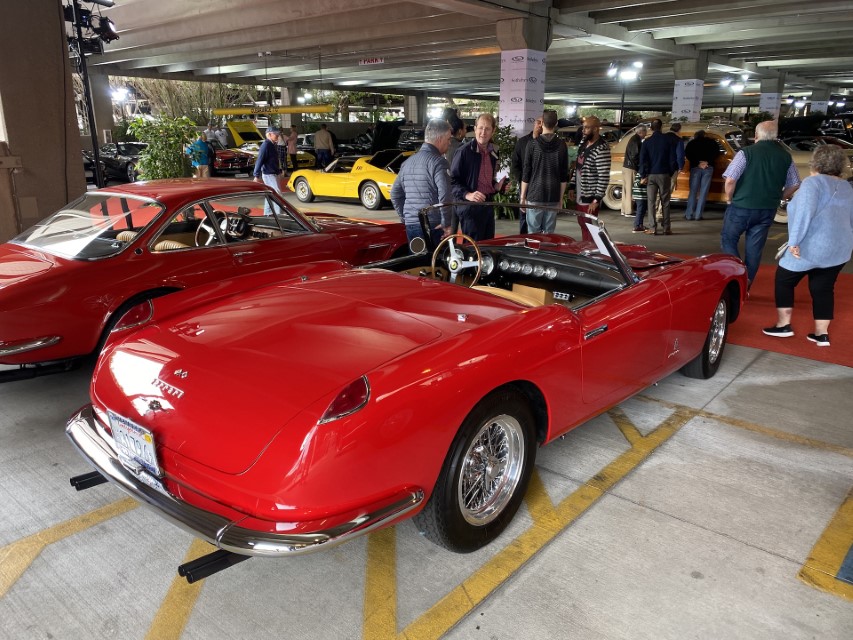 1958 Ferrari 250 GT Cabriolet Pininfarina (Series I)
When it comes to Ferrari valuations, top ten lists of the most valuable examples sold at auction are typically dominated by the widely varied array that is the 250. From GTO, Testa Rossa, and Mille Miglia, to the elegant GT coupes, cabriolets and berlinettas, the 250 represents an entire era of Ferrari, but even so, a few special models rise to prominence. The 250 GT Cabriolet, most specifically the roughly 40 Series I examples made, is one of these. Unfortunately, when the 24th of the production series crossed the RM Sotheby's auction block on a Friday night in mid-January, the high bid of $5,500,000 came in short of the $6,000,000 to $7,000,000 guidance. Given that things aren't far off, and that the car in question seems to have everything going for it in terms of being a cream-of-the-crop example, Hagerty notes the high likelihood of the seller and bidder coming to some kind of agreement. Aside from the next car, this 250 GT Cabriolet Series I was among the most expensive cars up for grabs in Scottsdale, and the money to make it move may simply have not been in the room.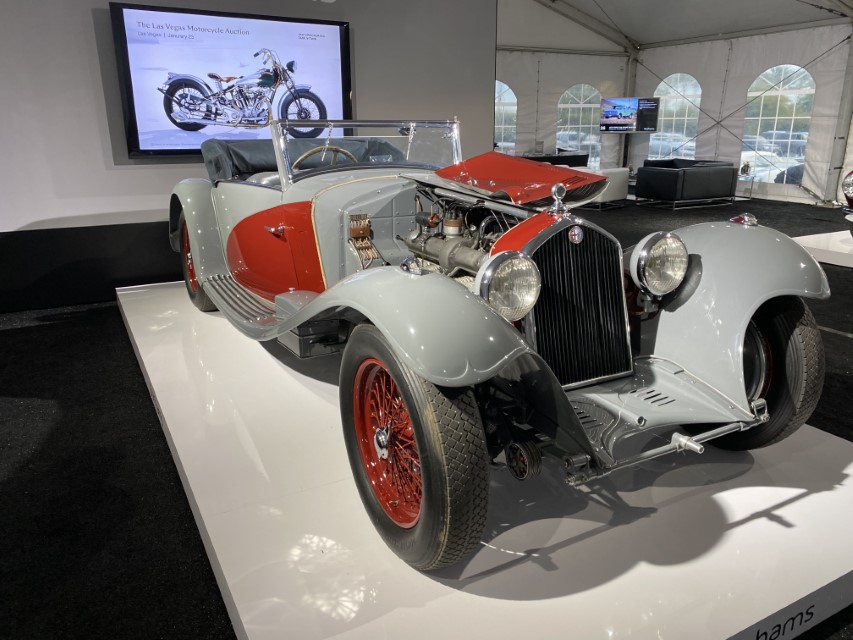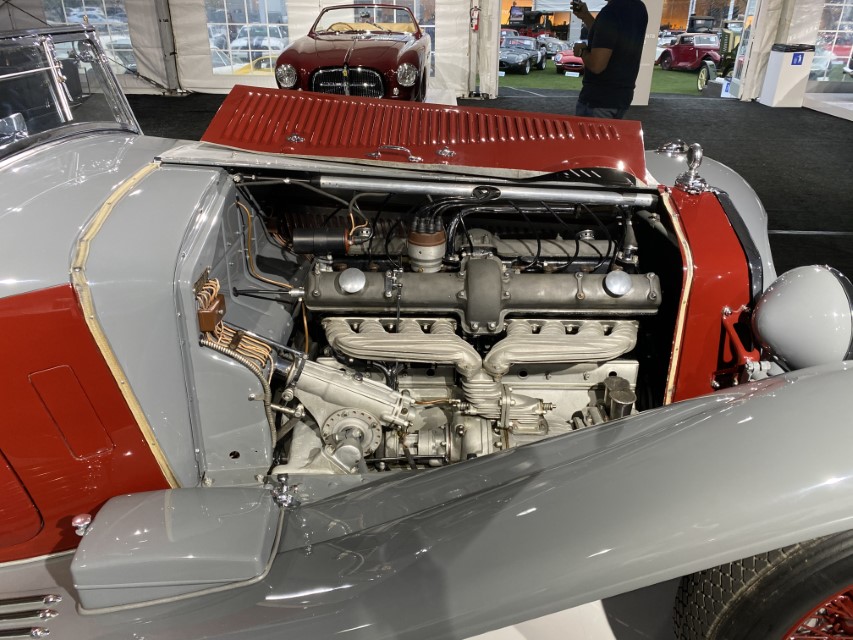 1932 Alfa Romeo 8C 2300 Cabriolet Décapotable
Among headlining cars for this year's Scottsdale auctions was this prewar Alfa Romeo. Powered by a blown straight-eight like another notable lot which helped kick off 2020, this 8C 2300 was offered without guidance, but was undoubtedly expected to sell for a large sum. When drilling into the details though, those details become quite convoluted, with chassis and body parts having been cannibalized between two cars, and a nonoriginal engine in place. Figoni bodywork was another point of contention, but minutiae aside, this Alfa was nonetheless met with a high bid of $8,700,000. It wasn't enough, and now that the proverbial dust has settled, the expert valuation of this one was between $11,000,000 and $13,000,000.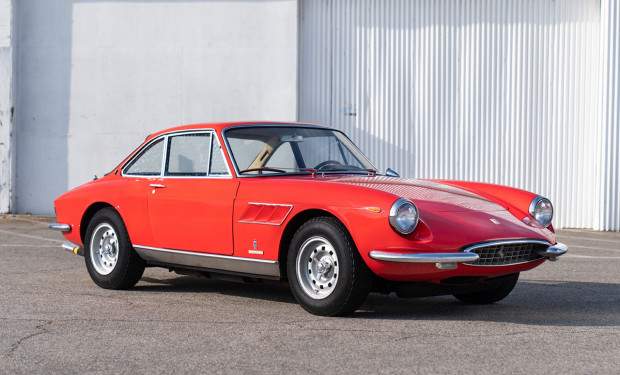 1967 Ferrari 330 GTC (Ex-Aristotle Onassis)
The Ferrari 330 line is among the more polarizing Ferrari models. Not unlike the Ferrari 400 Superamerica, the 330 GTC wears rather divisive styling that is not as universally pleasing or accepted as that which adorns other models. Looks notwithstanding though, they're an integral part of the Ferrari model lineage and their acquired taste still attracts a dedicated following. This example, originally ordered by midcentury shipping magnate Aristotle Onassis, boasts documented provenance and a high degree of originality. It was also specified with a number of unique touches like Rosso China paint, a leather-wrapped dash and steering wheel, stainless steel rocker panels, and a special front bumper that extends to surround and protect the grille. An interesting history, strong provenance, and a number of rare or one-off touches weren't enough to sell this 330 GTC though. Although it was guided between $750,000 to $900,000, the highest bid came in at $425,000. Hagerty values a condition one 330 GTC of any of the three model years at $605,000, which means this one missed the mark by a significant margin, especially considering the ownership record.
Photos via BidGarage, General Motors, Gooding & Co., RM Sotheby's.
Powered by Froala Editor