Thanks to low production that resulted in only 36 examples made (28 of which left the factory in a left-hand drive configuration) it is not a common occurrence to see a Ferrari 500 Superfast on the market. Gooding & Co., the auction house overseeing the sale of chassis 6305, has sold only a handful over the preceding decade, and this one boasts ownership history documented in an accompanying Ferrari Classiche Red Book.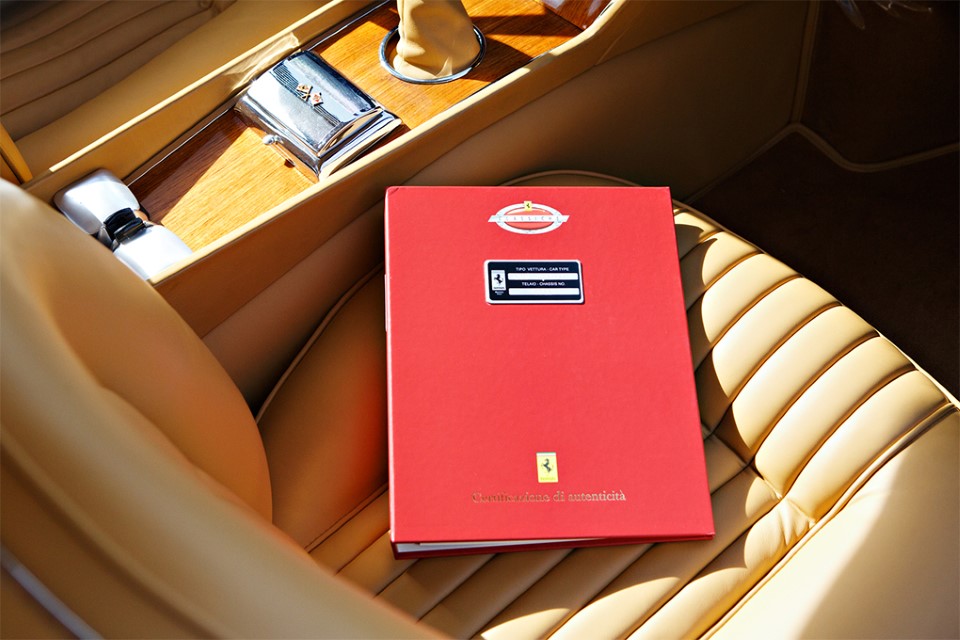 Equipped with the largest engine Ferrari built at the time and draped in exquisite Pininfarina bodywork, the 500 Superfast found immediate success in exclusivity despite costing twice as much as a 275 GTB, with numerous celebrity and royal clients taking delivery when new. This example is a late-production Series I car with a handful of factory-installed Series II improvements, such as a five-speed gearbox and fender vents that feature three louvers. First delivered in Italy, this range-topping grand tourer has crossed the ocean multiple times between several owners, and was recently treated to restoration and revitalizing efforts to the tune of $100,000 including an engine rebuild and verification of all other systems and components.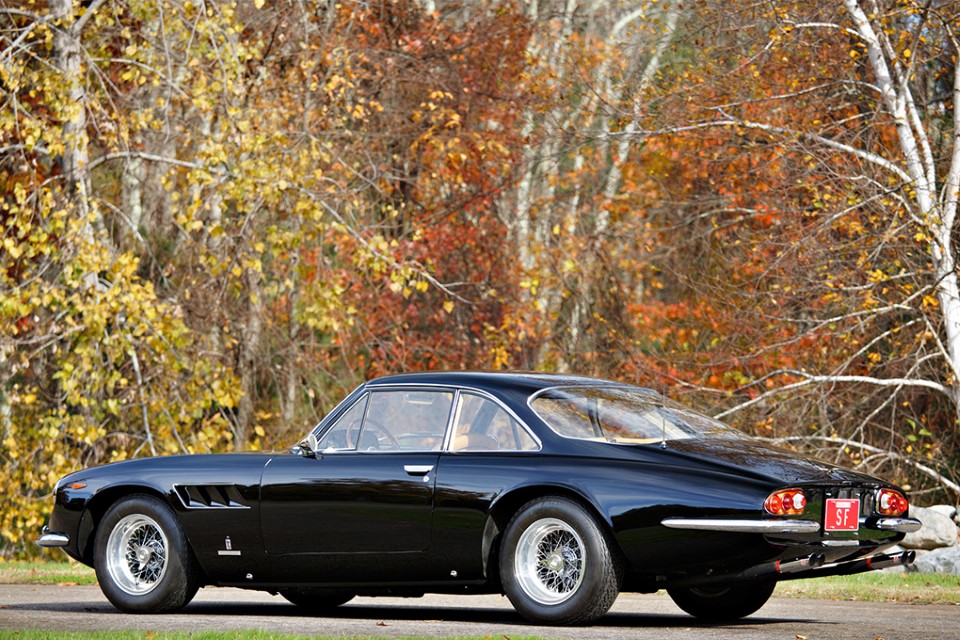 Speaking of the 275 GTB, according to Hagerty, a 500 Superfast demands a valuation higher than all but the most sought-after examples of the 275, like an early alloy body, or a late four-cam with alloy bodywork. Described as a matching-numbers car, 6305 has been repainted a handful of times over the years, wearing what's currently described as a concours-quality finish with accolades from the past five years to prove it. The hammer price is estimated to be between $2,500,000 and $3,000,000.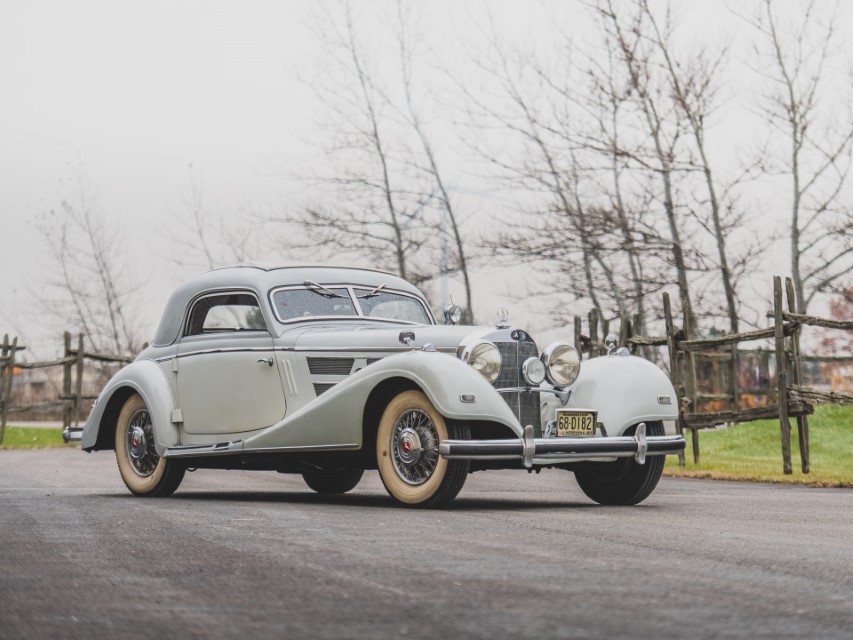 Achieving maximum power and performance in the pre-war era was most commonly realized with a blown straight-eight of large displacement, and this 1937 Mercedes-Benz 540K is no exception. The K in the model designation denotes Kompressor or supercharger, precisely the same way that Mercedes reused the moniker on some of their early 2000's models which employed a similar form of forced induction. Built for the movers and shakers of society, the 540K boasted 180 horsepower with the blower engaged (either manually, or by flooring the accelerator) and was offered in just under a dozen different coach-built body styles.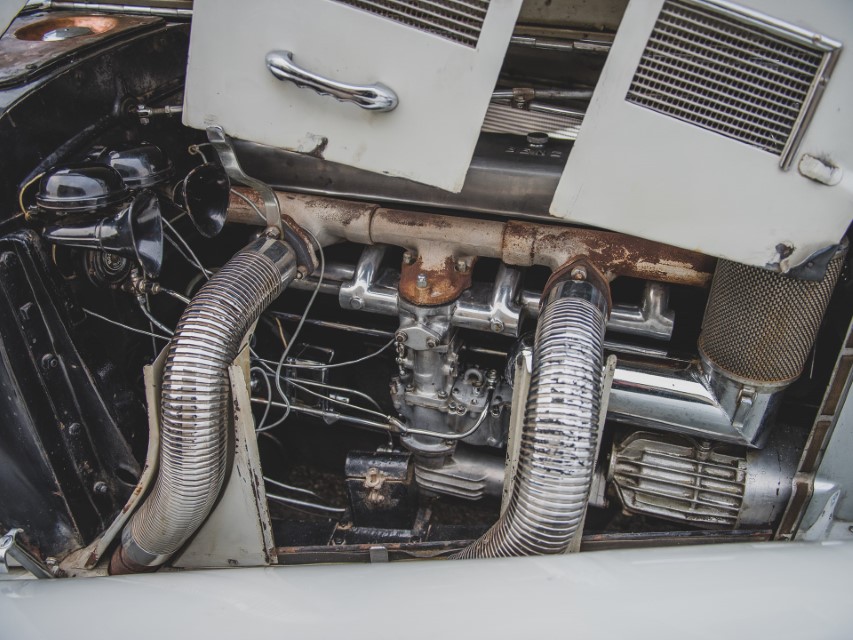 This 540K left the Sindelfingen factory as a Cabriolet A, a distinctly more low-slung open-roof model that used a shorter chassis than the Cabriolet B and C counterparts. First delivered in Germany, the 540K at hand, chassis 154143, was treated to a coupe conversion in the early 1950s by well-known German coachbuilder Hebmüller of Wuppertal, a firm that, rather ironically, specialized in cabriolet bodywork. Restyling was concentrated in the area of the windshield pillars and necessitated the addition of a roof. The fixed hardtop follows the same general style of the exceedingly rare factory-built 540K Spezialcoupe, while the split windshield resembles that of the 540K Spezialroadster. During the same decade as the coupe conversion, it would find its way to the U.S., and change hands between a few other owners. In 1968, the car was purchased at auction by the parents of the current owner, who would use it frequently until 1980, reportedly often touring and attending events and gatherings in period attire.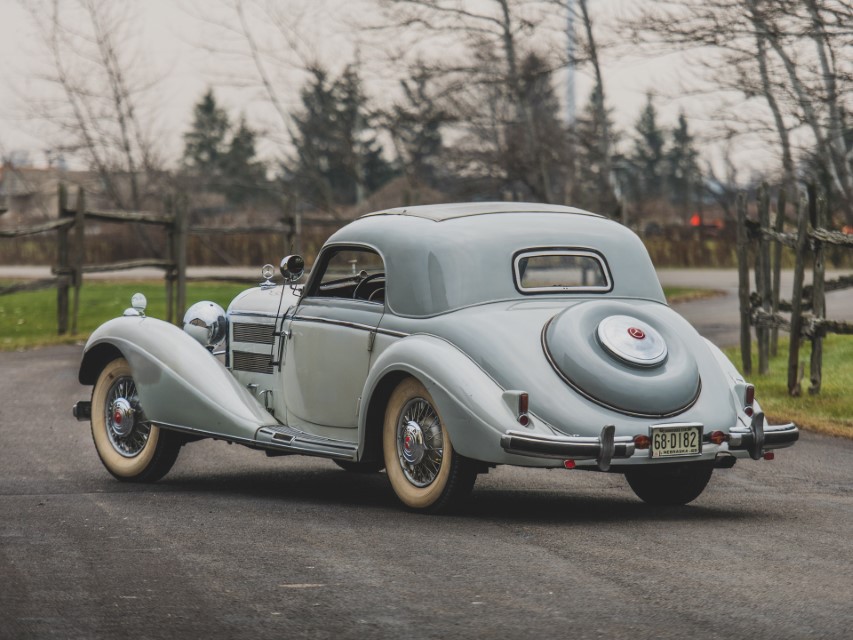 Today, this Mercedes-Benz 540K Hebmüller Coupe, as it has been referred, represents what has long been considered a missing component of the 540K model lineage. Although its existence has long been known, its exact whereabouts were a mystery for decades, as it sat dormant from 1980 until the end of 2019. It currently retains the chassis, engine, transmission, and bodywork that it was originally built with, save for the hardtop of course, and was recently treated to a light mechanical recommissioning by RM Auto Restoration with the goal of returning it to running and stopping condition. RM Sotheby's lists a hammer price estimate between $1,000,000 and $1,500,000.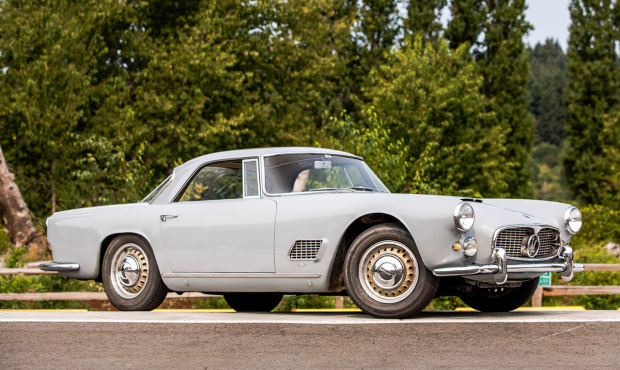 Although certainly more common than our first two picks, this 1960 Maserati 3500GT seems to everything else going for it. Originally ordered by a Californian who specified a few unique options including seat belts, bumper overriders, Borrani wire wheels, and Smiths gauges with a speedometer in MPH, a special exterior color was also selected that that was originally specified as Grigio Fumo (Smoke Grey) but changed to Grigio Nembo (Nimbus Grey) a short time later before production had been completed in late 1959. Delivered new in San Francisco during April of the following year, the original owner would keep it for just a short time before passing it along to a series of other California owners.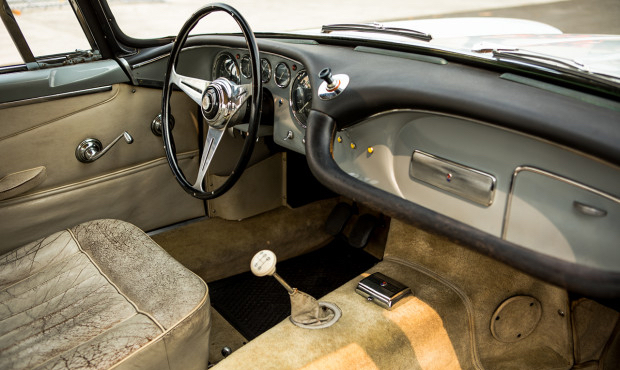 The 3500GT would remain in California, passing through the hands of some locally prominent owners, before being purchased by Francis Mandarano, a notable Maserati enthusiast from Mercer Island, Washington during 2010. In 2012, following brake and fuel system servicing, it successfully completed the 1,000-mile Monte Shelton Northwest Classic Rally.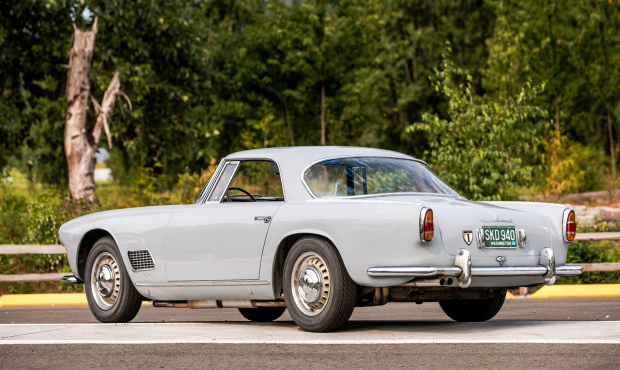 Now offered for auction through Gooding & Co., the car remains mechanically and cosmetically original. This includes the factory-applied Nimbus Grey Paint, along with an original and well-worn Neutra leather interior. 41,500 documented miles have been covered from new, and an extensive Maserati Classiche document accompanies the car. The hammer price estimate for this 3500GT is between $275,000 and $350,000.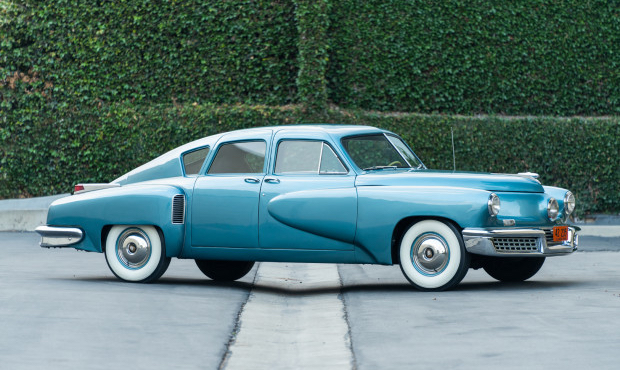 When a Tucker comes up for sale, it makes headlines, and that's exactly what this example, chassis 1034, has been doing since news of its impending auction broke. The 34th of 51 cars built by the storied but ultimately doomed American manufacturer, this Tucker was among those that were part of the court-ordered liquidation of tangible assets during October of 1950. Auctioned to a Minneapolis-area Packard dealer for just $2,200 in-period when it had a mere 339 miles, it would sit, unused in storage for the next 18 years before being sold to its next owner for $6,000 when the odometer displayed 400 miles.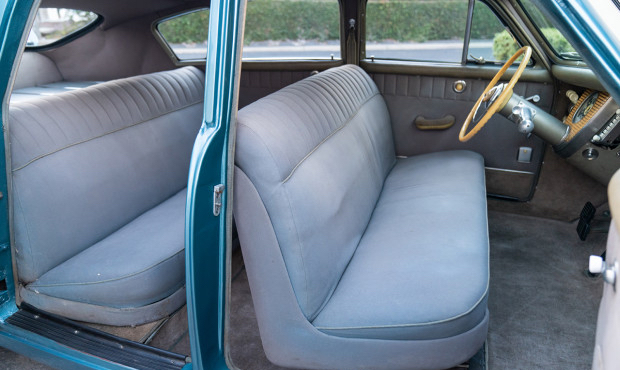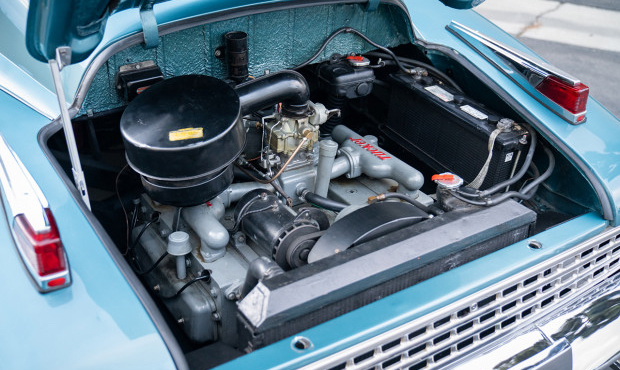 All owners since new are documented, but it was in 1985 when the car was purchased by Gene Cofer for his personal collection that it would experience something of a renaissance in life. Featured as a centerpiece of the Cofer collection for nearly 30 years, this Tucker 48 was featured in the 1988 Francis Ford Coppola film Tucker: The Man and His Dream along with 21 other examples. Acquired by its current owner in 2012, this 48 has added 1,000 miles over the past decade being driven in Southern California, and currently has an odometer reading of 6,241 miles, making it one of the least used examples remaining.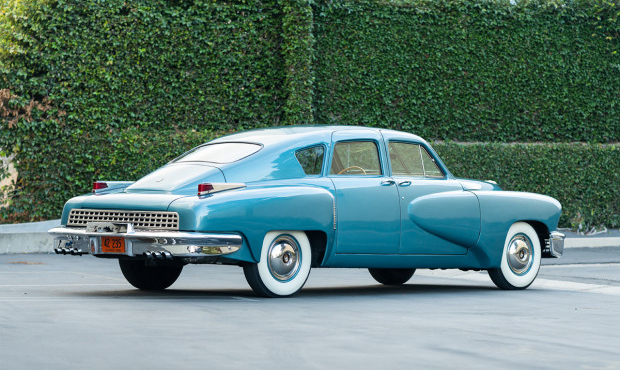 Tucker 1034 is one of 12 finished in paint code 200 Waltz Blue metallic, which was fashioned after Mrs. Tucker's favorite evening dress. Inside, blue textile upholstery and carpeting are said to remain original, while the exterior finish and chrome were refinished in 2009 to a high standard that was painstakingly matched to the original tone and metallic flake content of the factory finish. A mid-production example, this Tucker features the front-mounted gas tank and the evolved style of the rubber torsion tube suspension, while small coil springs and shock absorbers have been added front and rear respectively to improve drivability. The original 355ci Franklin overhead-valve flat-six engine making 166 horsepower when new remains, along with the Ypsilanti Y-1 four-speed manual transmission. This is the first and only Tucker 48 to be auctioned by Gooding, and the sale estimate ranges between $1,750,000 and $2,250,000.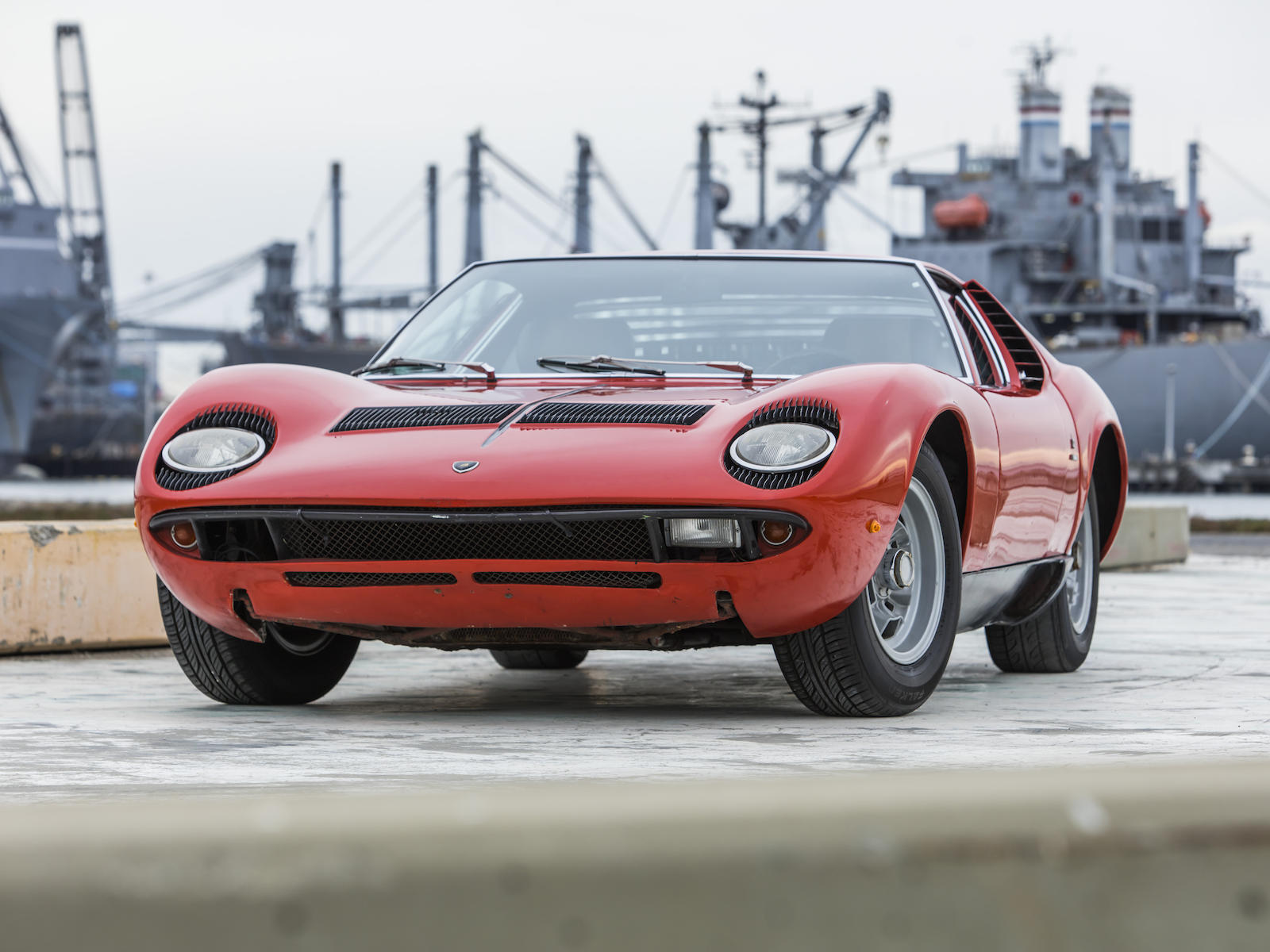 The Miura has been an attention getter from the moment the first rolling chassis was shown at the 1965 Turin Auto Salon. Long considered among the cream-of-the-crop when it comes to collector vehicles, any example draws interest when it comes up for sale, but unrestored examples with documented, long term ownership are typically among the most sought after. This 1969 Lamborghini Miura P400S satisfies much of that criteria, but appears a bit rough around the edges and is described as a full or partial restoration candidate.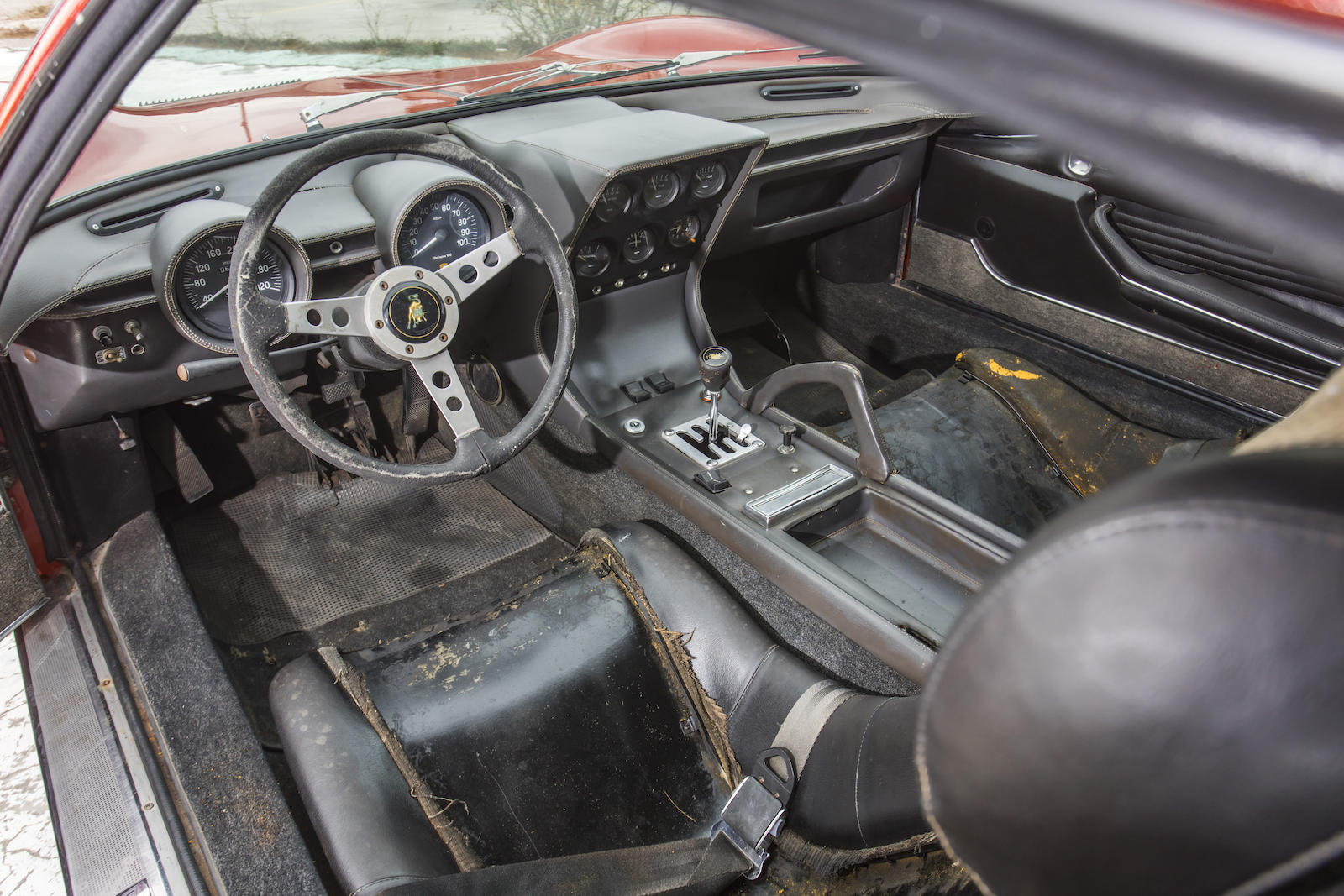 While some of the most valuable classic and vintage cars on the market have passed through the hands of dozens of owners over the decades, this Miura boasts single-family ownership in California for 45 years according to the description. It's also said to be a matching-numbers car, and searching the chassis number, 4356, reveals that it was for sale earlier this year in what appears to have been a rather neglected state. Said to run well with no common indicators of a worn engine like smoke, and a driving experience that includes progressive acceleration and a gearbox that shifts easily, the only work listed is a paint job that is described as, "appearing to have been professionally executed."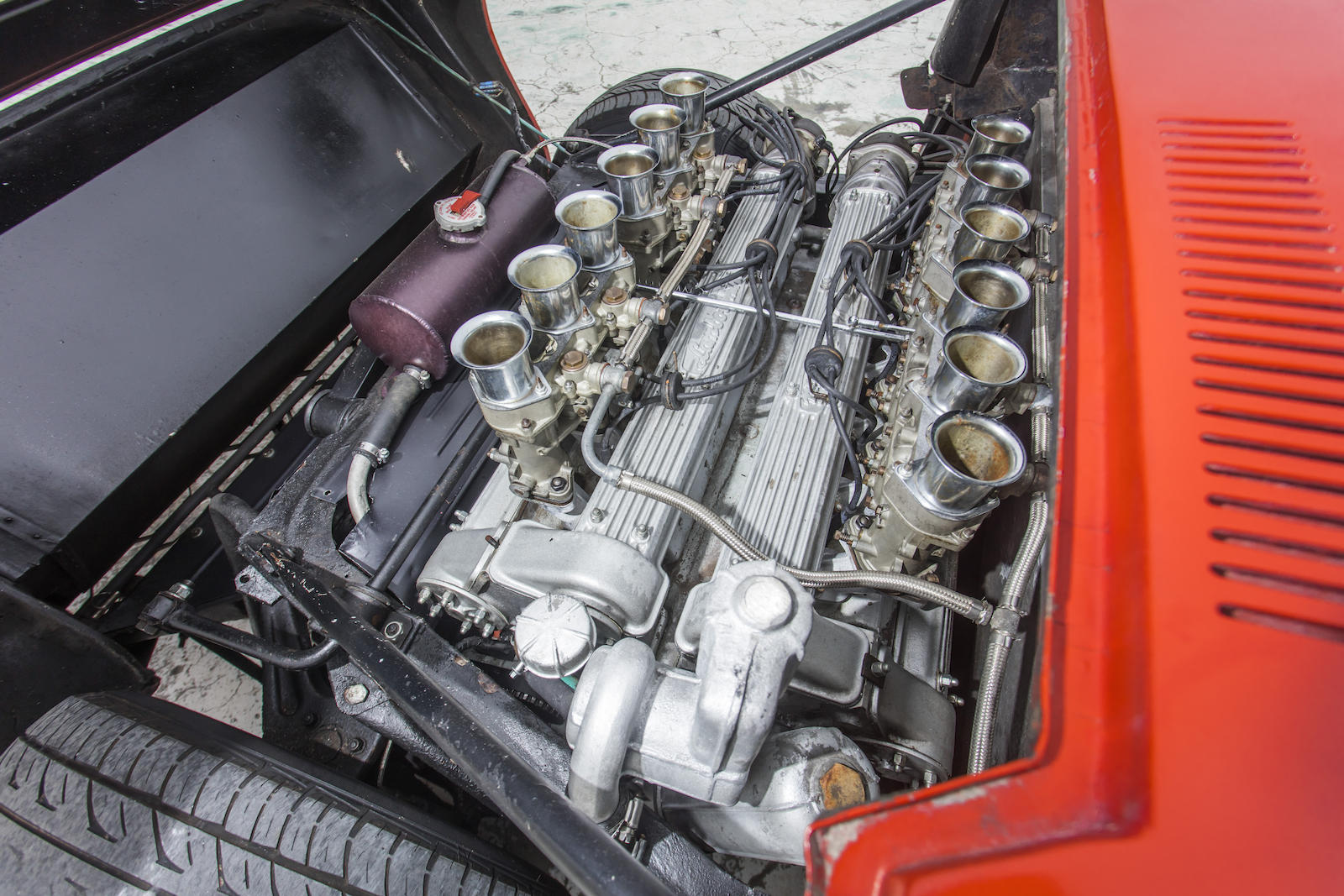 Nonetheless, this 1969 Miura S is among the rarest in the entire production series, with just 140 like it built in total. Comparing the auction lot photos of the car with some from when it was for sale earlier this year, it looks like some minor bodywork may have been performed before the paint was refinished. Speaking of the paint, it's said that this Miura was originally white, a rare factory color. Wheels are the correct Campagnolo style for a P400S, but the tires look a bit old, with one showing heavy, uneven wear. Dry rubber and seals around the windows are also mentioned, and the interior shows seats and other leather-wrapped surfaces that appear in need of upholstering. Nonetheless, work that may find its way onto the next owner's laundry list is just another interesting factor that will influence what this one goes for. The sale estimate ranges from $1,000,000 to $1,300,000.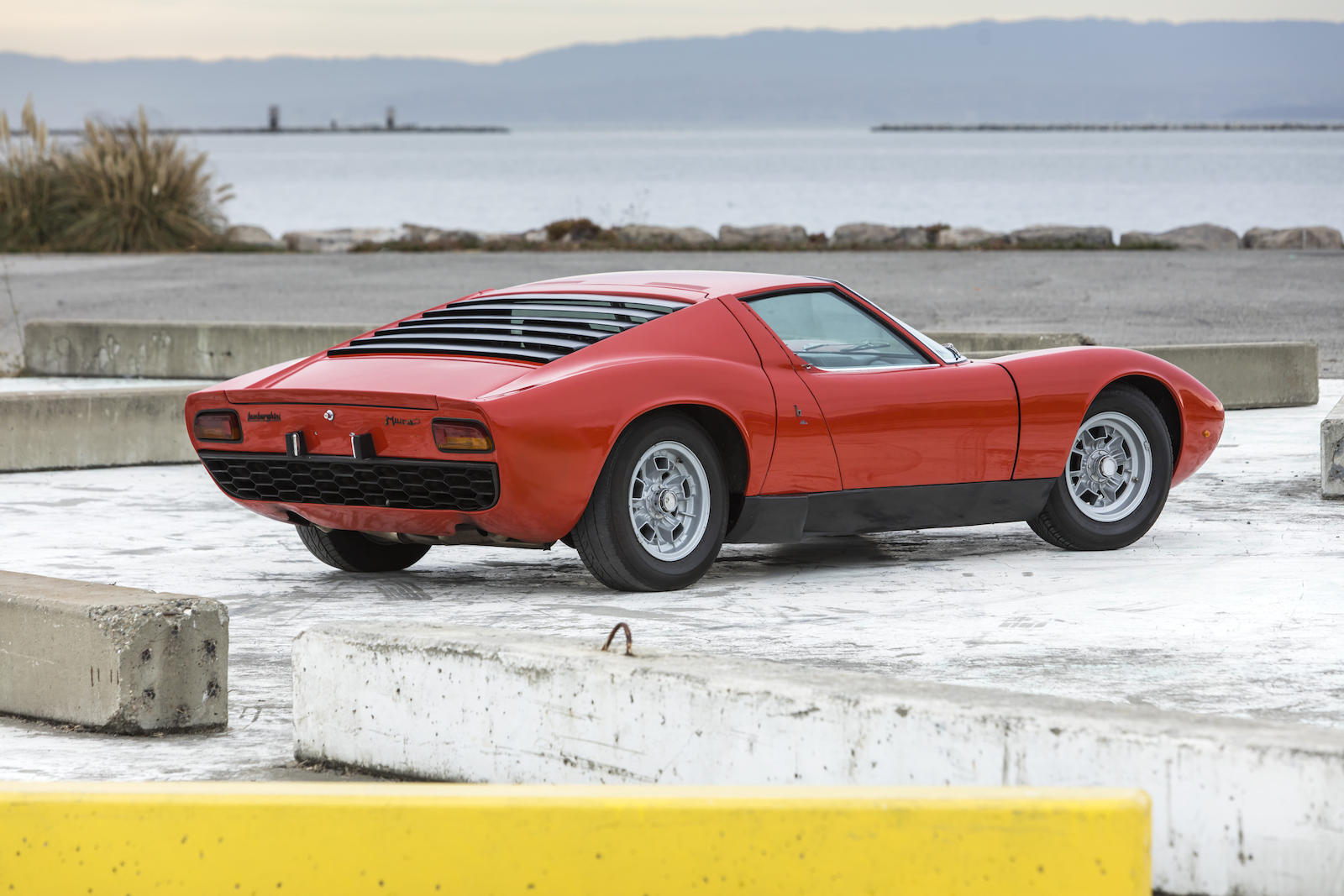 Photos courtesy the respective auction houses.
Powered by Froala Editor