The garage is a sanctuary for car enthusiasts. More than just shelter from the elements, a garage offers a place to diagnose and solve problems, strive for perfection in terms of cleanliness and detailing, and sometimes, and perhaps most importantly, an escape from the rest of the world.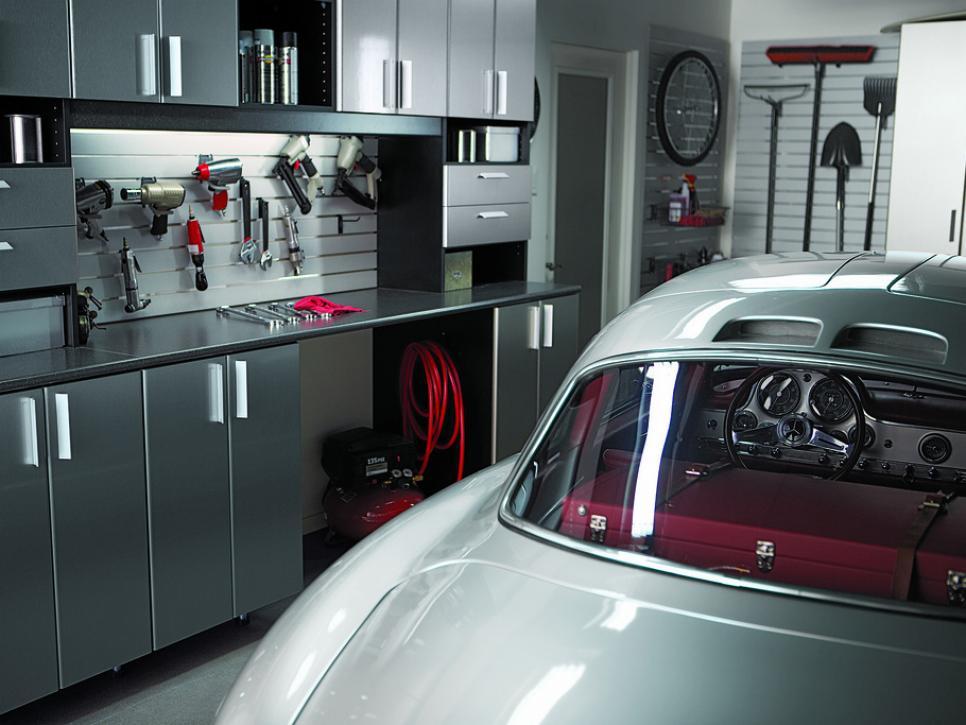 For those of us lucky enough to have a garage, or at least access to one when it's time for an oil change or to apply a coat of wax, pulling your car in and spending a few hours focusing solely on it equates to a form of therapy. Work, stress, and the state of world don't seem to carry the same weight while we're in the garage, whether the task involves turning wrenches or flipping a microfiber towel between panels.
You don't need to be rich or famous to have an exceptional garage though. In fact, some of the best garages we've seen are the simple two-car type, but with some thoughtful modifications, tools, and other amenities all at arm's length. Organized tool racks, special cabinetry, lighting, flooring, and perhaps a compact, space-saving lift can come together to create an environment that is special because of its functional design.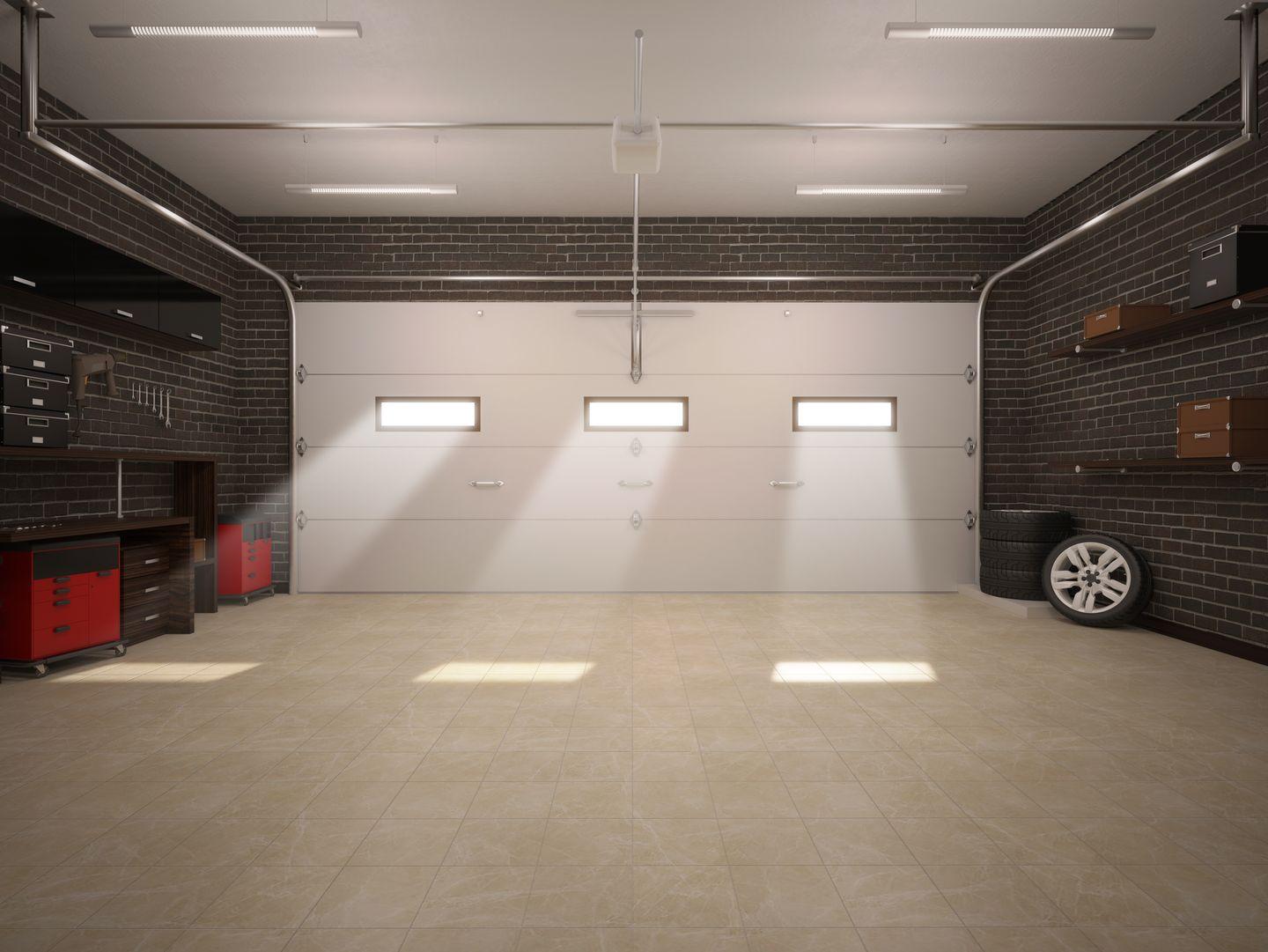 Design and Functionality
The design of a garage is one area where most feel rather limited. After all, it's a room with a specific purpose, and for the vast majority of society, that purpose is the storage of vehicles and other items. When driving down the average block in residential America, and you can safely bet that at least a few of the garages you see are filled with a lifetime's worth of odds and ends as opposed to even a single vehicle.
For the car nut, it's a different story. The garage isn't just a large storage room; it's a sanctuary. It doesn't just hold cars, it's a place where goals are accomplished, and dreams are realized. This means that pulling the vehicles in is just the tip of the iceberg.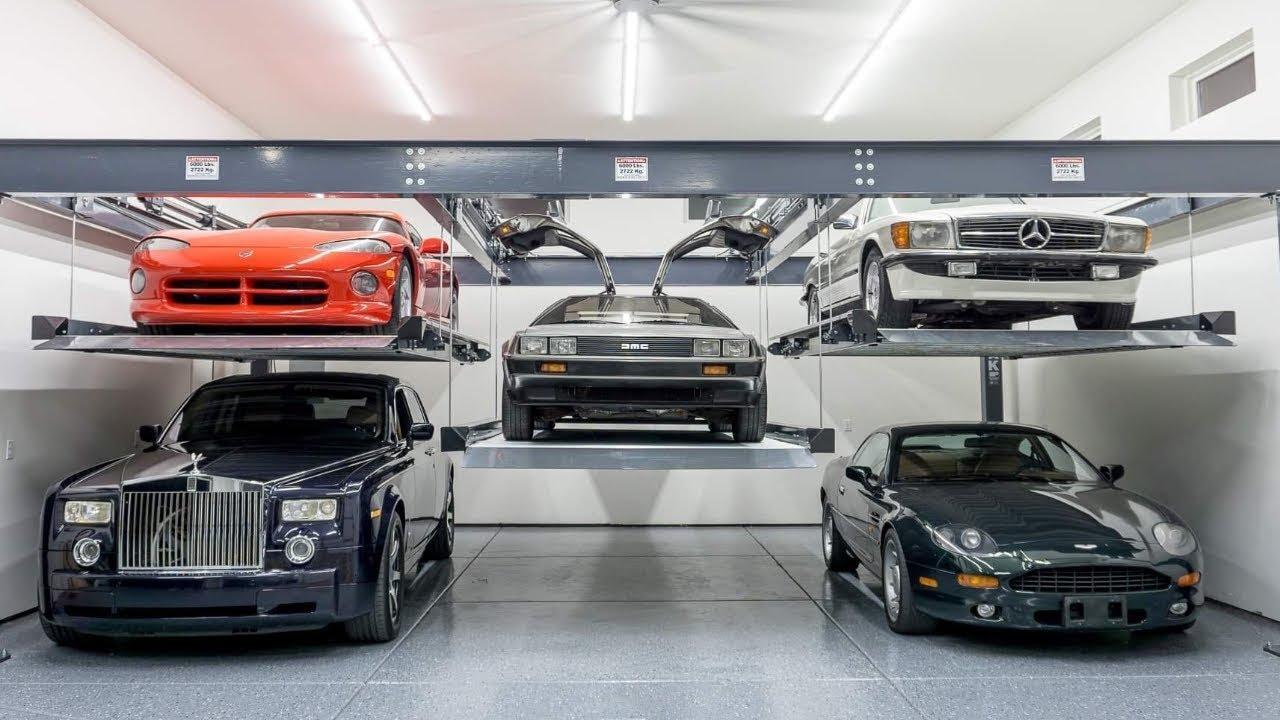 With space typically at a premium, efficient use of it is paramount. Between the vehicles themselves, a workbench, and storage for tools and materials, it can get difficult to include everything one might need. Thankfully there are some great examples, and the best of these is Jack Olsen's 12-Gauge Garage.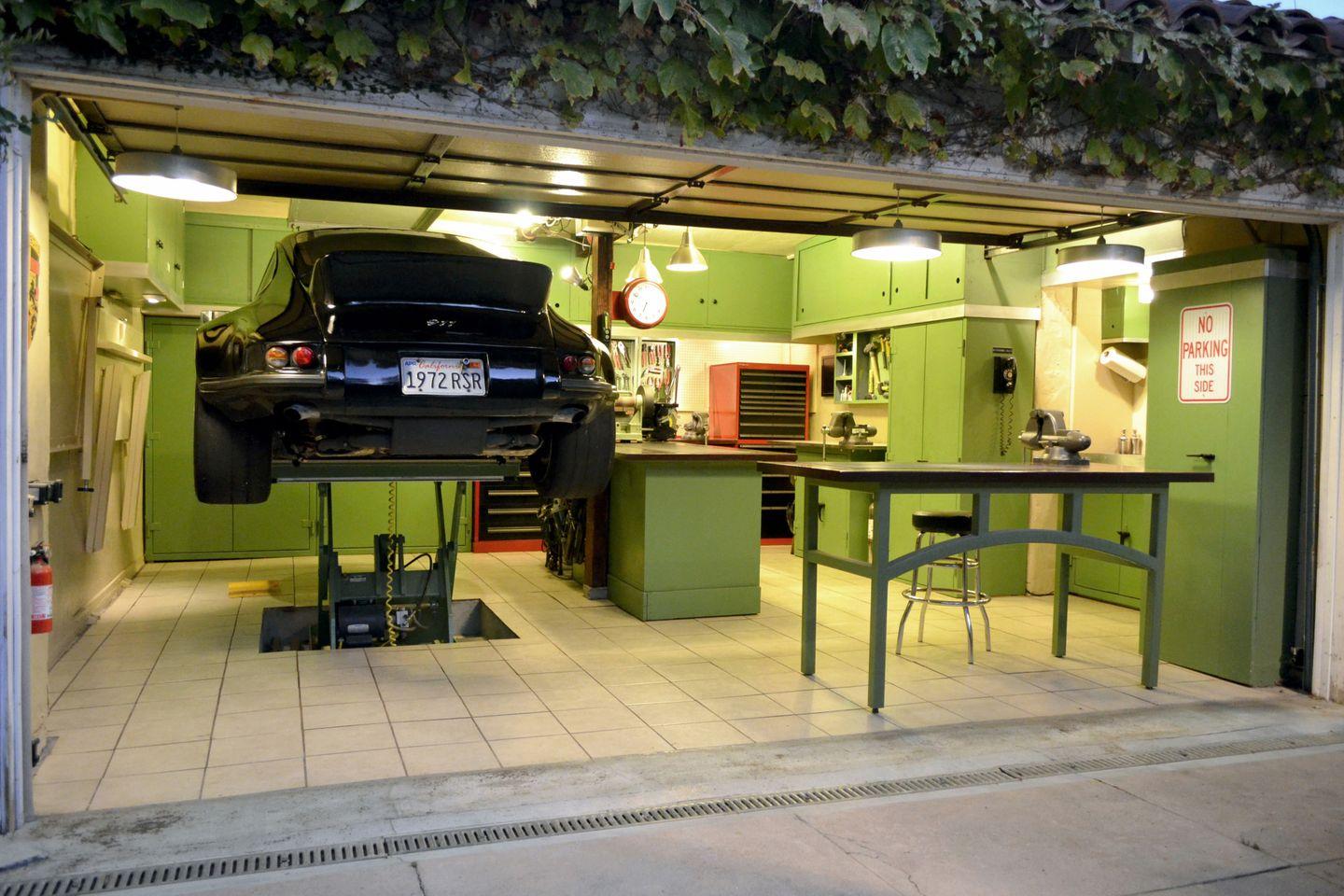 First highlighted by Petrolicious in 2013, through a video that showcased both Olsen's Porsche 911 and his garage, the automotive website described both essentially as multi-tools; a single device for a wide variety of tasks. In terms of design, 12-Gauge Garage is as good as it gets. Based on the fundamental two-car garage, Olsen's setup only holds one car—his air-cooled 911—but the shelving and counterspace are a textbook example of how to make the most of a space. It's even got a lift. Here's a 10-minute video tour directly from the man who built it.
Tools and Amenities
While the 12-Gauge Garage is one of the best examples in functional design, completely rethinking your garage from the foundation to the ceiling isn't necessary to make it an excellent workspace.
Over the past decade or so, solutions in the way of flooring cabinetry, lighting, and more have come to the forefront. The Garage has long been an automotive sanctuary, but it's not until recently that the hobby seems to have gained serious traction.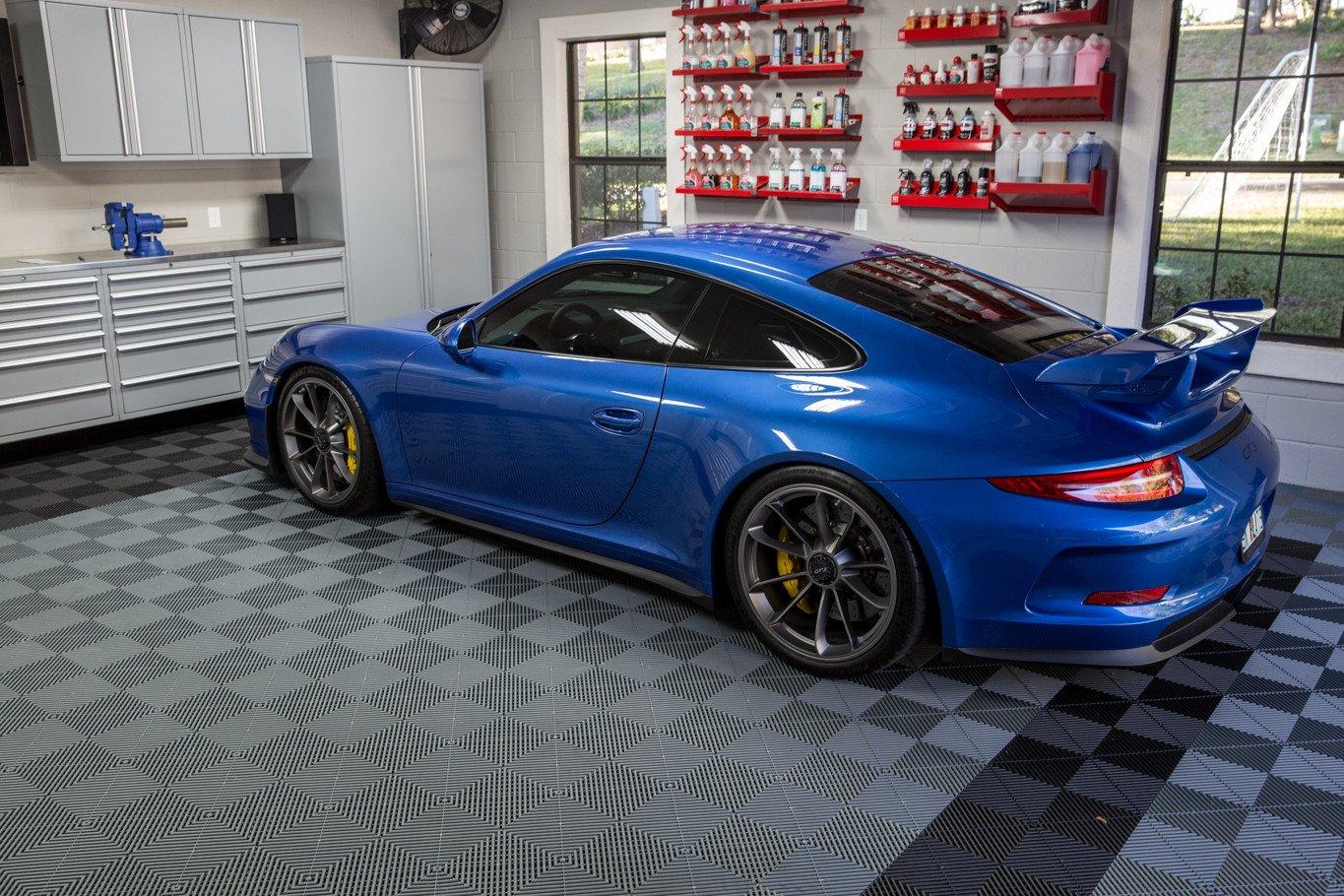 There's an online forum dedicated exclusively to these projects, while more recently, a company called Obsessed Garage has sprung up. Obsessed Garage is a one-stop-shop for all of the equipment one might need to transform their garage from a simple storage structure into a space where dreams are realized.
From flooring to lighting, and everything in between, the products sold through Obsessed Garage have been picked because they meet a high standard of quality. The same can be said for storage solutions, which house the tools necessary whatever project you might have in mind.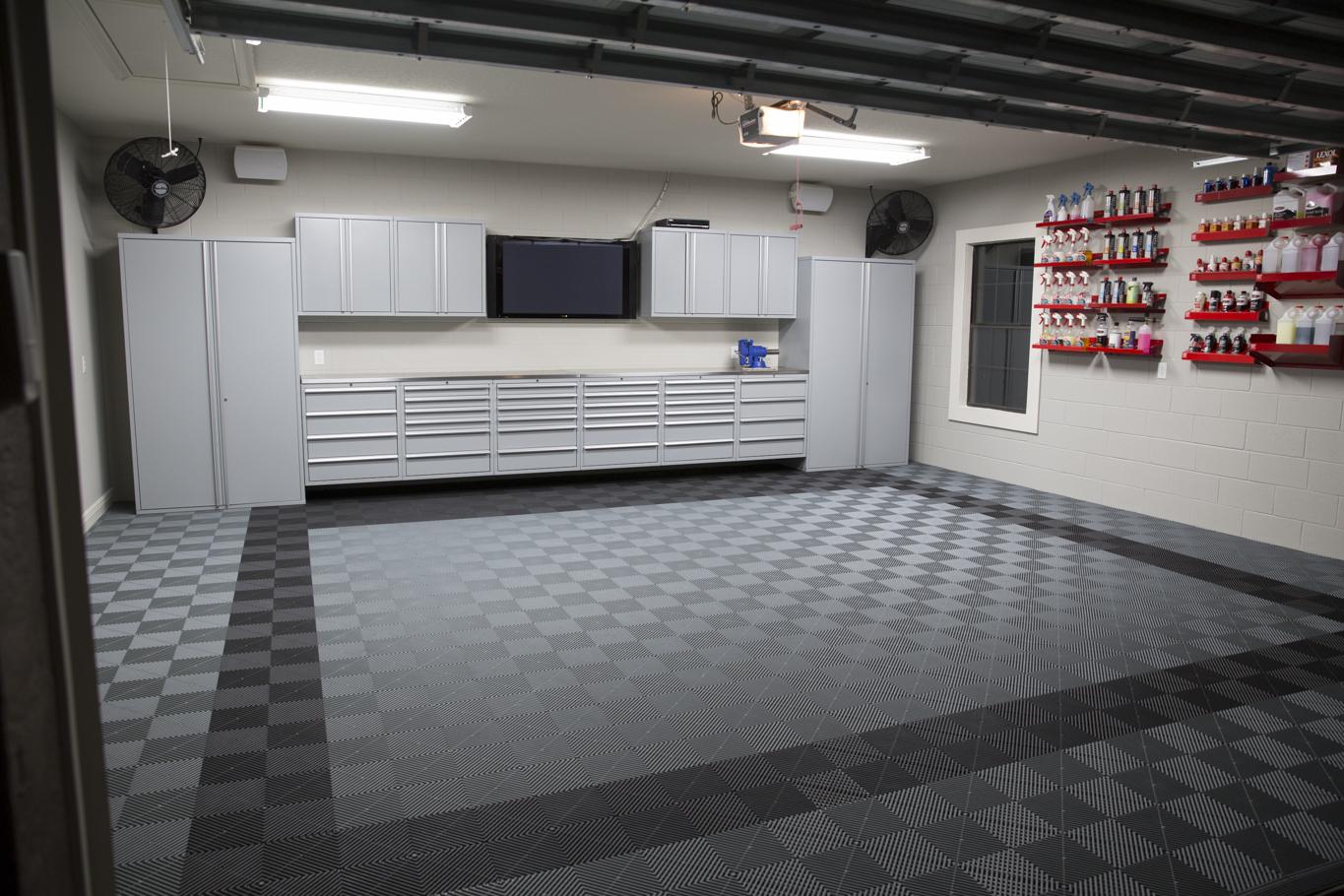 We could dedicate an entire article specifically to great tools, but the key thing to note when creating a great garage is the importance of having whatever is you might need at your immediate convenience. Peg boards for tool storage have been around for generations, but over the past few decades, shelving and other storage solutions have really taken off, and can be one of the most important elements in a garage for both design and functionality.
Final Thoughts
Having an air compressor is great, for example, but having to set it up and find the hose can derail your work process. Having the compressor permanently mounted, with the hose on a reel is the real solution. The same goes for having your water treatment (deionizer, softener, you name it) mounted in a convenient place. It's all part of making things easier, and that's what a good garage setup does. Whether you're getting ready for a weekend maintenance service or are carrying out a routine wash, these are the elements that can eliminate a lengthy setup or teardown and clean-up process that makes the whole day longer and harder.
Photos via Obsessed Garage, Hoovies Garage on YouTube.