Every year in Scottsdale, beyond the high-dollar record-breakers and the rare stuff one might see only once, it's the movie cars and other famous rides and recreations that end up getting the most attention. It might not even be from the auctioneers or bidders, but when it comes to the masses of passersby and attendees who pay admission for access to the auction grounds, it's the movie cars that they often end up posing next to for a quick photo.
This year, movie cars and other famous stuff was in no short supply. Beyond the cars made famous by their time on the silver screen, there were also those whose ownership record includes prior celebrity provenance. We can't forget the replicas either, a few of which clearly had many hours of painstaking work put into them.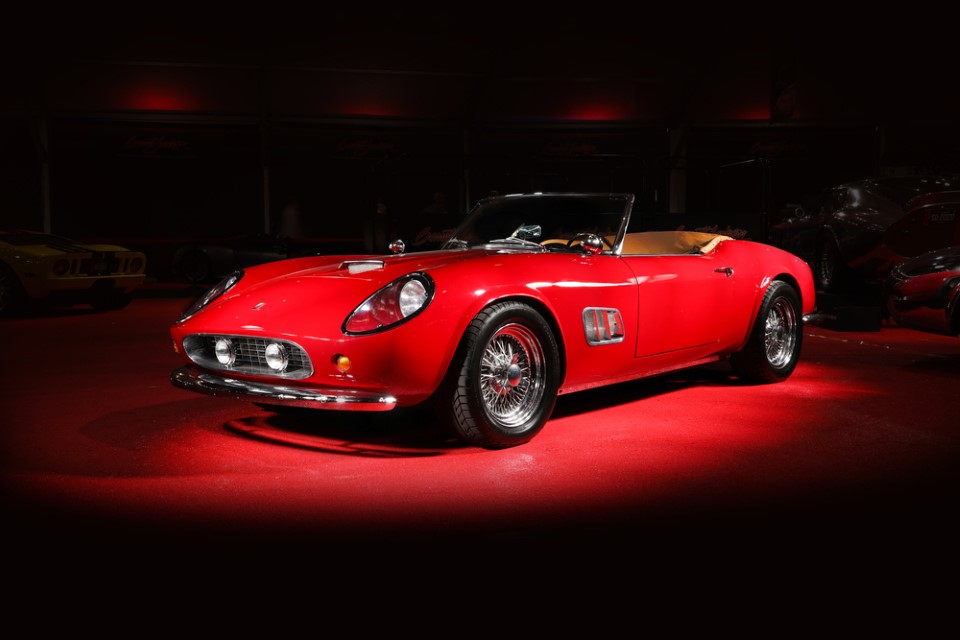 Modena Spyder California — Ferris Bueller's Day Off
What has been referred to Hollywood's most famous Ferrari is actually an all-American recreation. One of three built by California-based Modena Design specifically for the movie, each of the fleet resembles a 1961 Ferrari 250 GT California Spyder. This one bears serial number GTC001, and mechanical details include a Chevrolet 427 for the power plant and a five-speed manual transmission among other interesting touches.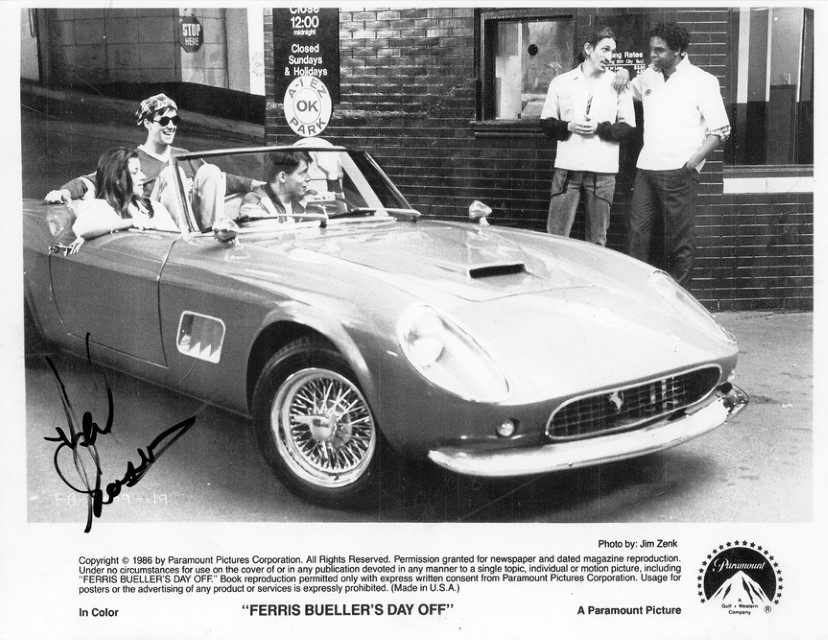 Recently treated to a frame-off restoration by the founder of Modena Design, some recent updates include a modern sound system while a certificate of authenticity is also included. Offered with no reserve, Hollywood's most famous Ferrari sold for $396,000 including buyer's premium during Barrett-Jackson's week-long sale in Scottsdale. That's strong money for any Ferrari replica, but the film provenance is obviously an important factor in the valuation here, and it's still a bargain compared to the value of a real 1961 Ferrari 250 GT California Spyder, which is $14,100,000 for a closed headlight model according to Hagerty, who values the aluminum-body version at $19,500,000.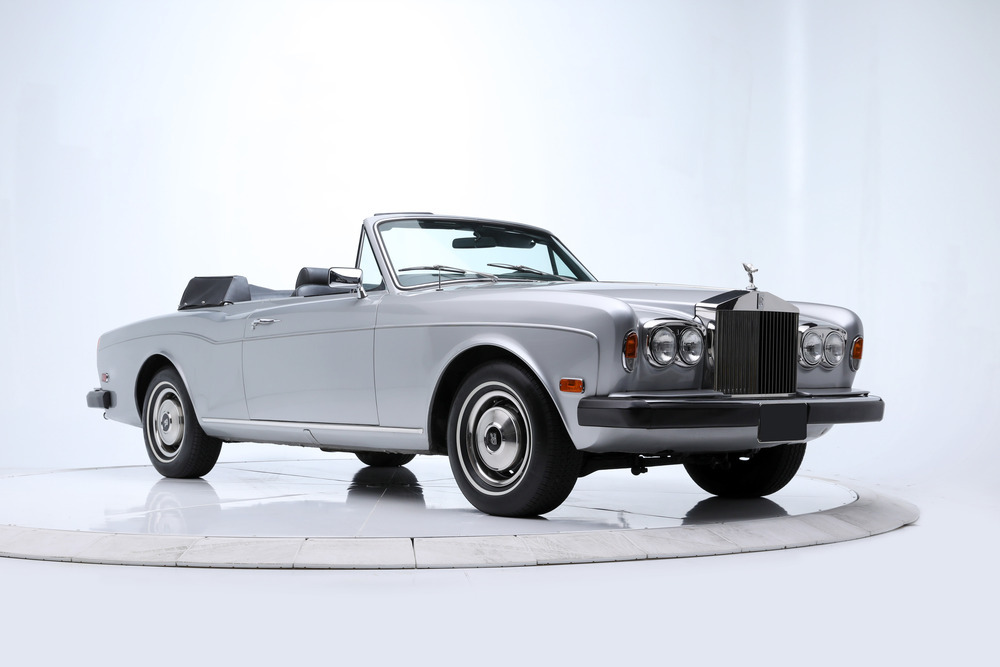 1980 Rolls-Royce Corniche (Ex-Dean Martin)
One car that seems perfectly suited to its former role in life while also being completely real is the 1980 Rolls-Royce Corniche Drophead Coupe previously owned by Rat Pack member Dean Martin. Purchased by Martin from Rolls-Royce of Beverly Hills in 1981, the convertible Rolls has a stunning period color combination of Georgian Silver over black. The palette a nice change of pace compared to the countless other examples that used some variation of Biscuit-colored Connolly, but it's also a near perfect fit for its first owner.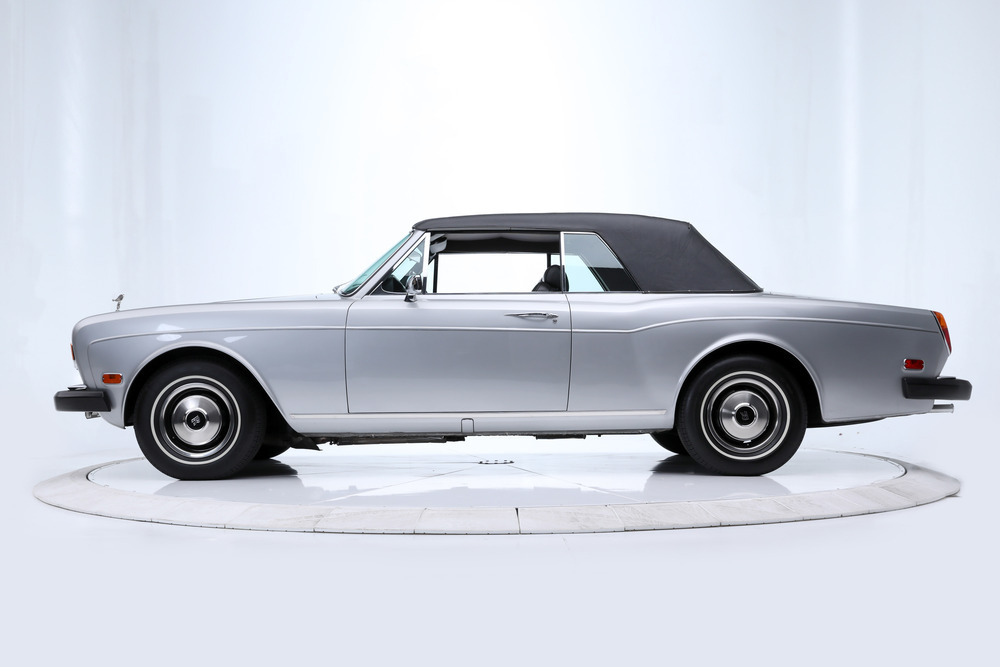 The celebrity provenance doesn't stop with Dean Martin, as Dennis Farina also owned the car until his passing in 2013. Accompanying documents like the original warranty in Dean Martin's name and the first registration card were all part of the package, along with custom vanity plates of the previous star owners. While Hagerty Values a 1980 Corniche drophead coupe from $25,000 to $55,000, this one sold for $110,000 including the buyer's fee.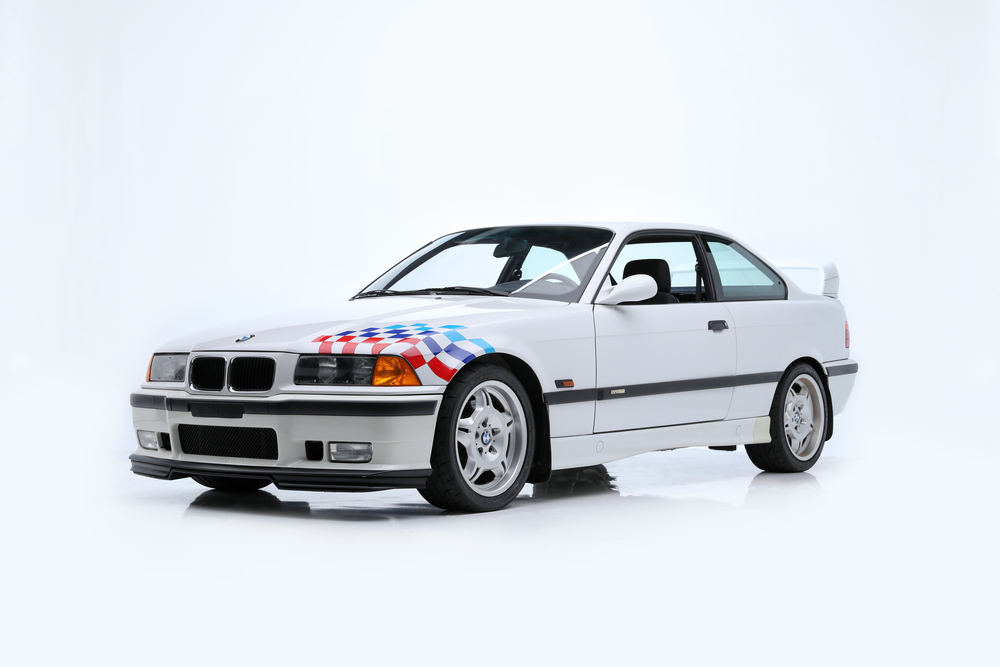 Paul Walker Collection
While we could easily devote an entire article to the 21 former Paul Walker cars sold through Barrett-Jackson, numerous other car blogs already have, and odds are you were already watching the individual lots that piqued your interest before anything was even set up in Scottsdale. The entirety of Paul Walker's collection was clearly a winning highlight of the week, with lots collectively selling for $2,330,000 according to Hagerty.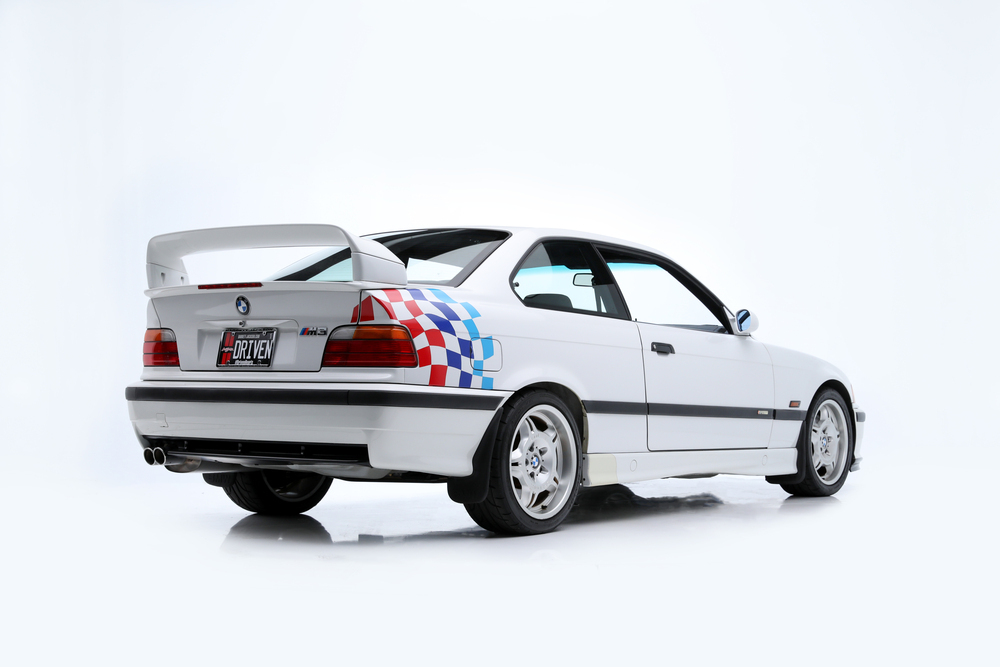 Although the collection was quite varied, with everything from an R32 Nissan Skyline GTR to a GMC Duramax pickup on offer, BMW M3s dominated both in terms of interest and bidding. Five E36 M3 Lightweight models were sold, each fetching between $220,000 $385,000 a piece, while there were also two E30 M3s, which sold for $165,000 and $220,000 respectively.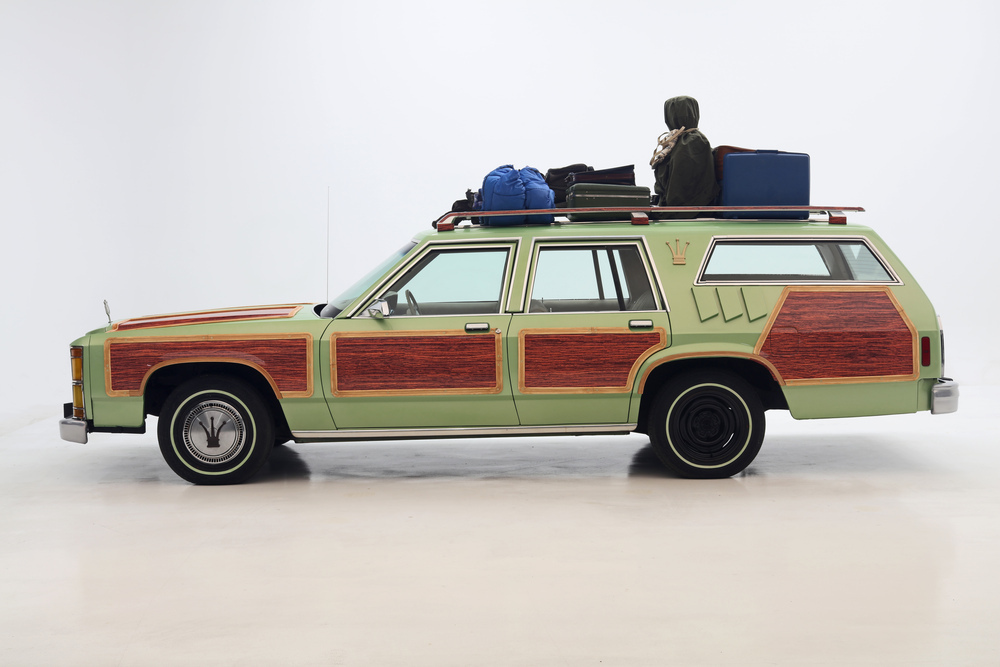 Replicas and Re-creations
Rounding things out are a couple of replicas and re-creations that seem to pay strong tribute to the originals which graced the silver screen.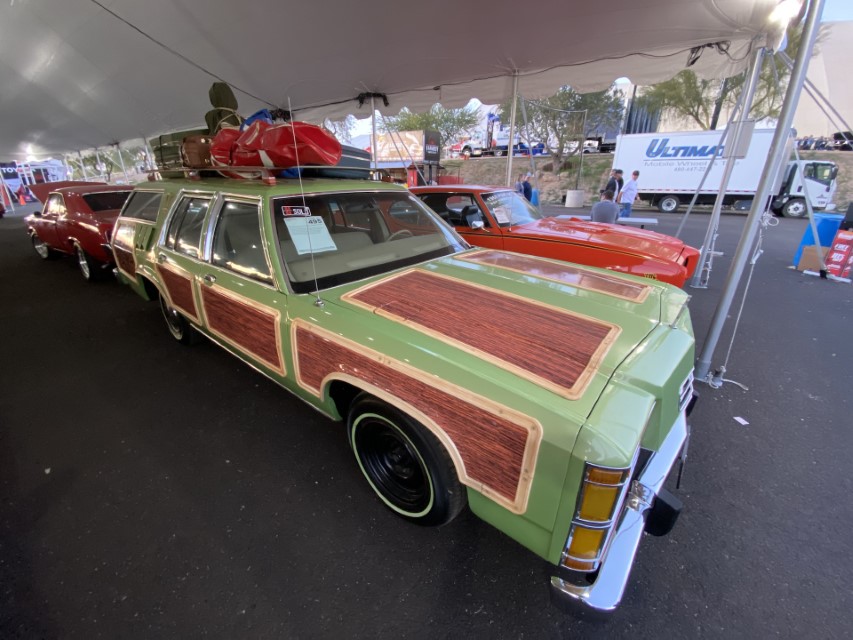 First up is a 2003 Ford Econoline van that was faithfully turned into the Shaggin' Wagon from the 1994 comedy film Dumb and Dumber. Complete with a full set of props, the van is said to have started life as a model just like that which was used for the movie. The interior has been built for comfort and contains a number of upgrades (and the aforementioned props) and there's also a replica minibike, just like in the movie.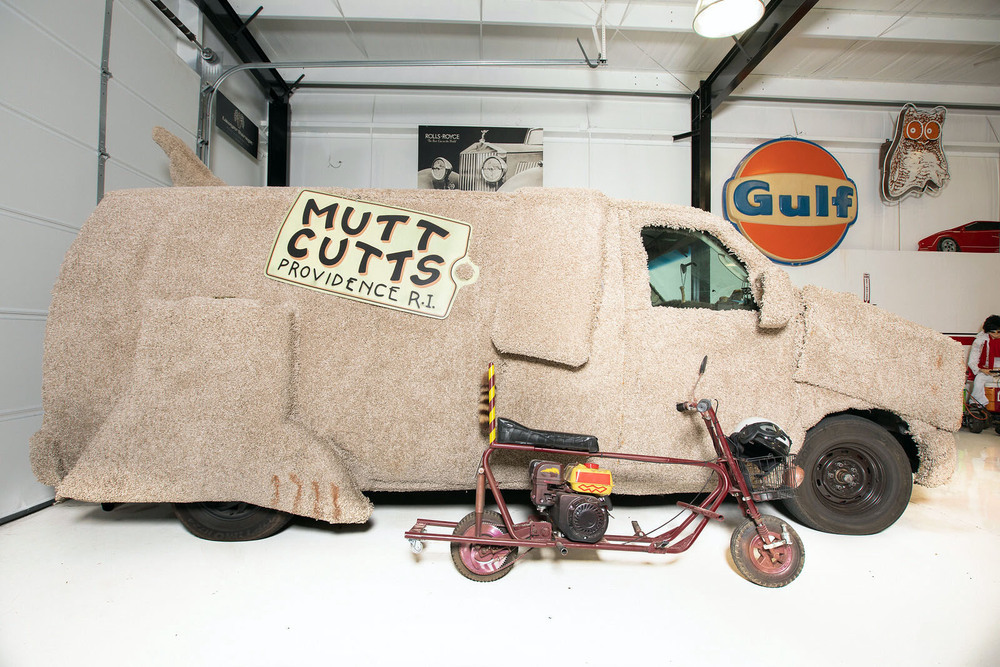 Next is a 1985 Ford LTD Squire which was converted into a Wagon Queen Family Truckster re-creation by Bandit Movie Cars. Far from the first Family Truckster tribute, and not to be confused with one of the five original units made for the 1983 movie National Lampoon's Family Vacation (another classic John Hughes movie like the one mentioned above), this re-creation is still quite sharp. During the six-day long Barrett-Jackson Scottsdale auction event, countless people posed for a quick shot next to what might just be the world's most famous station wagon—or a copy of it, anyway. While a more accurate tribute using a correct, earlier Ford LTD as its basis sold for $100,100 during Barrett-Jackson's 2019 Palm Beach auction, this one sold for $28,600 in Scottsdale.
Photos via Barrett-Jackson, BidGarage.
Powered by Froala Editor