Three days of sales in Paris have become another indicator of a softening collector car market. As with Scottsdale in January, however, some notable cars rose to prominence, proving that the qualities we have discussed before remain integral to success in a market of any condition. Moving down the spectrum in terms of value, while record-setting sales and those which will re-orient valuations were few and far between, the more affordable side of things saw strong interest, but action that was similar to the rest of the field.
In the midst of the action in Paris though, three bellwether German marques differentiated themselves, effectively dominating the $1,000,000+ realm while their Italian counterparts consistently fell short.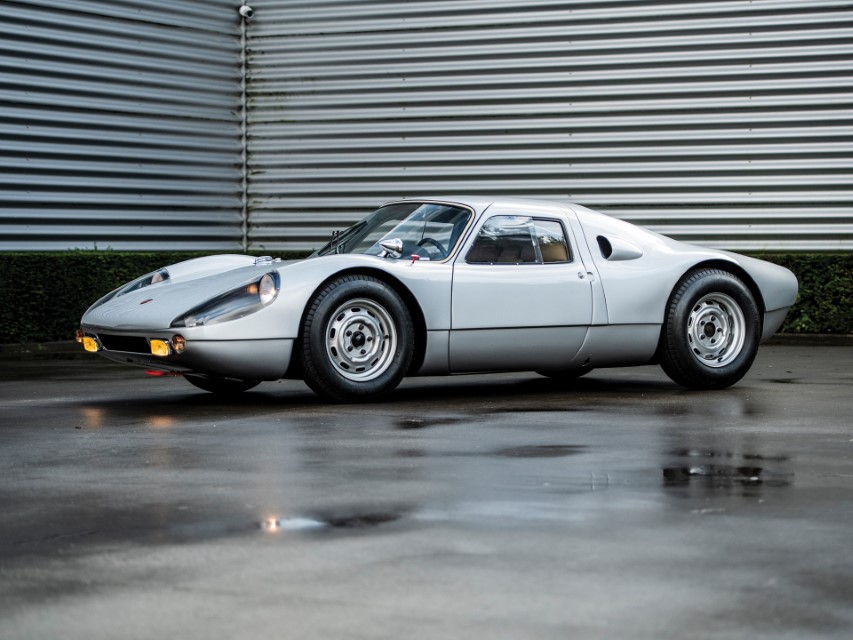 The regular air-cooled Porsche fan would be forgiven for not immediately recognizing the 904, an offshoot of Porsche's early 60's racing efforts. Although 100 were made to comply with homologation rules, interest was high, and more orders came in than production could satisfy. Including this one, most were equipped with the complex, difficult to manufacture Type 587/3 flat-four which used four-cam heads for reliable output of 180 horsepower. Over the course of various owners and a restoration, this one traded its flat-four for the high performance flat-six used in the Porsche 906 when the original engine was found to be damaged. The factory unit was retained though, and a subsequent owner commissioned a comprehensive rebuild, and the dyno-tested engine has been kept with the car. Although not original, the car has a documented history and was restored by a marque specialist with high attention paid to the details that matter. Guided to fetch for between $1,760,000 and $2,000,000, this 904 sold for the equivalent of $1,869,987 including applicable buyer's fees.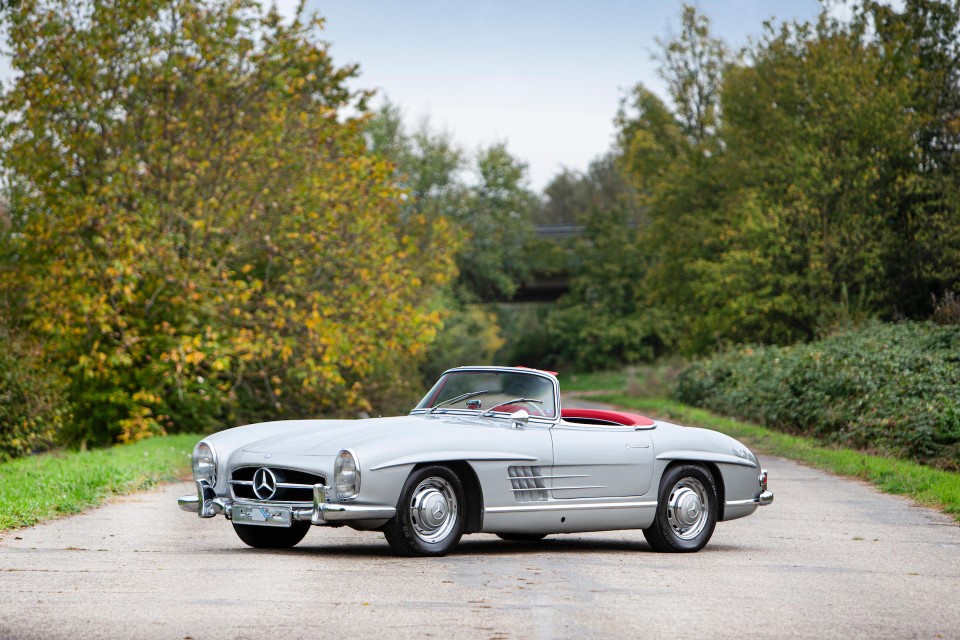 1963 Mercedes-Benz 300SL Roadster
While it's easy to appreciate the full spectrum of the Mercedes-Benz 300SL, late-model roadsters which came with an aluminum engine block and disc brakes are among the most sought after. One of 200 built, this example has a life of long-term ownership and regular, documented servicing behind it. This includes a cosmetically-focused restoration from approximately 20 years ago that necessitated a bear-metal respray in silver as opposed to the factory blue, and reupholstering of the red interior. The equivalent of some 56,000 documented miles have been covered from new, and use has included various appearances at concours events and the like. This 300SL was estimated to sell for $1,430,000 to $1,650,000, and found a new owner for the equivalent of $1,136,976.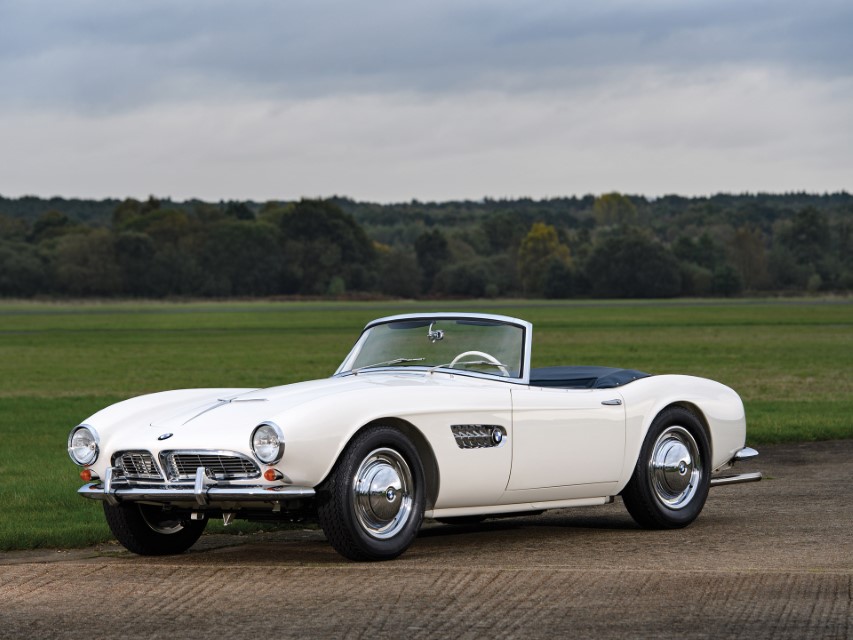 The story of the 507 and its place in greater BMW history is a fascinating one, with development eventually bringing the company to its knees, placing it on the brink of being sold to rival Mercedes-Benz. By production's end, and despite celebrity appreciation for the model, just 252 units would be built, 34 of which were exported to the US. This stunning white on blue example is one of them, and boasts a documented history among a handful of individuals, one of which was late noted BMW collector and BMW CCA member Bill Young of Colorado Springs, Colorado. A cherished possession of Young's for nearly 30 years and a member of his collection which included over 30 special BMWs, this 507 benefitted from regular use throughout its life, and was featured on the cover of Roundel magazine on two different occasions. Between Pike's Peak runs and other use, the car also appeared at the 2011 Santa Fe Concorso. Since restored by a more recent owner, this 507 entices with rare spec and captivating colors. Guided to sell for between $1,920,000 and $2,470,000, this 507 sold for the equivalent of $1,946,987.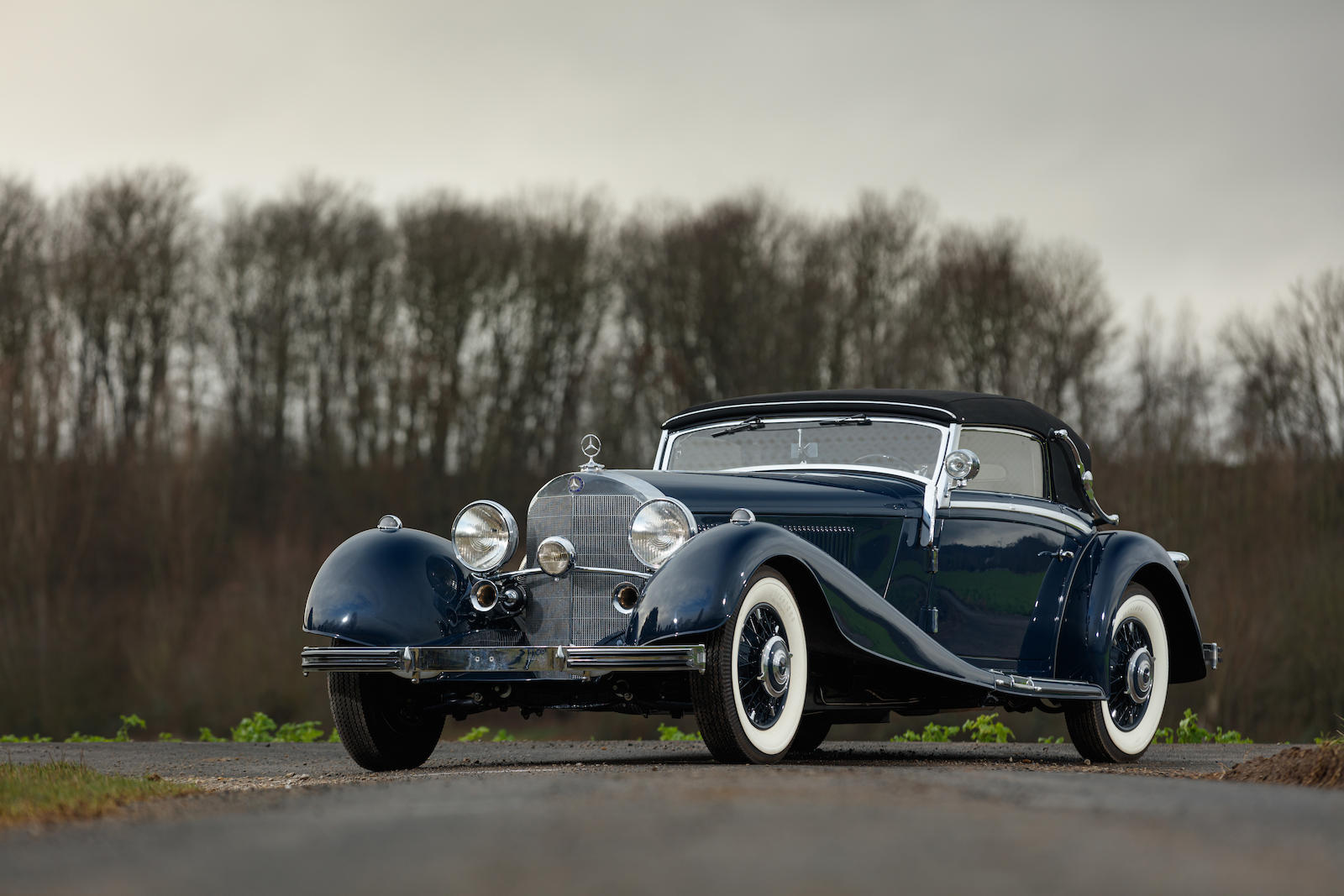 1935 Mercedes-Benz 500K Cabriolet A
Like another prewar Mercedes-Benz we wrote about, this example comes from the era when supercharged performance ruled. Although it was not the first Mercedes model to be fitted with forced induction during the period, the 500K set the tone for opulent coachwork and powerful engines in the lineup, eventually making way for the succeeding 540K. Just 354 500K models of all variants were built from 1934 through 1936, and the sporting, low-slung Cabriolet A variant such as this is even rarer, with just 31 produced. Originally owned by a French screen actor whose body of work largely coincided with the 1930s, the car was comprehensively restored over a period from 2001 to 2007. Today it stands as a stunning example of the very best money could buy during its era. Estimated to sell for $1,650,000 to $2,200,000, this 500K Cabriolet A sold for the equivalent of $1,771,483.
Photos via the respective auction houses.
Powered by Froala Editor