While the automatic transmission feels like it's been with us forever, and a huge number of our fellow motorists can't drive anything else, it's actually of fairly recent invention. The pre-Pearl Harbor motorist of 1940 and 1941 could buy a car so equipped, but just barely. Halfway measures and semi-automatics were the order of the day (Chrysler's M4/Vacamatic and Reo's Self-Shifter are examples) until General Motors introduced the no-clutch-needed Hydra-Matic in 1940.
Enthusiasts still love manual transmissions—the more gears the better—but the general public (especially the younger generation) does not, and they're rapidly disappearing from the market. The automatic's been with us for 60 years now, long enough to build a colorful history. So, decade by decade, here's a compendium of collectible automatics.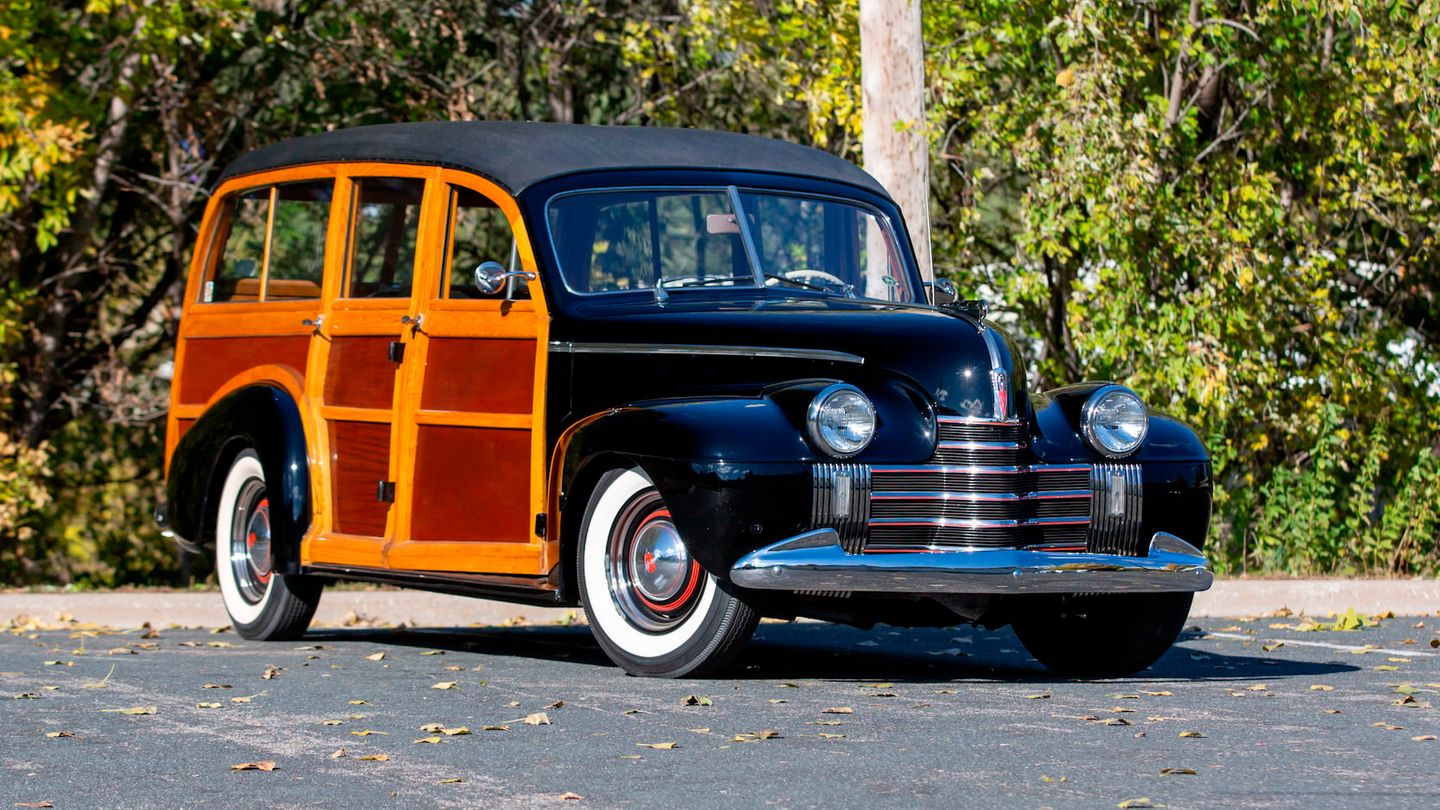 1940 Oldsmobile: The Ur-Auto
An engineer working for General Motors, Earl A. Thompson, developed the Hydra-Matic (so named because it used hydraulic action to make gear changes) that made its debut on 1940 Oldsmobiles. "No gear to shift, no clutch to press!" the ad said. "1940's one BIG engineering advancement….Because Hydra-Matic Drive combines a fluid coupling with a fully automatic transmission." The transmission, with four forward speeds plus reverse, was a $57 option on the Sixty, Seventy and Custom 8 Cruisers.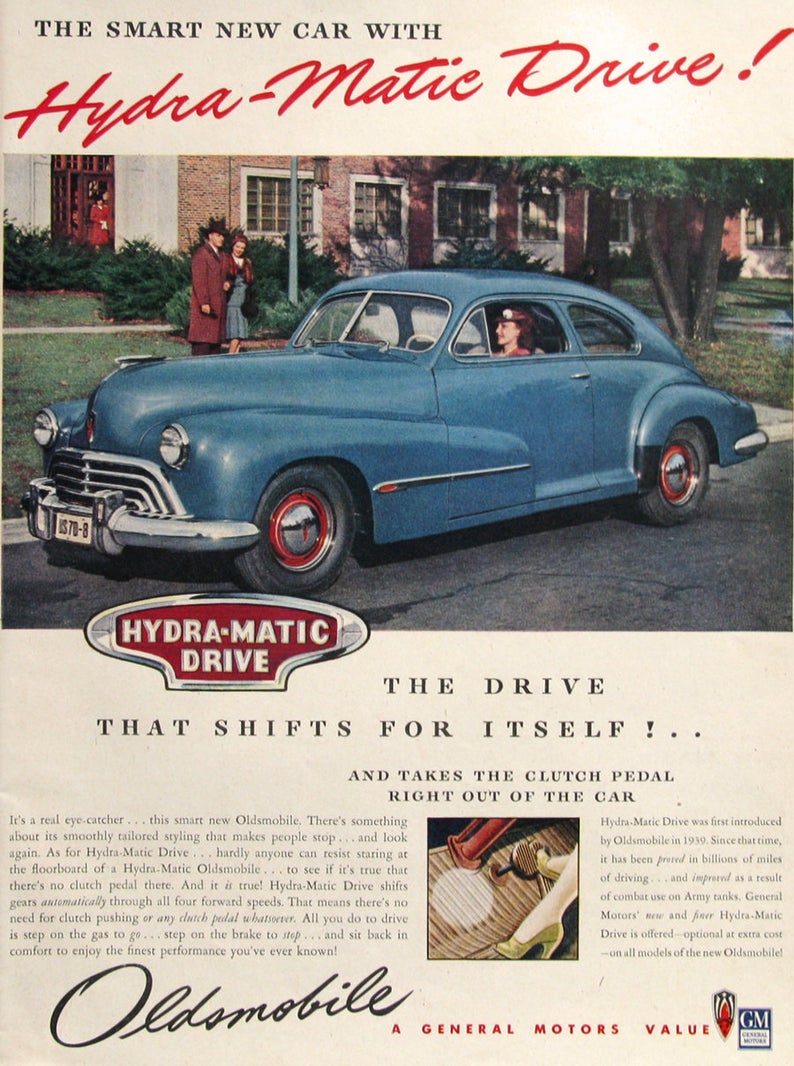 The driver's choices were neutral, drive, low, and reverse. In low, the car accessed only first and second. In drive, the car skipped second gear. By 1941, Hydra-Matic was an option on Cadillacs, and from there it was added to Pontiacs. Although car production was stopped during the war, Hydra-Matic-equipped vehicles were made—tanks.
Oldsmobiles of this vintage, in coupe or sedan form, are not particularly valuable. A good one can be had for less than $20,000.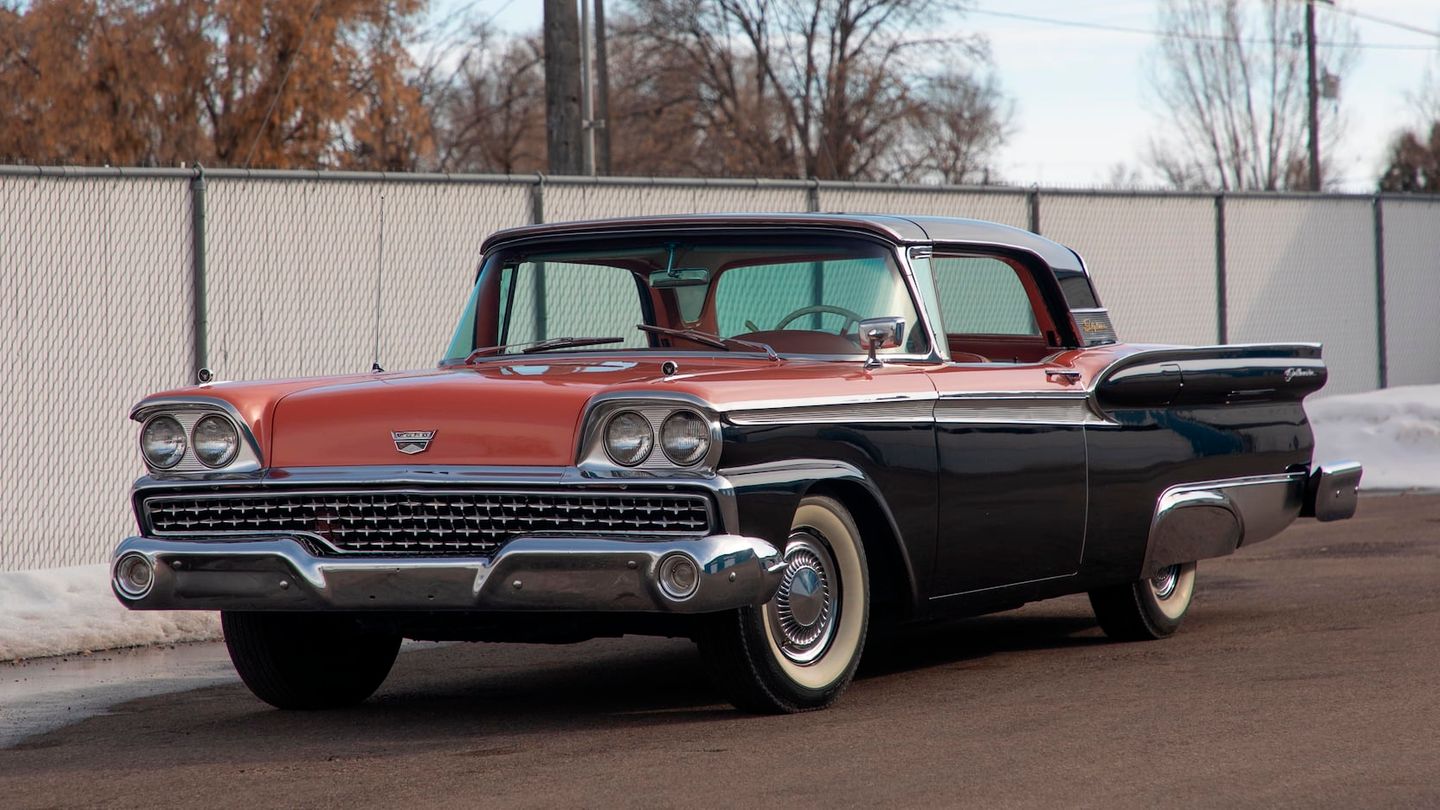 1959 Ford Galaxie Skyliner with Cruise-o-Matic: Fun in the Sun
Ford was a little late to the party. The Ford-O-Matic was built for Ford by Borg Warner and first saw daylight on 1951 model-year cars. An improved version known as the Cruise-O-Matic (with three forward speeds) debuted in 1958, in time to be on our glorious drop-top. Among the Cruise-O-Matic's innovations was D2, a second drive range.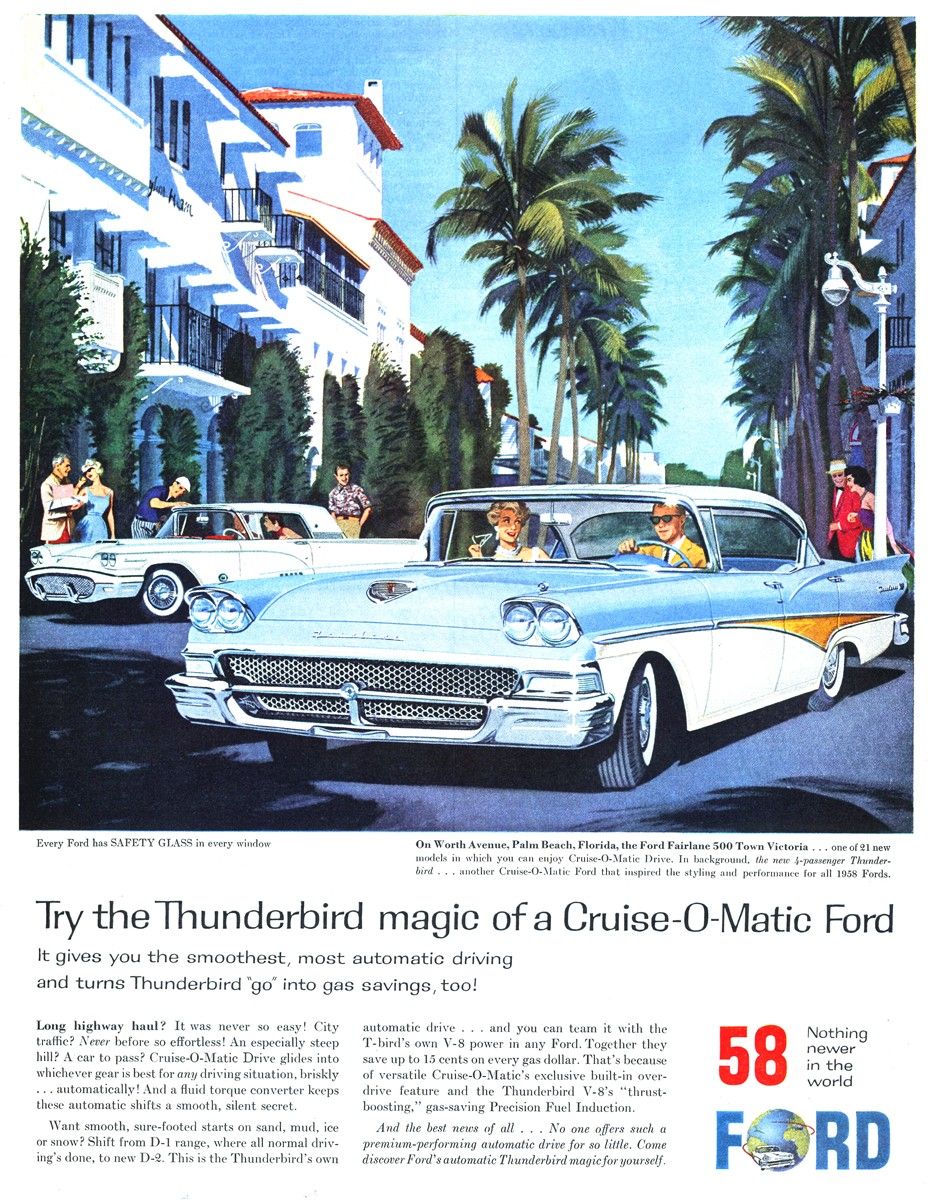 Callling the Skyliner a "rag top" would not be accurate, because the top was a one-piece metal affair that folded intact into the trunk. The model was never all that popular, with sales declining from the 1957 introduction (when 20,766 were sold) to just 12,915 in 1959. One reason was that the system's complexity made it unreliable. The Skyliner for 1959 used six reversible electric motors, four lift jacks, 610 feet of wiring, 10 solenoids, the same number of limit switches, and a pair of locking mechanisms.
If you're in the market for a '59 Skyliner, make sure the top mechanism works, because restoring one is an expensive and time-consuming proposition. Galaxie Skyliners (early '59s are badged as Fairlanes) go for $30,000 to $40,000 in good condition, with working Cruise-O-Matics.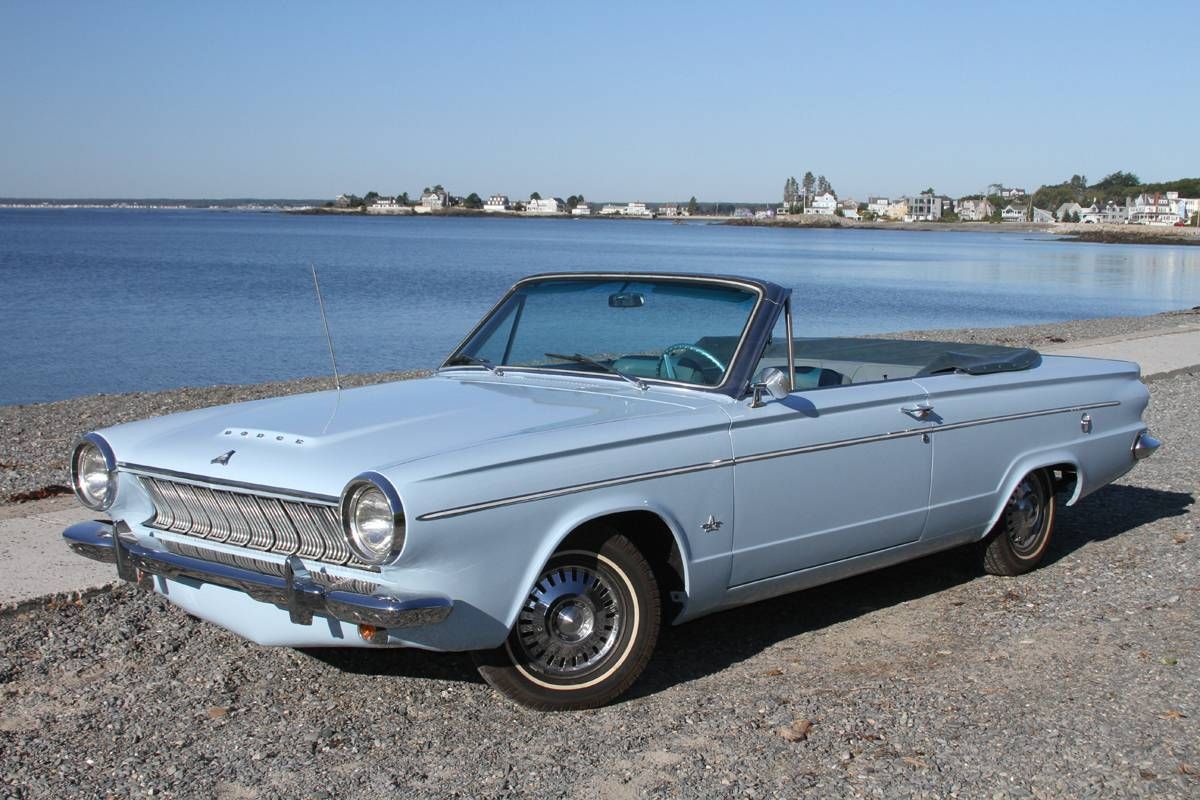 1963 Dodge Dart 270 convertible: Push-Button Dream
I picked this particular model because I owned one for 20 years. It was a lovely powder-blue example with a push-button three-speed TorqueFlite (on a panel to the left of the steering column) that I never had the slightest trouble with.
The TorqueFlite was durable, had a 40-year run from the 1950s into the 1990s, and was widely used by foreign automakers, including Aston Martin, Jensen, Maserati, and Facel Vega. Launched on the 1956 Chrysler Imperial (then the A-488), the TorqueFlite evolved quickly into the A-904, with a lighter-weight aluminum case and (until 1965) dual pumps. The A-904 was used on Chryslers with the Slant Six engine, including my car.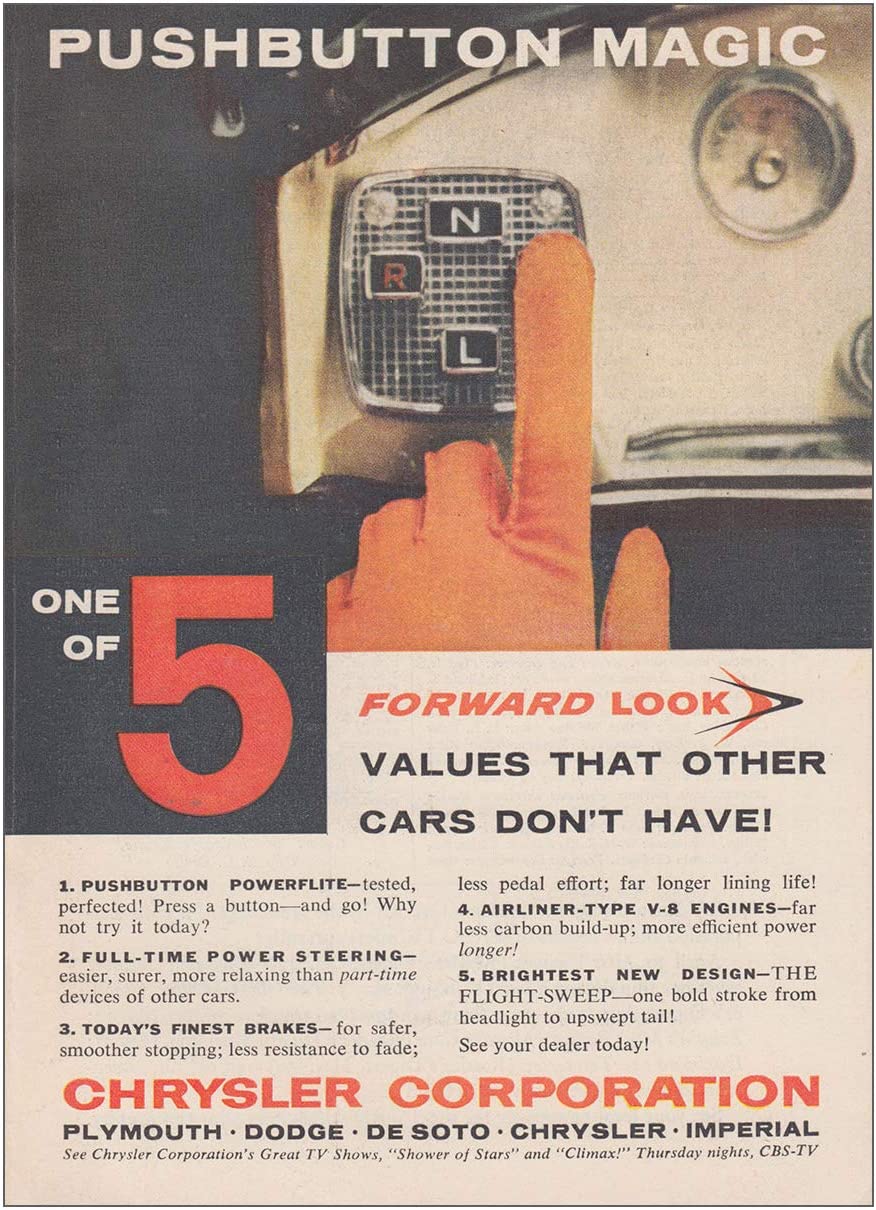 The compact third-generation Darts and Valiants—virtually the same under the sheet metal—debuted for the 1963 model year and lasted until 1966. On the Darts, there was a 170 base model, the 270 intermediate (with a convertible option) and then the top-of-the-line GT, which was an appearance package. You could order a GT with a Slant Six but, beginning in 1964, the same year the pushbutton transmission was ended, a 273-cubic-inch V8 producing 180 horsepower was made optional. I also owned a '65 Dart, and that one had an automatic with a standard column shift.
I sold my very, very nice Dart convertible several years ago for $8,000. A '65 GT convertible with bucket seats, a console shifter, and a V8 might make double that if in pristine condition. As to four-door sedan Darts, they're still cheap.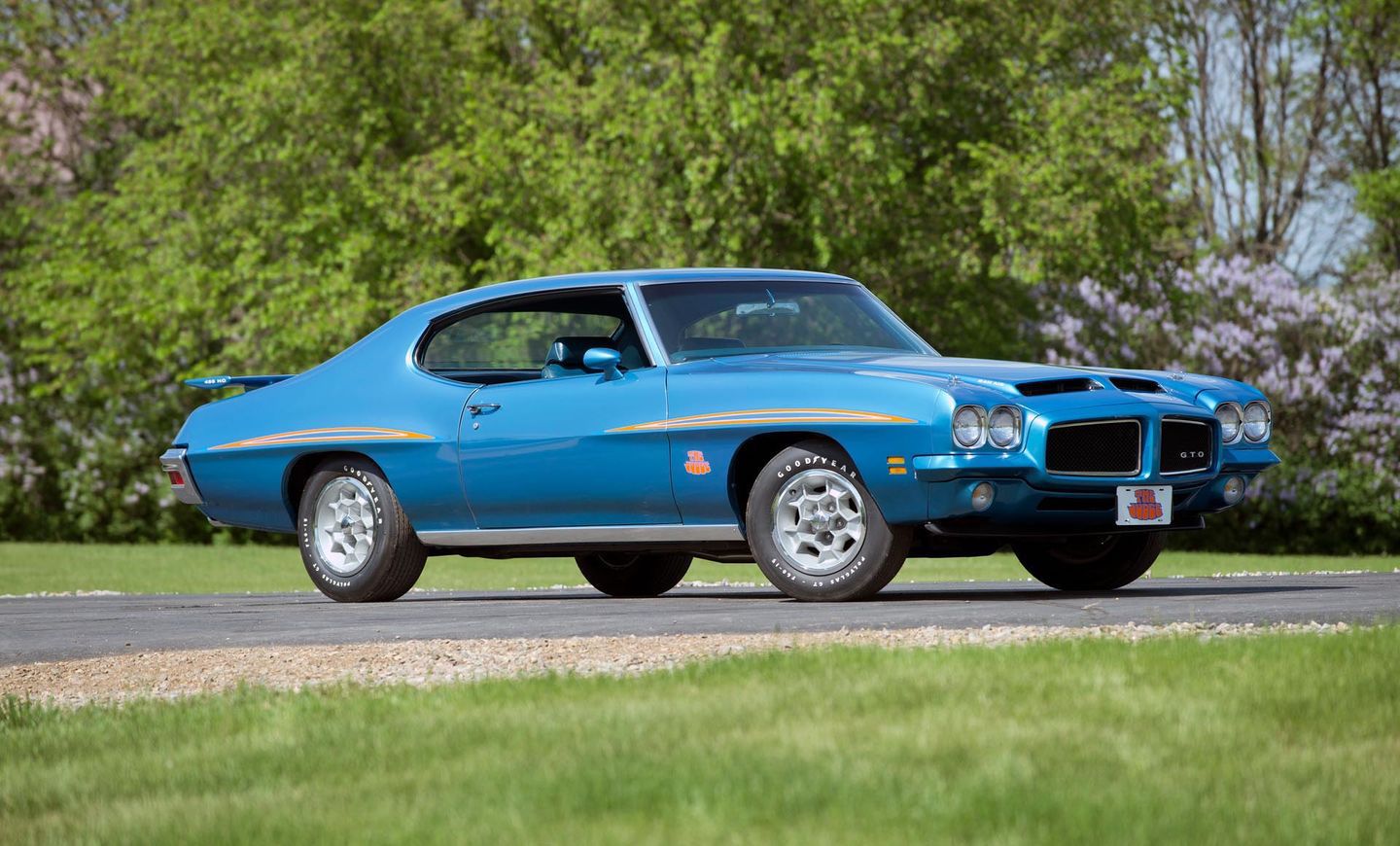 1971 Pontiac GTO Judge: Automatic Muscle
The buyer of this high-profile Goat could order the car with the three-speed manual that came standard. Or if they were feeling flush, they could opt for one of three optional transmissions—the M-20 wide-ratio and M-22 close-ratio four-speeds, or (perhaps the wimp's choice) an M-40 Turbo-Hydra-Matic 400 three-speed auto.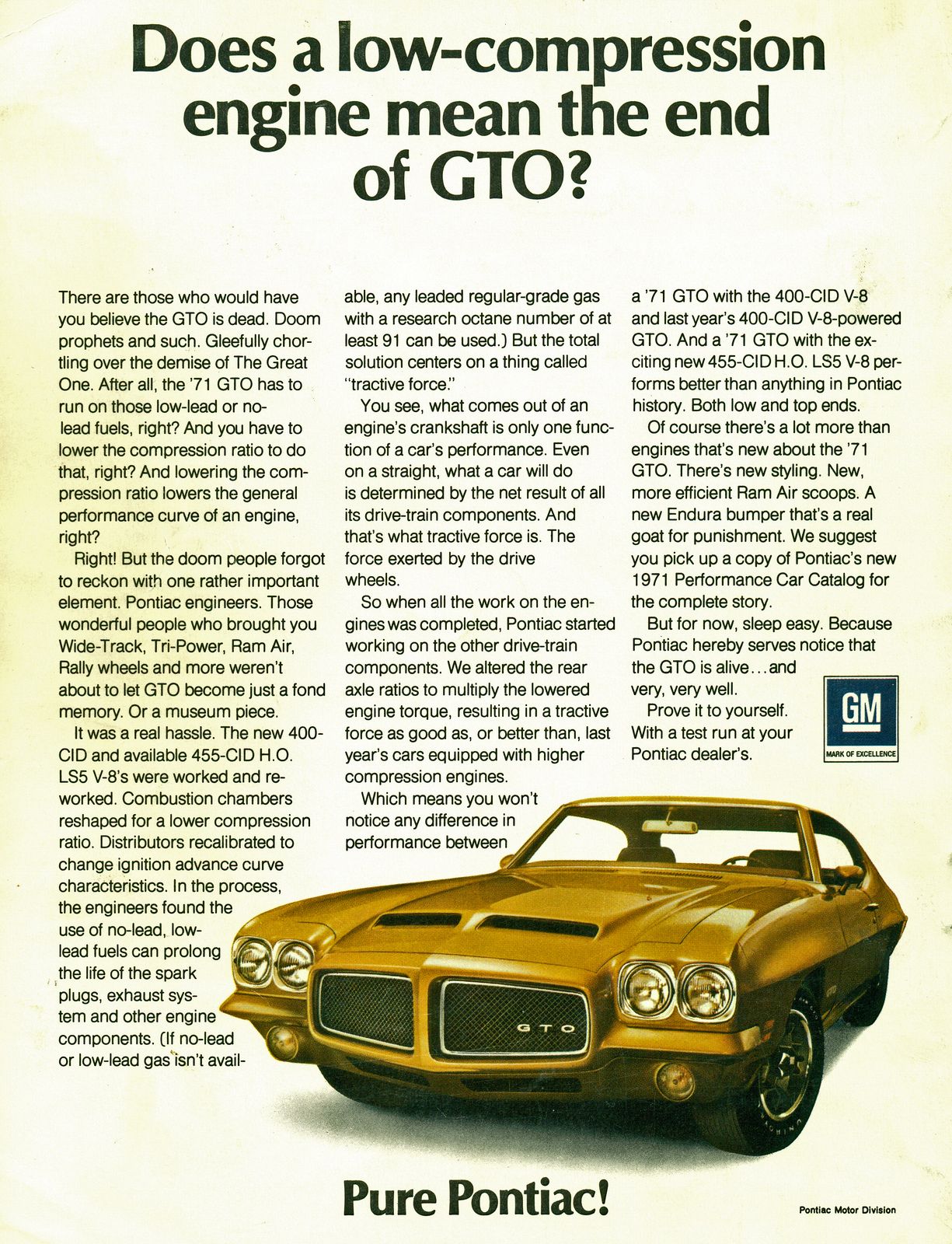 That tranny, first code-named THM400, was introduced as the Turbo Hydra-Matic in 1964 Cadillacs, and as the "Super Turbine" at sister company Buick. It had a long life, and wasn't phased out until around 1980 (for fuel economy reasons).
Among the Turbo Hydramatic's strengths was its ability to cope with the extreme amount of torque generated by cars like the Judge. You could order your Judge with a base 350-horsepower V8, opt for the Ram Air III or IV, or go all the way up to the 7.5-liter, 455-cubic-inch HO monster—the largest-displacement engine in Pontiac's history. It generated 335 horsepower and a massive 480 foot-pounds of torque. In 1971, a car equipped with the HO engine did zero to 60 in 5.9 seconds, a darned good time even today.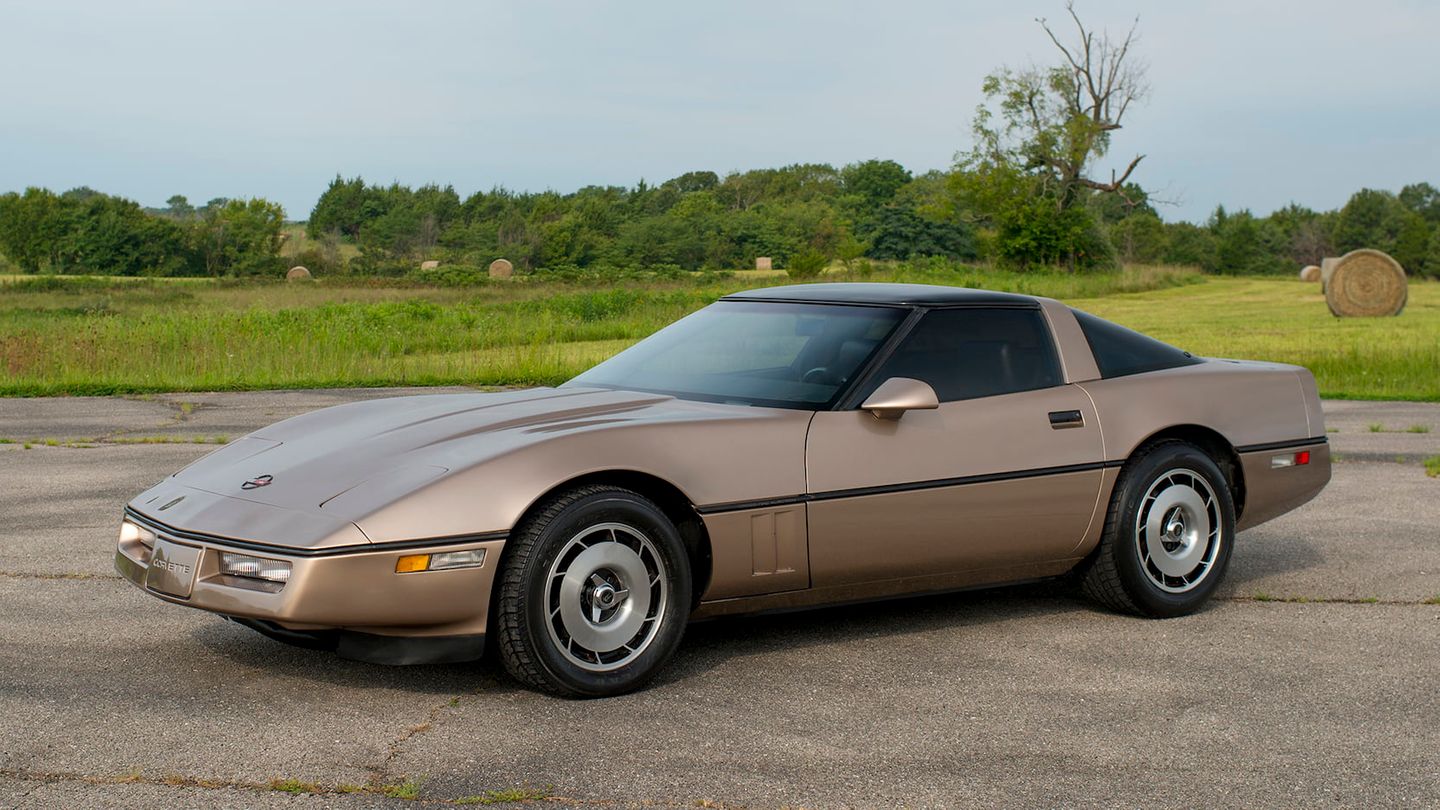 1984 Corvette: Make Mine Auto
You might think that hairy-armed Corvette owners would opt for the technologically advanced Doug Nash "4+3" manual with automatic overdrive on the top three gears (an option), but no. That year, the first for the C4, only 12 percent of the 51,500 Corvettes produced (4,100) had a clutch. Manual Corvettes were in such short supply, that one dealer says that when a customer ordered one, he was told to wait until the 1985 model year.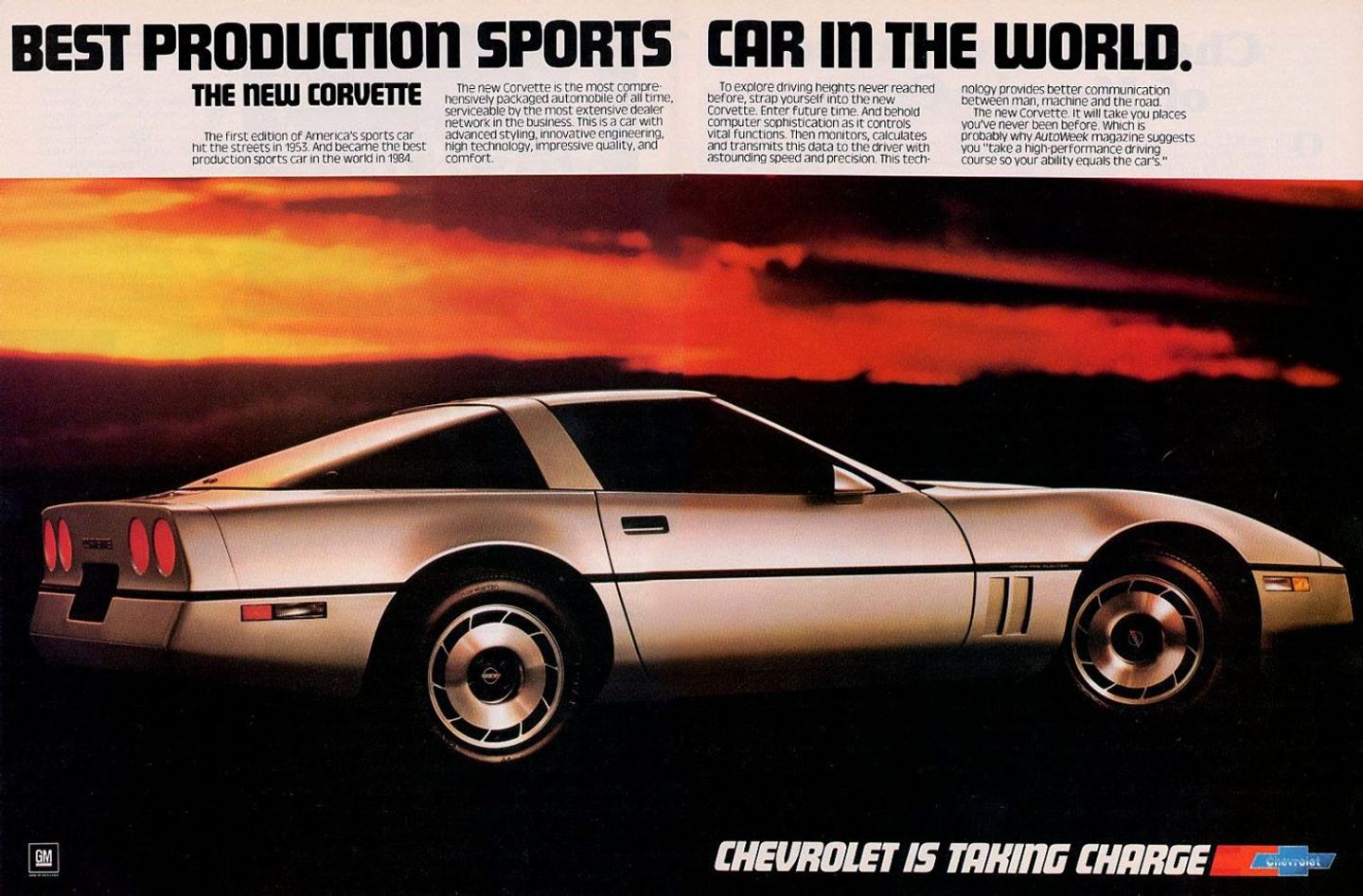 It's probably just as well, because the Doug Nash units have a bad reputation for losing the overdrive function. The four-speed automatic was robust. "Very little ever goes wrong with these automatics," reports CorvetteCentral.com. "These are very solid transmissions and seldom need repair. The most common reason for repair is simple abuse and the most damaging abuse comes from neglect."
The automatic was the Turbo Hydra-Matic 700R4, introduced in 1982, and is a development of the transmission in the Judge. So equipped, a standard '84 Corvette is a bargain. For a pristine, garaged car with 79,000 miles, you would pay maybe $14,000. The high retail in the NADA price guides is $13,150. That's fairly close to the original MSRP, which was $21,800—over 35 years ago.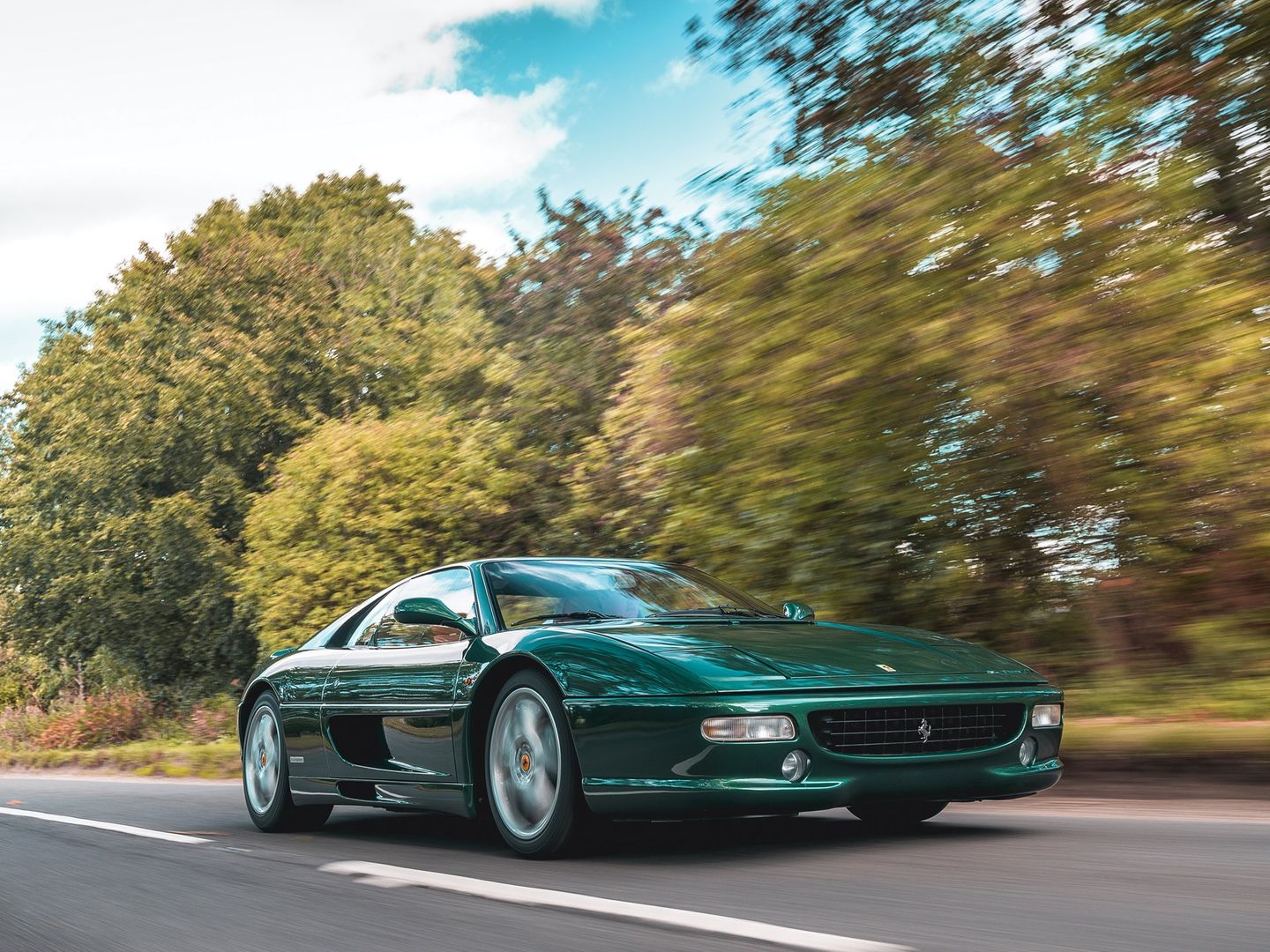 1997 Ferrari F355 F1: Shifting Like the Pros
This Ferrari was the first vehicle produced for the American market with paddle shifters, now not only a cliché in performance cars but even in economy vehicles. My 2007 Honda Fit Sport has paddles.
The 355 first appeared in Australia in 1995, with three variants—Berlinetta coupe, Spider convertible, and GTS targa. When the car was updated with a F1 version in 1997, it got the steering-wheel-mounted paddle shifters, adapted from Formula One practice. The option didn't come cheap. That year, a standard F355 was $284,997, but opting for F1 turned the heat up to $303,998.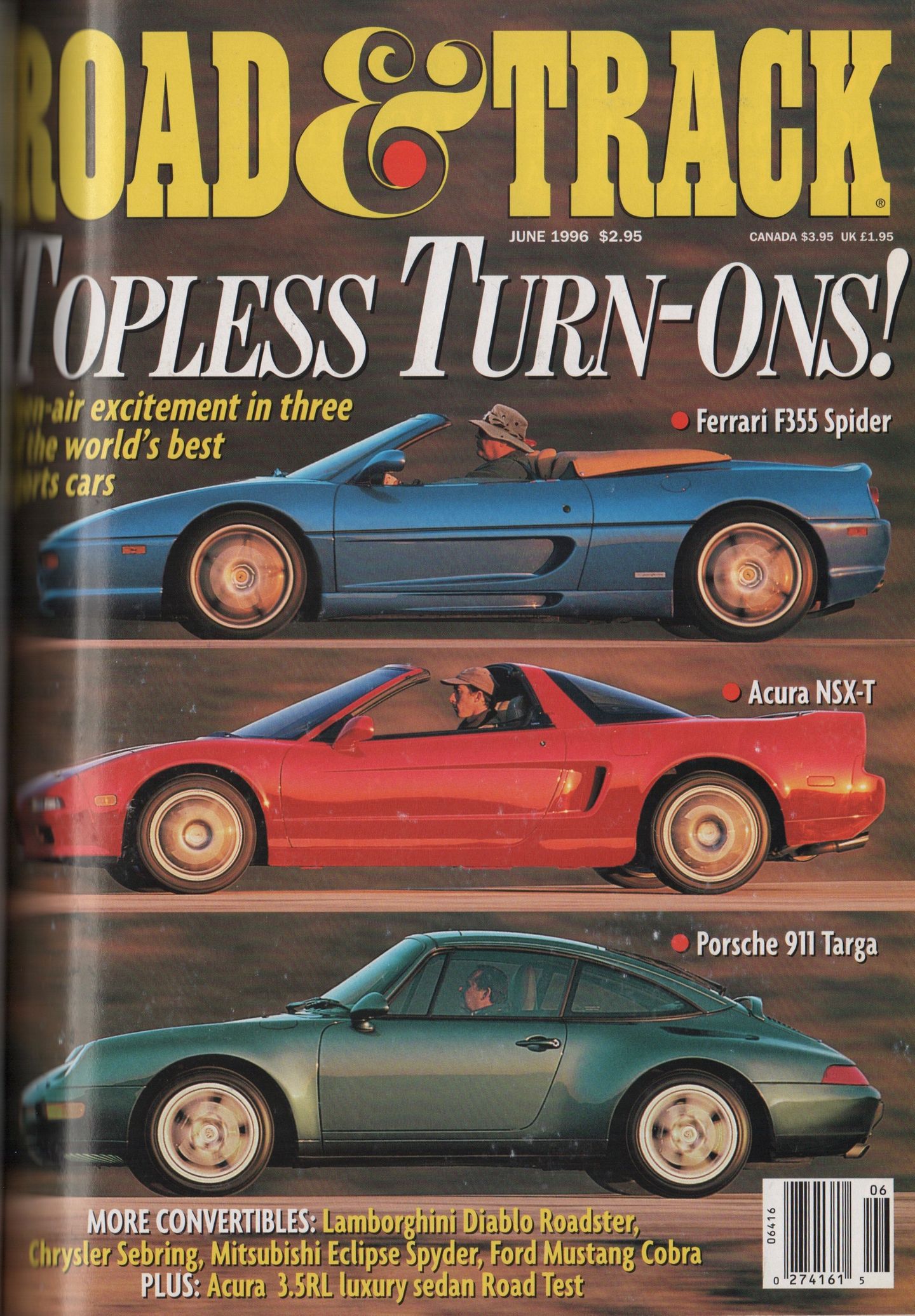 Not many owners opted for the F1. Of the 4,871 F355s produced, only 1,042 had the F1 paddle shifters. That puts it into the top tier of collectible automatics.
The F355 was plenty fast, with power coming from a mid-mounted 3.5-liter V8 with 375 horsepower. The zero-to-60 dash took 4.6 seconds, and the car topped out at 183 mph. Whether paddle shifters made the car any faster is debatable. I've personally never made peace with the things—I like my automatics automatic and my manuals manual. Are there really owners out there—even with Ferraris in the garage—who use their paddle shifters routinely?
A good used Ferrari F355 F1 is in the $70,000 to $110,000 range. Since the paddle shifters were a rare option, having them increases the value.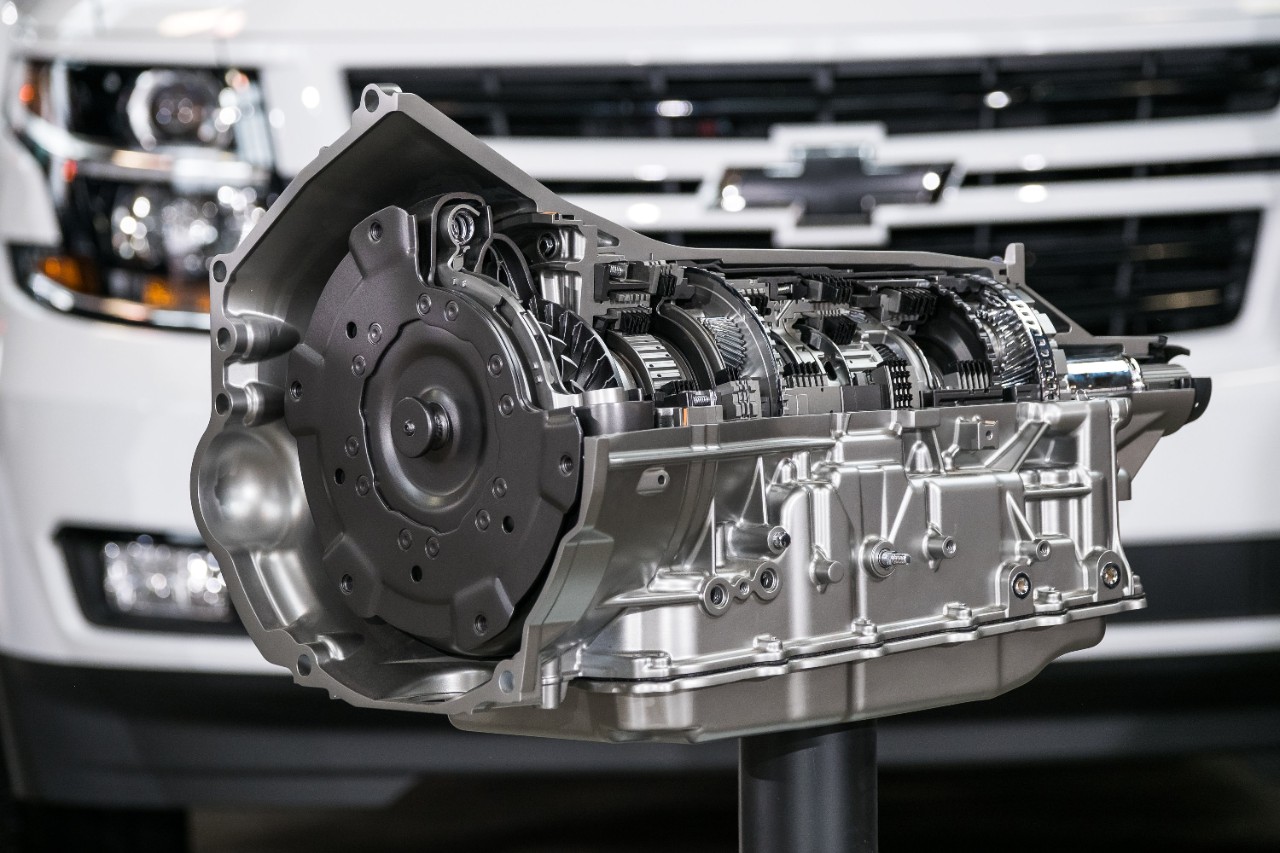 Going further forward would appear to be pointless, because manual transmissions were doing a disappearing act. Automatics entered into a gear race, with Ford and GM collaborating on a 10-speed that appeared on both automakers' cars in 2018. The phrase "collectible automatics" will soon be synonymous with "collectible cars."
Photos via Bonhams, General Motors, Mecum Auction, RM Sotheby's.
Powered by Froala Editor