The world of car auctions can be confusing and complex, especially in the fast-paced action of live bidding. But how do car auctions work? What's involved with the process of getting into a car auction, either as a bidder or a seller? What does no reserve mean, and what is a hammer price? How long do car auctions last? How do online car auctions work?
If you've ever asked or googled any of those questions, you're in the right place, because we're going to explain it all.
Car auctions, whether at a wrecking yard or a prestigious venue, operate on a simple premise; full price discovery. As opposed to listing something for sale with an asking price, auctions allow bidders and sellers in the market to figure it out in an open forum, and in real time.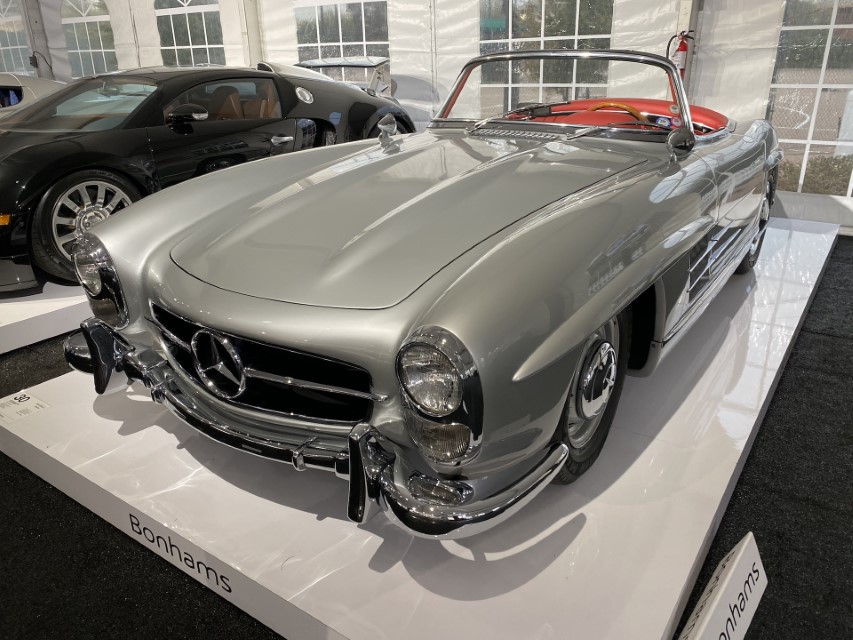 How to Get into Car Auctions
You might be asking yourself, how do car auctions work? In the case of a bidder, it begins with finding the cars you're interested in, and finding what auctions they'll be offered at. The big names in this business are Barrett-Jackson, Bonhams, Gooding & Company, Mecum, and RM Sotheby's. They each hold dozens of events each year, which often coincide with large annual car gatherings and celebrations that range from races to concours events, or in the case of Monterey Car Week, both. These auction companies typically have dockets (schedules of cars that will be auctioned) that include around 100 or more vehicles per event, and the larger houses sometimes host sales that occur over multiple days.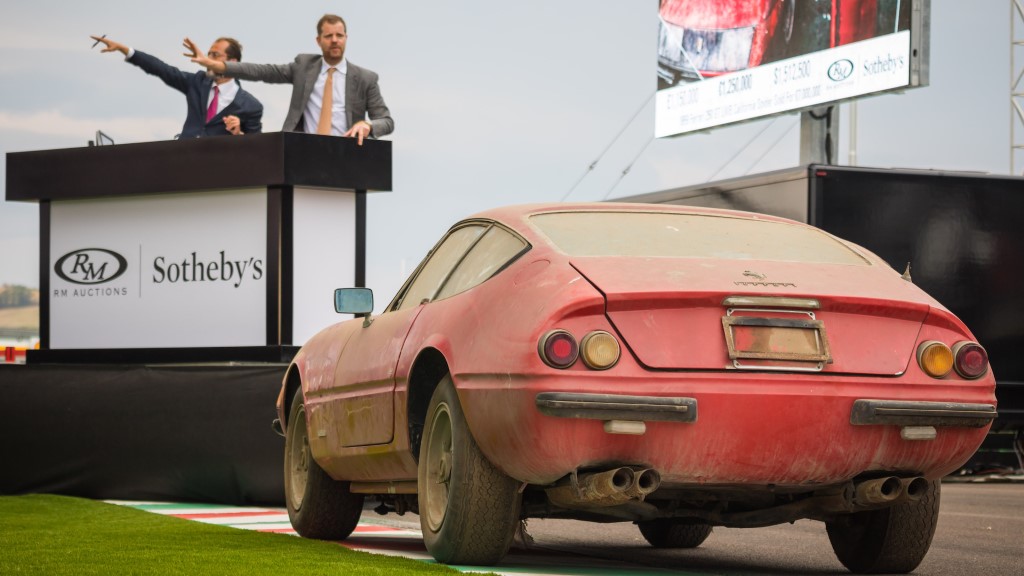 Once you've found what you're after, the next step is registering with the auction house. This process results in you being assigned a bidder's pass and number, and typically involves some form of financial verification, either in the form of a bank letter or a credit application. Once the paperwork is complete and you've received confirmation, the rest is on you, meaning it's up to bidders to facilitate travel and lodging to and from venues, or to get set up with the auction house's phone or online bidding systems, which are not always available with every lot, such as the most expensive cars. It's just how car auctions work.
For sellers, or consignors, as they are referred, the process of how to get into car auctions is obviously a bit more involved. In addition to being registered with an auction house, consigning a car typically requires negotiation if a reserve price is to be set, along with the facilitation of a lot description being written, and a professional photoshoot of the automobile in question.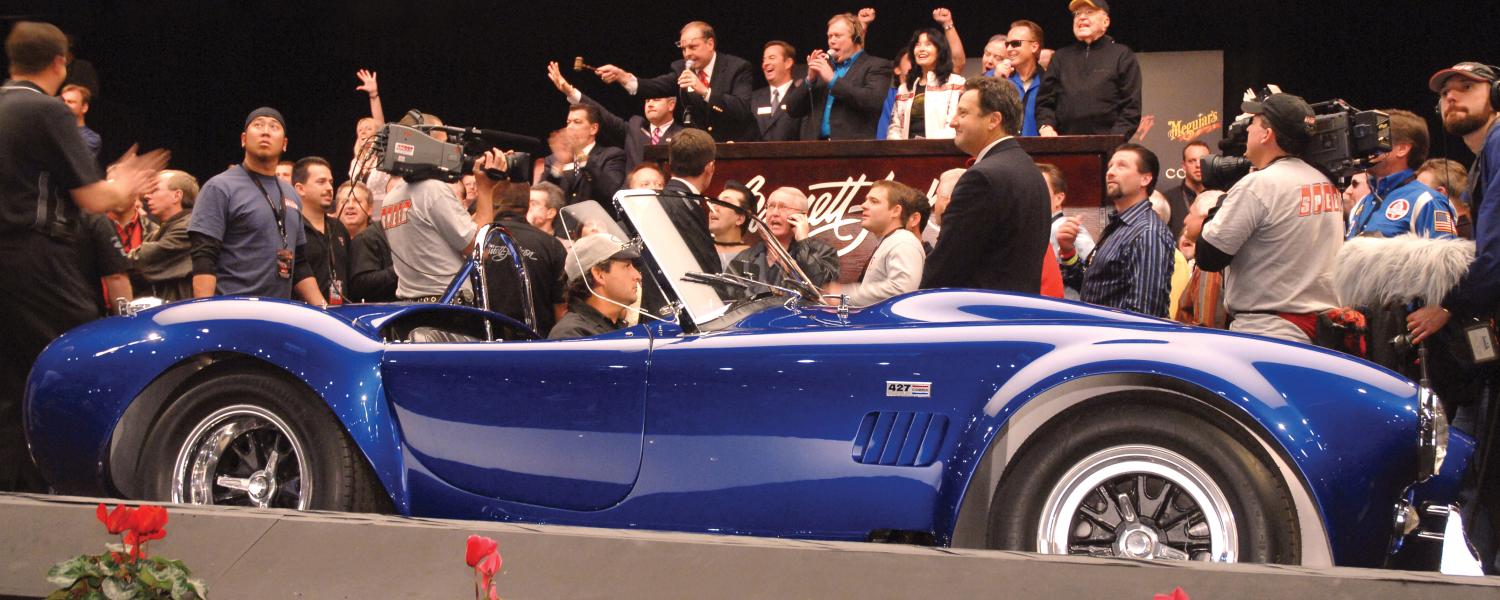 Again, all of these are integral elements to how car auctions work, and before any of this begins, consignors will want to think about what event they want their car at, and which auction house should oversee the sale. Depending on the car, these factors can greatly influence the sale, and whether or not the house accepts it to begin with. In the case of a big player like Barrett-Jackson, every lot is sold without reserve. In addition to the sunk costs of transportation, lodging, and everything else, sellers must also figure out a way to get their car to the auction venue. If it doesn't sell, it's also the consignor's responsibility to get it back home.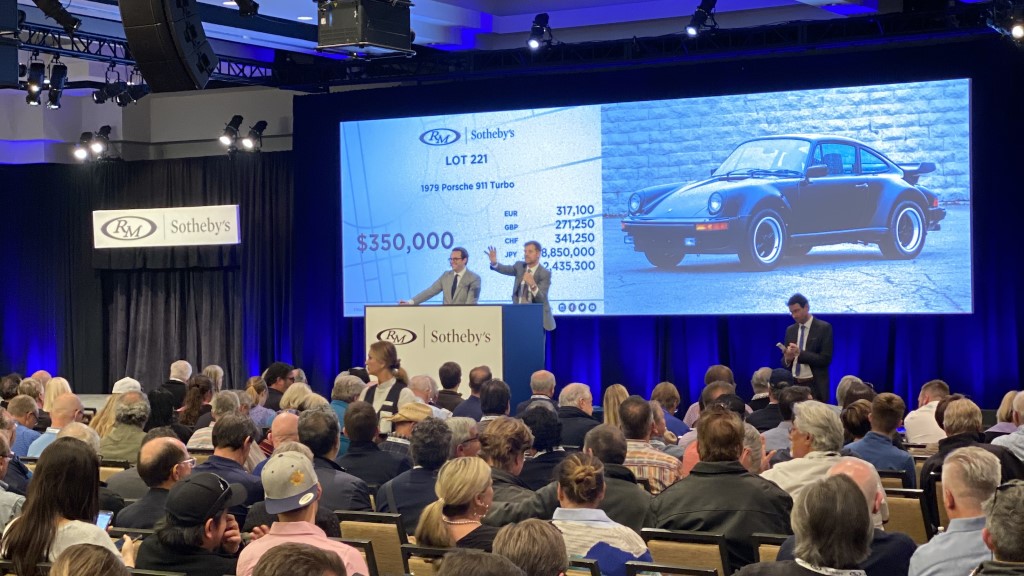 How Long do Car Auctions Last?
While the process of getting involved as a bidder or consignor typically takes some time, an actual car auction usually occurs over a few hours to all day depending on which house we're talking about, with no more than a few minutes allotted to each car. In the case of online auctions, the time frame is variable and typically much longer (up to a week or even 30 days in some cases), to allow as many people as possible to become aware of the sale and potentially bid.
As far as actual bidding is concerned at a live car auction, all of the planning, preparation, and hard work comes down to just a few minutes. How long do car auctions last? From the car being described to the auctioneer taking over and then swinging their gavel after the high bid, everything happens in a near instant, with only the most exclusive and valuable cars allotted more than a few minutes on the block.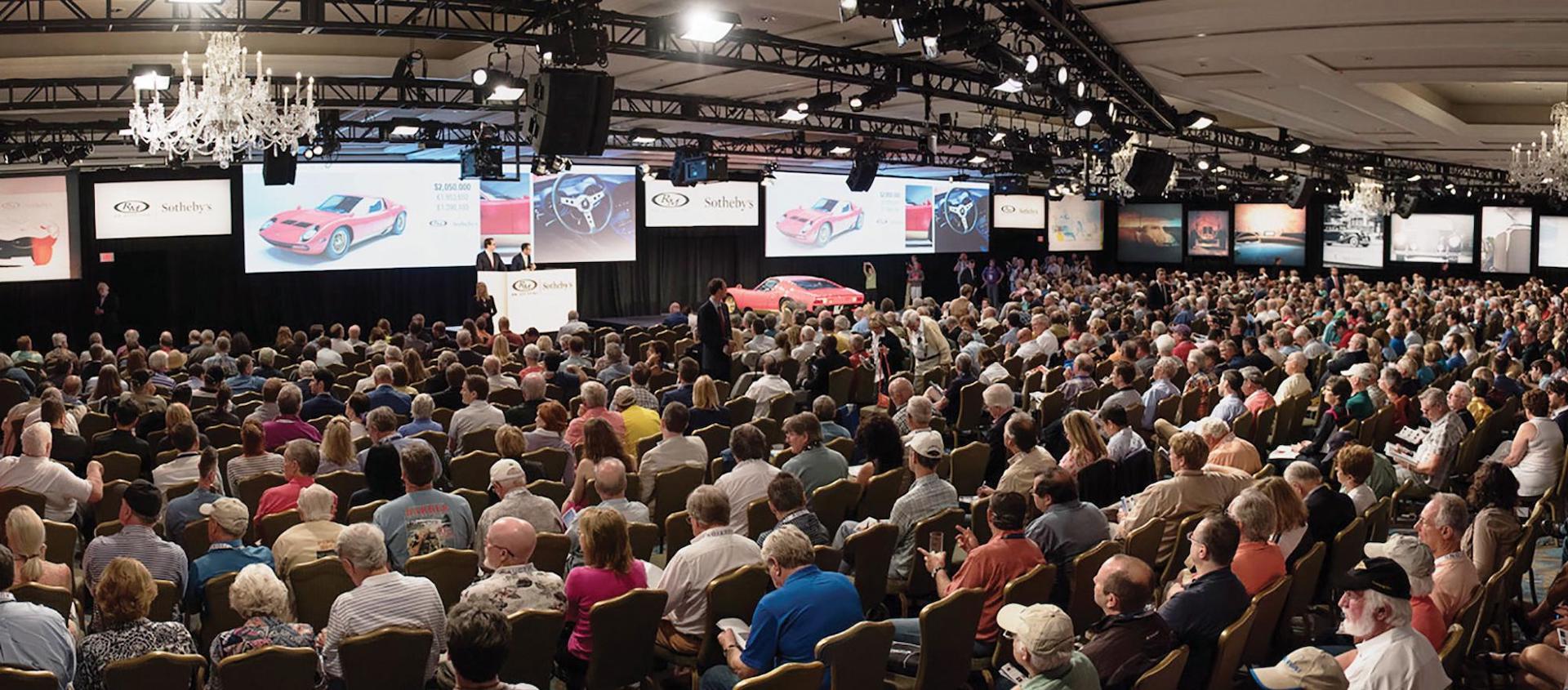 Reserve and Hammer Price Explained
These are pretty simple, but often misunderstood. When a car is on the auction block and the auctioneer is taking bids, the auctioneer is looking for the highest offer in the room. After a certain amount of time—or lack of bidding action—the auctioneer swings their gavel and the highest bid becomes the hammer price.
The hammer price does not include things like the buyer's premium charged by the auction house, or any other applicable fees and taxes. When all of these other costs are taken into account and added together with the hammer price, we have the final price, or what the car actually sold for.
Reserve is another easy-to-grasp concept. Most auctions are no-reserve sales, which means that the item sells to the highest bidder, regardless of the price. When a seller sets a reserve price, they are in essence setting a price that is unknown to bidders which must be surpassed for the car to sell. If bidding does not go above the reserve price, the car does not sell.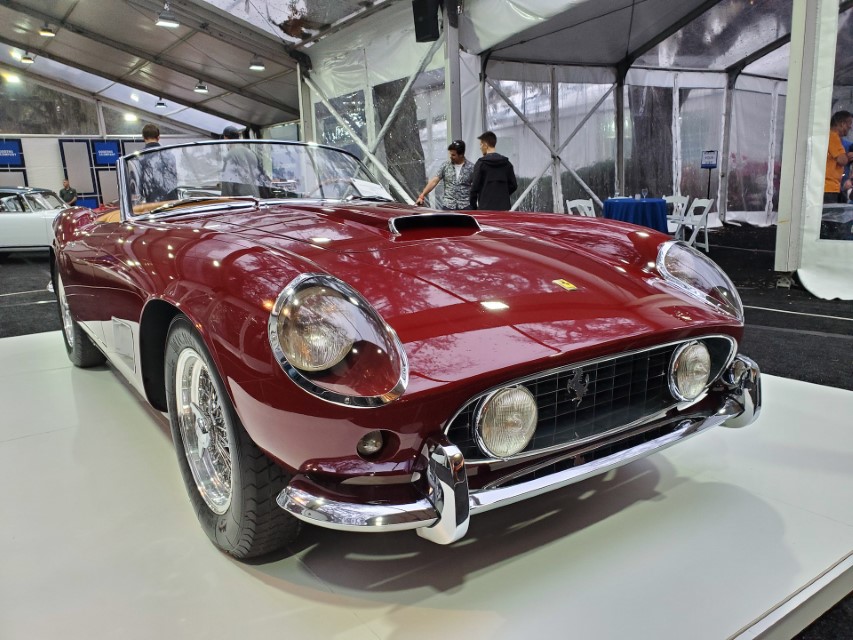 How do Online Car Auctions Work?
After answering the question, how do car auctions work, you might still be curious about how the online side operates. Over the past few decades, online car auctions have proven to be an effective and efficient way for buyers, sellers, enthusiasts, and experts to come together for the exchange of knowledge and vehicles. Many of the same rules explained above pertaining to conventional live auctions apply to online car auctions, but with a few caveats.
How do online car auctions work? Online car auctions, at least those of volume, operate without an auctioneer. Instead, there is a timer, and when the clock runs down to zero, the highest bid buys the car in the case of a no-reserve auction. There are plenty of reserve and no reserve online car auctions these days, but one of the big issues with any online auction controlled by a conventional timer is that fast bidders looking for a good deal sneak in with a marginally higher bid at the last second before the clock hits zero, either by their own doing or the use of automatic bidding software.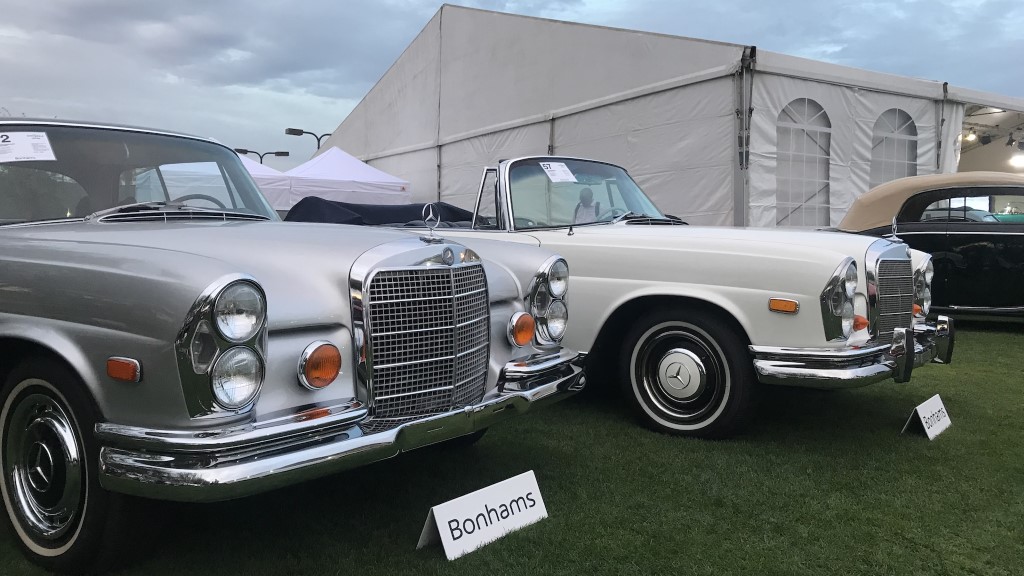 This is called sniping, and although these practices are commonly forbidden, or at the very least frowned upon, they do happen. There have been some creative solutions though, including the use of an automatic auction timer extension that is triggered whenever a bid is cast in the last few moments.
Overall though, the advantages of doing business online seem to greatly outweigh the cons, which include often times buying something sight unseen. Connecting the entire world of car lovers via internet the yields benefits we've only just started to realize. Since things have taken off, the collector and enthusiast car world has benefited tremendously.
Photos via Bid Garage, Barrett-Jackson, RM Sotheby's.
Powered by Froala Editor