The BMW 328 set the tone for the company being one to offer road-going sports cars that were a force to reckoned with around a circuit. Among the most important automobiles of the century, the 328 racked up over 100 wins in its class alone during 1937 alone, while an outright Mille Miglia victory came in 1940—a feat that was to be repeated through the modern recreation of the event, which a 328 won, in 2004. Overall, the 328 accumulated over 200 victories in its era, including an overall win at Le Mans, and was still competitive into the 1950s thanks to a potent engine and a lightweight aluminum, even though technology had long since moved on.
With 464 produced from 1936 until 1940, and approximately 200 believed to remain in existence today, a running, driving BMW 328 is the stuff of myth and legend to marque aficionados, appreciators of vintage racing, and vintage car enthusiasts alike. Although they've long been the sort of metal that comes up for sale exclusively at prestigious auction venues, seeing more than one during the same overarching event is noteworthy. What's even more interesting though, is how different these two nearly identical (mechanically speaking) cars happen to be, with an ownership history and other unique characteristics that set them apart. Check out what makes them individually special below.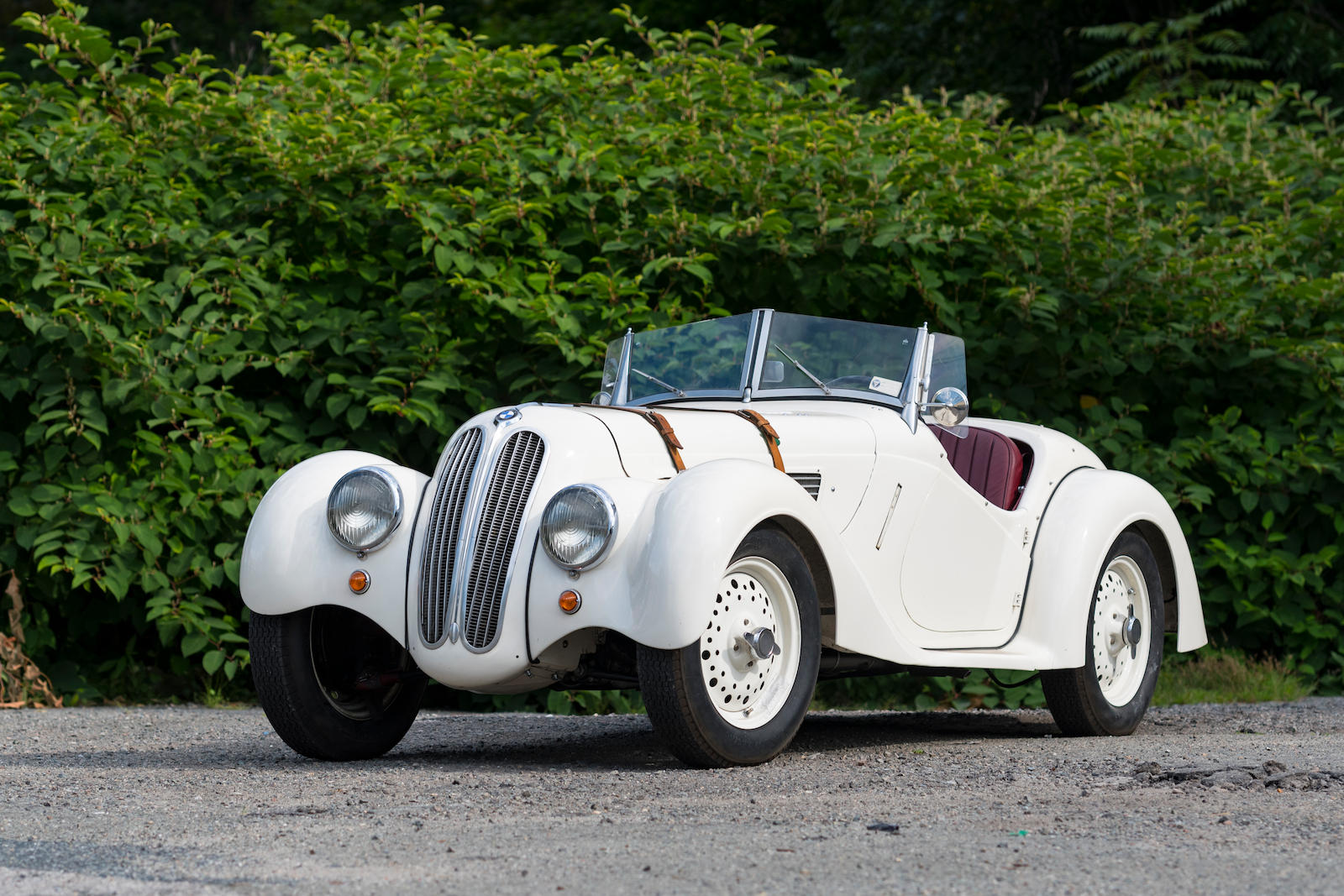 The first 328 we're looking at is this 1938 example, chassis number 85196. Although this one seems to have spent the majority of its life in Europe, with a restoration commissioned by a German owner that was carried out in the early 1990s, much of the last two decades have been spent competing in vintage racing events in the Northeast. Despite having been recently returned to a more road-friendly configuration, this 328 still retains a number of competition-oriented elements.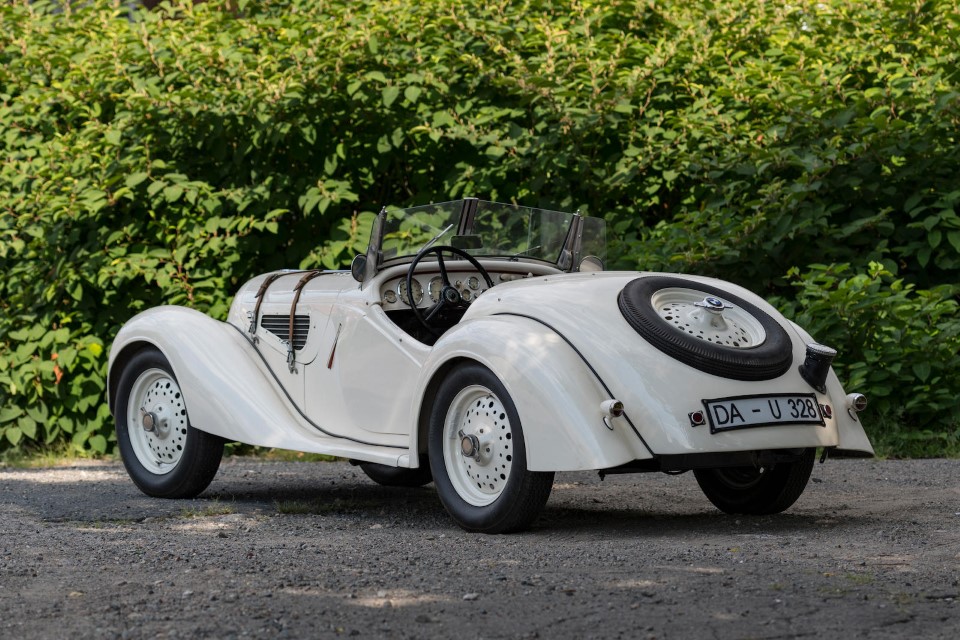 First delivered to an owner in Yugoslavia, this 328 appears to have remained in Europe until being acquired by an American vintage racer in 2001. The car had already been restored at this point, a process that had involved removing the body from the frame and stripping of the chassis. Some of the aluminum bodywork was replaced during this process, while the original engine was reportedly already gone by this time, and another engine was sourced and built to M328 specifications. Having participated in numerous vintage racing events since 2001, including Lime Rock Historics, current equipment includes a competition-specification M328 engine, along with a fuel cell, roll bar, and drilled lightweight wheels in a period style, work which was carried out by GMT Racing in Danbury, Connecticut.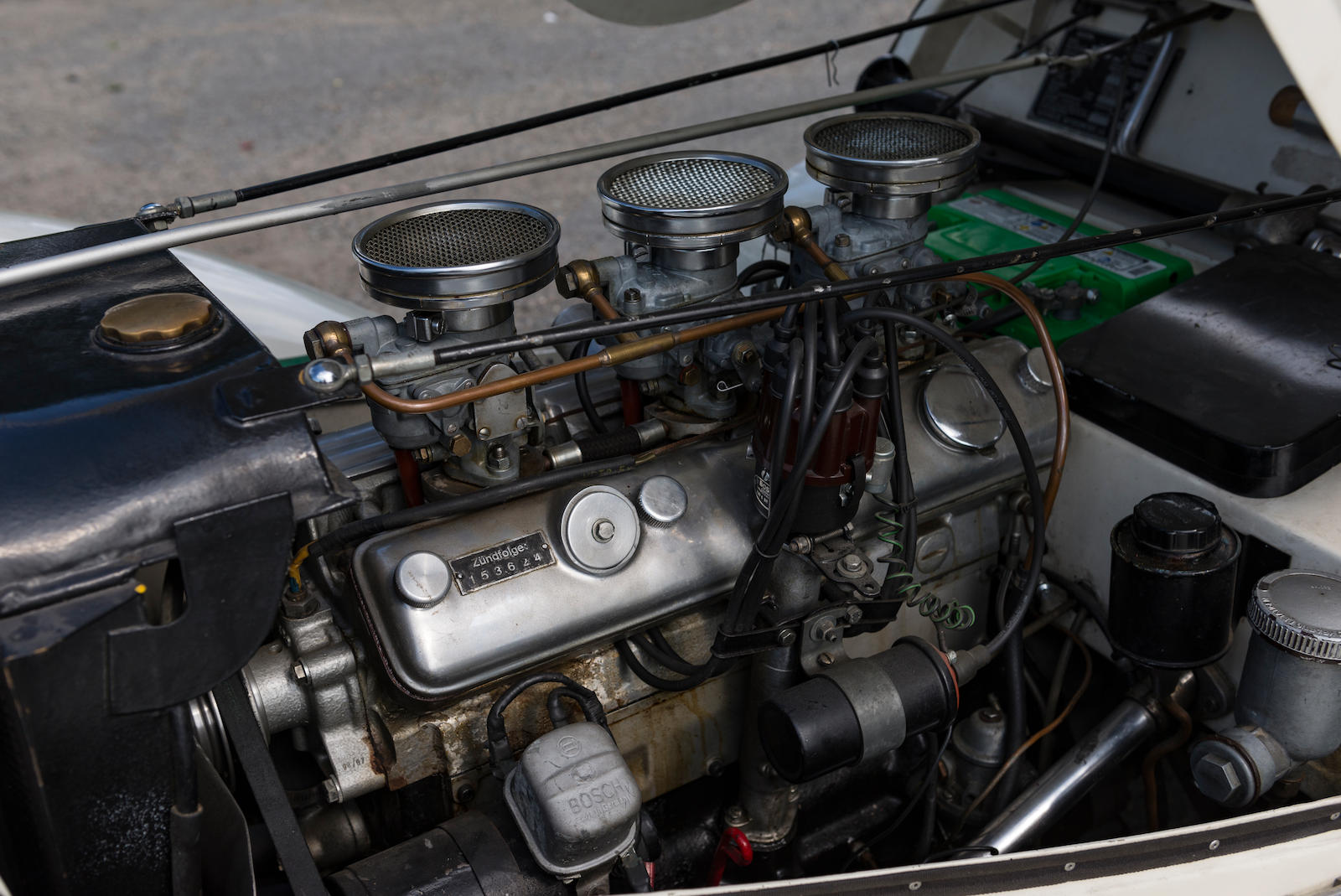 More recently, 85196 was returned to a configuration to prepare it for driving and touring use, but the aforementioned items remain. Additionally, the original engine block was sourced by the consignor, and is offered with the car in a crate if a future owner wishes to return this 328 to its factory configuration. The hammer price estimate is between $475,000 and $525,000.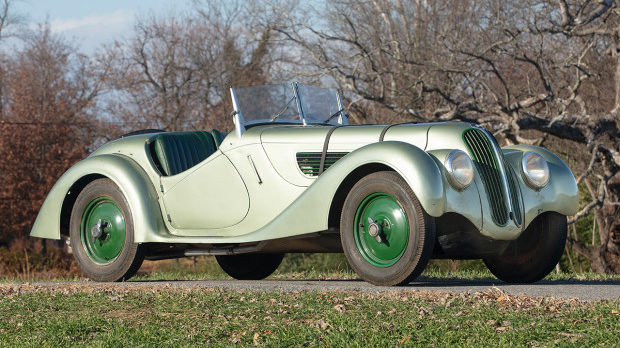 Although an unacquainted passerby might struggle to see the differences in these two cars, they've lived two very different lives, and this 1937 328 boasts the kind of provenance and unrestored yet preserved quality that the market prioritizes. First delivered to a Munich BMW dealer in June of 1937, this 328, chassis number 85059, would later be found non-running and without wheels by an American captain who was tasked with acquiring examples of advanced German technology and returning them to the U.S. after the war. Subsequent to returning it to running condition and sourcing its original wheels which had been hidden, the car was promptly painted Olive Drab with a white star on the hood, so it could be considered a military vehicle and qualify for free gasoline on base.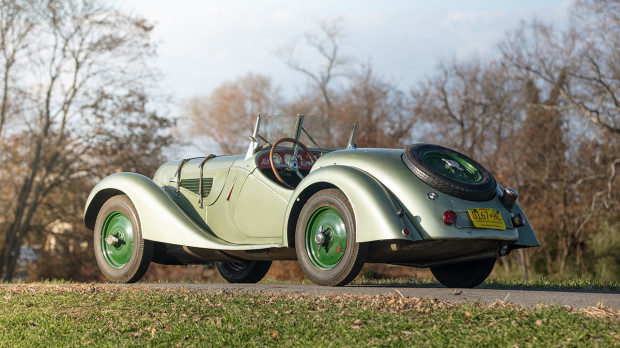 While stationed in postwar Germany, an Airman named Edward B. Giller, who would eventually achieve the rank of Major General, learned of the existence of the car, and traded his Eisenhower jacket for it. When it was time to return home, Giller arranged to have the car shipped to the East Coast. Upon arrival, he and his wife drove it cross-country to Oregon. Giller would retire from the Air Force in 1972, before and after living in places like Washington D.C. and New Mexico, always bringing the 328 with him. Remaining engaged with special weapons and nuclear nonproliferation after leaving the service, Giller would drive the 328 to the Pentagon when weather permitted, and one of his daughters recalls going out for donuts in it every Sunday morning. Giller would own the car from 1945 until his death at age 99 in 2017, and would drive it up until the last few years of his life. Still owned by his family today, this 328 has unbroken ownership for over 75 years.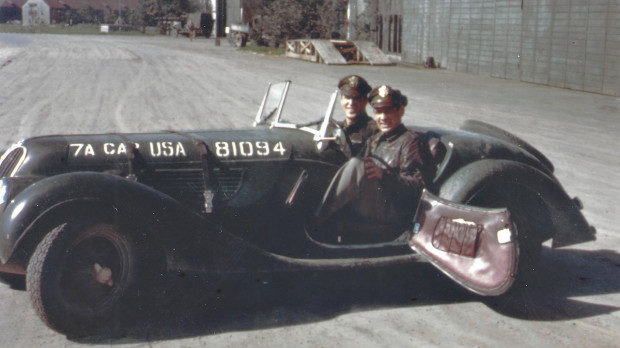 Although it was painted Olive Drab at one point, 328 85059 is claimed to have never been fully restored or comprehensively rebuilt. It retains its numbers-matching M328 inline-six engine, and which is believed to have been rebuilt long ago, while the interior and paint have also seen attention over the years. Used regularly throughout its life and always kept in running order until Giller parked the car in his garage for the last time approximately five years ago, recent work by White Post restorations of Virginia was focused on the brakes and fuel system to achieve running status once again, while further attention will likely be required before regular use can occur.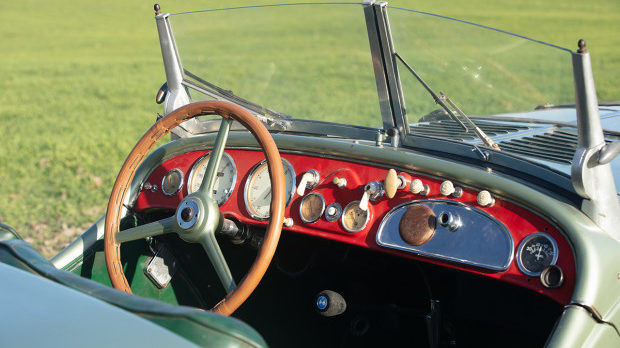 Sold with manuals, spare parts, a knock-off wheel hammer, and jack, this 328 is estimated to sell for between $350,000 and $450,000.
Photos courtesy the respective auction houses.
Powered by Froala Editor