There aren't many car categories as consistently desirable as homologation specials, whether we're talking rally, touring car, Group B, Group C—the list goes on. The blending of two different sets of design priorities usually at odds—that is, fitness for competition and durability for daily road use—nearly always results in something extraordinary, something a bit magic. We all dream of SWB Sport Quattros, RS200s, F40s, 911 GT1s, CLK GTRs, 959s, Delta Integrales, and 190E 2.5-16 Evos—but what about the other homologation Evo with a three-pointed star? The one with three locking diffs from Japan?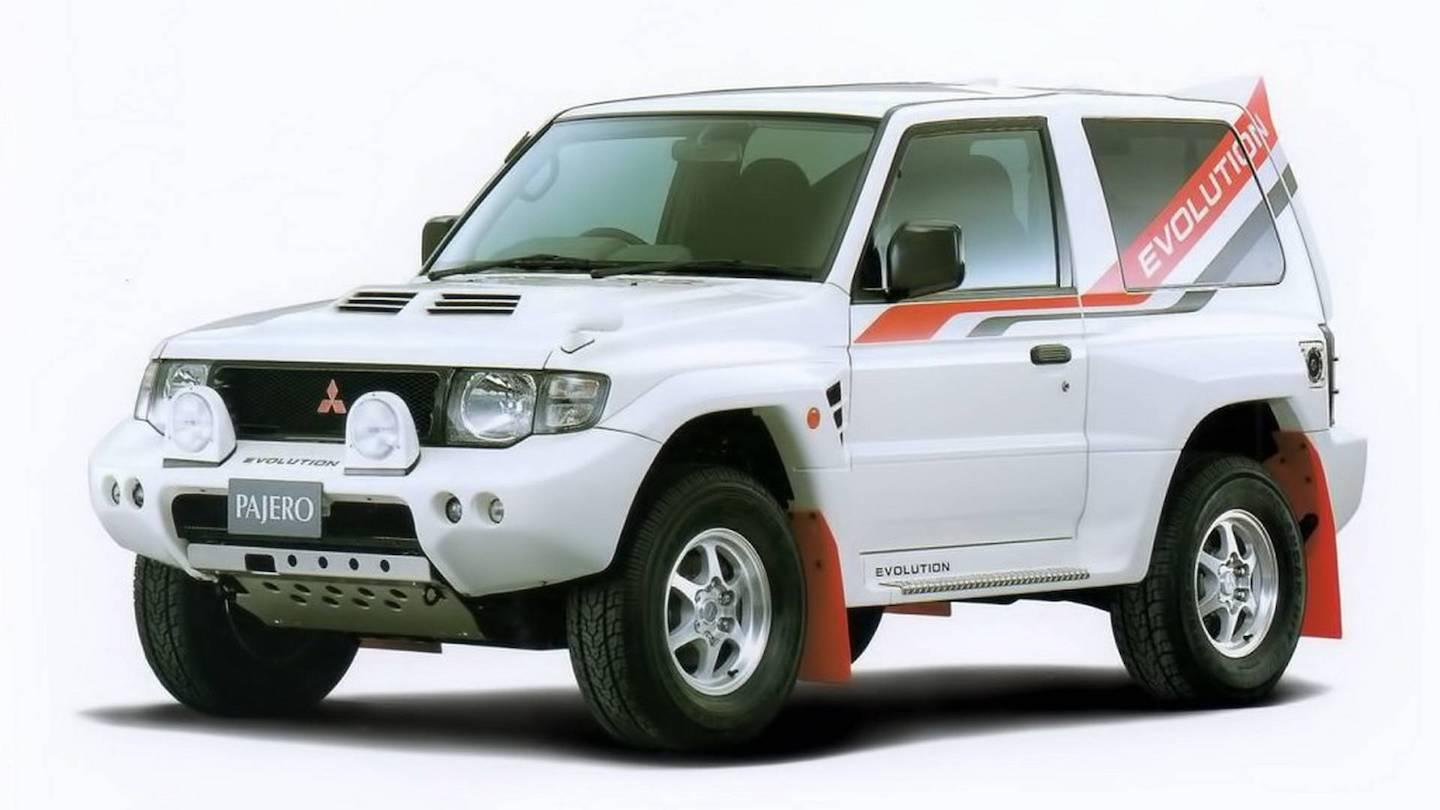 First seen in 1997 and built in limited numbers (~2,500 homologation examples total) through 1999, the Mitsubishi Pajero Evo was conceived as a Dakar contender, and there's no question it succeeded on this front, winning outright in 1997, 1998, 2001, 2002, 2003, 2004, 2005, 2006, and 2007, with each podium contributing to Mitsubishi's record 12 Dakar victories. The keys to its success in the toughest race on Earth are varied and fascinating.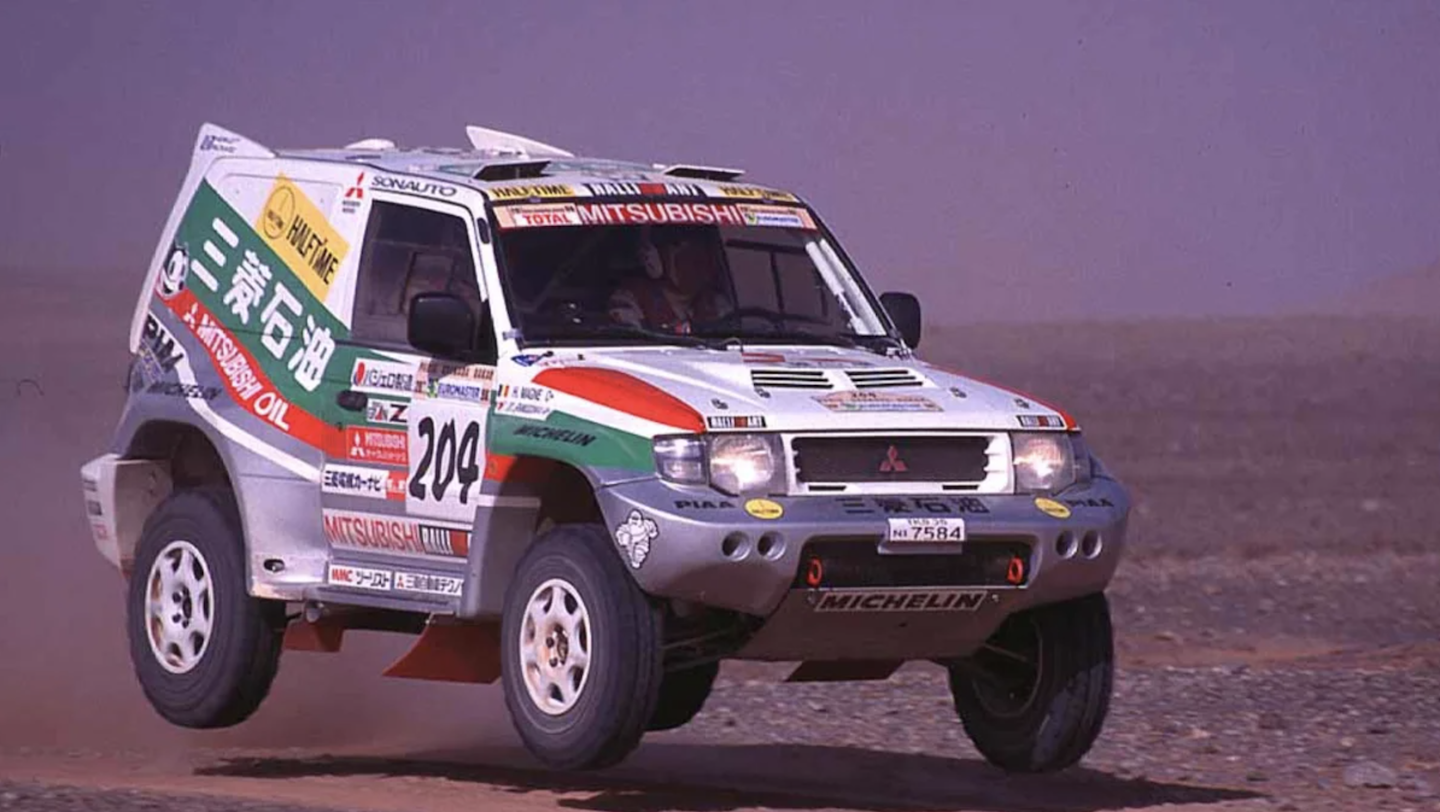 Beginning with a regular production three-door Pajero shell (US market Montero equivalents were five-door only), the Evo ditched standard torsion bar front and solid axle rear suspension for double wishbones and a fully custom, Evo-specific multilink setup. Substantial unibody/integral ladder frame chassis reinforcements were notable as well, along with entirely unique DOHC, 24V heads with variable valve timing and fully forged, balanced, and blueprinted internals. Power was rated at "276 hp," though this was under the old JDM "gentleman's agreement" and in reality output was likely closer to 300 horses.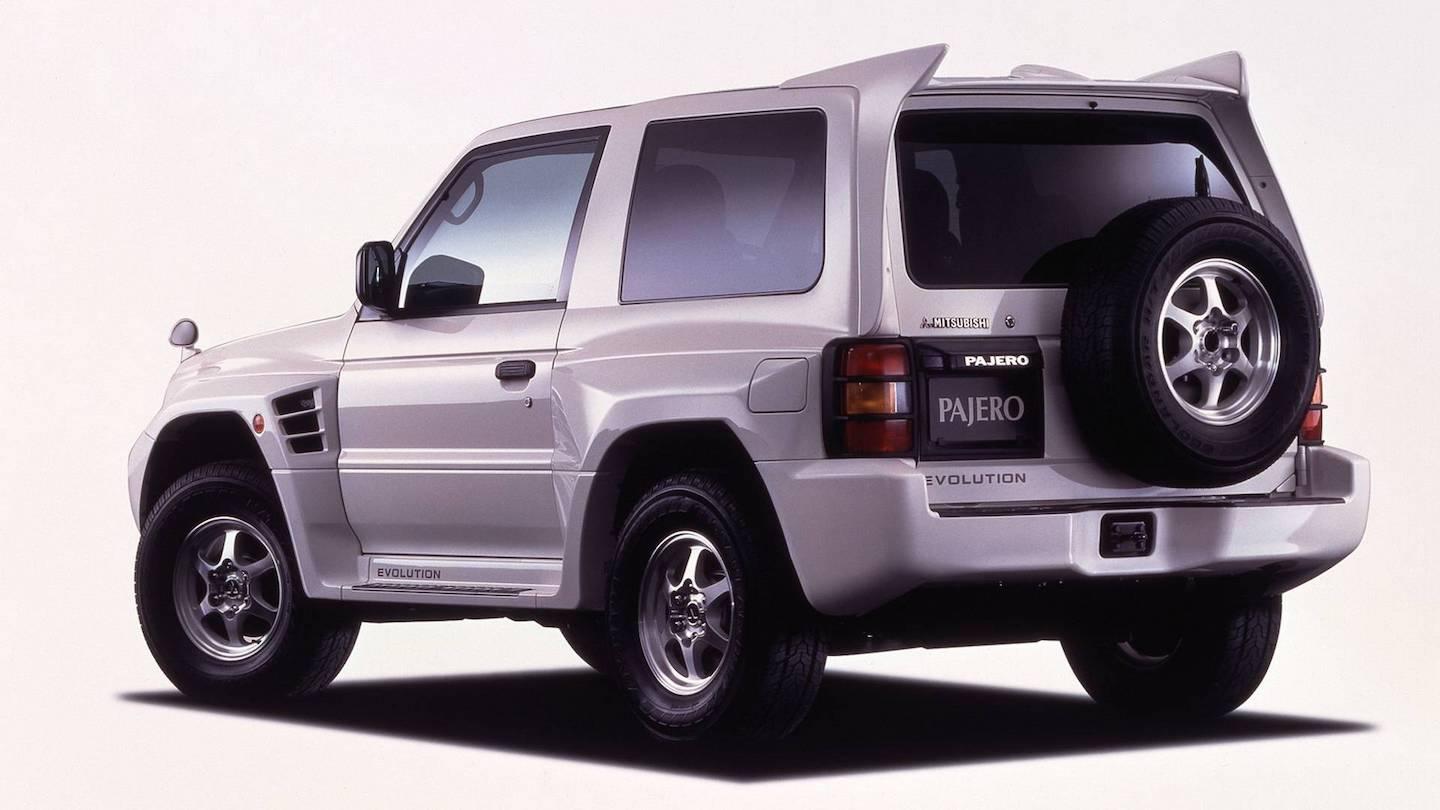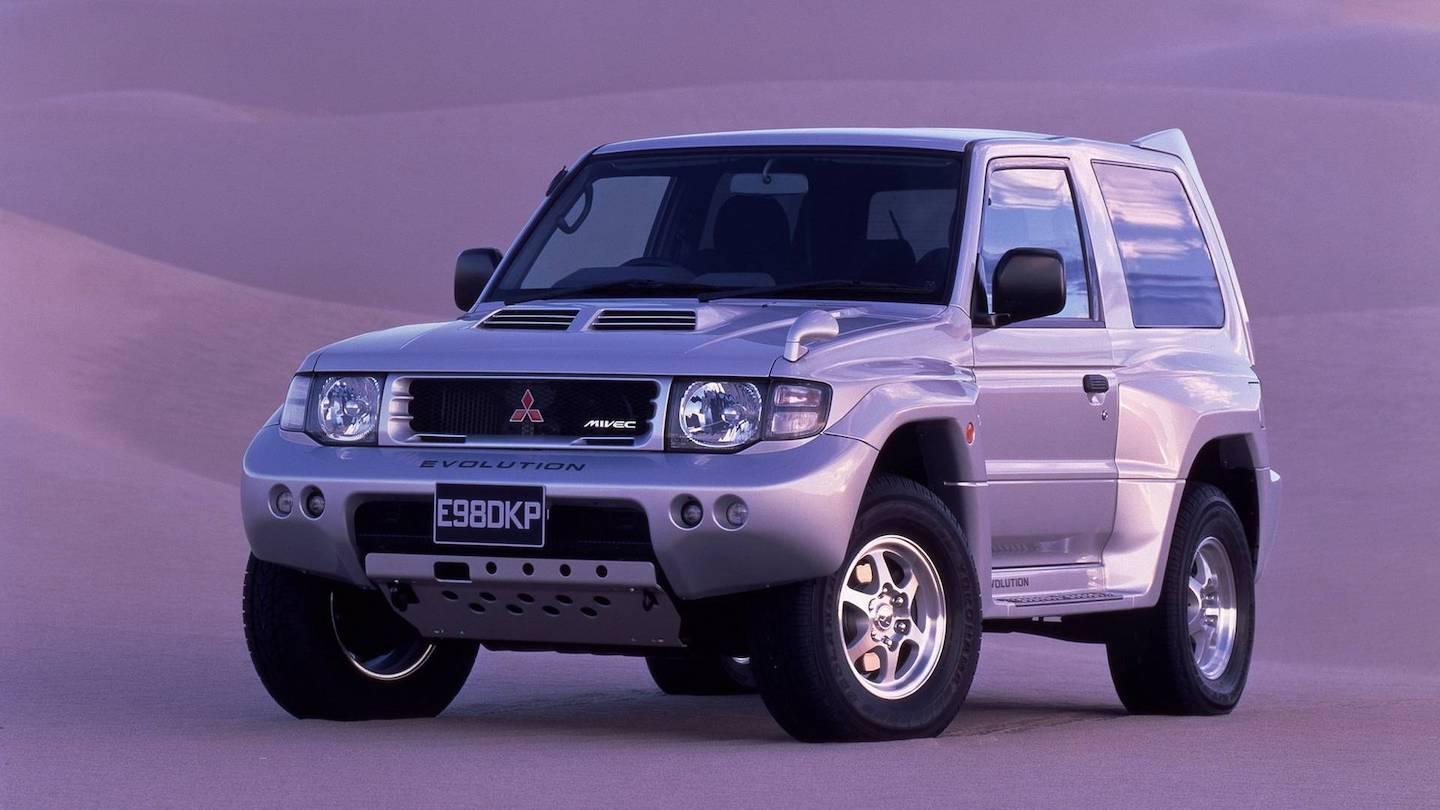 Other changes included open front and rear differentials replaced with Torsen items (and working in combo with standard locking center diff), full factory skid plates, aggressive Recaro seats, and all the Lancer Evo-inspired, Gundam-esque fender flares, vents, and wings one could wish for. To call the Pajero Evo's spec "exotic" was certainly not a stretch in the late 1990s, and the shoe still fits nearly a quarter century later. Park one next to your 288 GTO or Delta S4 and it'd be an equal among peers.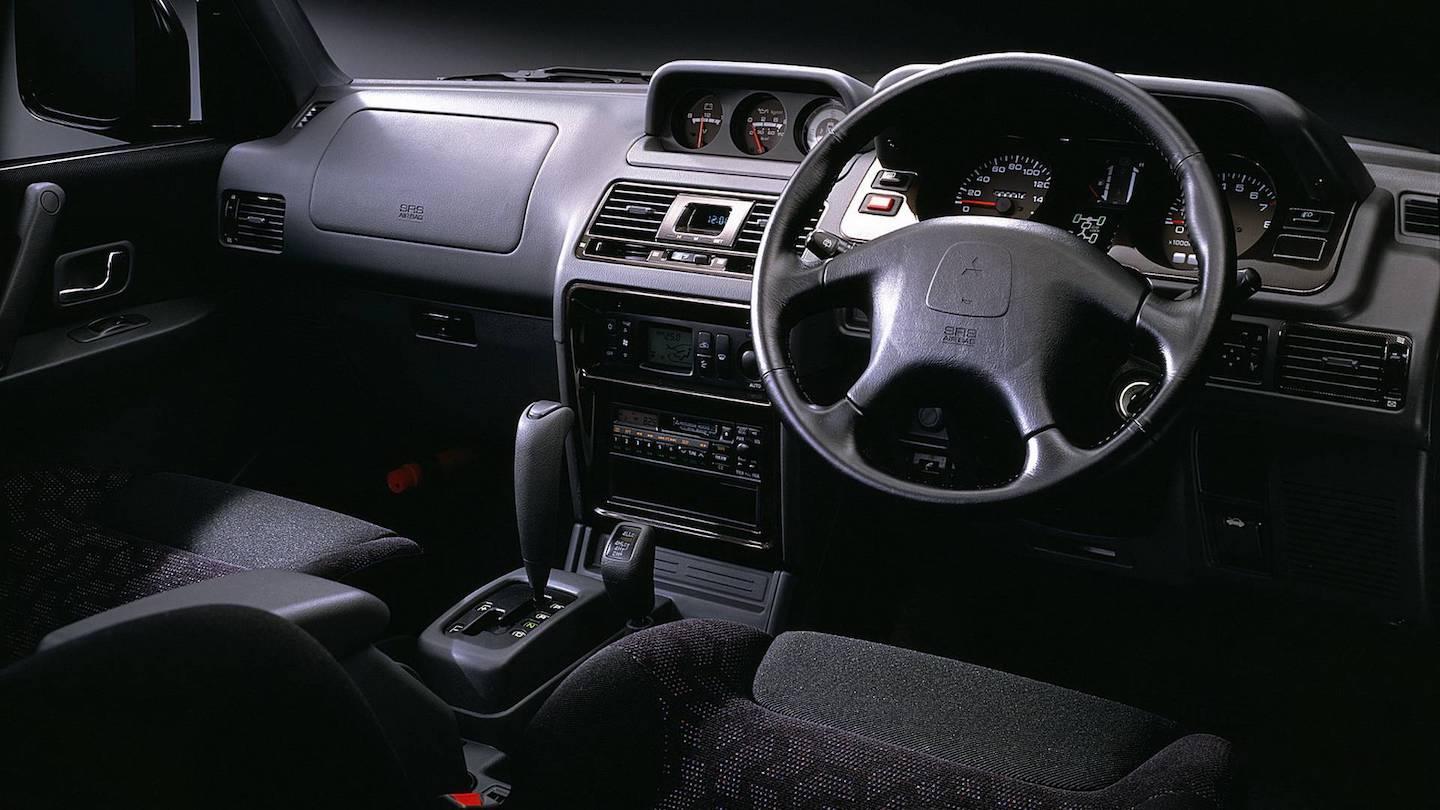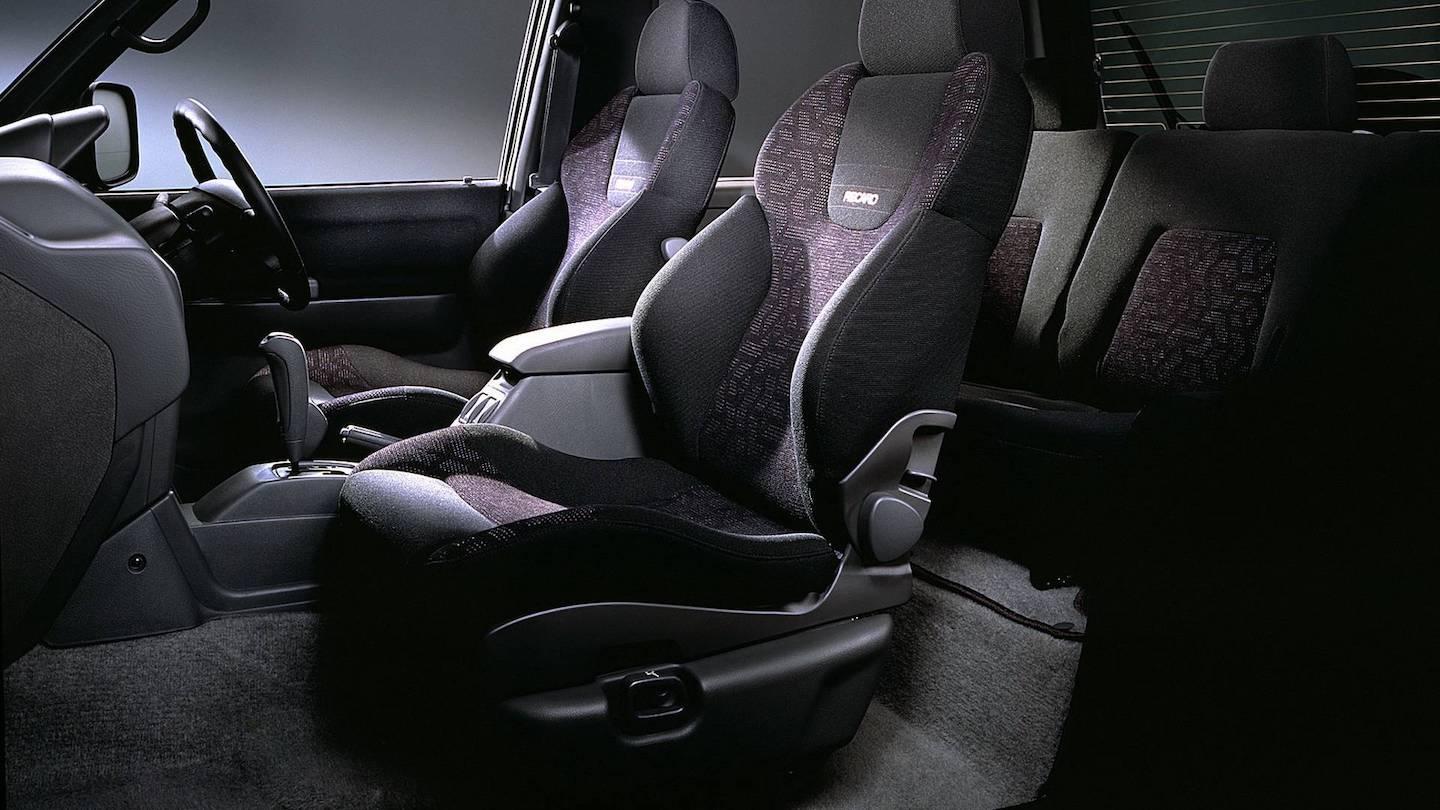 Mitsubishi built the Pajero Evo with both a 5-speed manual and a specially-tuned 5-speed automatic with manual controls, and though I'm unable to locate precise production figures, it's generally accepted that automatics far outnumber three-pedal examples. On-road performance has been likened to that of a period hot hatch, albeit a taller, more top-heavy one with slightly wooly steering. Off-road, the Evo's fully bespoke suspension and torque-sensing differentials made it equally adept at sustained high-speed, Dakar-style desert blasting as to more traditional Pajero strengths like mud trailing.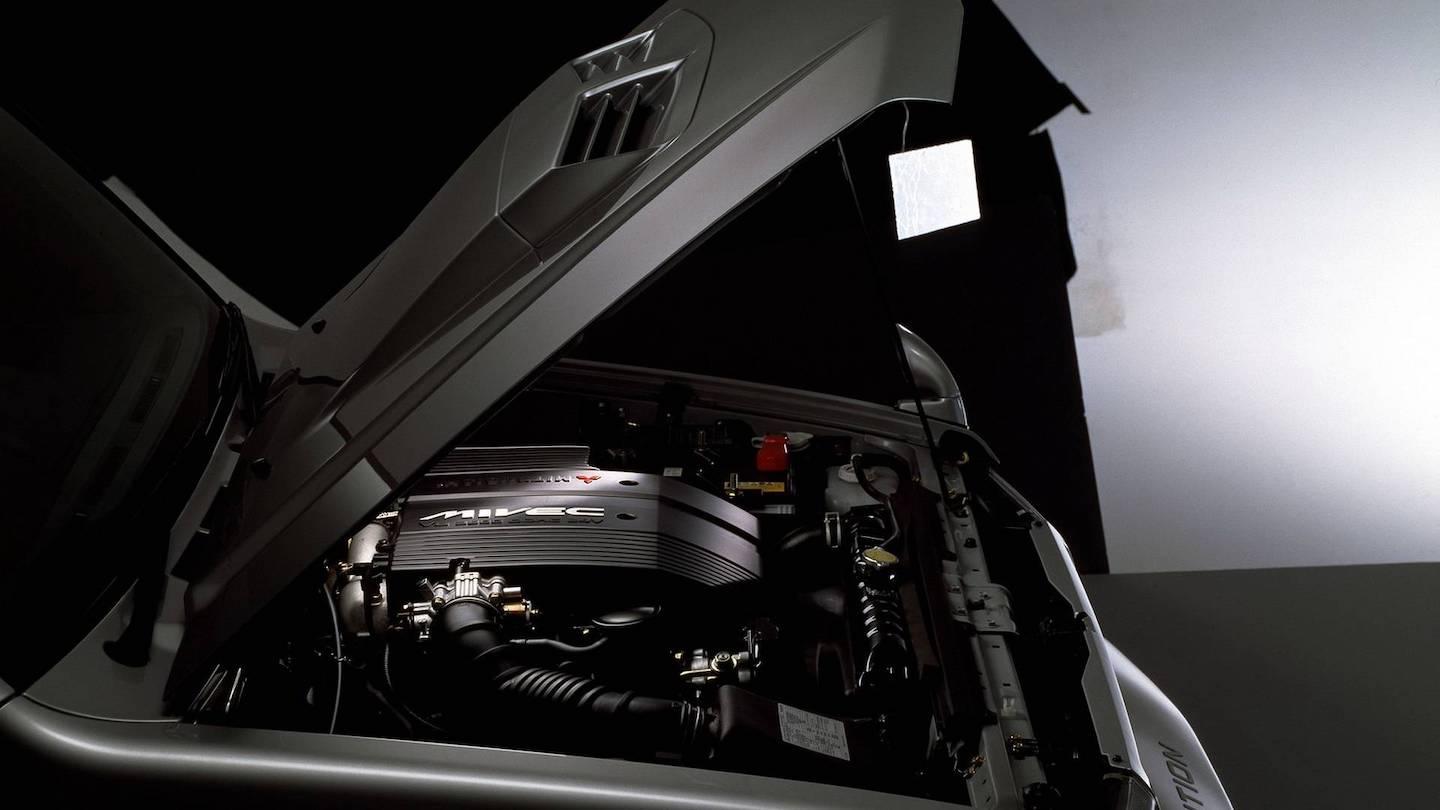 Standard Pajero parts included the headlights, taillights, dashboard, switchgear… and not much else. I've seen a few in-person Stateside (JCCS 2019, Radwood Boston 2019), and it's difficult to convey just how much presence these nearly 2.5-ton monsters have in the metal and composite—again, "exotic" is absolutely the correct descriptor. They're simply magnetic, with a limited-production glamour that's only emphasized by a vague mundanity, a hint of the prosaic. Hopefully we'll see more here in the US as later examples become legal under our infamous and nonsensical 25-year federal import rule, but then again, if familiarity breeds contempt, maybe not.
Images: Mitsubishi